The project consists of three isolated buildings, each having three dwellings. The geometry and volumetry of the designed ensemble are based on the urbanistic regulations of the area. The vehicle access to the parking is made from the José Fentanes noº10 street. The parking area is the size of the footprint of the buildings and the existing area between them. The entrance for the pedestrians on the ground floor is made from Alfonso Fdez. Clausells street.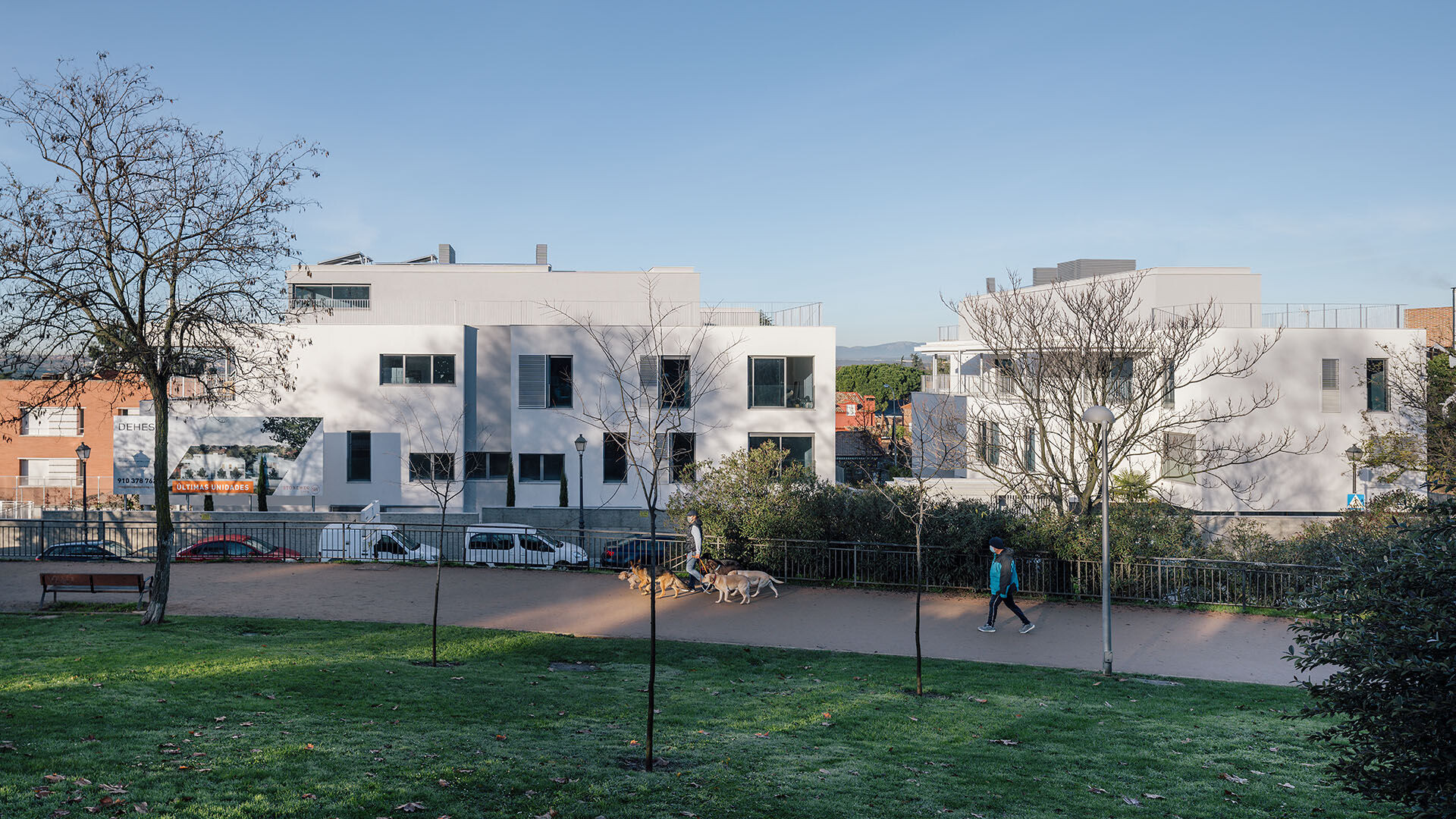 Each building has two duplex apartments, one on each side of the vertical communications core, occupying the ground floor and the first floor. The gruond floor consists of main access, living room, dining room, kitchen, utility room and a guest toilet. Through pedestrian access paths one can reach the commune pool at the sothern end of the plot. On the first floor there are bedrooms. The master bedroom has a walk-in closet and a bathroom with a shower and a bathtub.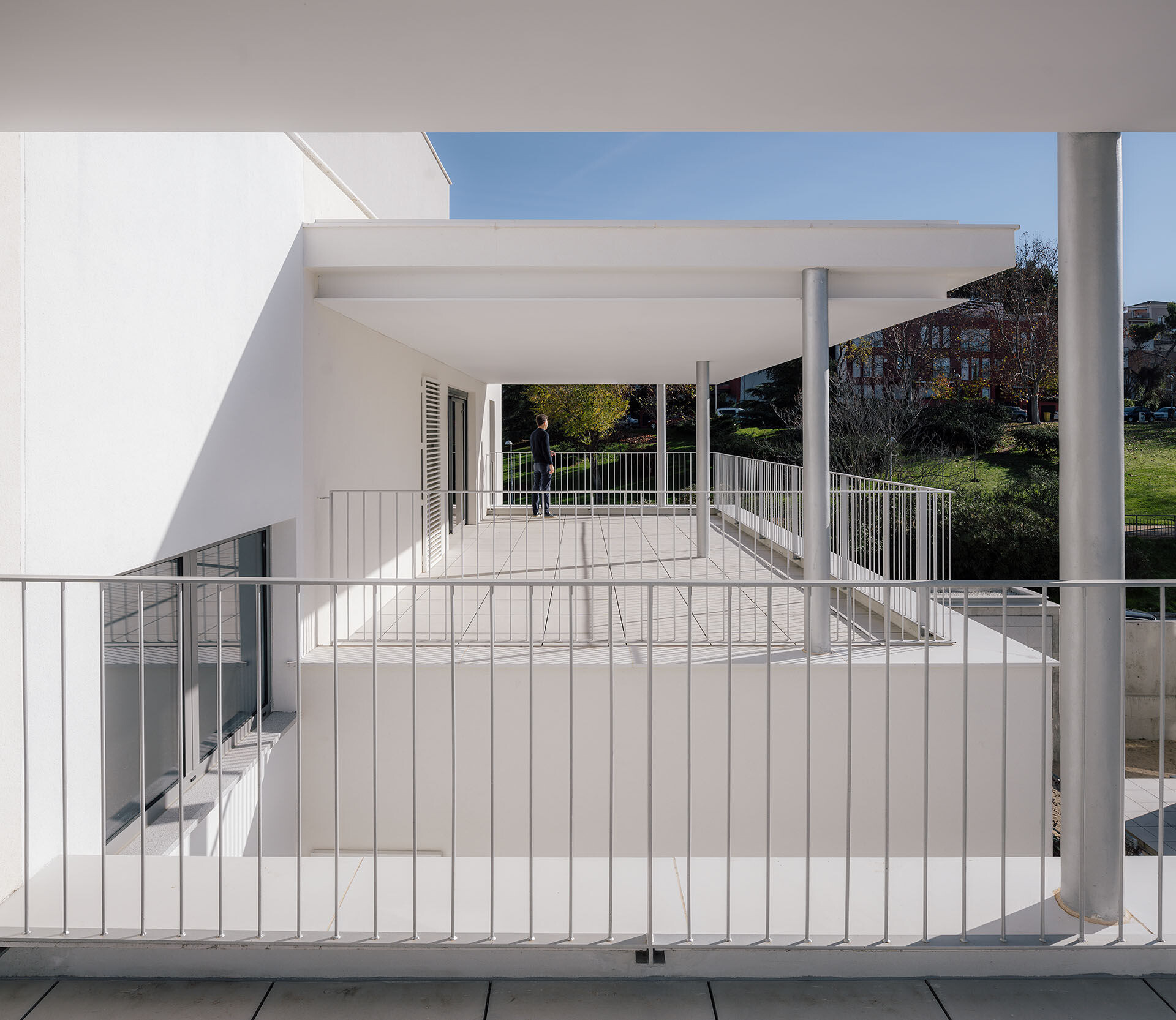 The whole secont floor is occupied by a single apartment, with a similar program as the duplex dwellings. The dining room of this one opens onto a large terrace, partialy covered and partially uncovered.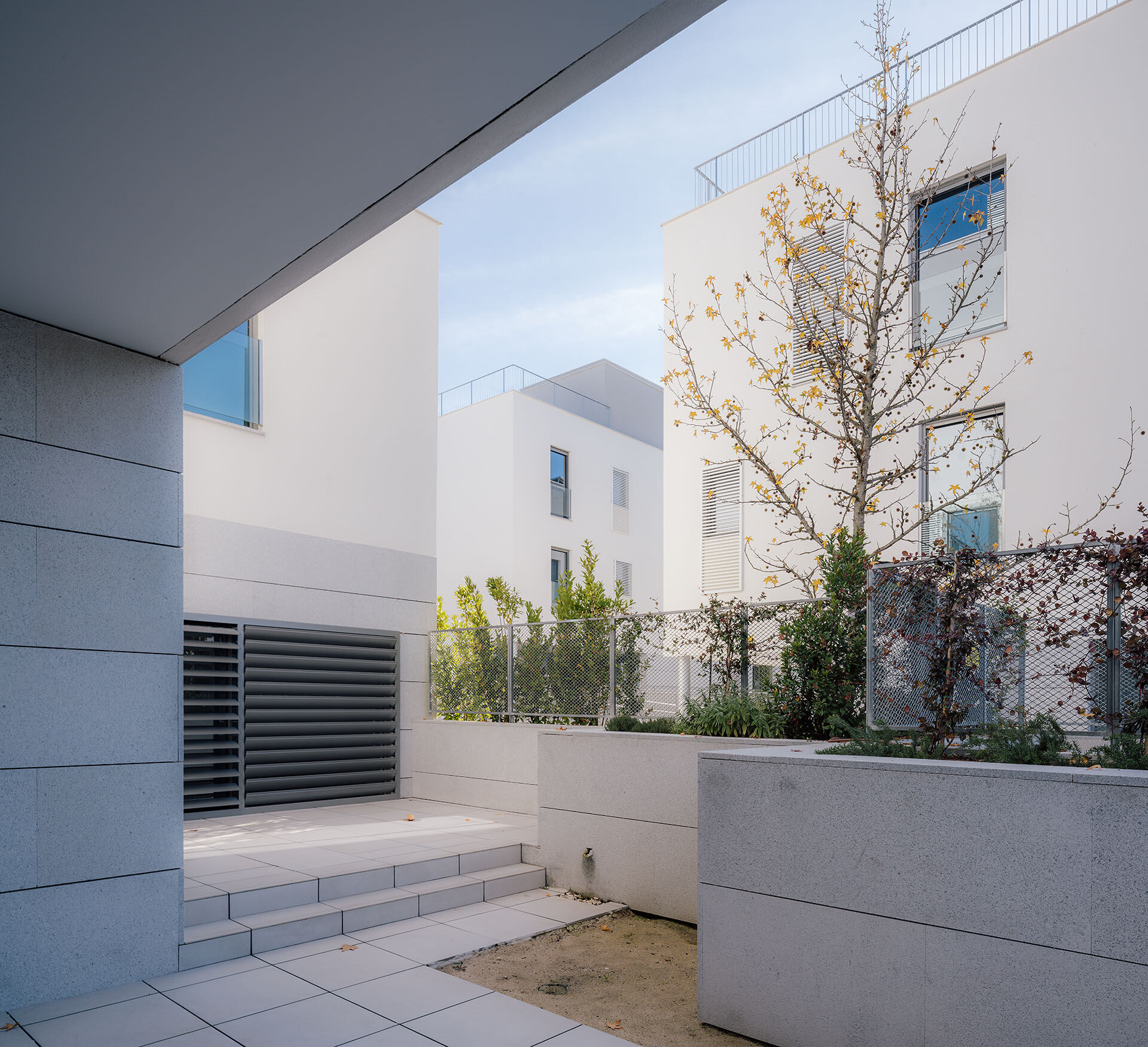 Finally, on the roof, forming the part of the second floor's apartment, there is a room with auxiliary spaces and a large solarium terrace.