Because technical buildings don't necessarily have to be the ugly duckling of architecture.
The Keetberg pumping station in Kallo was in need of major renovation. The pumping station, owned by the VlaamseMilieumaatschappij, pumps water from one watercourses into another and is equipped with three 110 kW propeller pumps.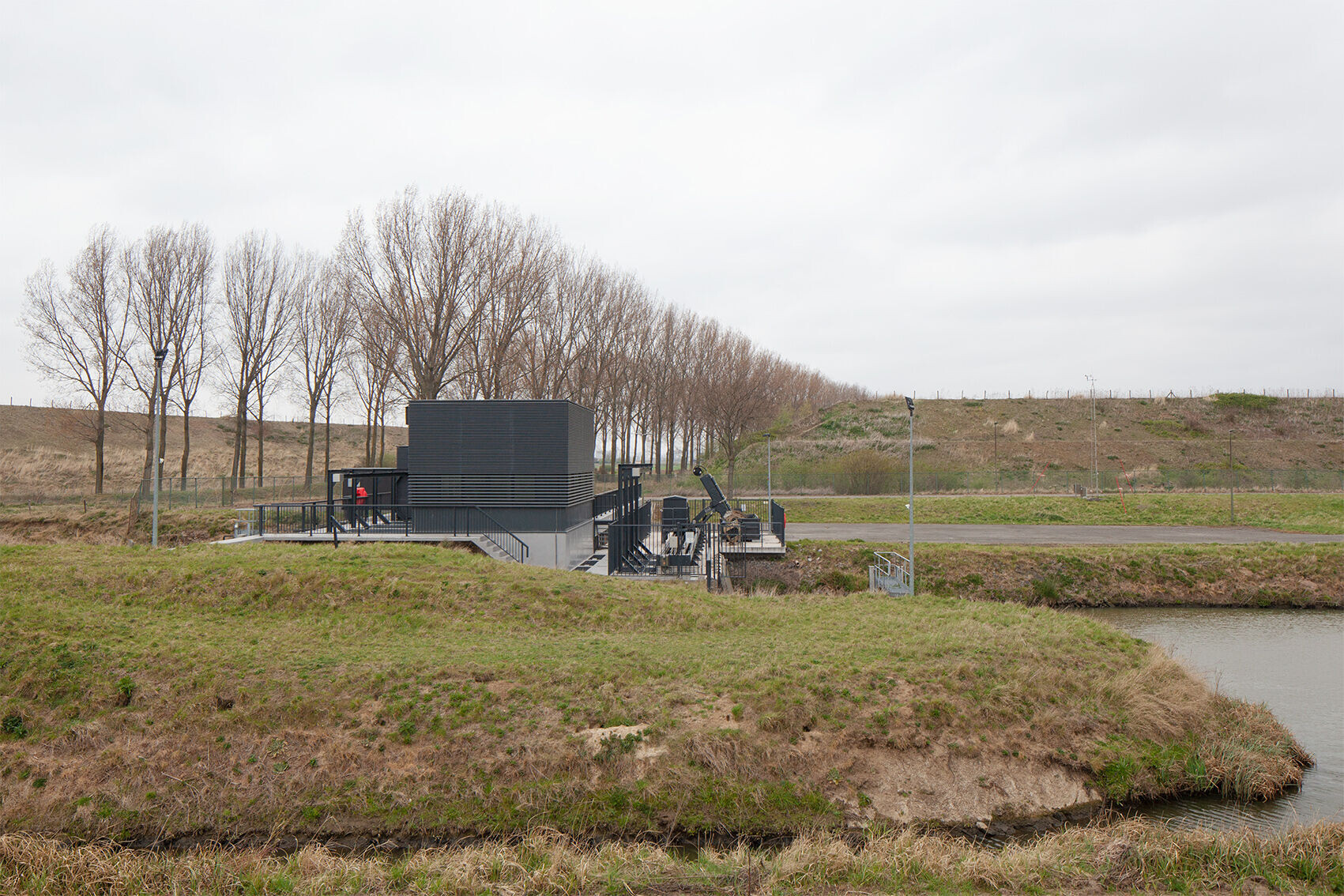 The building itself consists of two ground-level sections and an underground level, the pump room. The entire structure is constructed from a concrete skeleton structure with concrete floors and roofing.
There were two clear conditions within the assignment: the pumps must remain in operation during the construction works and the concrete structure must also be preserved. In response, a lightweight, highly insulating facade system was introduced that could quickly and easily make the entire structure wind and watertight.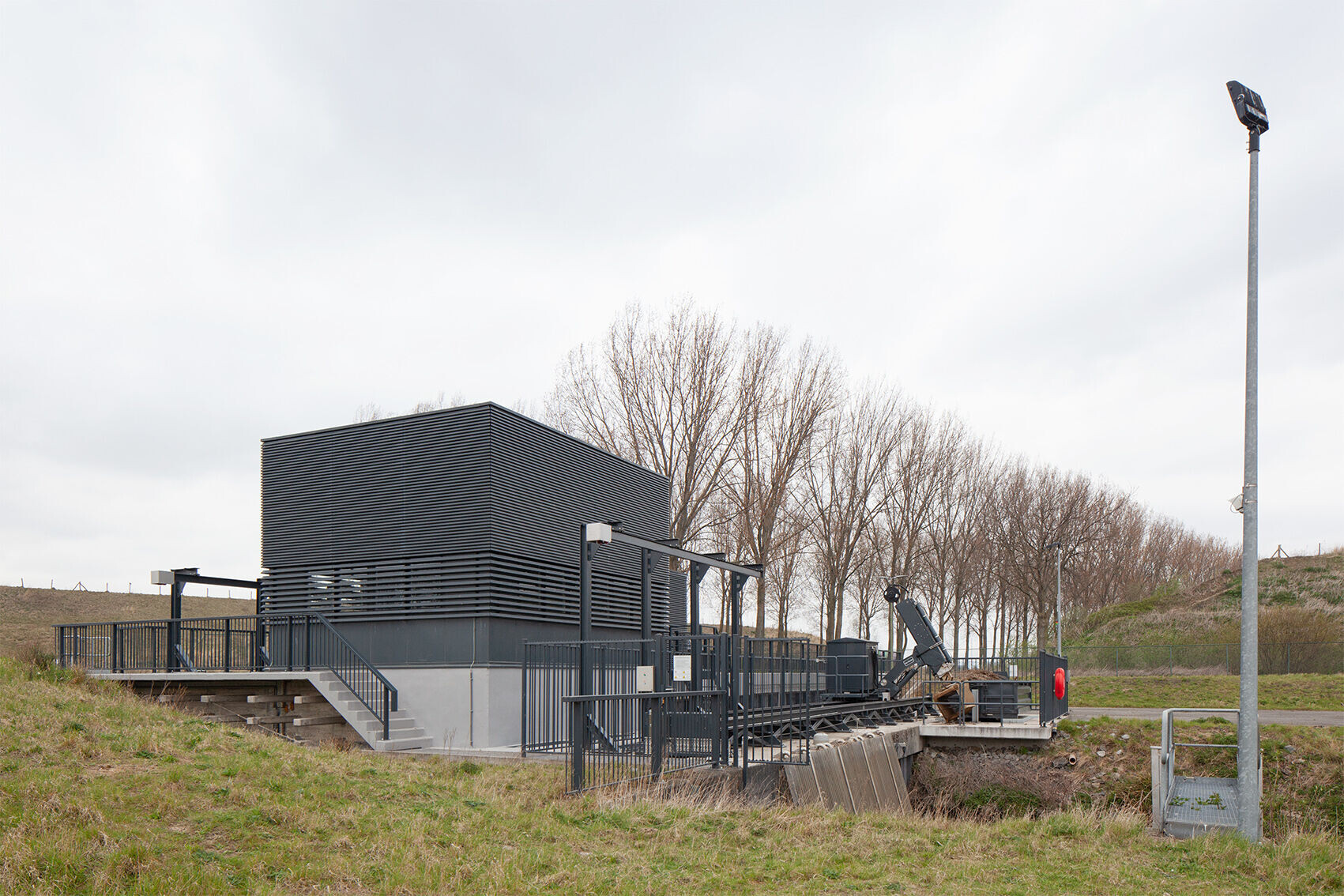 In view of the building's function, we had to deal with several ventilation grilles of considerable size. Because of the many, scattered openings in the façade, we propose to simply extend the necessary slat structure over the entire façade, including outer doors. This way, the building is perceived on the outside as one solid volume with a clear expressive architectural statement. The necessary view and light inside are ensured by doubling the distance between the slats at the height of the windows, while maintaining the required protection against vandalism. This way, a fascinating shadow play is created on the snow-white interiorwich forms a strong contrast with its jet-black outer shell.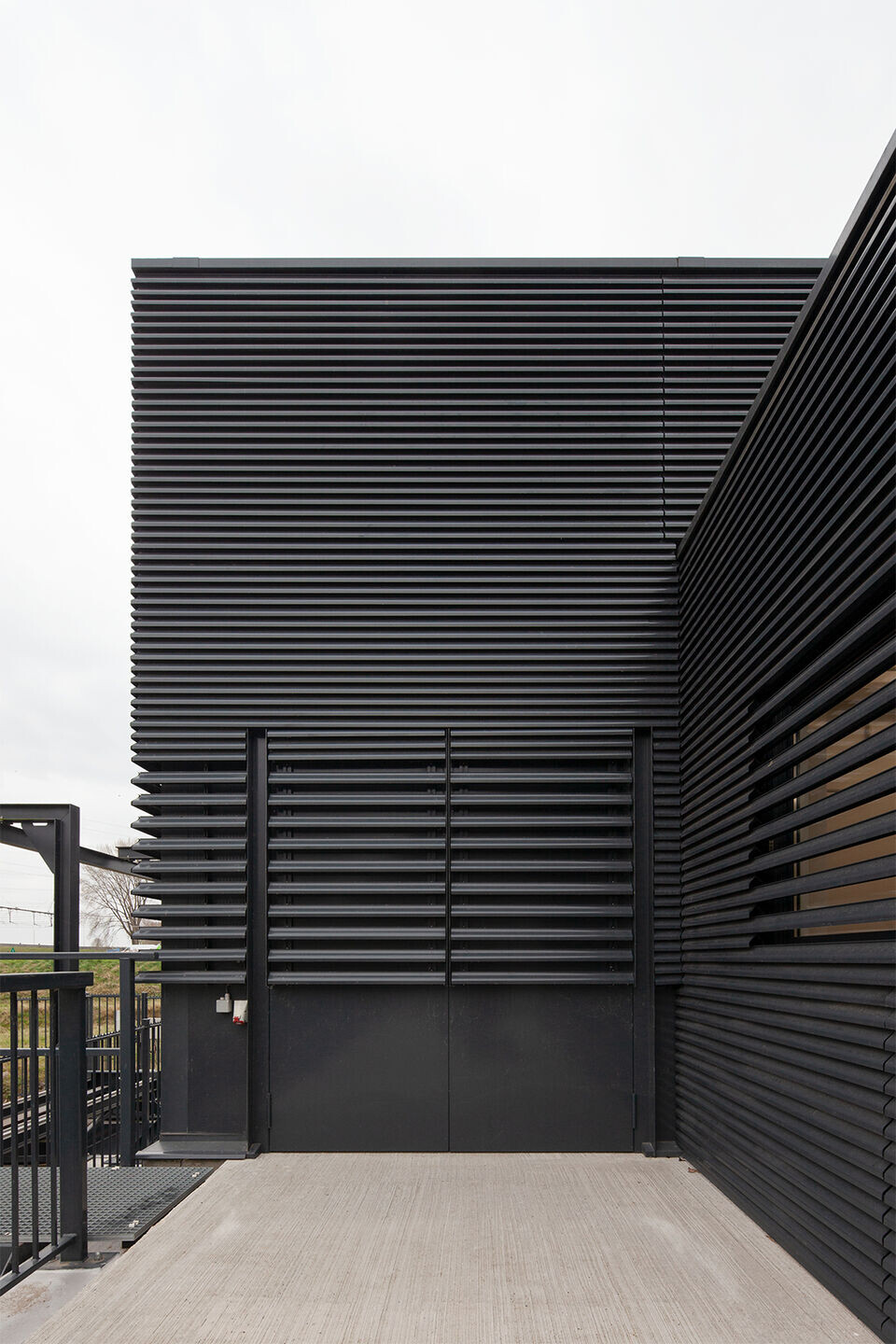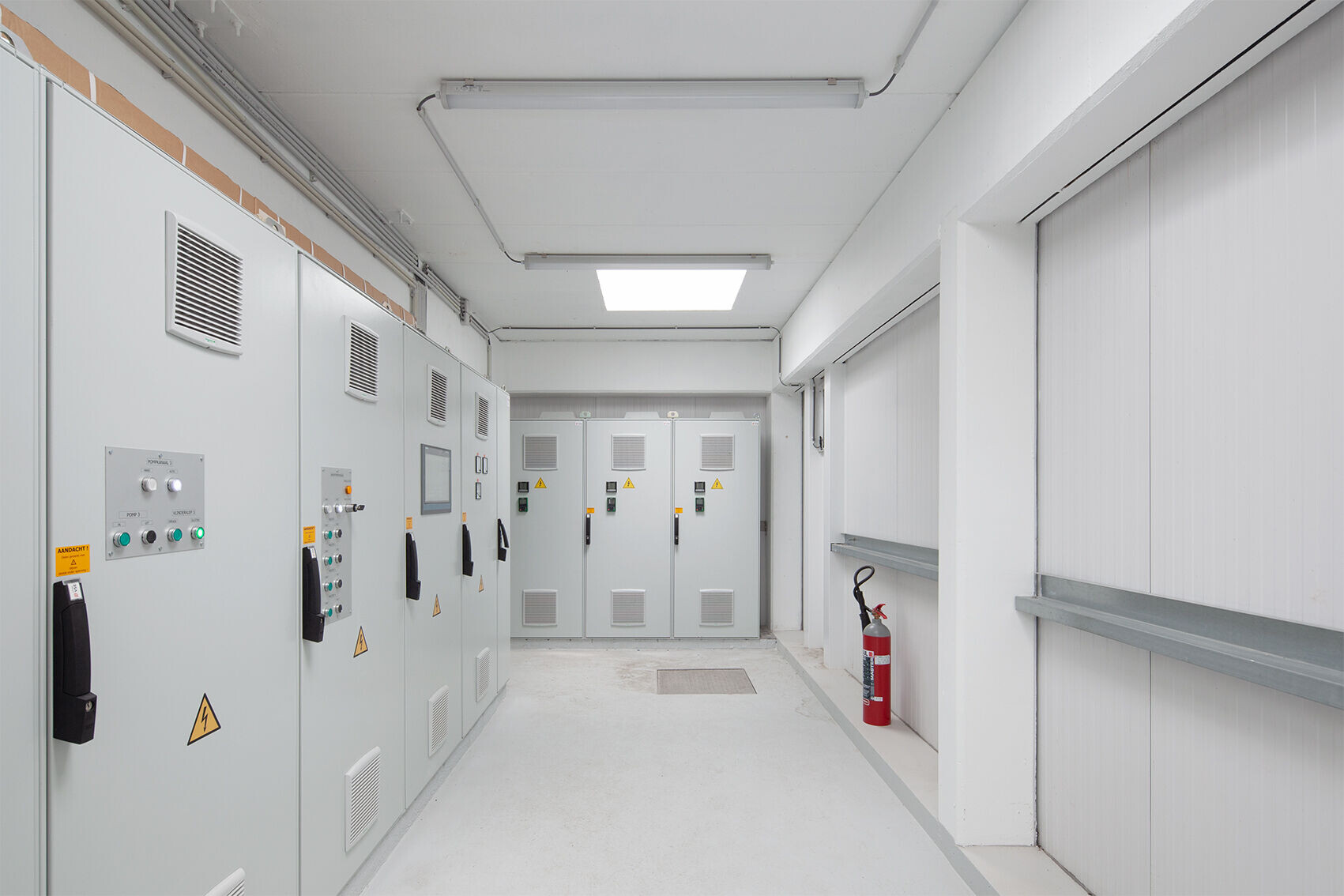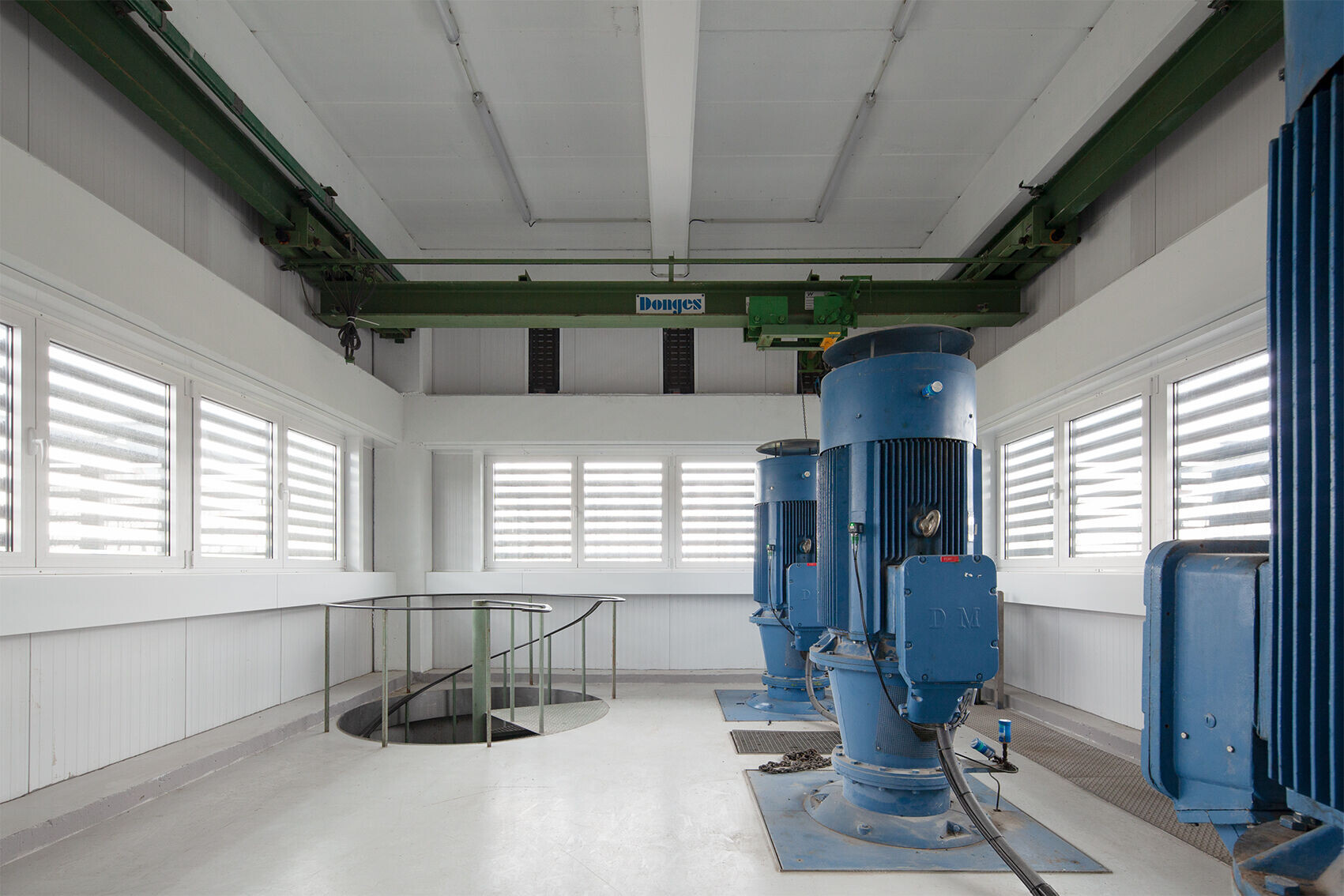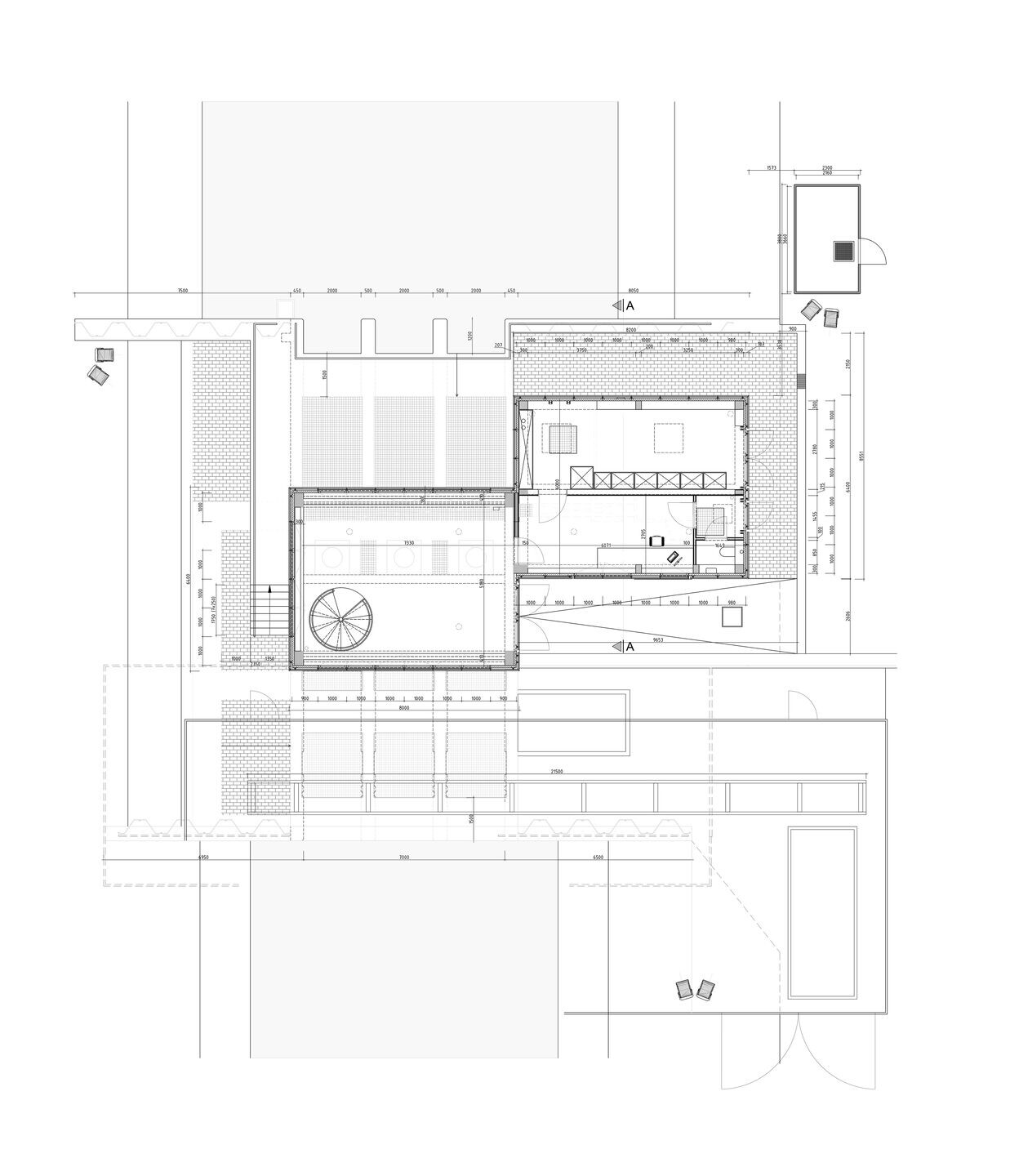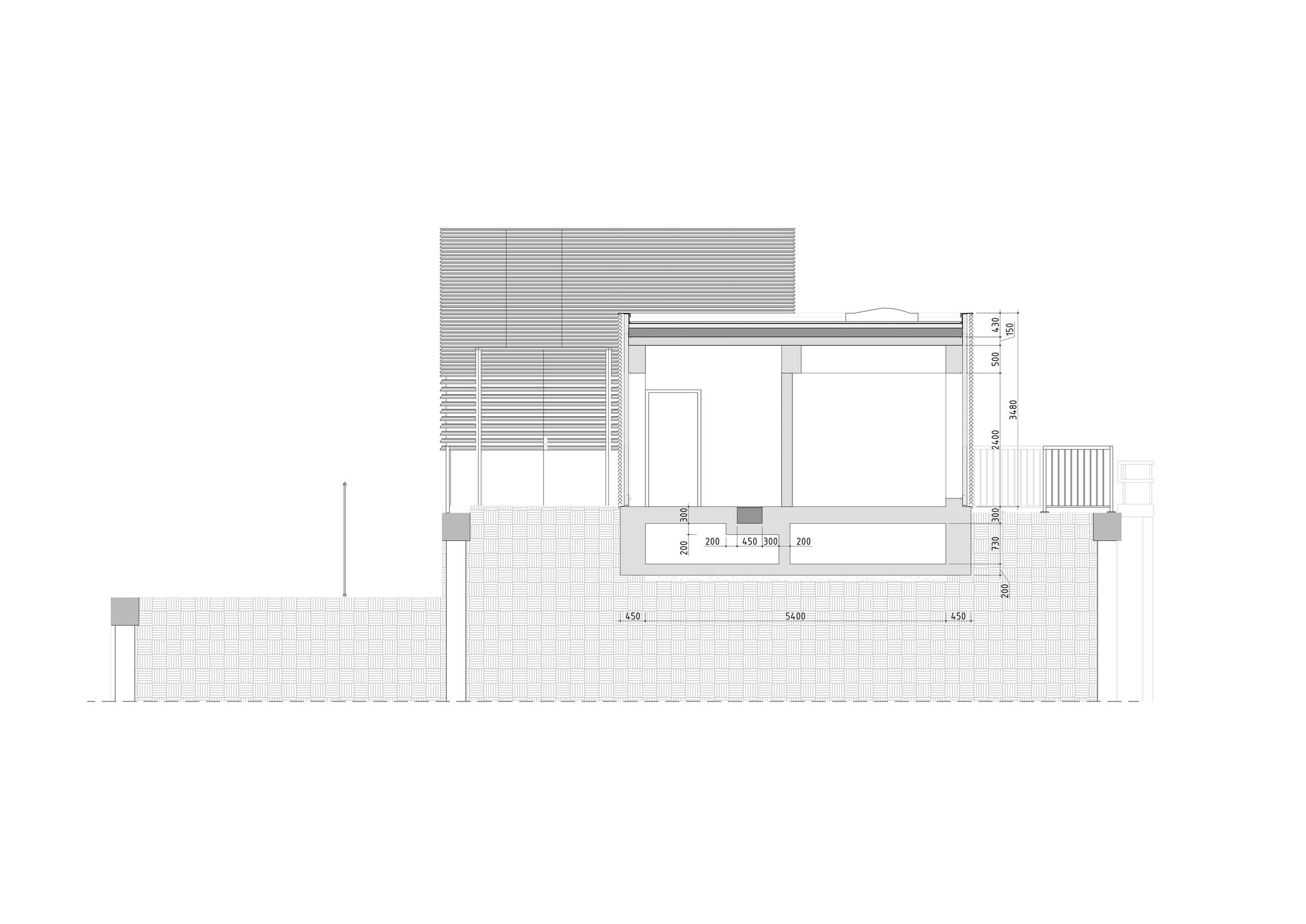 Material Used:
1. Facade cladding: Kingspan panel, Duco louvres
2. Flooring: Epoxy coating
3. Doors: Aluminum Schüco
4. Windows: Aluminum Schüco
5. Roofing: Firestone EPDM