The project seeks to establish a new home for the Australian Islamic Mission and provide a complex of buildings to facilitate learning and religious worship for local community members who follow the Muslim faith. The development is to be constructed in two stages, with Stage 1 being the construction of the Mosque accommodating approximately 300 worshippers and Stage 2 being the construction of community buildings.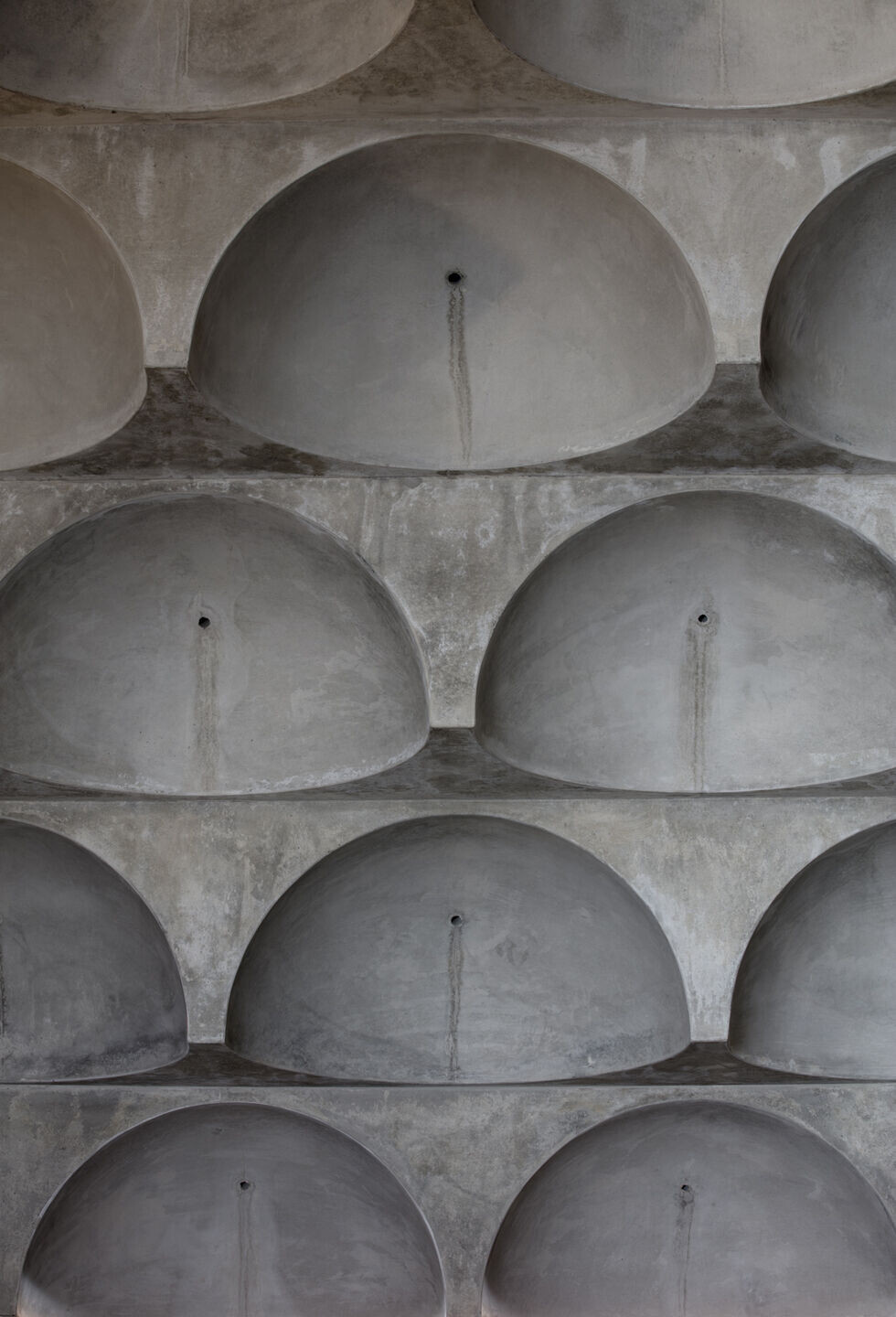 The buildings are arranged around a quadrangle, partially open to one side, providing an internal outlook as well as offering privacy to community members. This configuration creates two adjoining but separate courtyards, providing the separation of the primary daytime functions required by the client brief.
The first more public of the two courtyards, is accessed directly from the street and abuts the Mosque. This courtyard is used primarily as an orientation and congregation space for worshippers entering and exiting the Mosque. The second courtyard is larger and more private, accessed through, but physically separated from the first courtyard. The second courtyard also has the ability to be opened up to the Mosque for large religious festivals and events.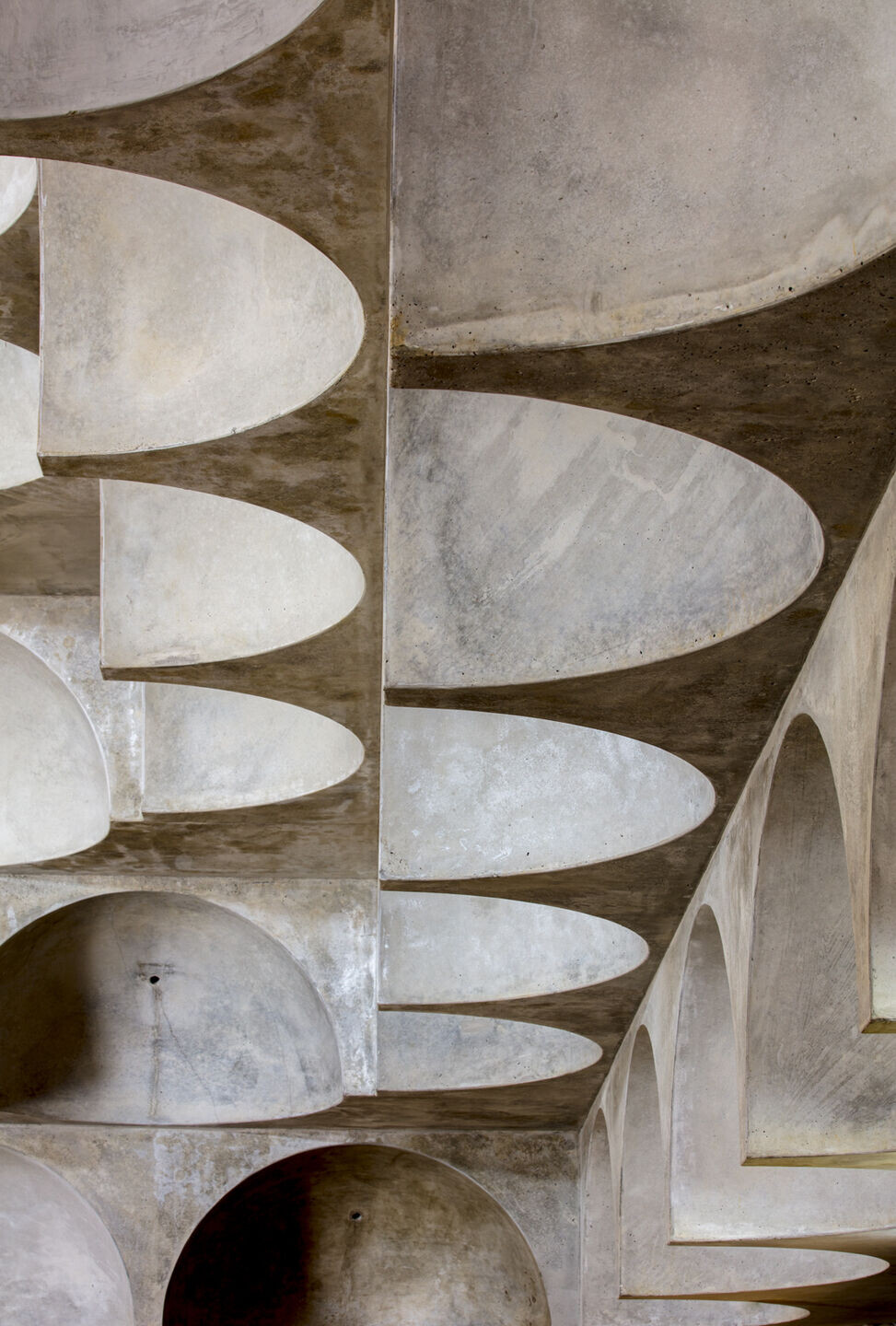 The Mosque, robust in structure, sculpted from concrete, has been designed to utilize passive solar and environmental strategies to moderate the comfort of up to 300 worshippers within the mosque.
Significant mechanical air conditioning plant, required to heat and cool the volume of such a religious space, has been eschewed with thermal comfort instead, achieved through integrated passive heating and cooling strategies. Concrete offers its benefits of thermal mass, ensuring that the mosque remains at a comfortable temperature throughout daily prayers.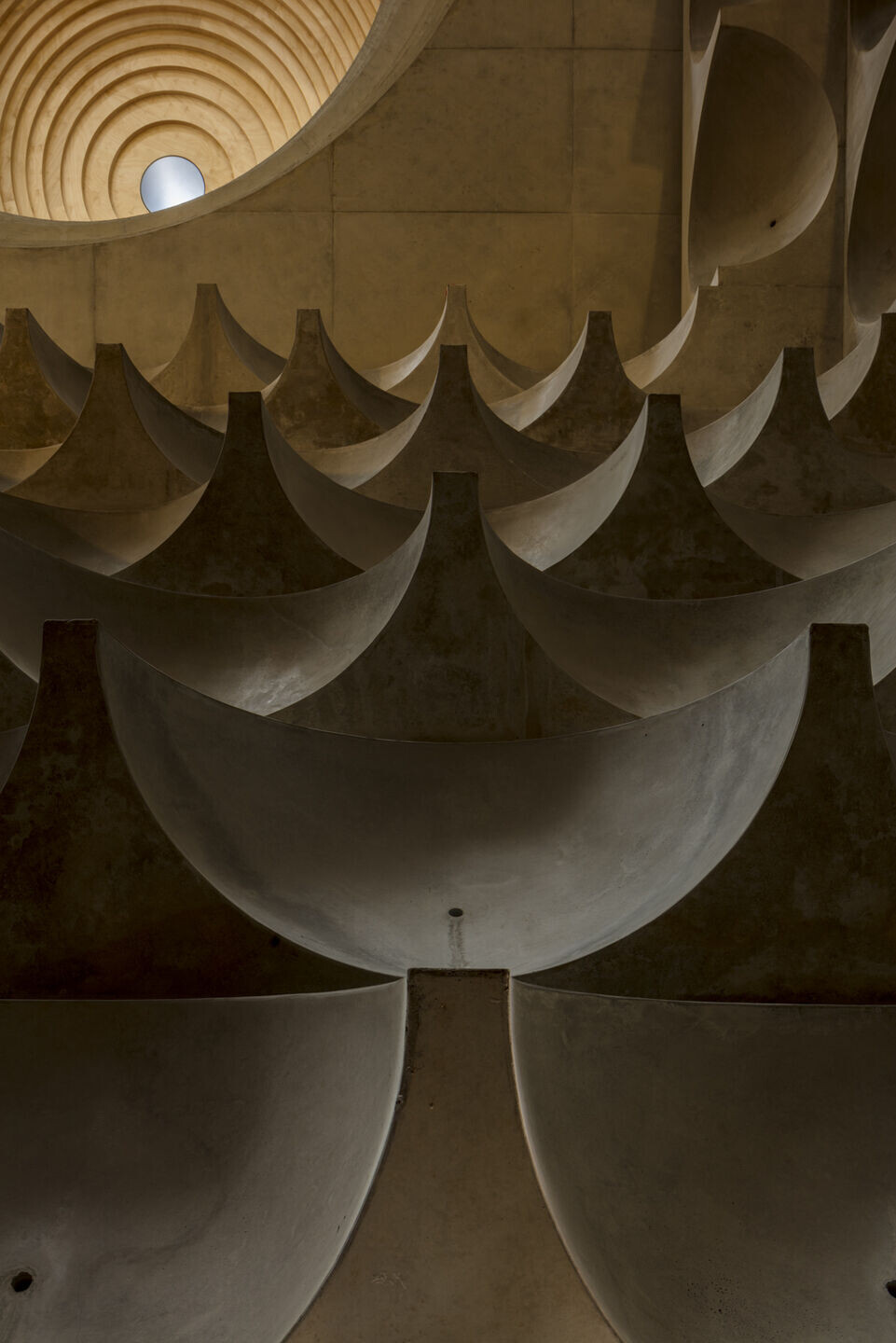 The minaret has been designed with large openings to either side, screened by tubular aluminium 'grills' which allow for the drawing of warm air up and out of the main prayer space through the mezzanine galleries.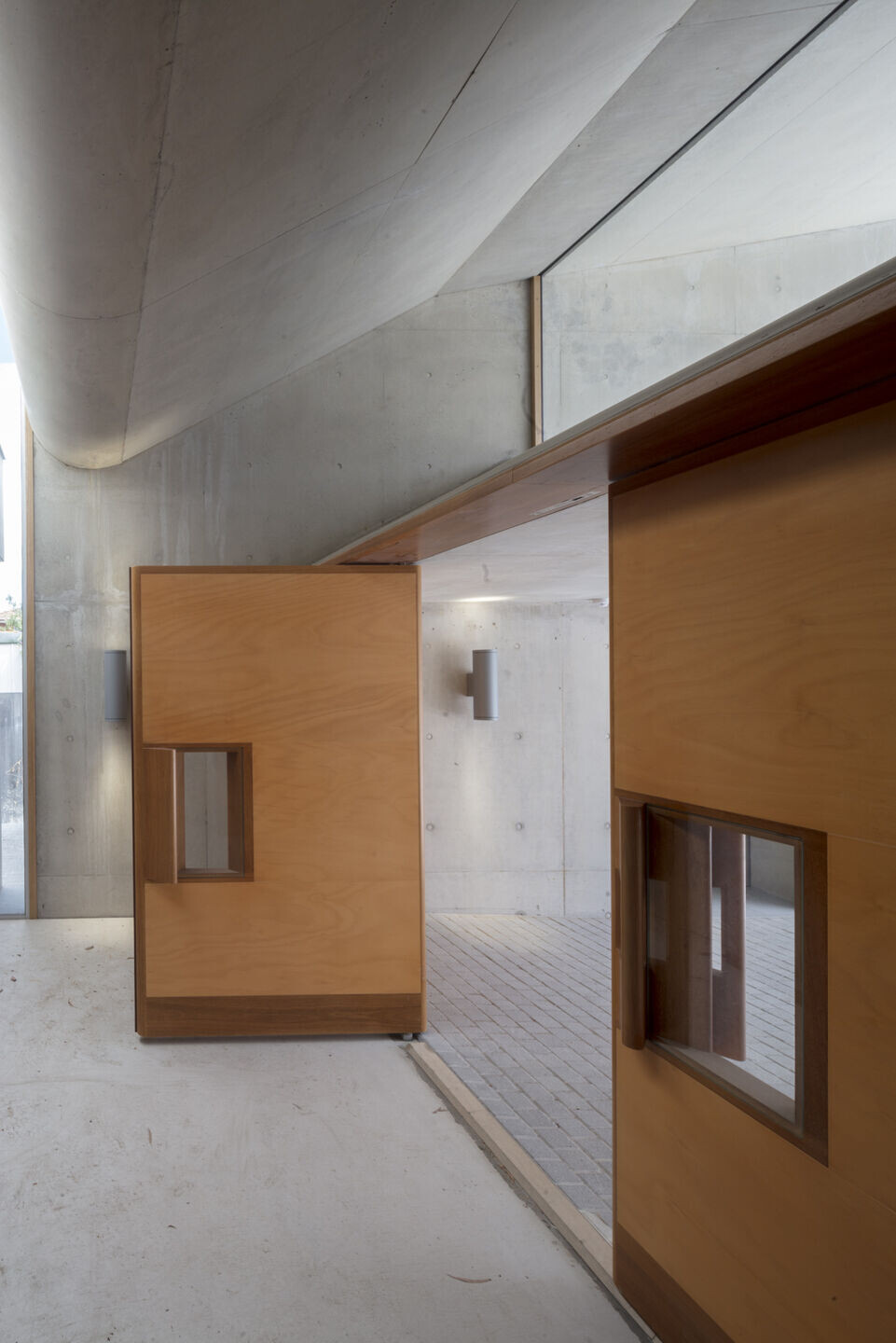 Fixed vents have also been incorporated into the dome clerestory glazing to further facilitate natural cross-ventilation.
Rainwater is collected and reused throughout toilet systems, and low maintenance, robust materials have been selected for their durability.