Q Theatre is theatre facility in Auckland's Queen St and includes Rangitira – a 450 seat flexible format space, the Loft – a 120 seat flat floor space overlooking Queen St, rehearsal space & large entry lobby with a bar & cafe. Rangitira, the main auditorium, and its associated load in and back of house facilities occupy a new purpose-built building while the public entry, cafe and bar and the Loft performance space occupy a strengthened and reworked 1920's 'No Deposit Piano Building".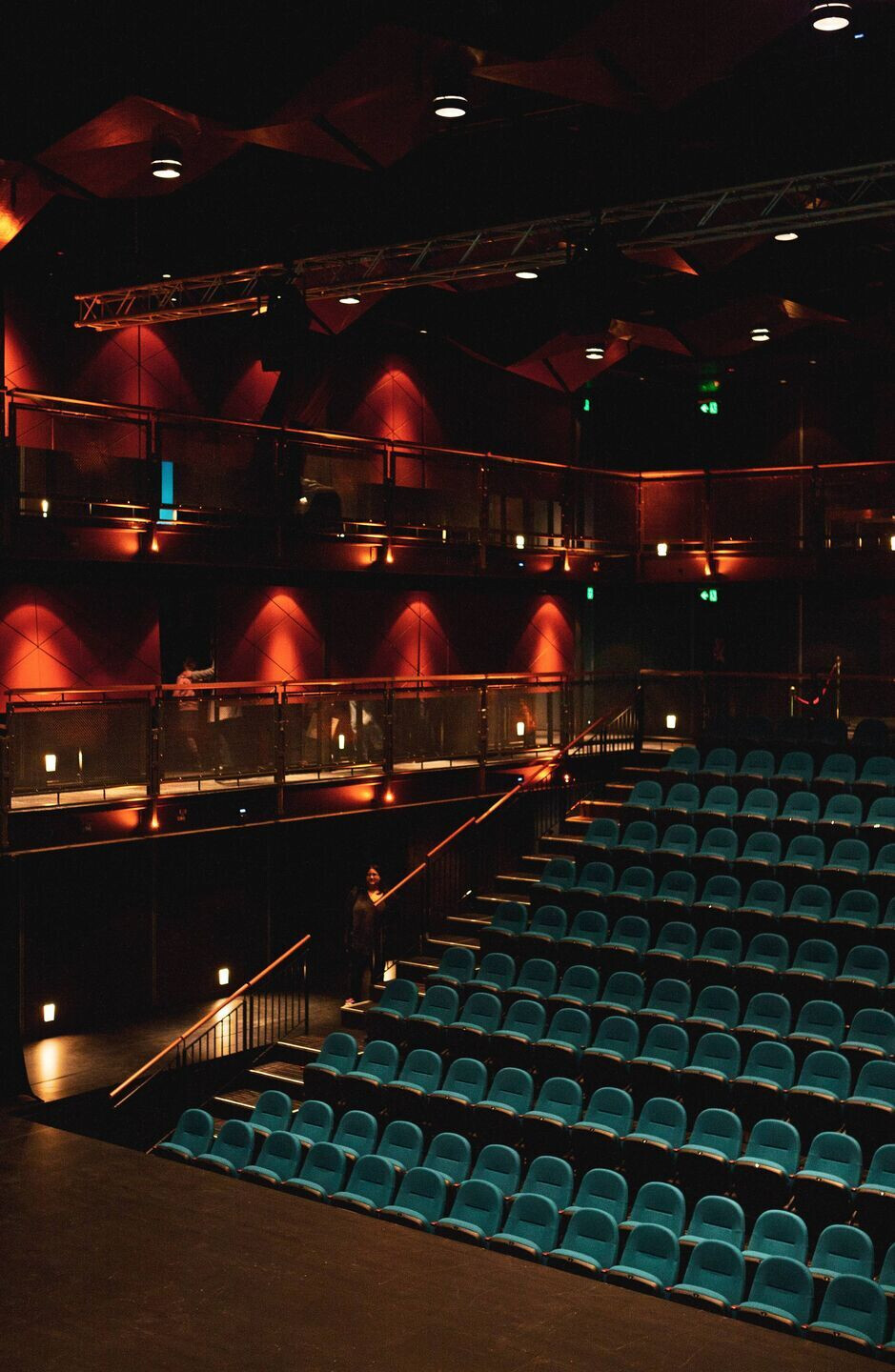 The theatre sits hard up against the Auckland Town Hall, a building with the highest heritage rating and on the other side Q sits adjacent to very dominant four storey high brick facades to the back of early twentieth century Q Street buildings.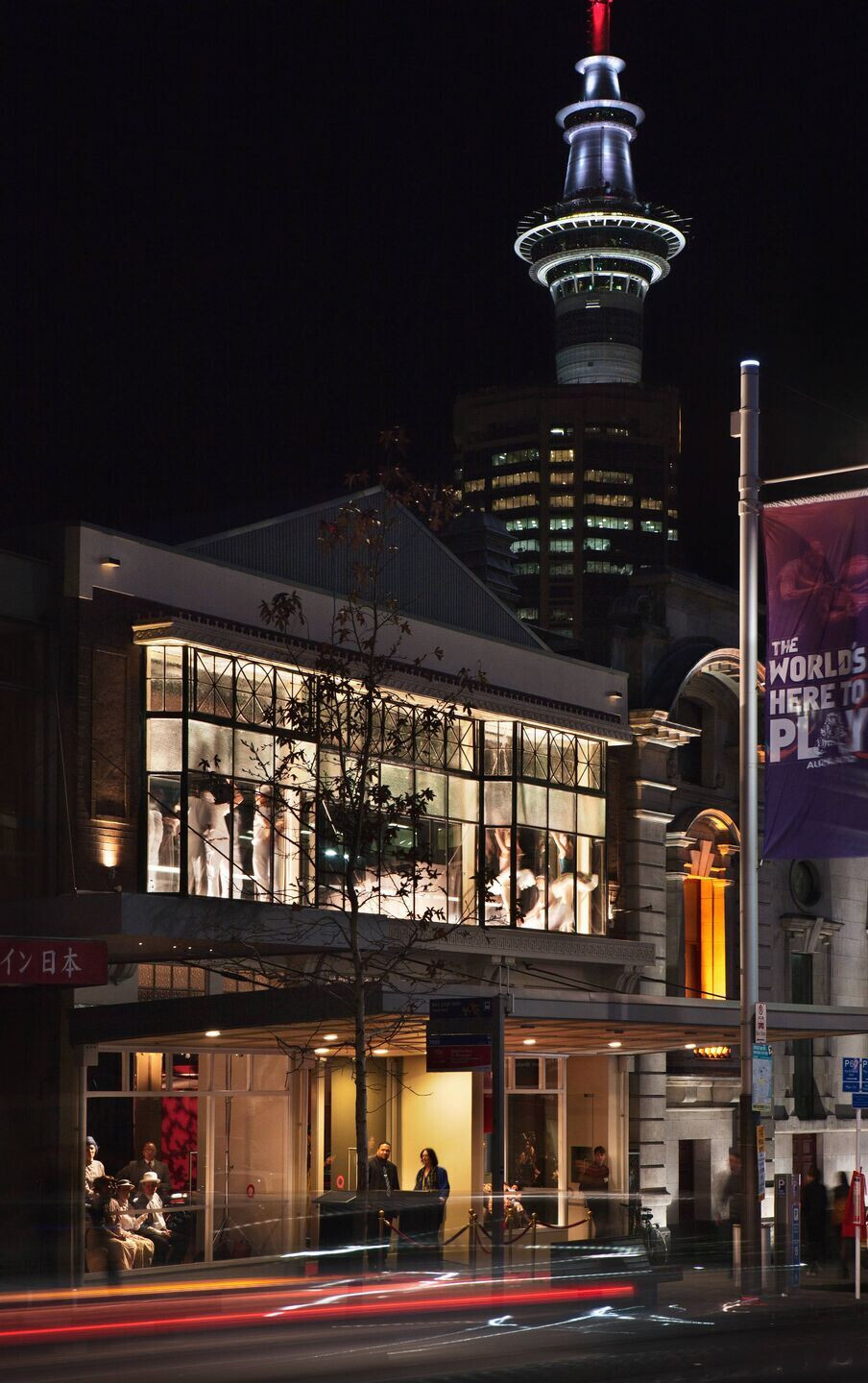 The new auditorium was carefully modeled to reference these adjacent buildings and be a 'good neighbour'. The main auditorium volume, which by nature needs to be enclosed and acoustically isolated, is clad in carefully modelled and coloured precast concrete to break down the apparent scale of the panels and better relate to the masonry units of the neighbouring buildings.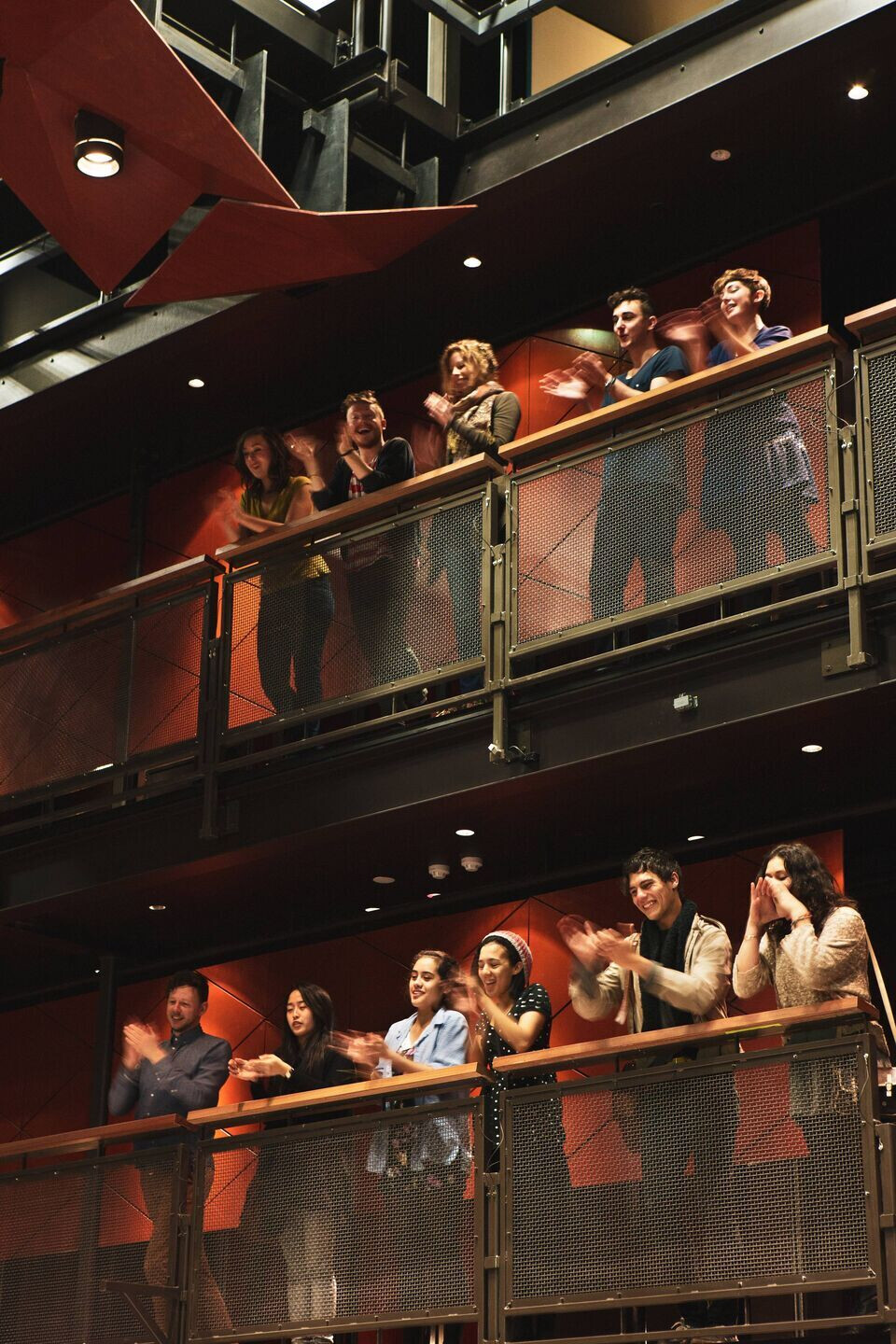 The arrangement of solid and, where possible, glazed elements was carefully manipulated to suggest the ordering of the Town Hall building. The project required the demolition and replacement of the existing Town Hall green room and the maintenance of storage and access to the Town Hall's basement kitchens. These spaces, and those of the Town Hall's Great Hall and Concert Chamber needed some ingenious design and detail to prevent acoustic 'spill' between each facility.