QT Perth is the latest addition to the brand of designer hotels located across both Australia and New Zealand. Architecturally, the building's presence strengthens a city corner, reactivating an important aspect of Perth's CBD. The 18 level hotel houses a rooftop terrace and bar, a restaurant, a gym, conference facilities, 21 apartments and 184 rooms, all featuring meticulously designed interiors by Nic Graham and Shelley Indyk.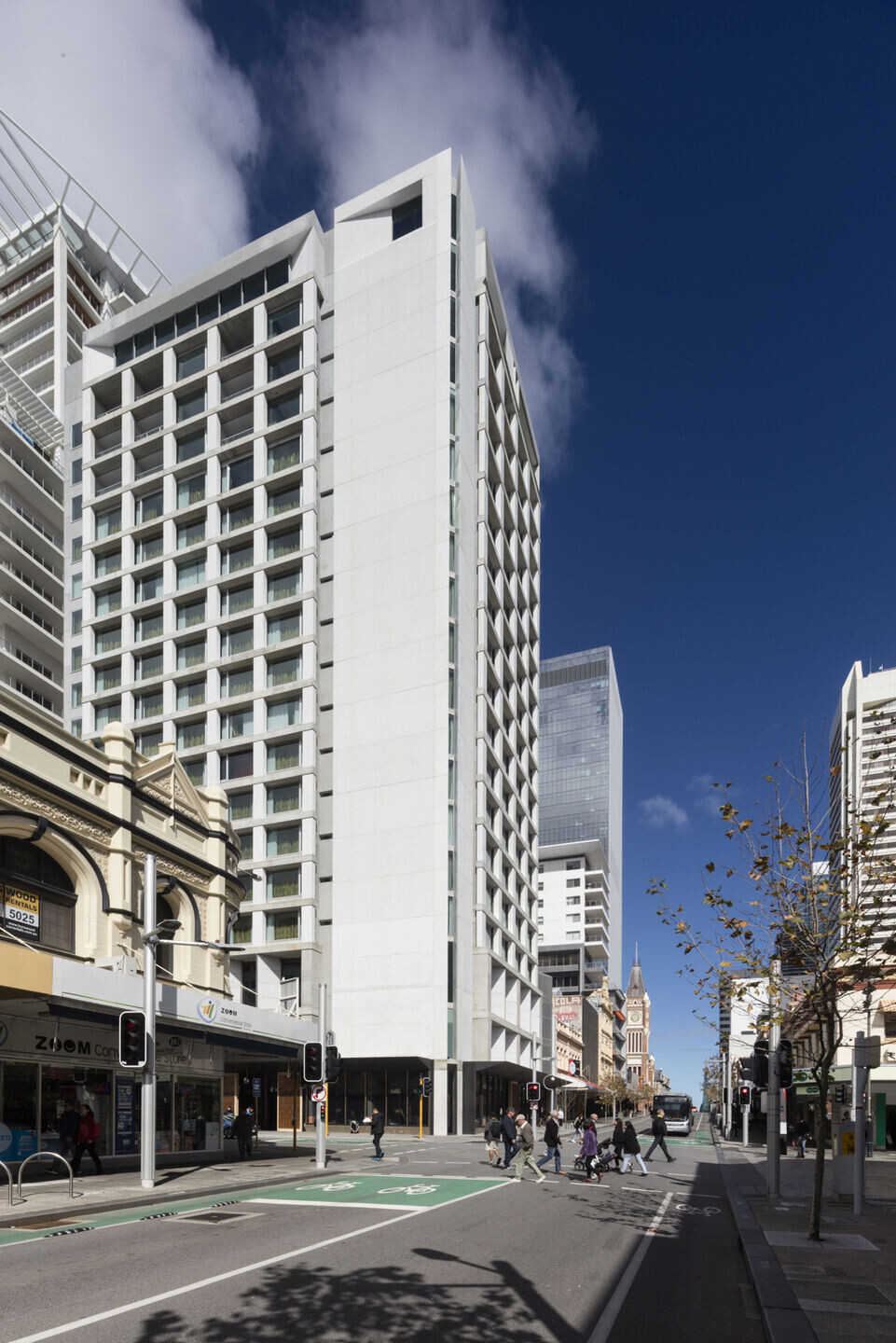 The project provides a number of street-facing civic rooms on various levels throughout. These rooms serve to capture the spectacular views of the city and extend a greeting to the many passing pedestrians. By providing spaces that are welcoming and in turn easily occupied, a dynamic ambience and enriched visual activation is created. The public realm is brought inwards as the exterior offers glimpses of all that is happening within.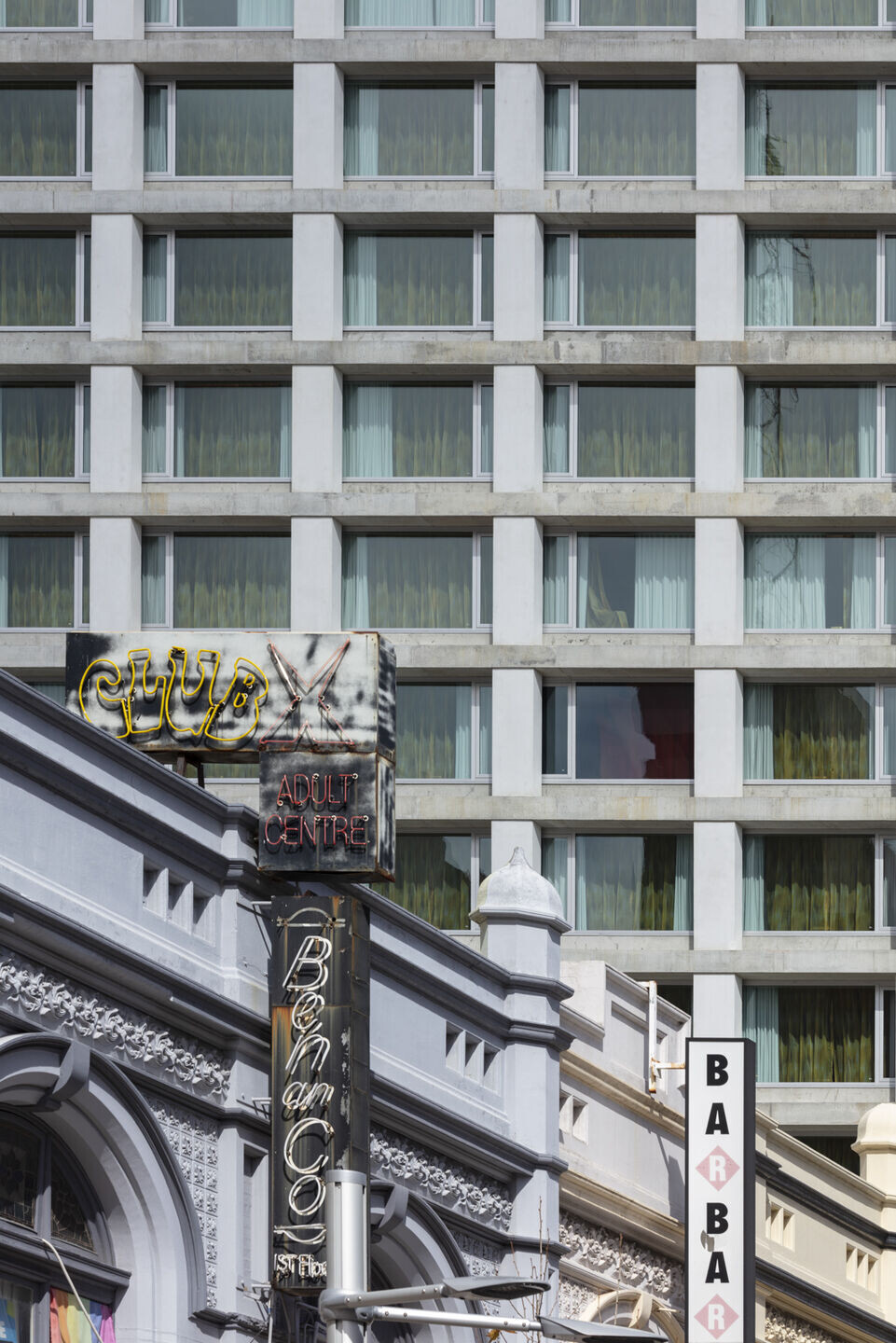 The robust nature of the exterior façade has been designed around the concepts of honesty and longevity. With the articulated grid, made of classically proportioned elements, the unexpected use of operable windows becomes a defining yet understated inclusion. As light hits the mass and depth of the concrete façade, the play of light and shadow notably capture the city's attention from both near and far.
The architecture of white and grey unfinished concrete and untreated copper entry doors represents a new era in hotel design, offering sustainability and a sense of richness through the natural patina developed over time. Like backdrops to a proscenium, the interiors are free to change through the life of the building.