When the sun breaks through the clouds, Quartz's building begins to shine among the other, anonymous buildings. Its ample windows are decorated with iconic sunscreens. The Triangular 'Golf Sierra' mesh fits in perfectly with the architecture.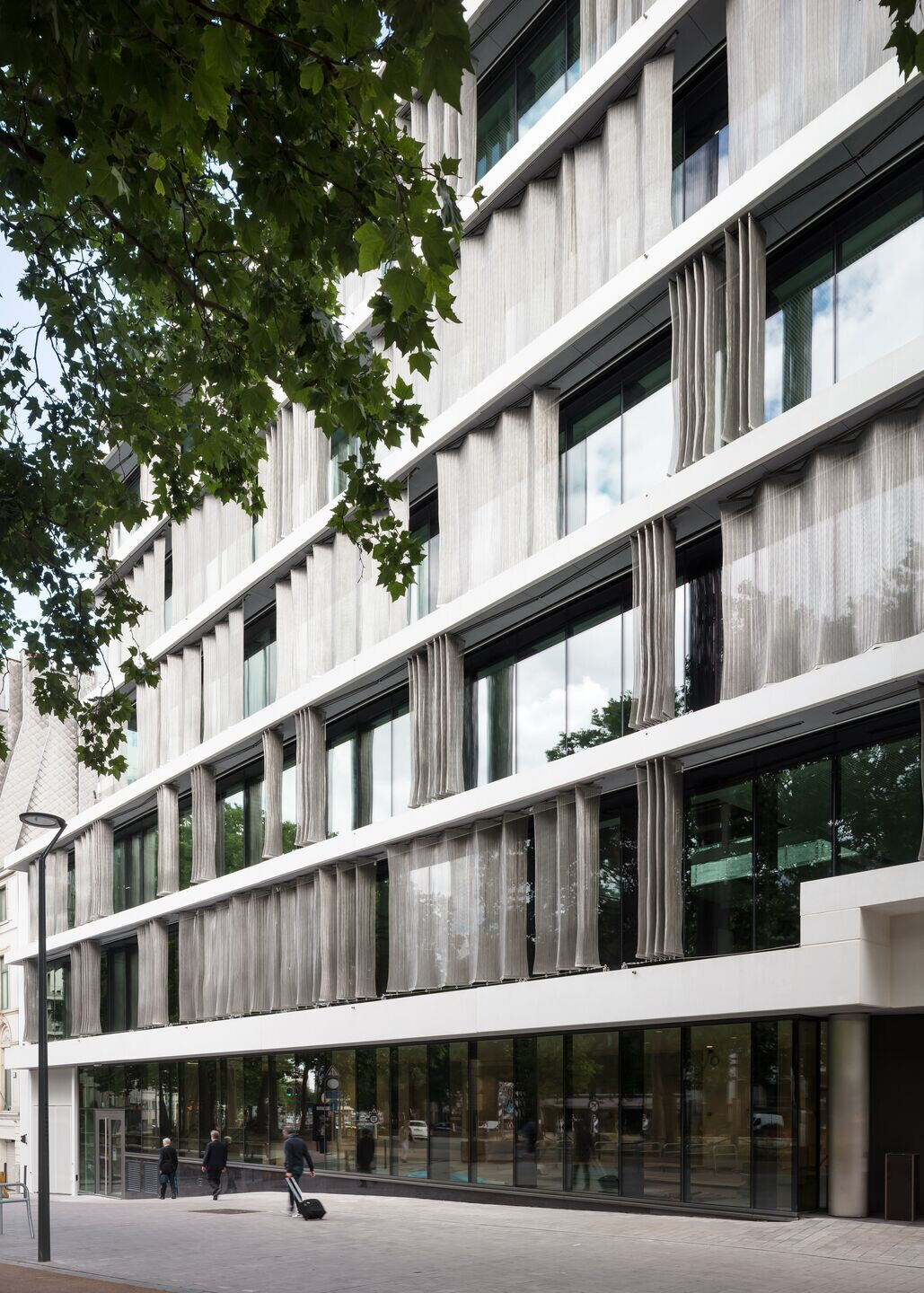 POLO Architects had a specific idea in mind for this project, which they wanted to create without making any compromises. It needed to be an 'open house', with plenty of glass and welcoming façades. But plenty of glass inevitably means plenty of sun. In order to preserve the open nature of the design, the sunscreens could not detract from it. Our solar control woven metals were perfect for the job and would not impede the view.
Our client, Lenco, was familiar with our product, albeit only in the form of screens. This foldable system was new for them and for us. In order to do maximum justice to the undulating pattern, the rails for the mesh were positioned at an angle to the façade.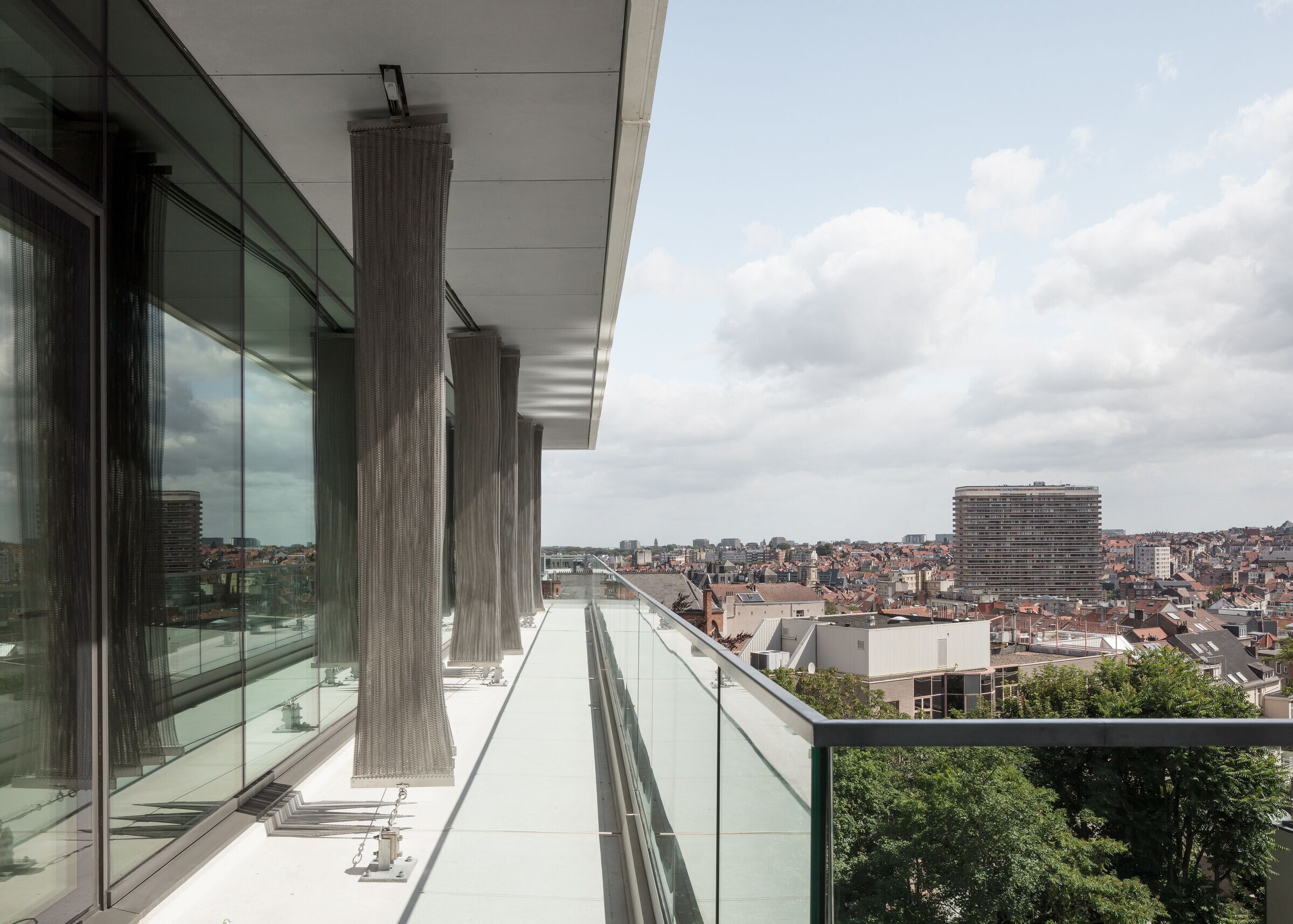 Electrically operated
The sunscreen is easy to operate thanks to its motorised system. The mesh folds horizontally into the desired position.
138 curtains | 1.240 M2
We developed no fewer than 138 curtains in different sizes, made of weatherproof stainless steel. These collectively cover a surface area of in excess of 1,240 m2.
Iconic façade
Thus lending this office building two entirely different aspects, with large, wooden panels keeping the sun out on the eastern façade and our fine-mesh, steel curtains doing the job on the western façade.
View remains unimpeded
Although sun protection is critical for a comfortable work environment, it may never compromise your view. Our curtains are semi-transparent, movable and seperated to fit everyone's personal preferences.