QUE House is a different home for a family that was looking for a non expensive but very expressive house.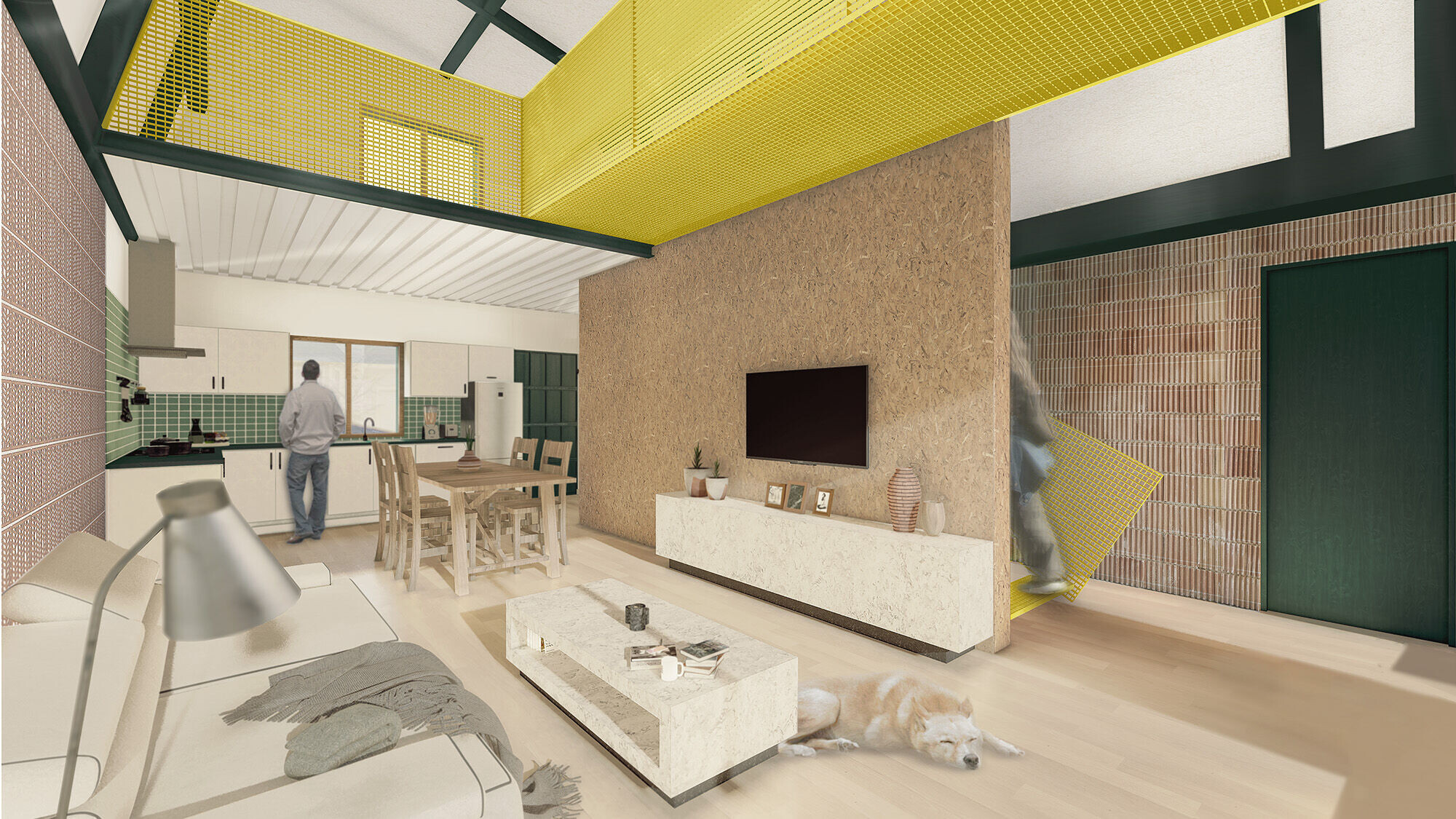 OOIIO Architecture Team designed a this building as a shell, an envelope that creates a void inside, protecting occupants from the sun and rain.
This envelope will rise as necessary to configure two heights in the occupied day area, then it will descend one height in the occupied night area as well as the garage.
The envelope extends towards the street and the patio to provide shade creating a pleasant porch facing the garden.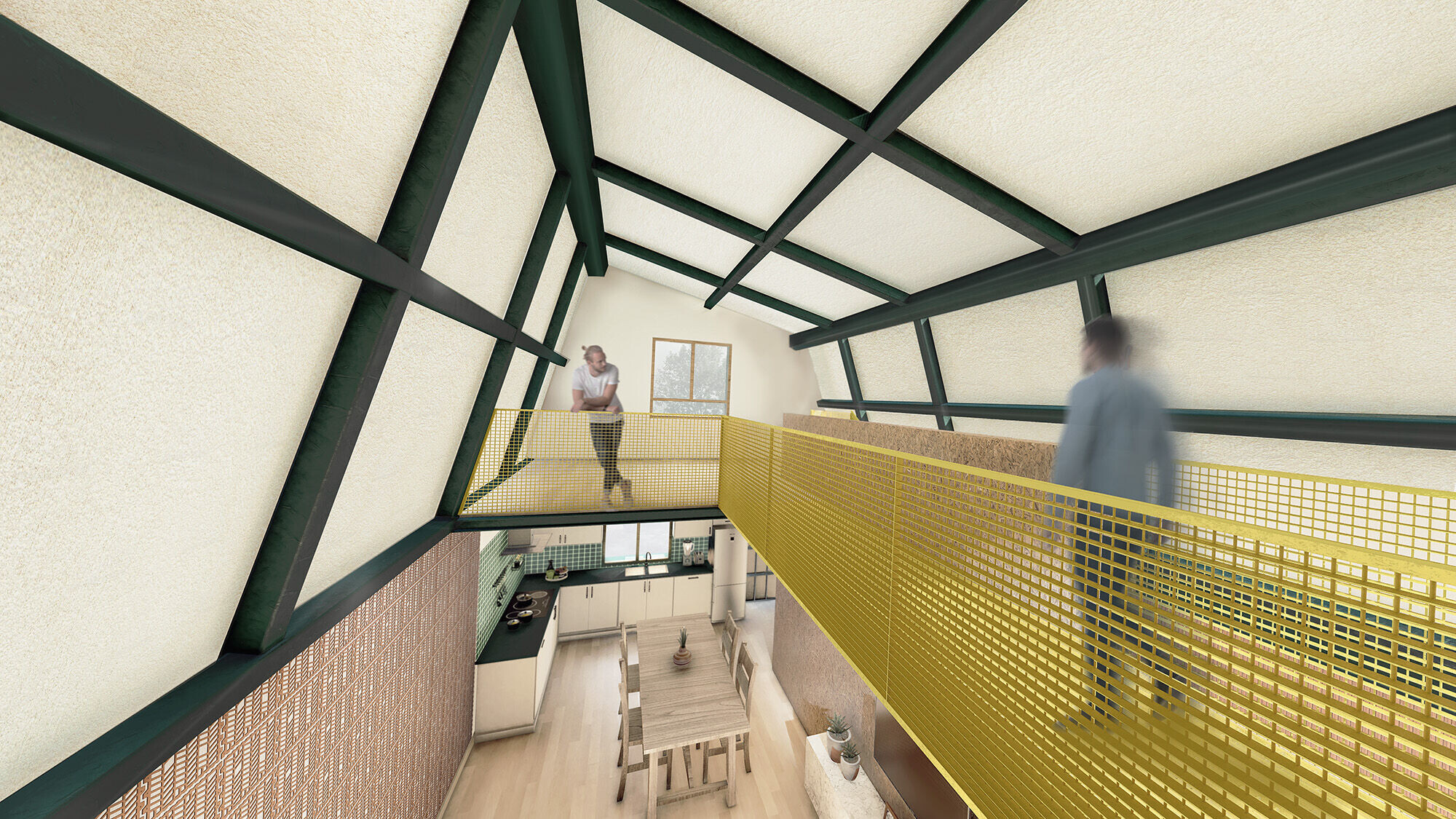 The interior will be functional, comfortable and reasonably priced while still using durable materials.