Set in the heart of the walled city of Jodhpur, Rajasthan, RAAS is a 1.5-acre property uniquely located at the base of the Mehrangarh Fort.The brief was to create a luxury boutique hotel with 39 rooms in the context of the Old city quarter of Jodhpur. This has been translated into a project where there is a dialogue between the old and the new. Luxury was about being authentic both in terms materials and workmanship, and in providing visitors a tactile and sensual experience within the historical context of the old city of Jodhpur without aping the old.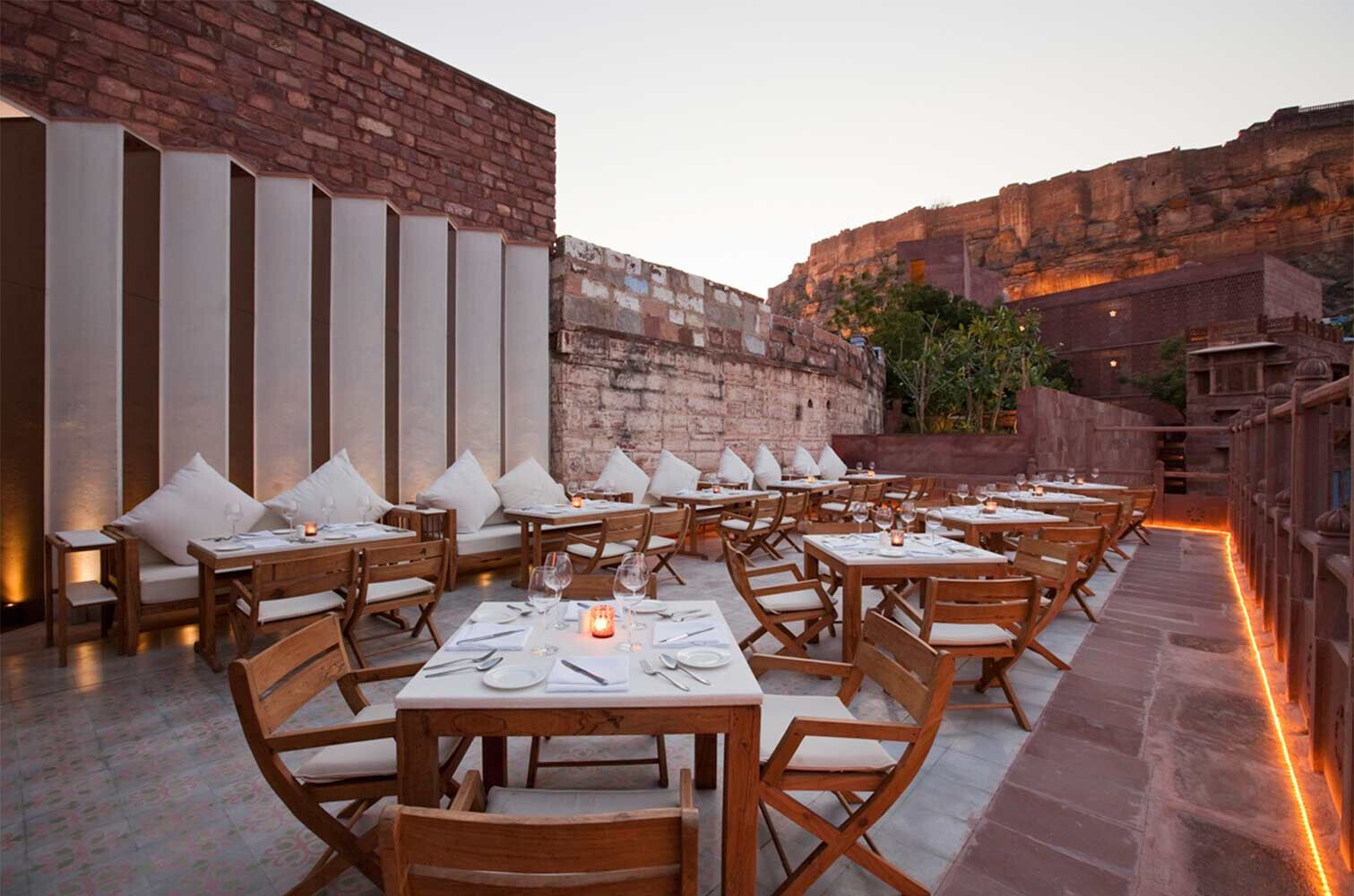 The property was inherited with three, beautiful period structures (17th-18th century) which have been painstakingly restored with traditional craftsman in the original materials such as lime mortar and Jodhpur sandstone. 36 rooms have been created, spread over 3 contemporary buildings, (using the same materials and skills as the traditional buildings) inserted into the site in a manner that they frame the visual and spatial relationship among the old buildings and the Fort, creating a dialogue between the old and the new. Inspired by the age old double skinned structures of the region, (the traditional stone latticed jharokha forms of Rajasthani architecture.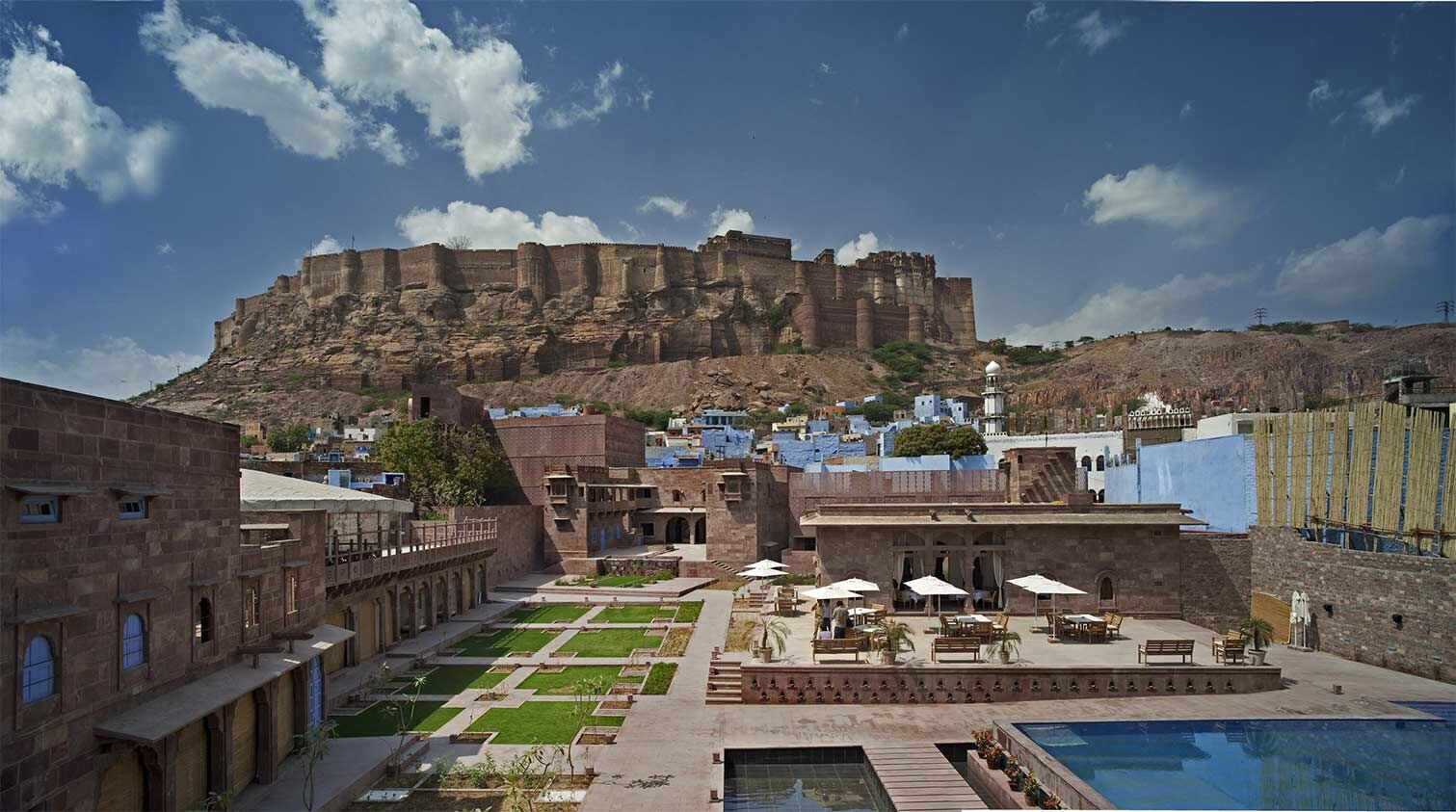 Crafted by over a hundred regional artisans and master-craftsmen, the development of building and interiors - is conceived and executed using the fundamentals of sustainable architecture. 70% of the materials and people used on site have been sourced locally, most within a 30 km radius. Every element is handcrafted with a focus on simplicity, and function - beauty being the skill and care of the craftsperson that has gone in to creating the piece. Materials include hand cut stone, poured in situ pigmented cement terrazzo on floors, walls and as furniture. Locally crafted furniture and cabinets in sheesham (a local Indian hardwood). The large central courtyard houses the three restored heritage buildings.