A technical project with numerous constraints, transforming this graphics and communication school allowed us to give architecture an even bigger role within this project. We wanted to add a poetic touch which reflects the disciplines taught there.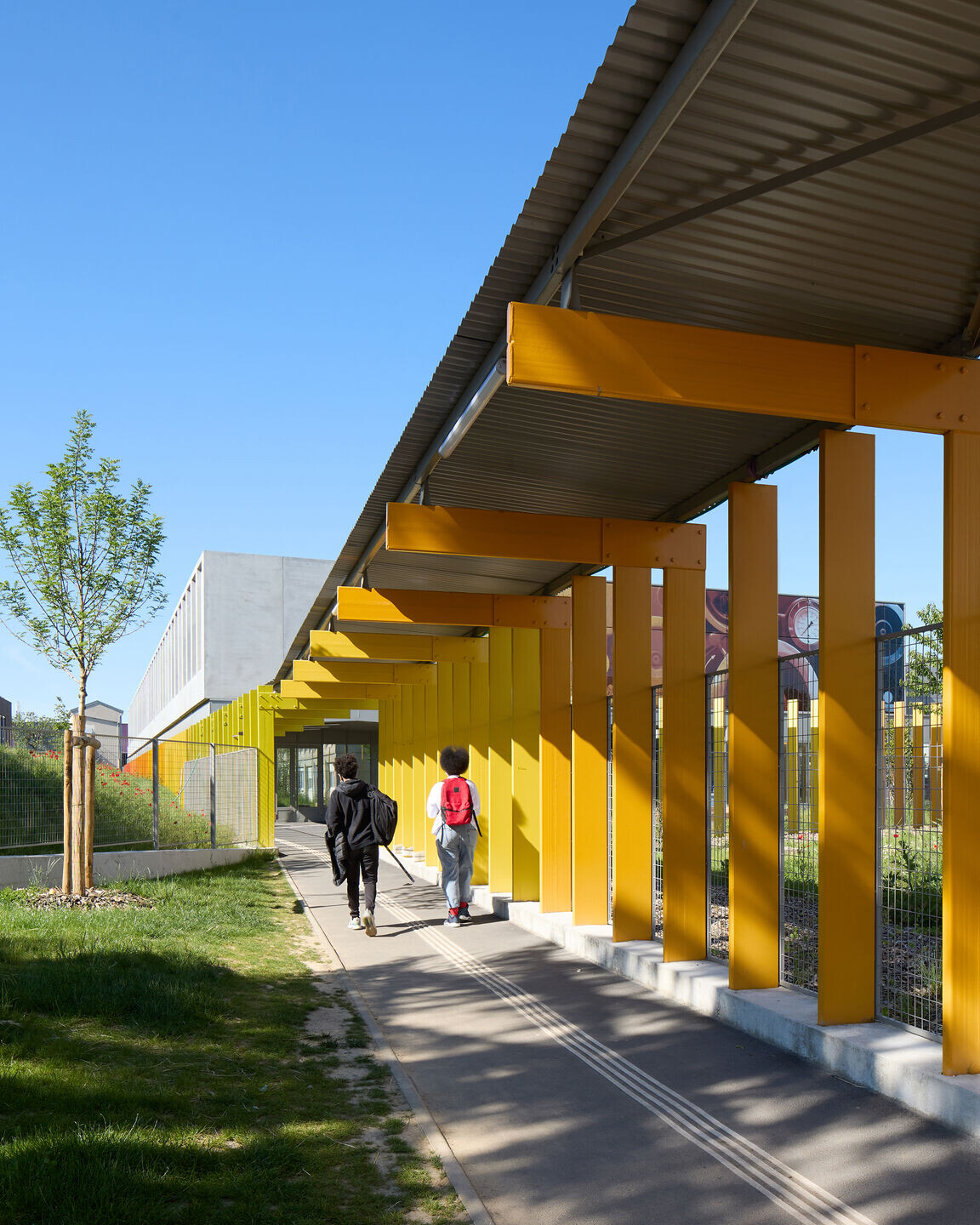 The main facade of the new building's entrance is adorned with a screen printed glass mural dedicated to the beauty of machines, whilst the canopy and covered walkway are interspersed with vertical sun breakers (fin style) in a colourful gradient, like a colour chart, symbolising the school's four disciplines.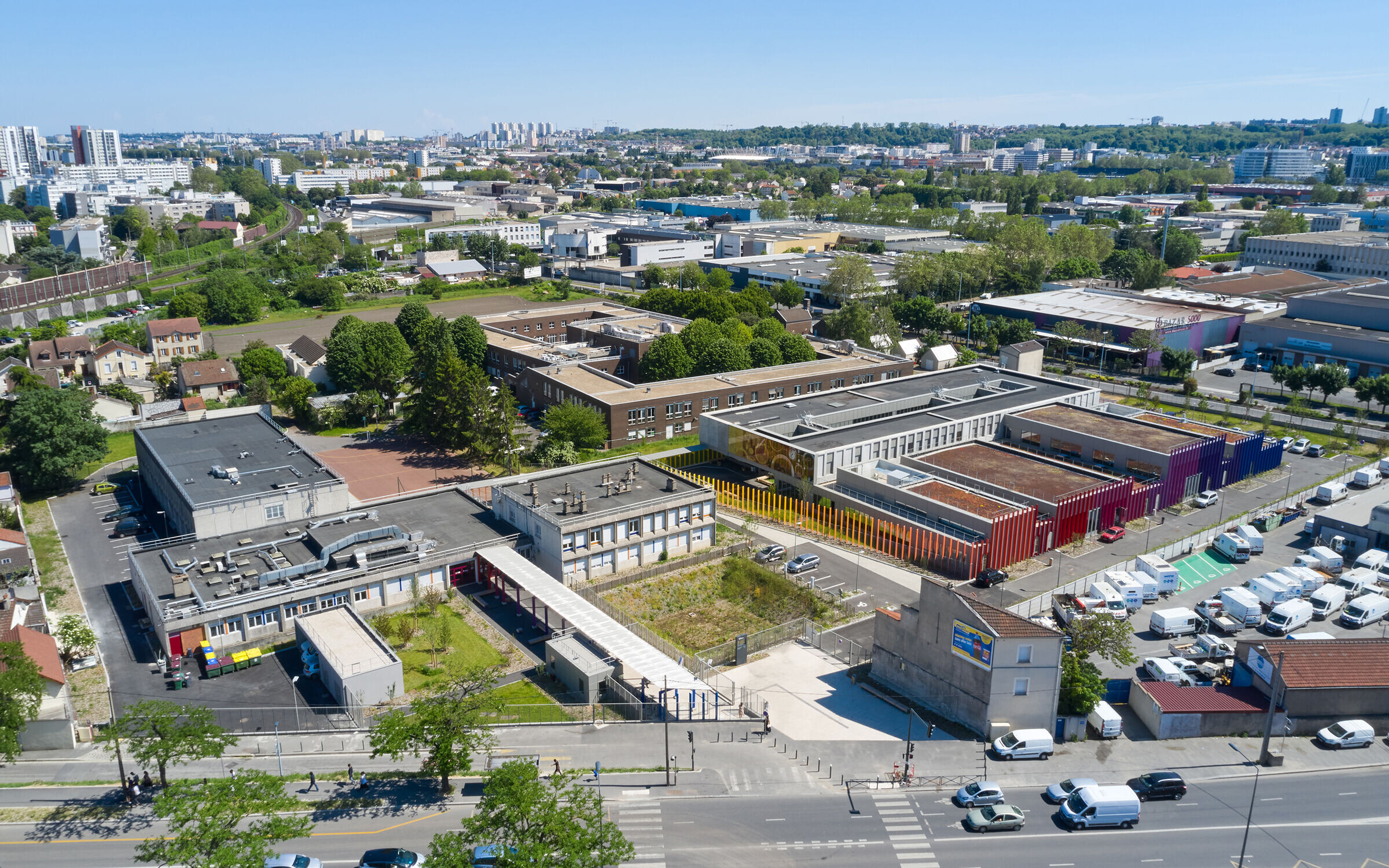 There was also a challenge to fit the existing architecture into the project, the different site buildings characterised by a clear framework. So we designed a building whose framework dictates the overall tempo, something which can be seen on the facade, a framework represented by the vertical fin elements.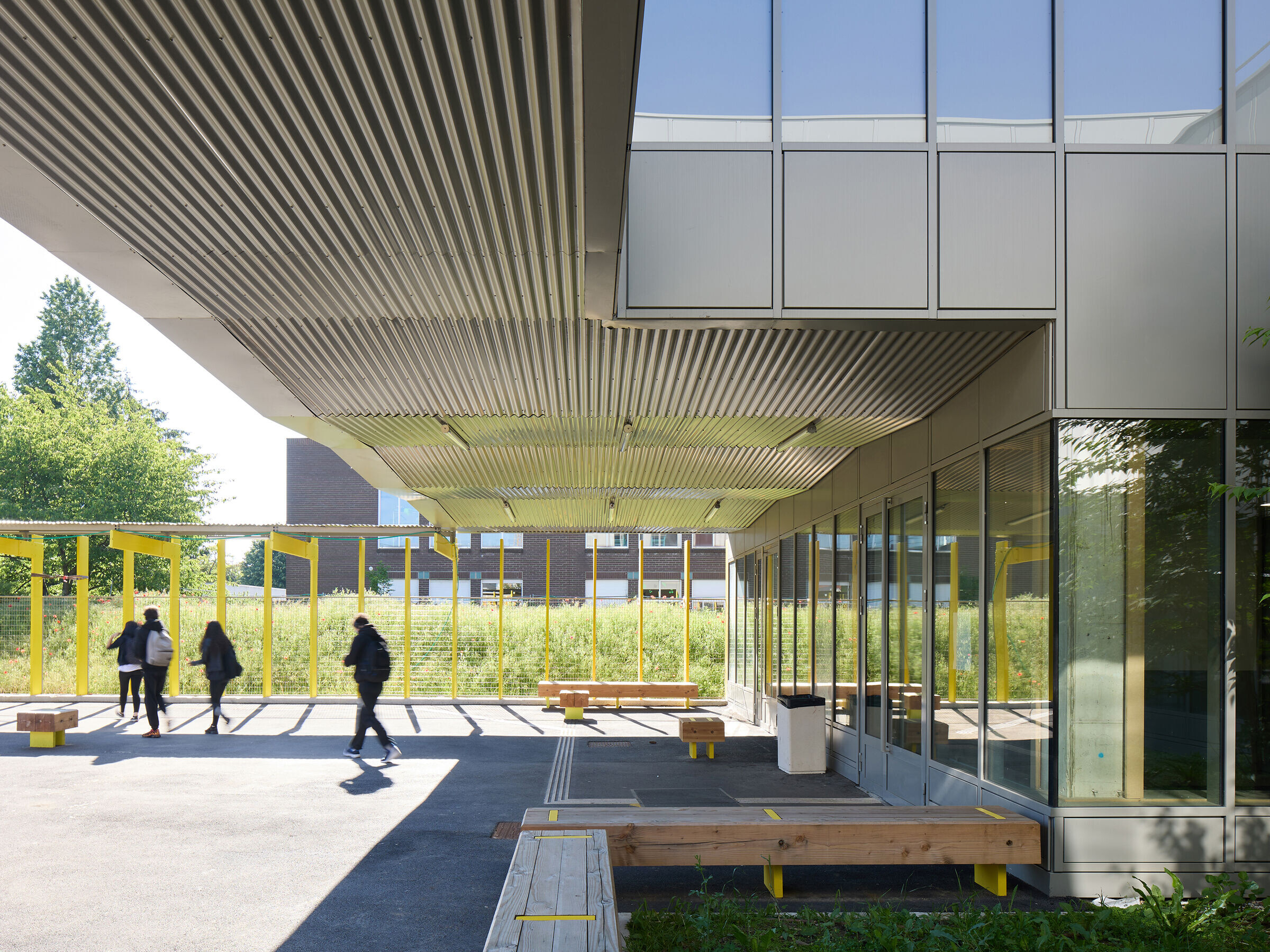 For this major project involving restructuring and reconstruction, we chose a construction method which meets planning constraints and with a reduced footprint. Prefabrication was also used to ensure architectural alignment between existing buildings, renovated buildings and reconstructed buildings.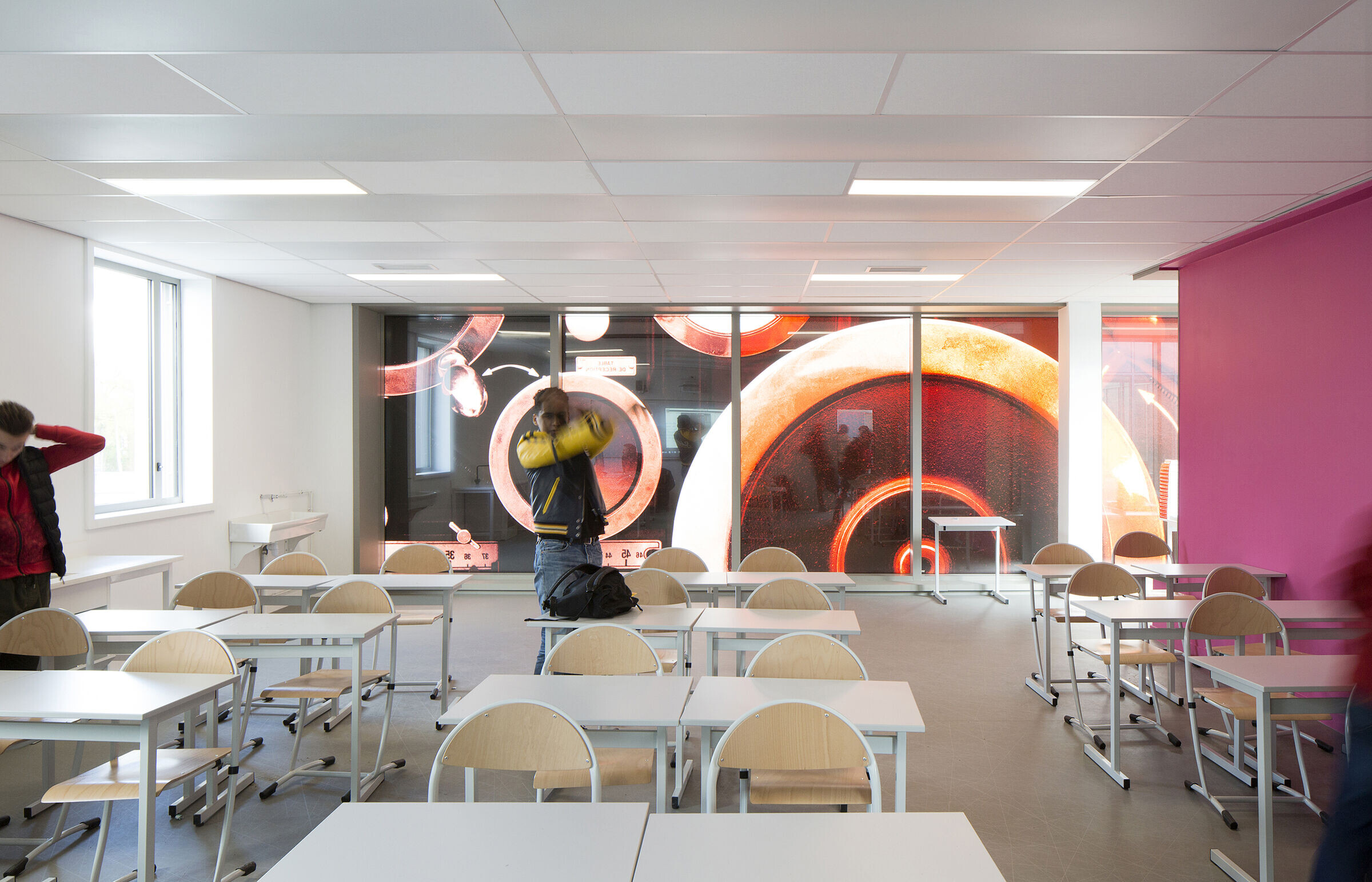 The site's reconstruction with the addition of contemporary architecture allows Alfred Costes High School to renew its identity whilst revitalising the neighbourhood.