From the street, the house represents a simple box covered with textured natural pine shingles, laying on top of stone basement. If viewed from the park, this rectangular monolithic box with deep-recessed windows and terraces simply rests on the lawn, which descends smoothly from the house to the canal bank. It was proposed to create a separate entrance to the art gallery, located on the basement floor, leaving on the ground floor a separate entrance to the residential part. The house is formed along the north-south axis. The living room is in the centre of the upper floor; the children's bedrooms and stairs are on the north. A small gym, sauna and swimming pool are on the south.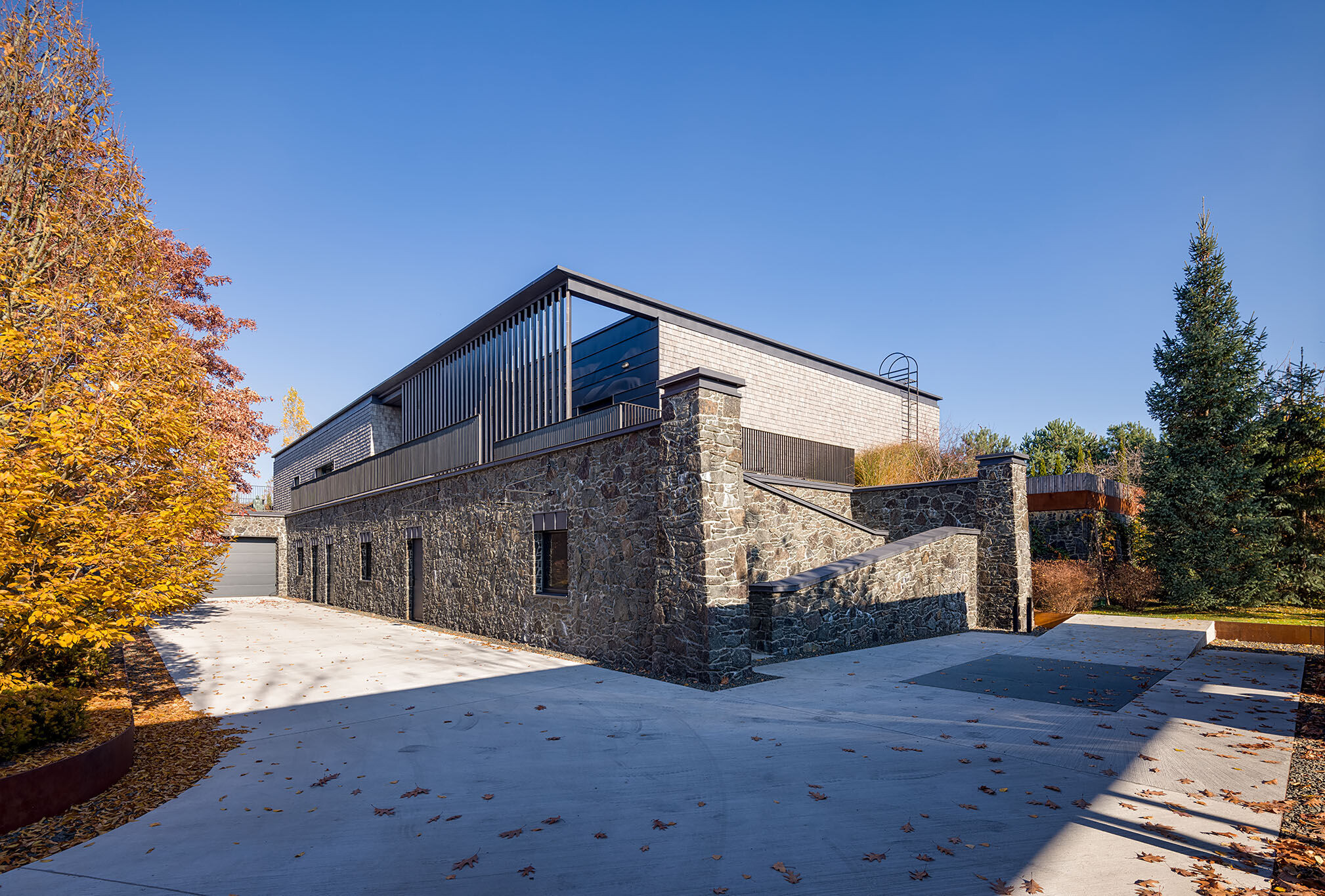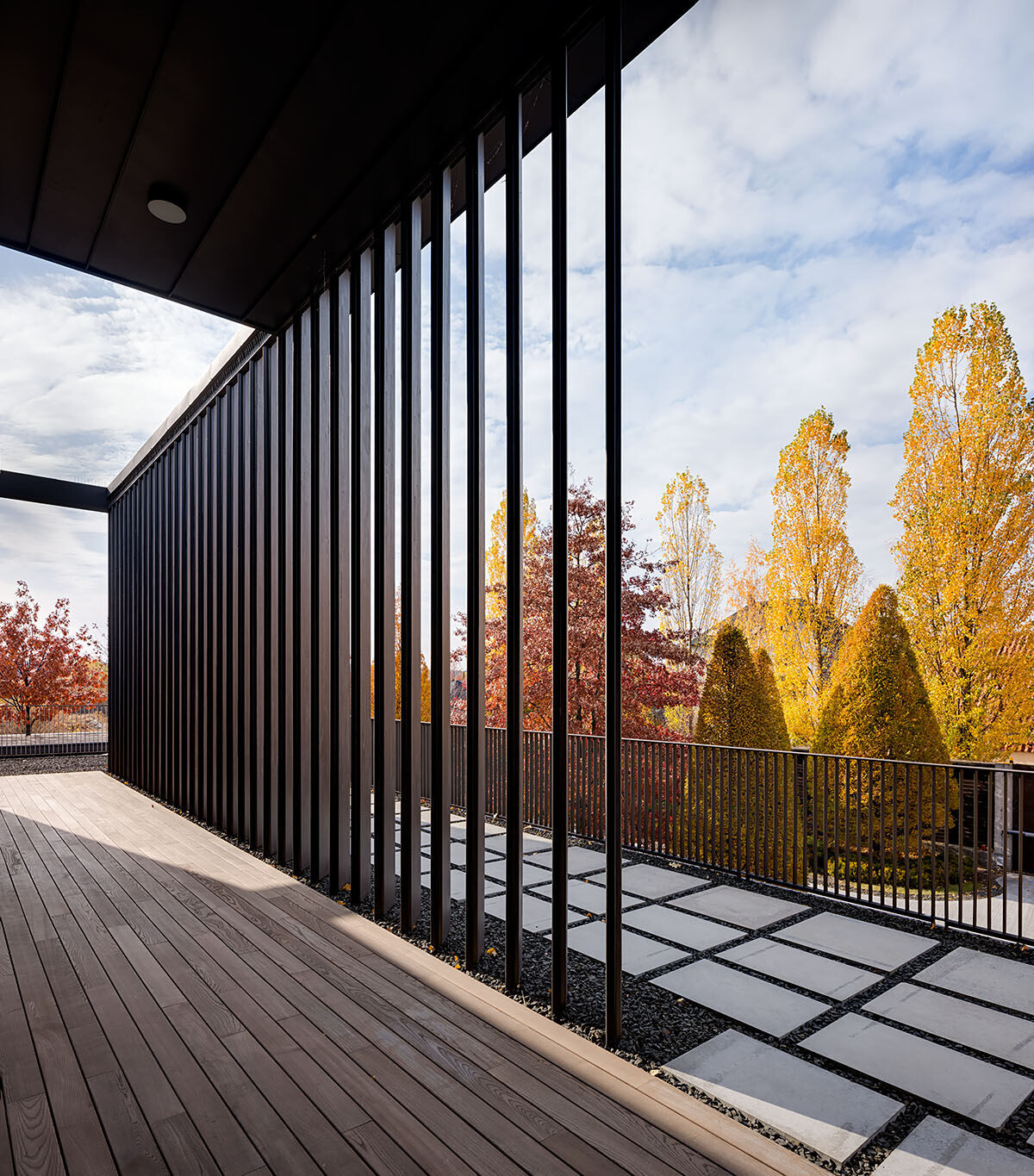 The living room has a large window facing the west terrace and offering place to view the sunset; all the bedrooms take advantage of the early morning light and face the park and canal. Passages, created along the long outer walls inside the residential floor, string the premises on their axis and create unifying routes through the whole house and outer terraces. The kitchen-dining room is separated from the entrance by a glass partition, thanks to which, upon entering the house, one has a view through the kitchen to the park.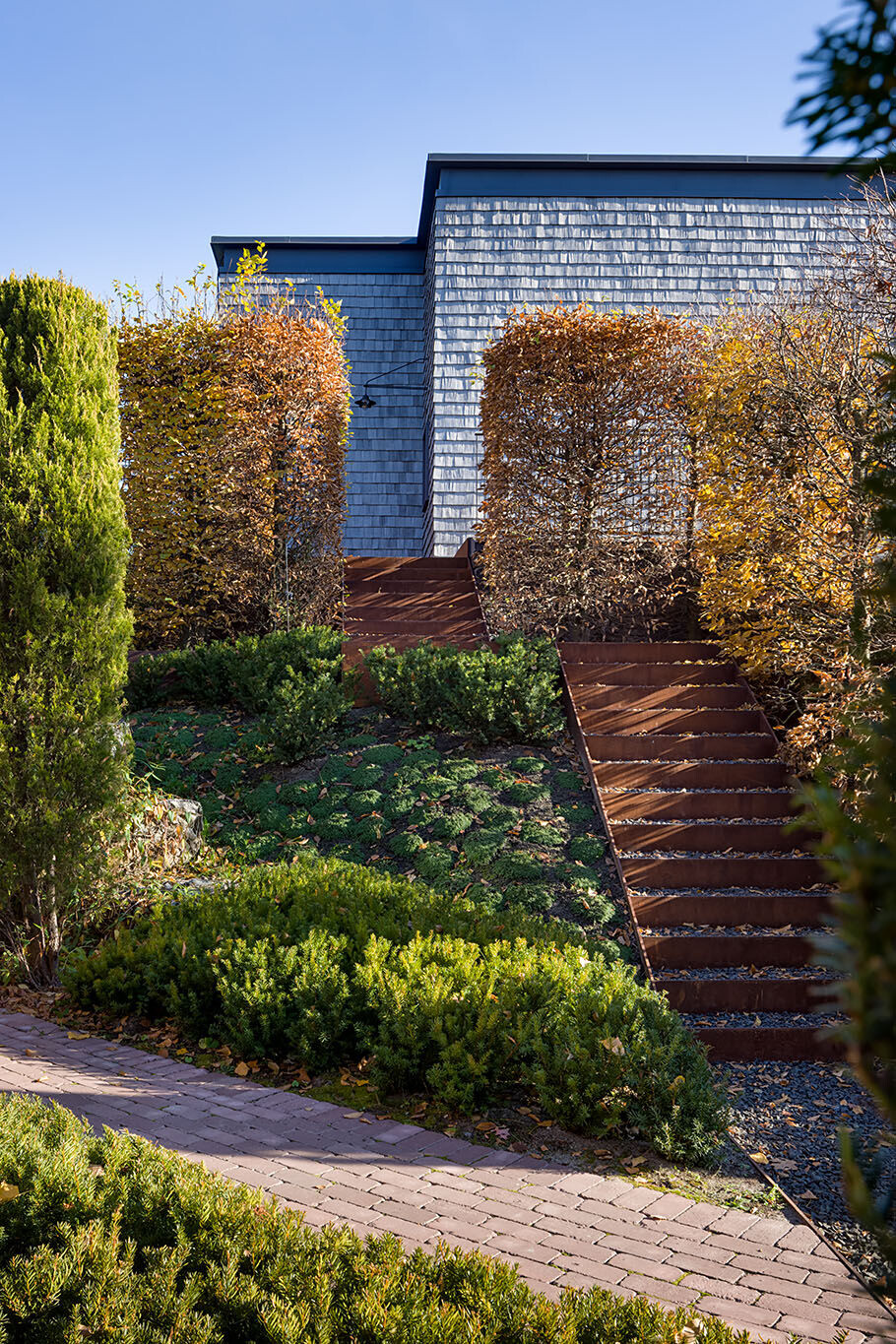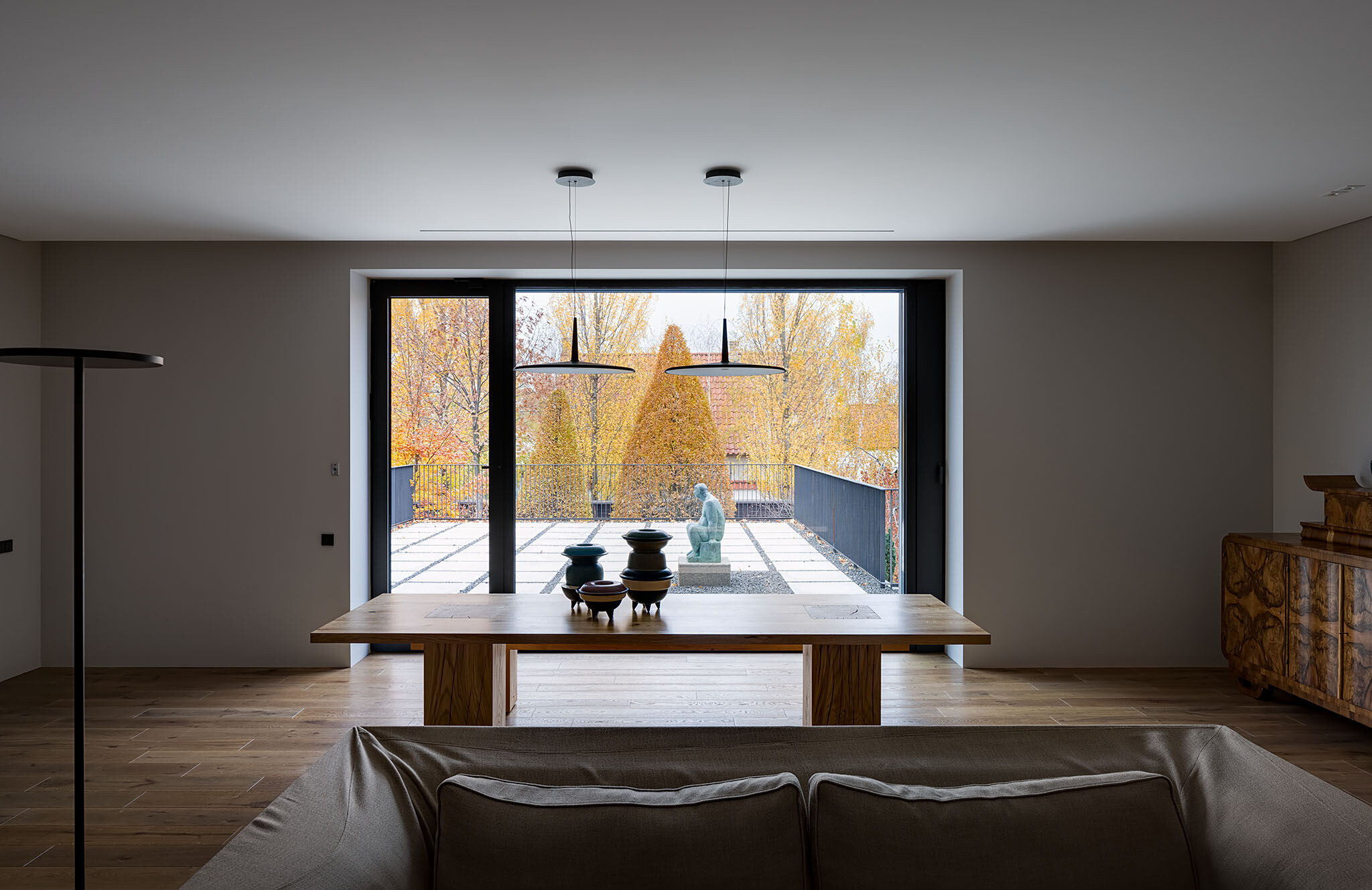 The entrance "loggia" on the side of the main facade has vertical lamellas as high as the building, which, letting in sunlight, screen off from the street a small area at the entrance to the house and the pool. On the south side of the site there is the carport; the owners get there along the ramp.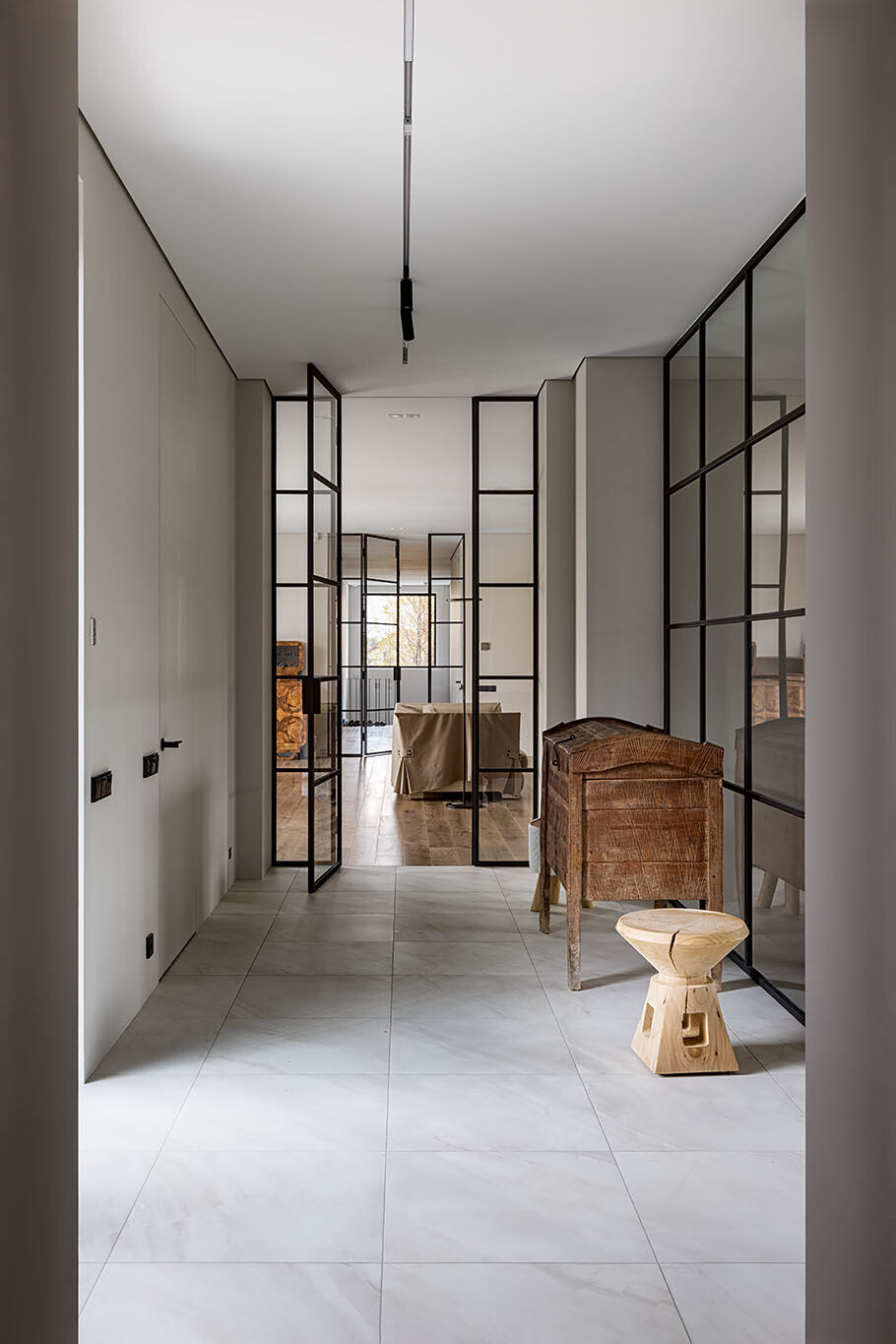 The upper floor is made of brick and reinforced concrete, insulated with 20 cm of stone wool and trimmed with pine shingles from the Carpathian region. The carport is of welded rolled metal and sheet metal.
The customer himself continues to carry out the unfinished interior design, together with the designer, restoring old Viennese furniture items.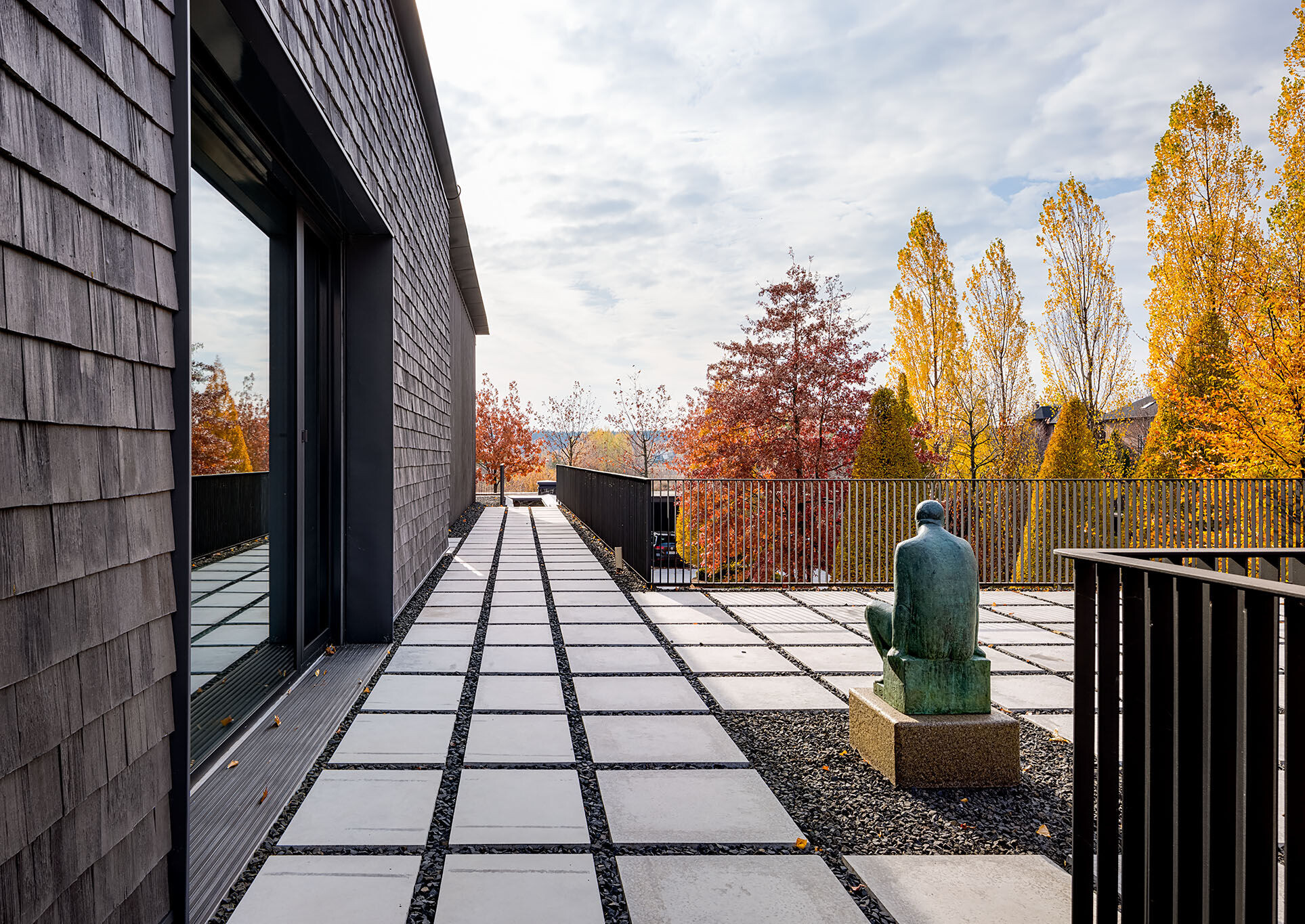 Team:
Architecture Studio Palamarchuk, Igor Palamarchuk and Pavlo Mokshansky.
Interior design: Pavlo Gudymov, Lesya Smarovoz.
Landscape design: Lyudmyla Bilodid, Yuri Stashkiv, Roman Yavorsky.
Architectural concept: Igor Palamarchuk, Yuri Stashkiv.
Sculptures and art objects: Oleksandr Dyachenko, Oleksandr Babak.
Engineering solutions: LLC "Heat pumps".
Photographer: Andriy Avdeenko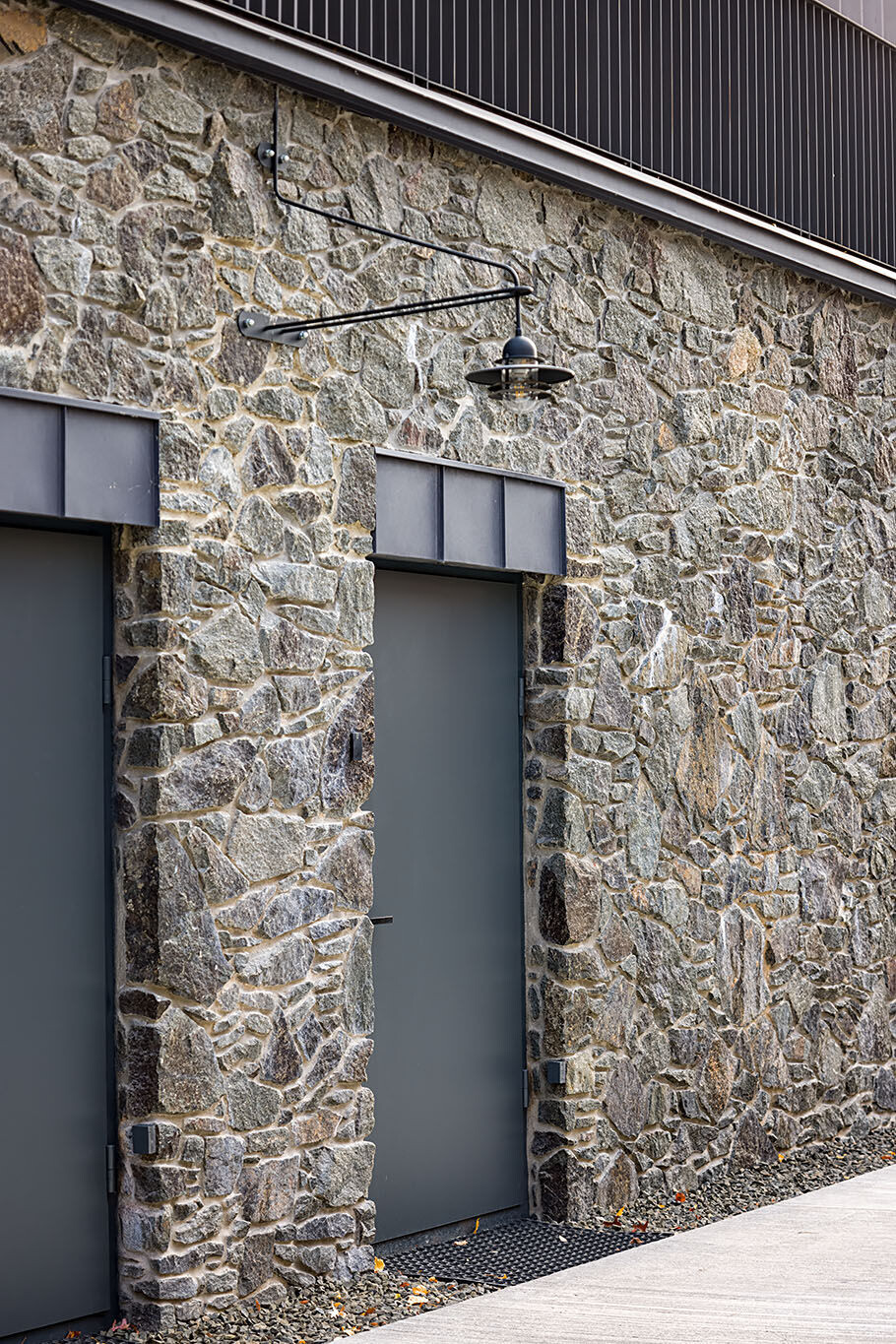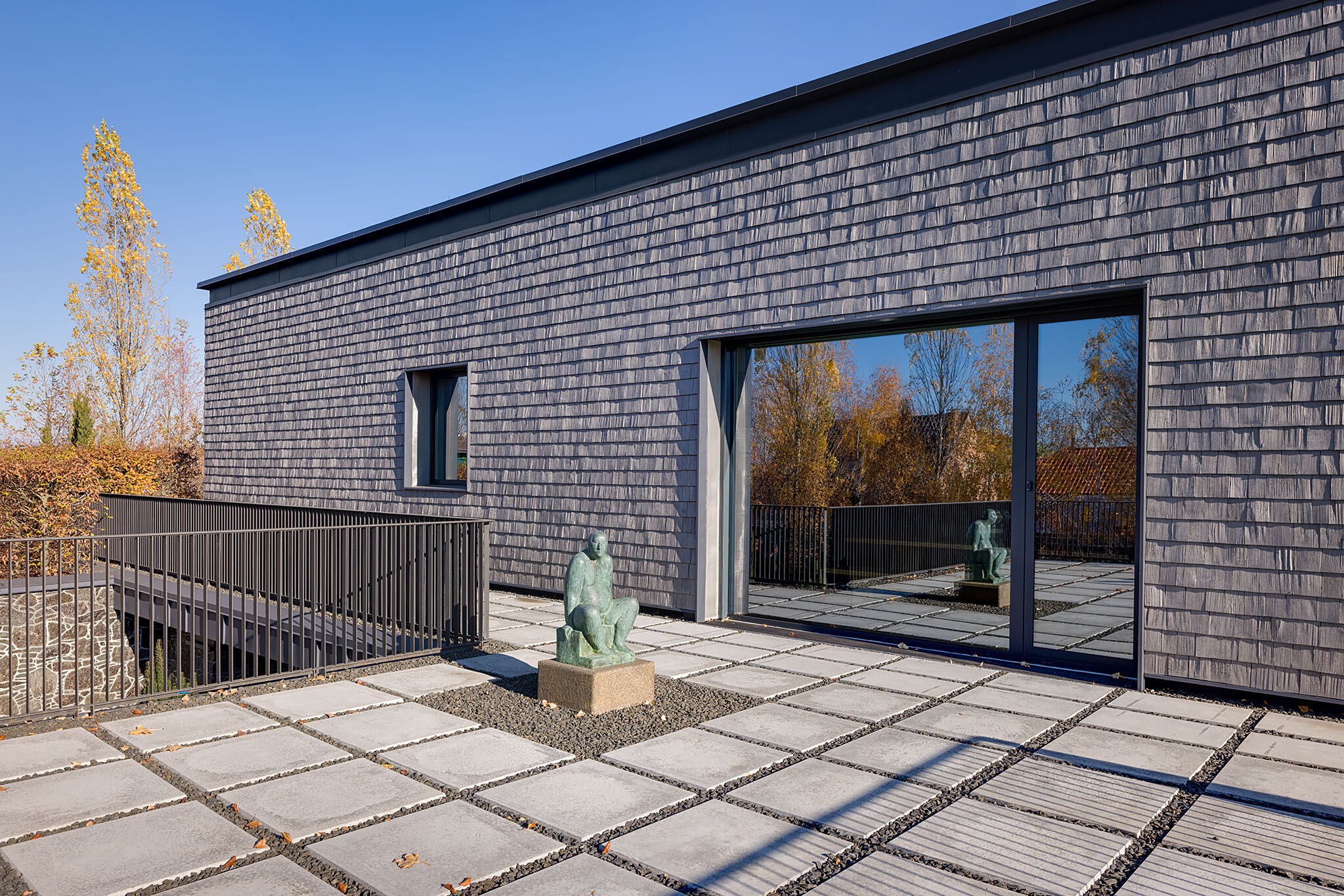 Materials Used:
Facade cladding: wood shingles, custom made
Flooring: thermo wood, ceramic tile, concrete
Windows: aluminum, Reynaers
Roofing: PVC membrane