The building is located in Paris, in the 9th arrondissement. It is composed of three buildings sharing the same property articulated around an interior courtyard. The first one, made of ashlar, rises on nine levels at the corner of the Calais's Street and Adolphe Marx's Place. It is perfectly integrated to its Haussmannian style environment. The second one, located in the courtyard, rises on seven levels, like the last building in Calais's Street.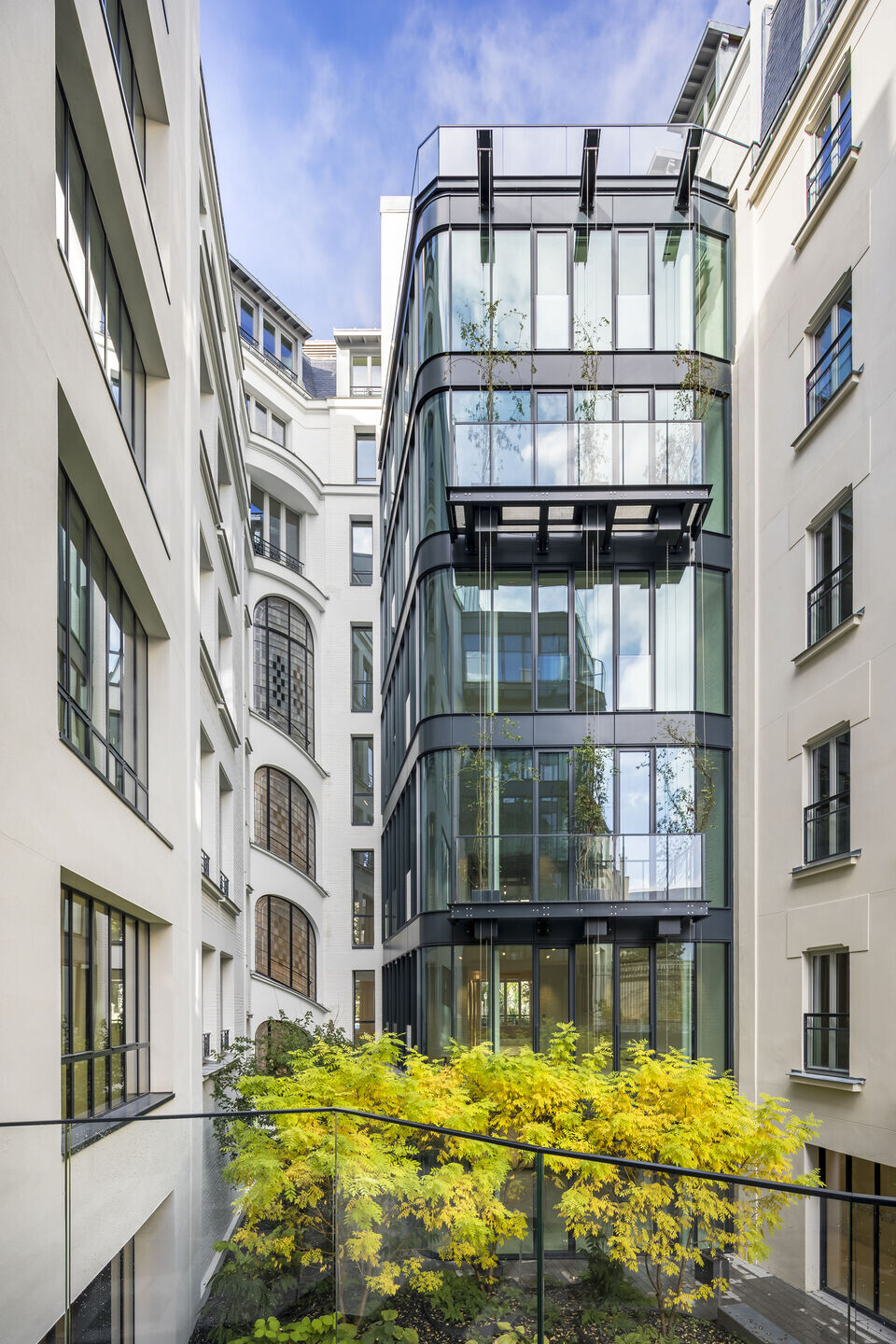 The architectural approach is based on the articulation of these three buildings, assuming the dialogue between historical and contemporary buildings. In the street side the original facades are simply refurbished, whereas on the courtyard side, the block's heart is re-enchanted. In order for the latter to remain coherent and federate architectures of different periods and natures, each building is treated by a homogeneous writing. The facades are recomposed and their colors unified.
To create a contemporary sequence, two new buildings are created inside the courtyard, like extensions of the existing buildings. Composed by glass and steel, those latter assume modern and slender lines.
Their facades are largely glazed, providing natural lighting for the interior spaces and inviting to look in to the heart of the plot. Like a green setting, the mineral courtyard becomes a three levels garden. On the main and the first floor, all the spaces are largely opens to bring great quality of life to the users while in the basement, the work spaces enjoy the natural light bring by a created raised patio.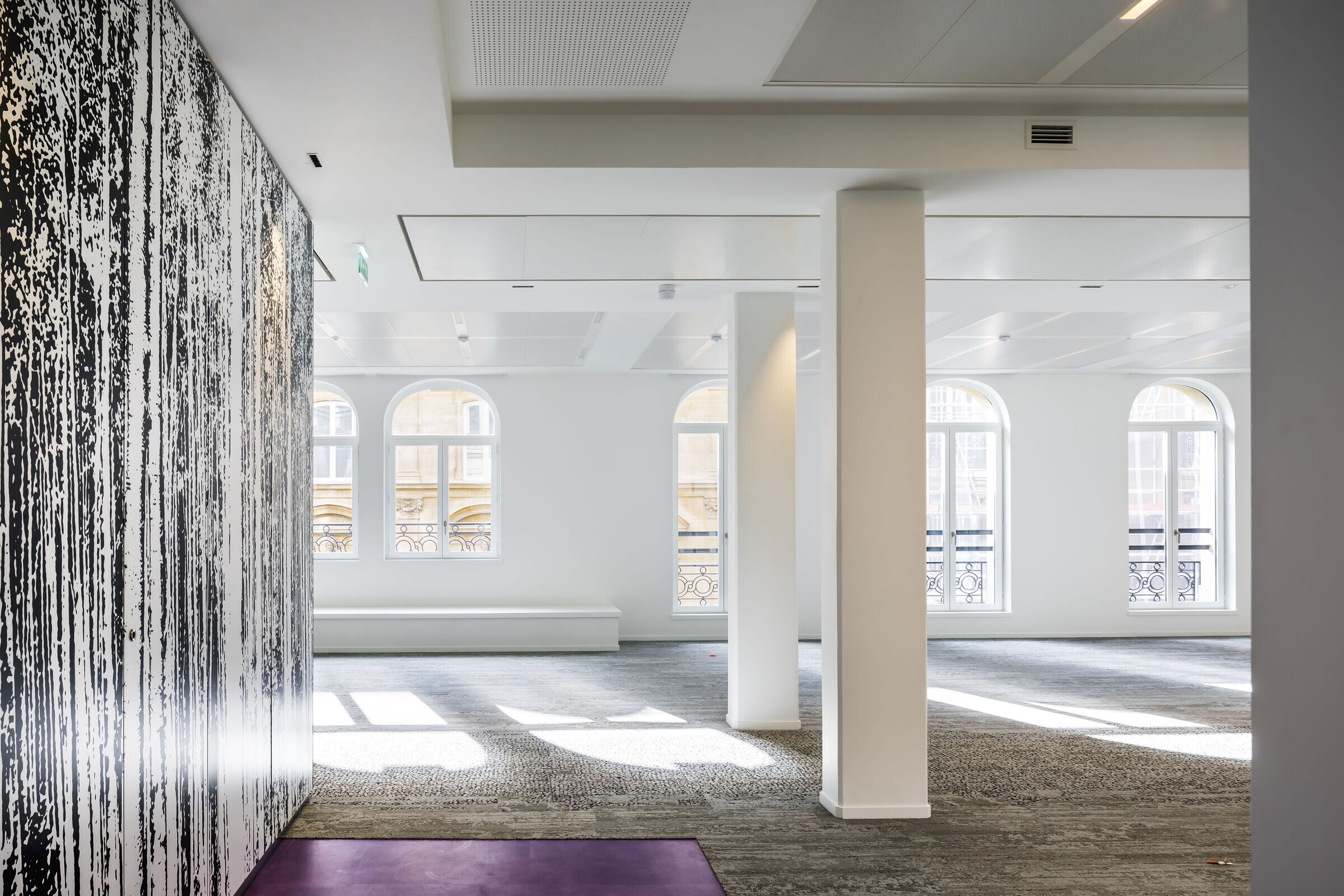 The garden is designed as a clearing, around which the circulation, relaxation and meeting spaces of each of the buildings are articulated. This place is filled with a particular and poetic atmosphere that is inspired by a landscape of undergrowth and that the sun rays come to flood on summer time.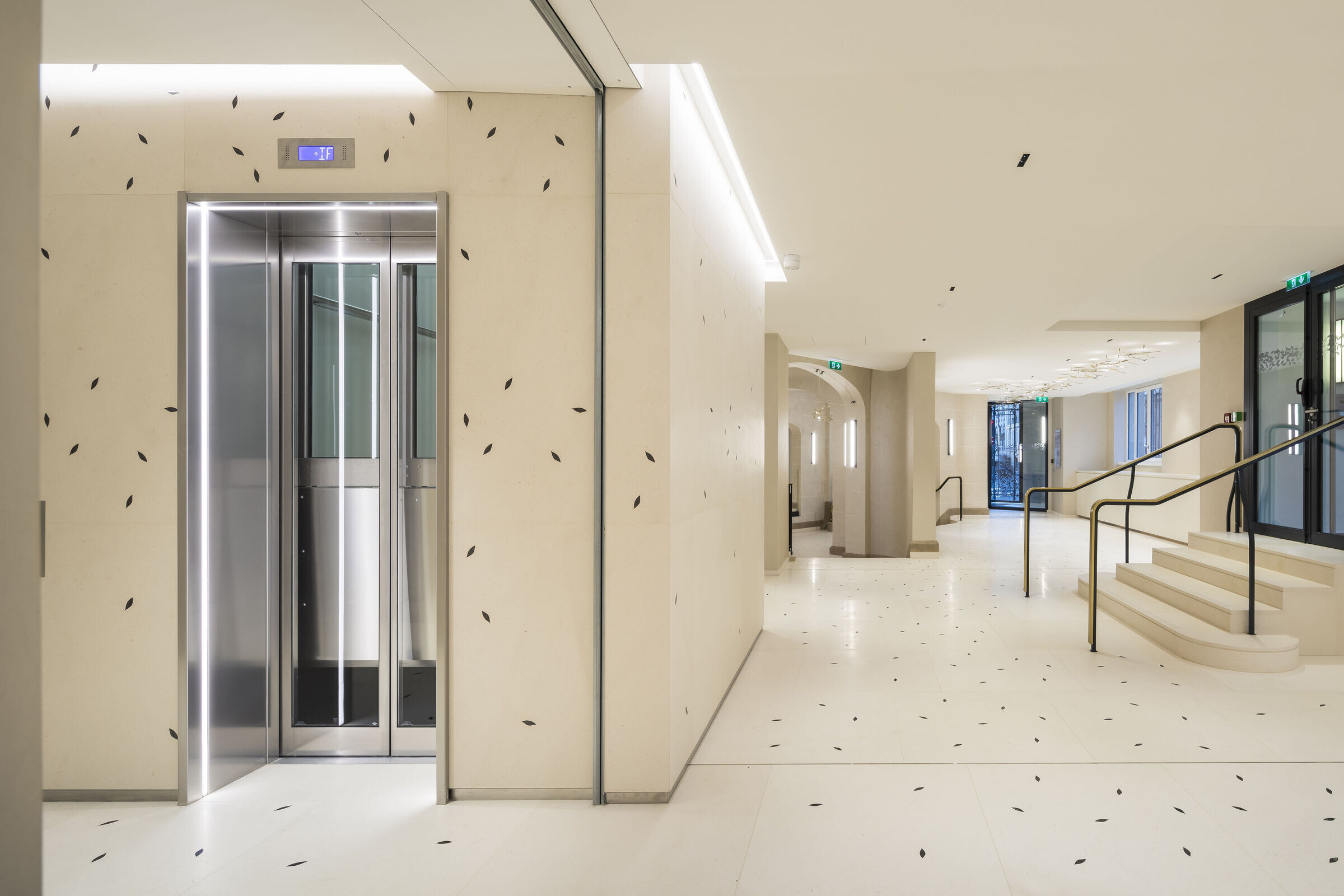 In response to the flat roofs of the two extensions, the roof of the Calais's Street building is partially demolished to create a rooftop offering a panoramic view on the Parisian roofs and the Sacré-Coeur, this suspended garden becomes a place of relaxation, meetings and exchanges, perched in the heights of the city.
Inside, the idea is to enhance the existing architectural elements. The main stone staircase open on the hall is preserved and sublimated, becoming a monumental part of the project open on the block's heart.