"The war is causing irreparable damage very quickly. Our task is to build Ukraine even faster because people want to return home now!" – ZIKZAK design and architecture studio.
ANALYSIS
Project tasks: Rapid construction of public facilities, such as kindergartens, school, clinic, and hospital for returnees.
Spatial planning solution: Several areas of spatial planning solutions with the ability to scale based on a modular system: a linear organization with development from the core and a block organization with development multiplication.
BASIC PRINCIPLES
- Modularity.
- Fast erection.
- Scalability.
- Availability of materials and solutions.
- Efficient logistics.
- Planning flexibility.
- Reuse.
- Socialization.
- Availability of education/health care.
- Comfort.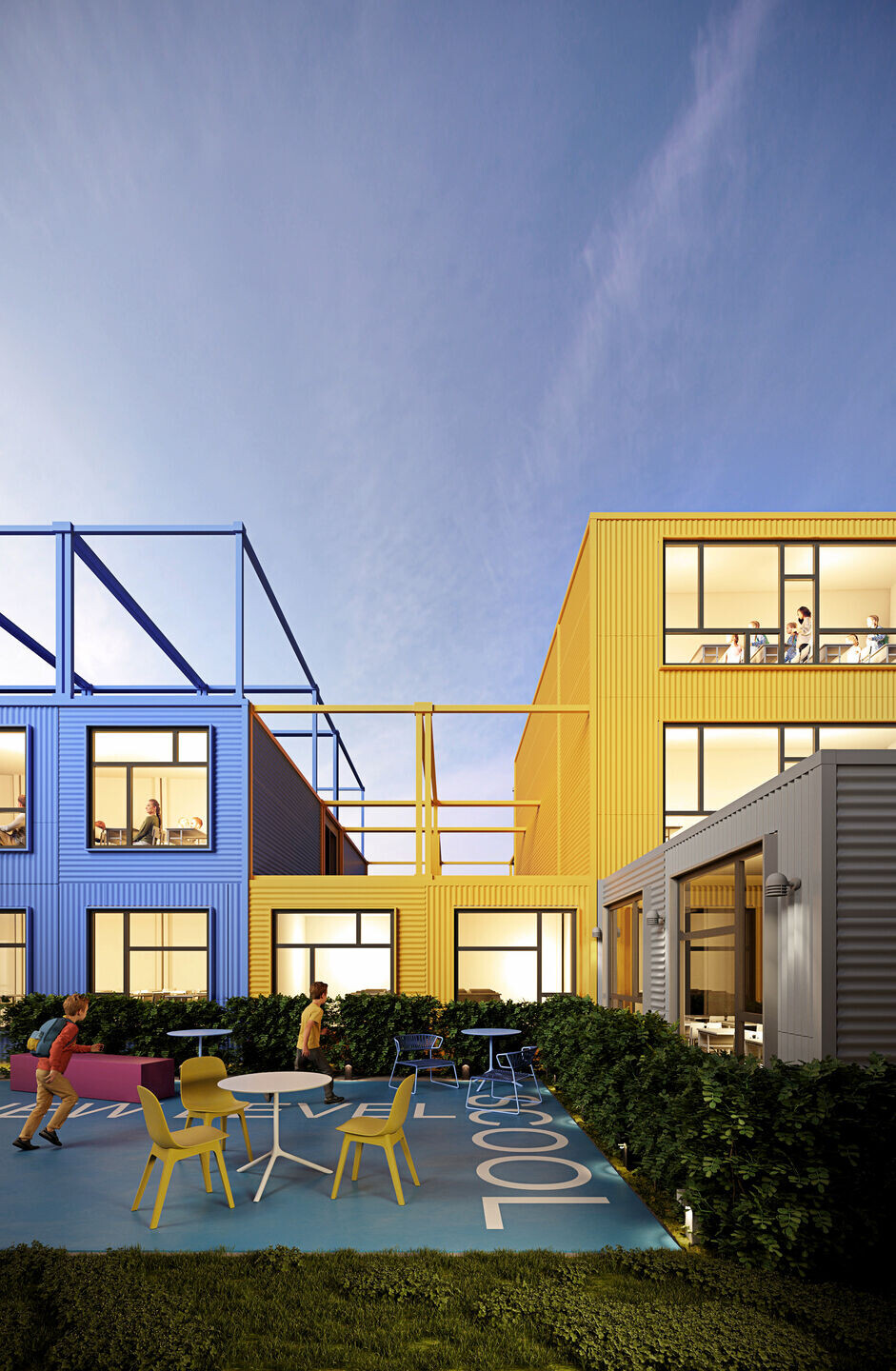 STRUCTURE FORMATION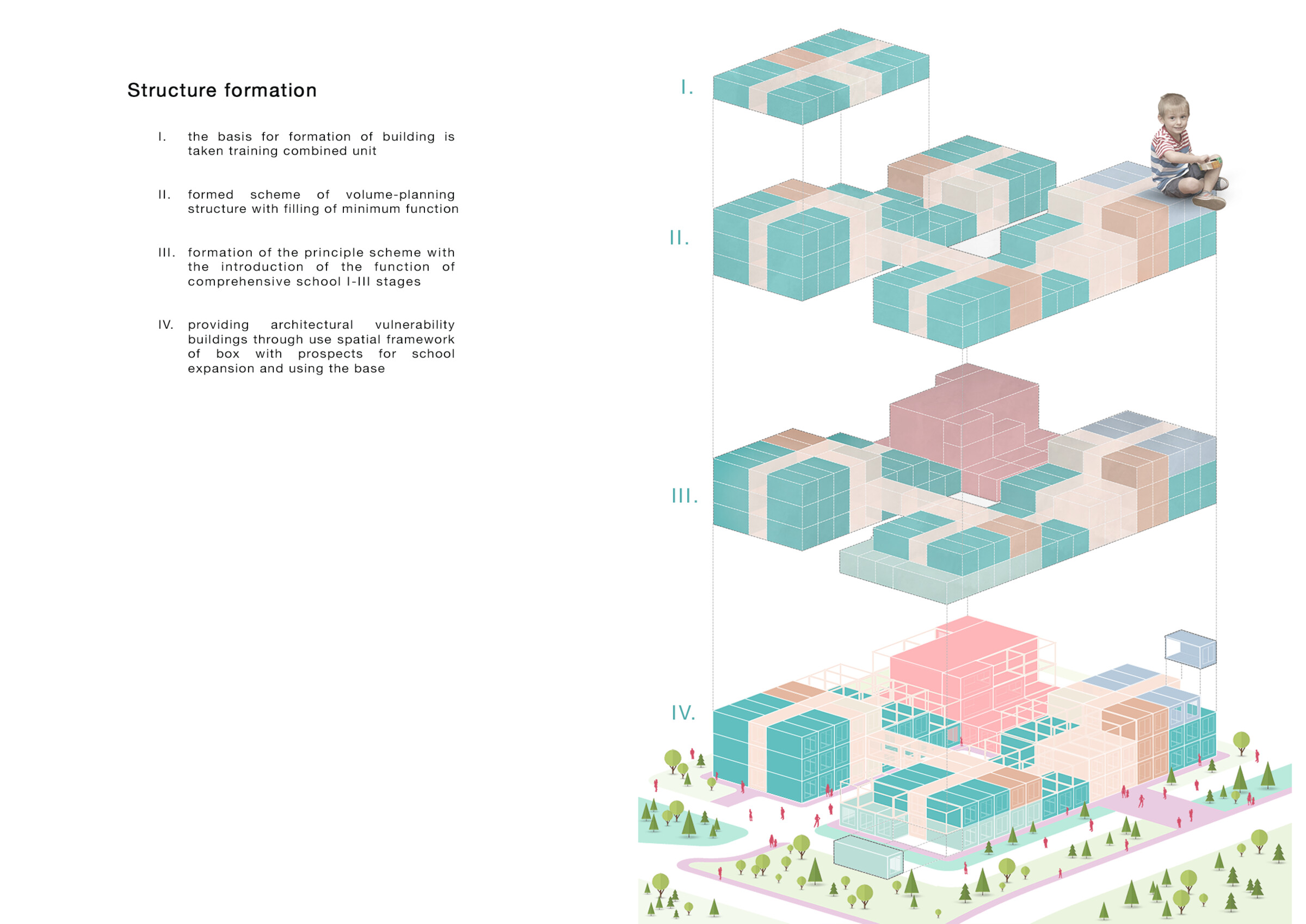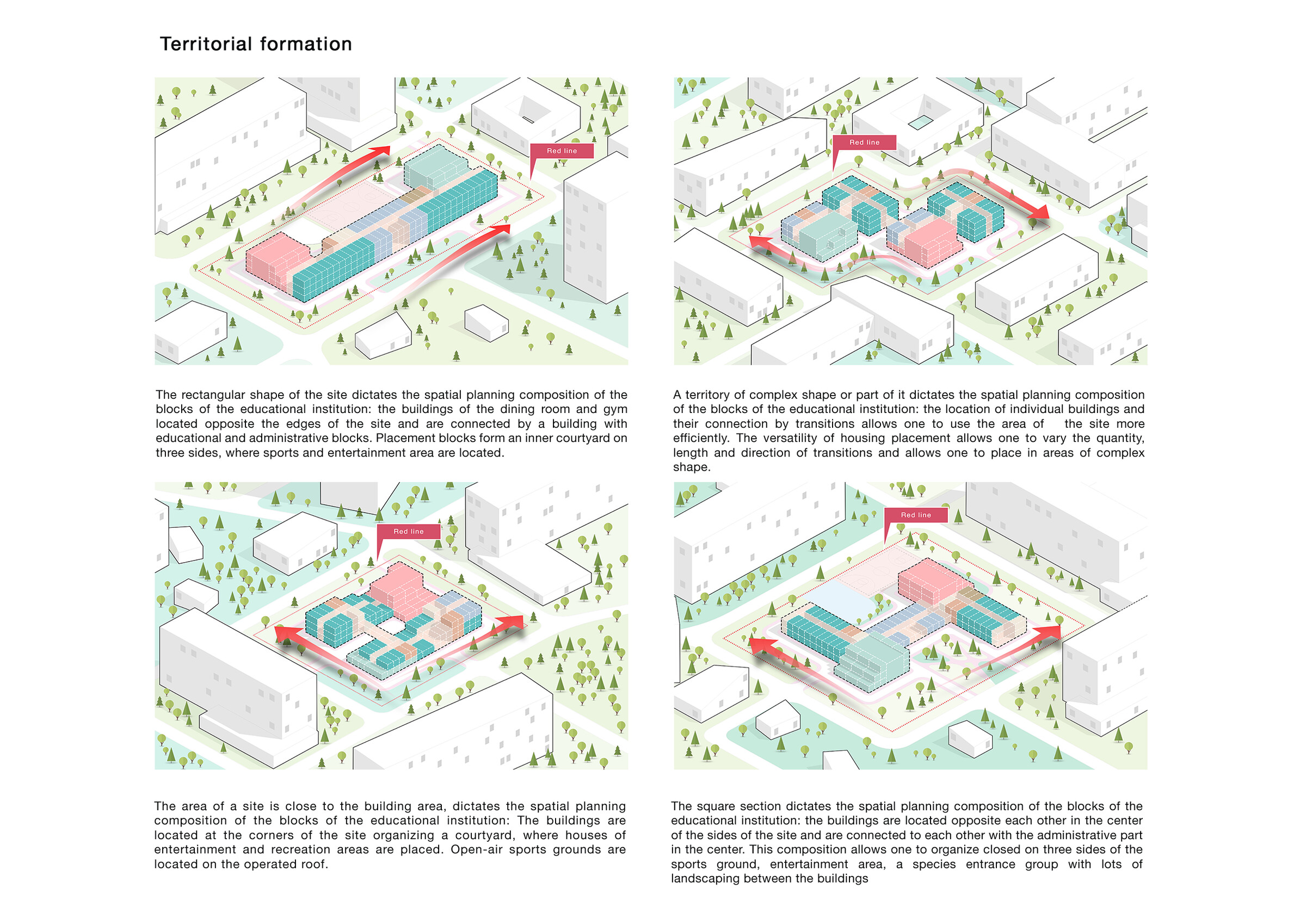 CONSTRUCTIVE SCHEMES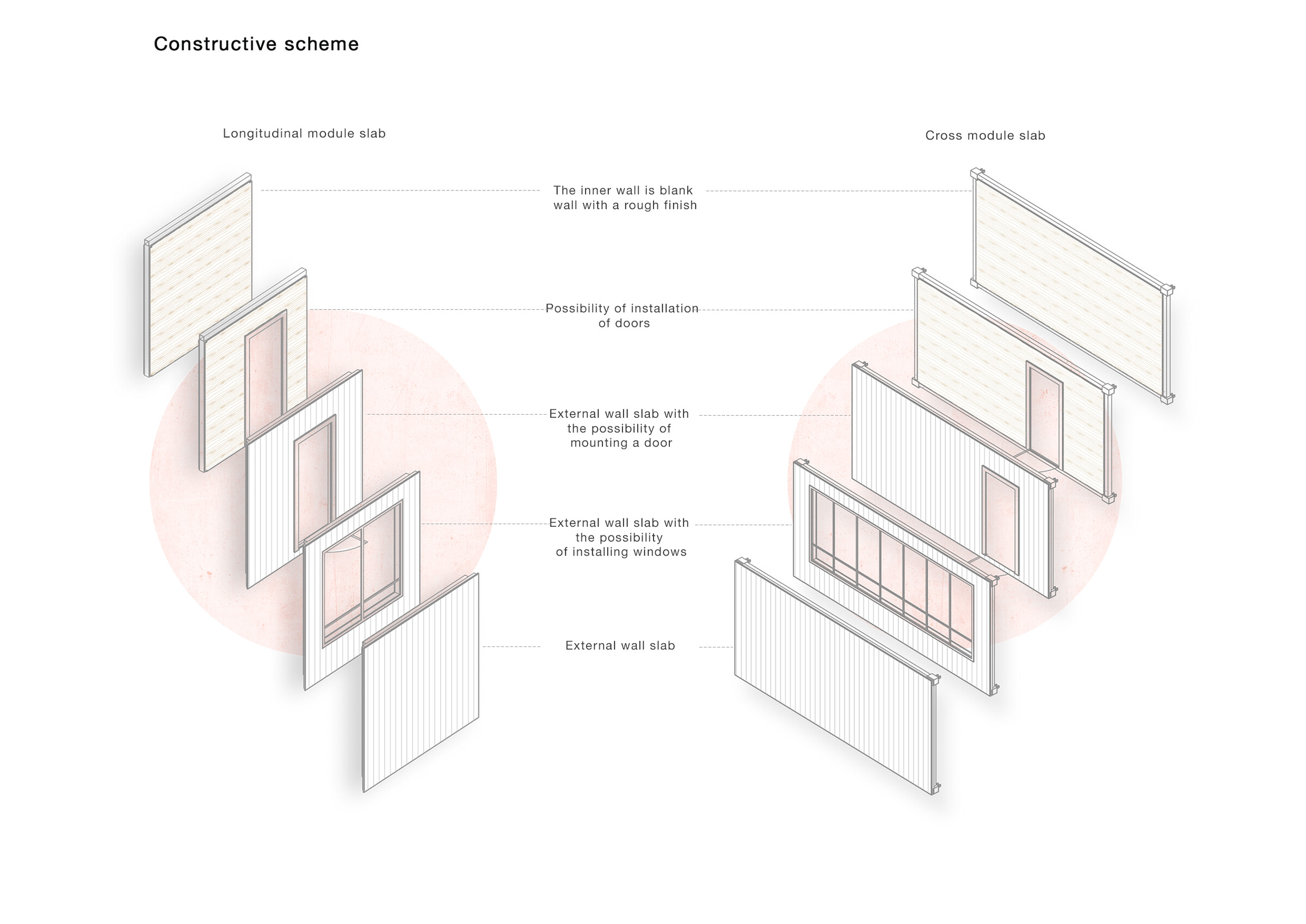 Description of technology
The modular block represents a collapsible design from a metalframework with filling. The box consists of floor slabs, ceiling tiles, and longitudinal and transverse wall slabs.
Plates are made of a metal framework and angular connecting elements, are filled with warming by mineral wool in an aluminum framework, and are sewn up by sheet materials. Vertical docking of boxes is possible up to three floors.
Before installation of designs, it is necessary to lay the columnar or pile foundation in points of knot connections of blocks.