Aura Office's latest project with Richards Buell Sutton is the complete redesign and build-out of 2 floors of their Vancouver, British Columbia's office. Richards Buell Sutton, the oldest law firm in British Columbia and one of the oldest in Canada, was ready to take the plunge and fully remodel its office space. An issue the company had with the old design was that it lacked the features to display the company's business evolution over time. To solve this obstacle, the designers took a modern and forward-thinking approach.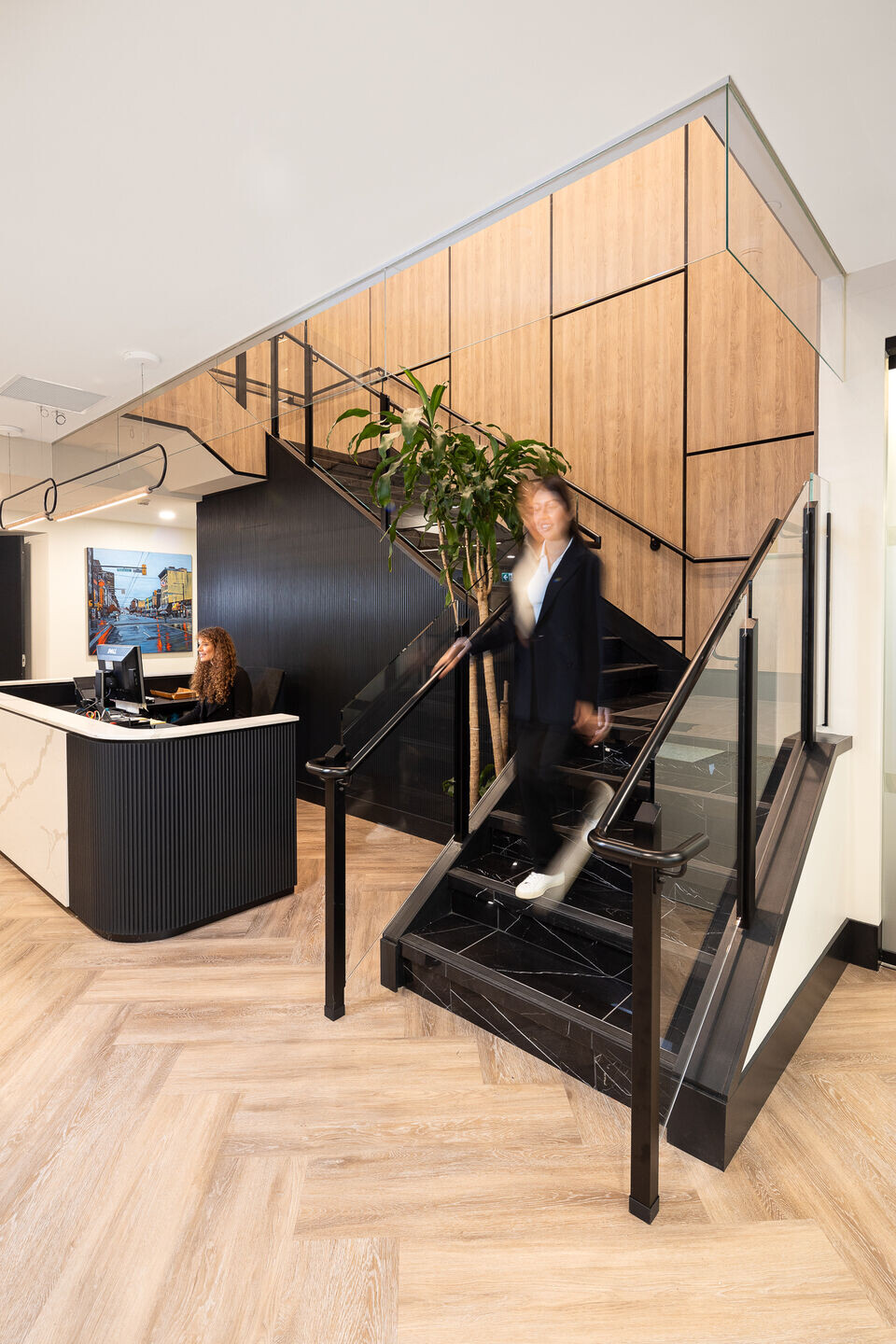 Moreover, one of the company's primary goals was to streamline its external office to modernize its internal brand, which would help them attract and retain top talent while also sharpening their competitive edge.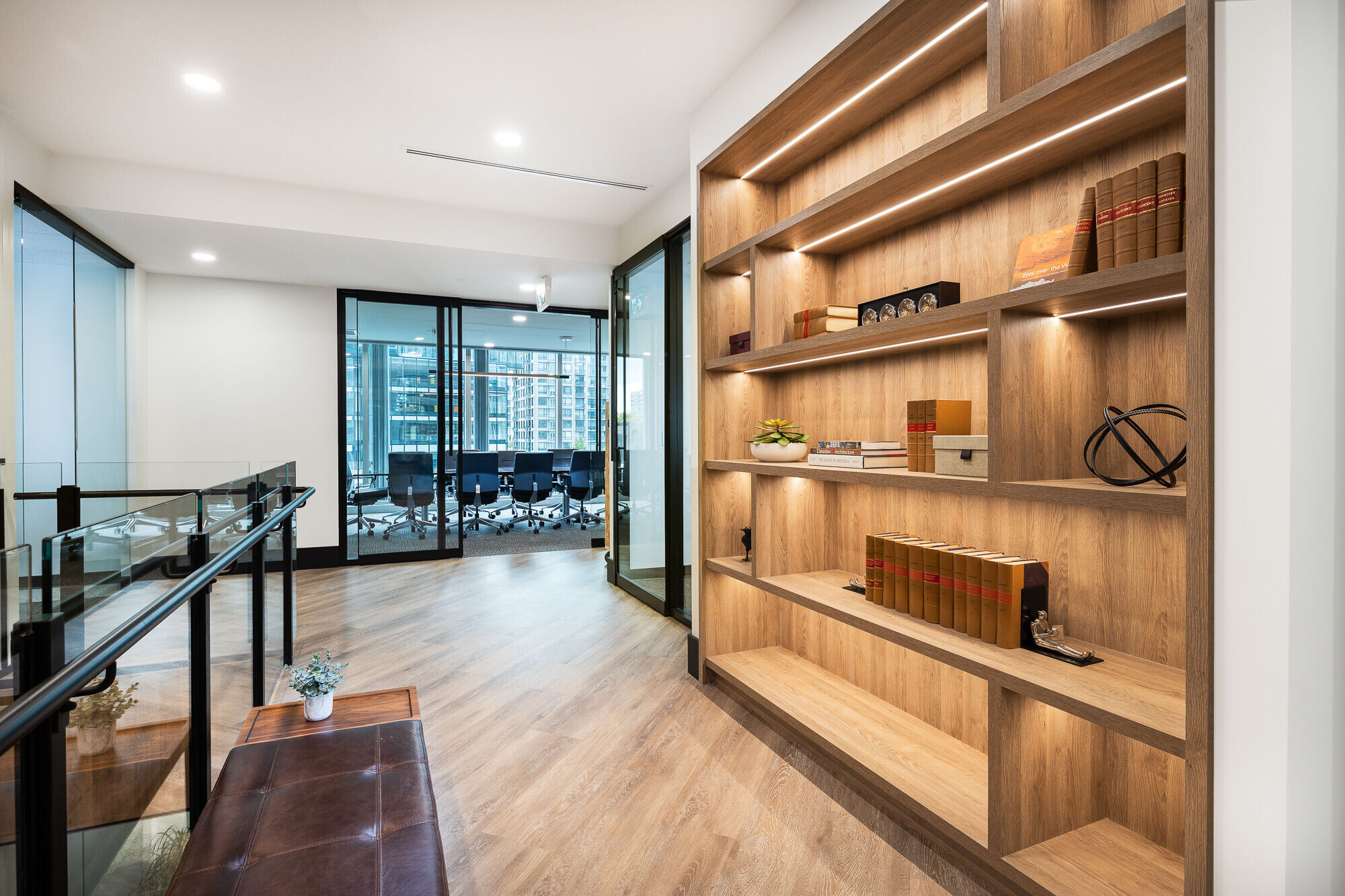 The new office is a deliberate departure from the company's previous, more traditional organizational structure. Richards Buell Suttons was able to make their space warm and welcoming with the help of AURA by adding wood flooring and a fireplace area, while also displaying a high sense of quality in the details and finishes.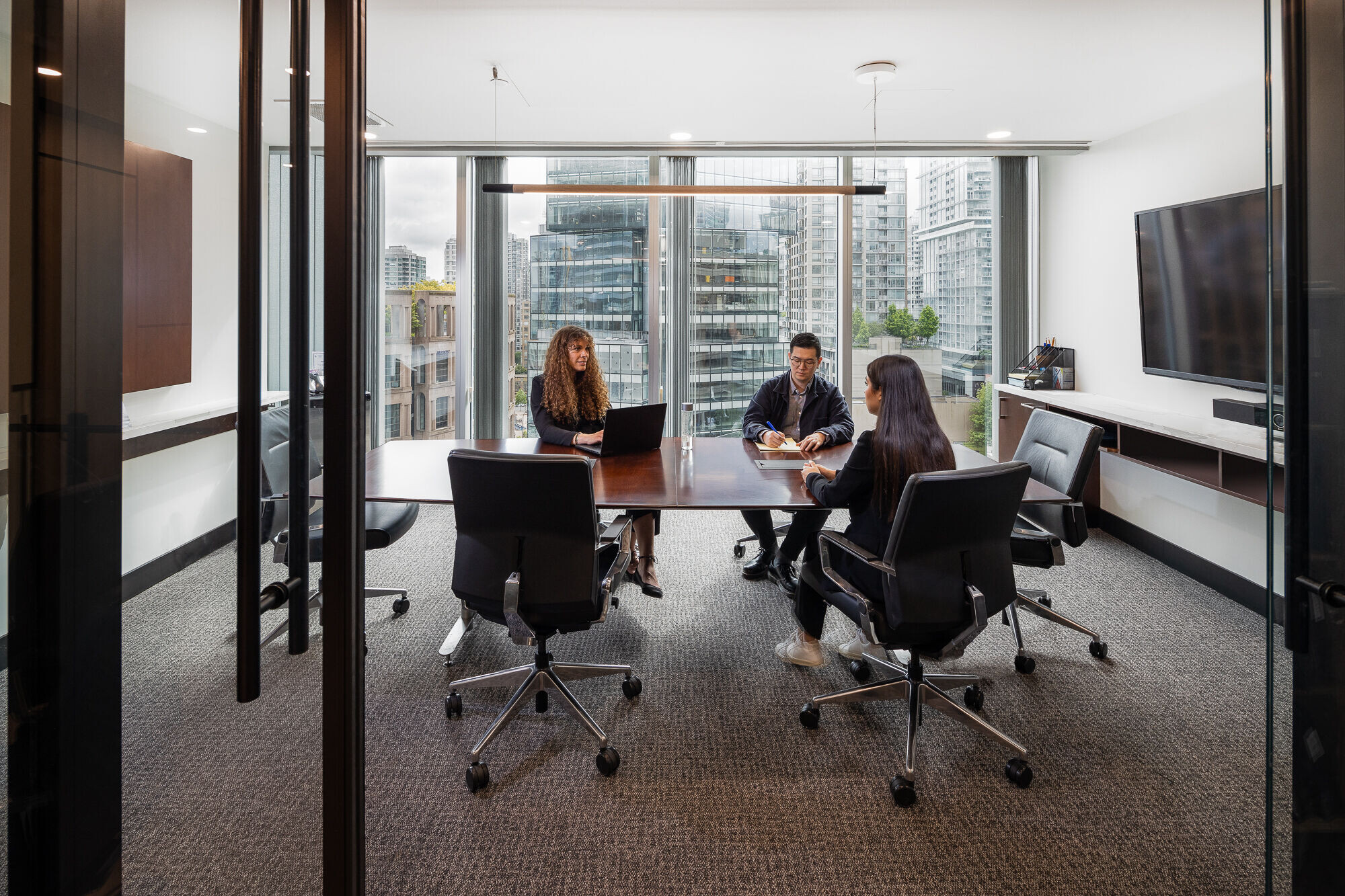 The reception area has been remodeled to be more inviting and pleasant while remaining sophisticated, with a curved design and a marble feature. To emphasize the company's long history, timeless elements like wood, glass, and stone were chosen. Empty spaces were converted into more offices and workstations ensuring that every employee had their own dedicated space. Overall, this project is the perfect example of what can happen when deep roots and tradition meets modern elegance.
Team:
Interior Design: Aura Office
Photo credits: Russell Dalby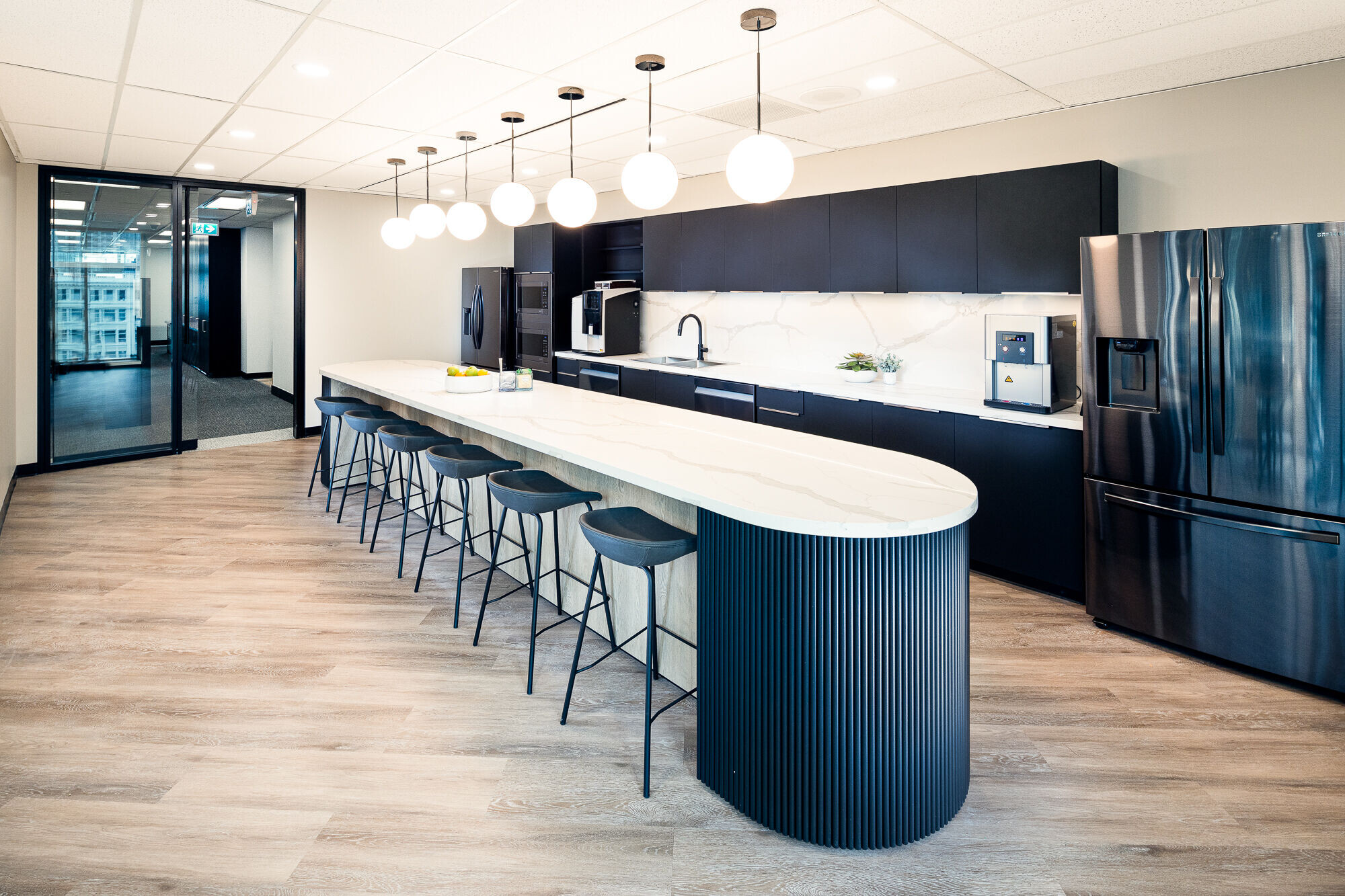 Materials Used:
Flooring: Black porcelain Tile, Porcelain, C&S Tile
Vinyl Wood Planks, Vinyl, Interface
Carpet Tile, Carpet, Interface
Wall Paint: Winter White 2140-70, Eggshell paint, Benjamin Moore
Ceiling Paint: Winter White 2140-70, Flat paint, Benjamin Moore
Reception Lighting: Horizontal link pendant, Hollis and Morris
Lunchroom Lighting: Bola Sphere 10" pendant, Pablo
Fireplace & reception Marble detail, Marble, ECL Stonework
Reception counter and café counter: Cloudburst Concrete, Stone Tile, Caesar Stone Canada
Kitchen and staff room details: Calcatta Nuvo, Stone Tile, Caesar Stone Canada
Millwork: Plastic Laminate, Wilsonart
Details on reception desk and lunchroom island: Tambour Panel White oak painted black, Precisionwerkz