This is a plan of the interior in the brand of apparel shop located in one department store. This parcel area is about 60㎡. It has the characteristic that is an elongated form along the common aisle. Therefore, we mainly considered how to be seen such as the elongated parcel area from the common aisle.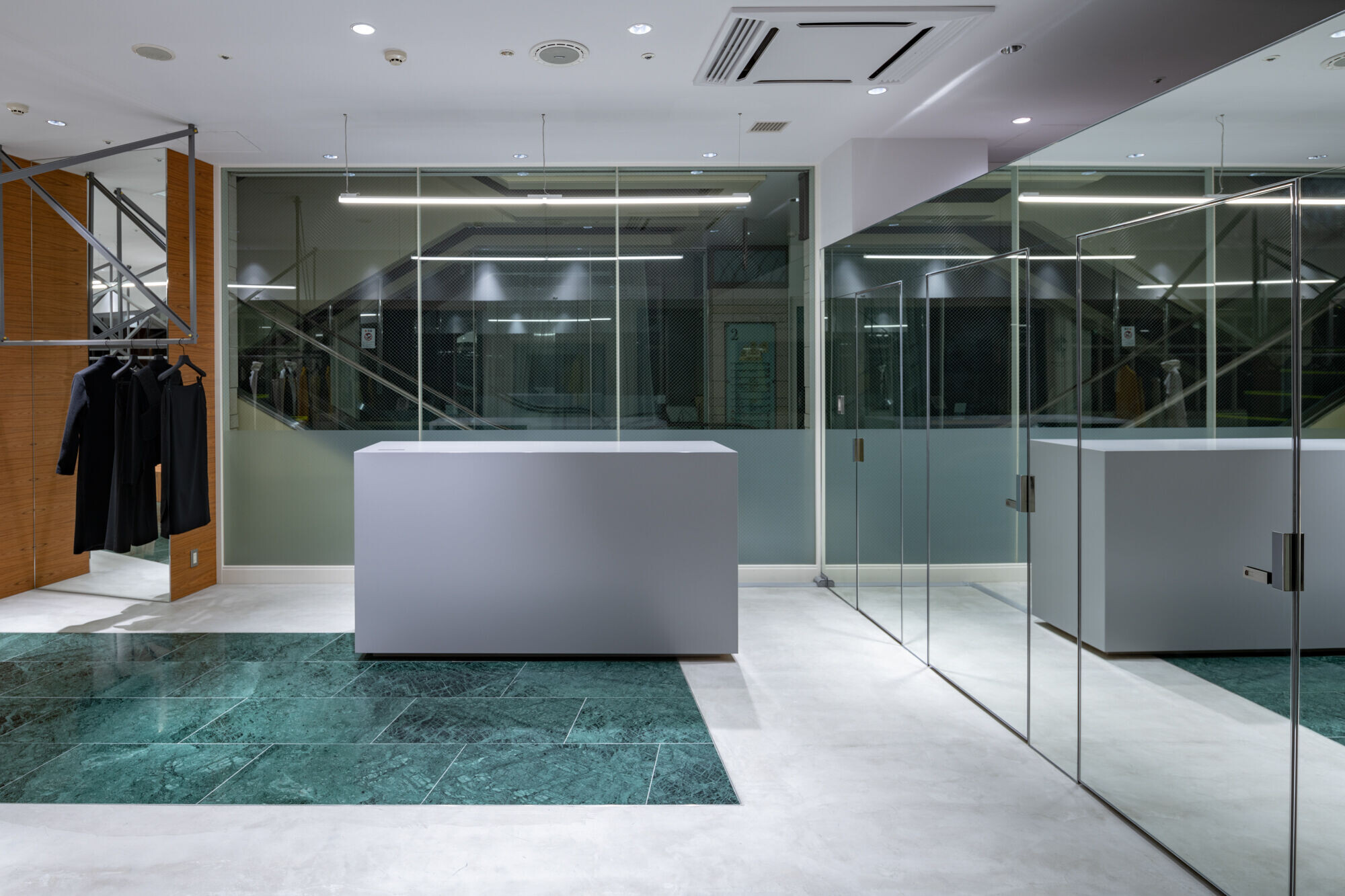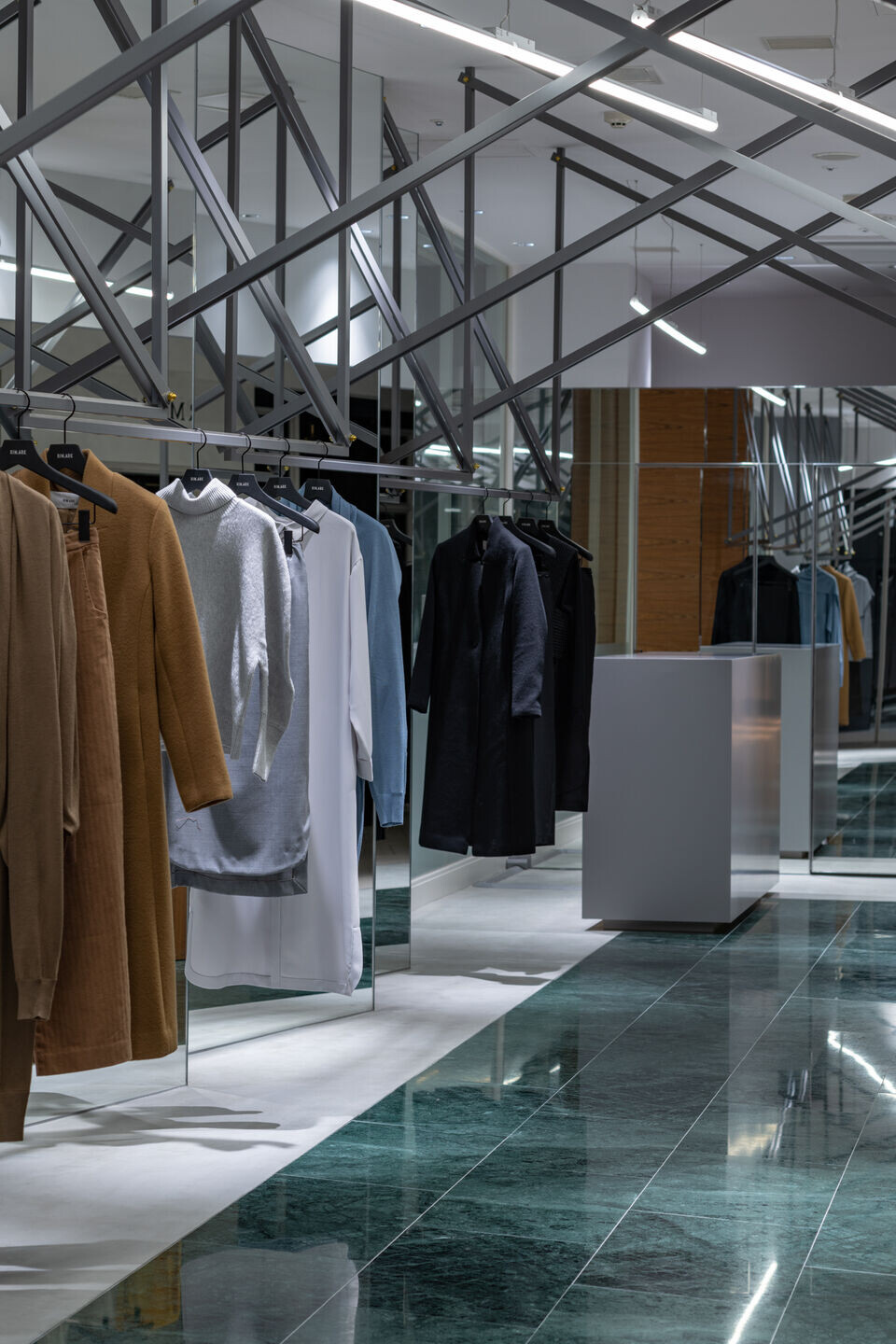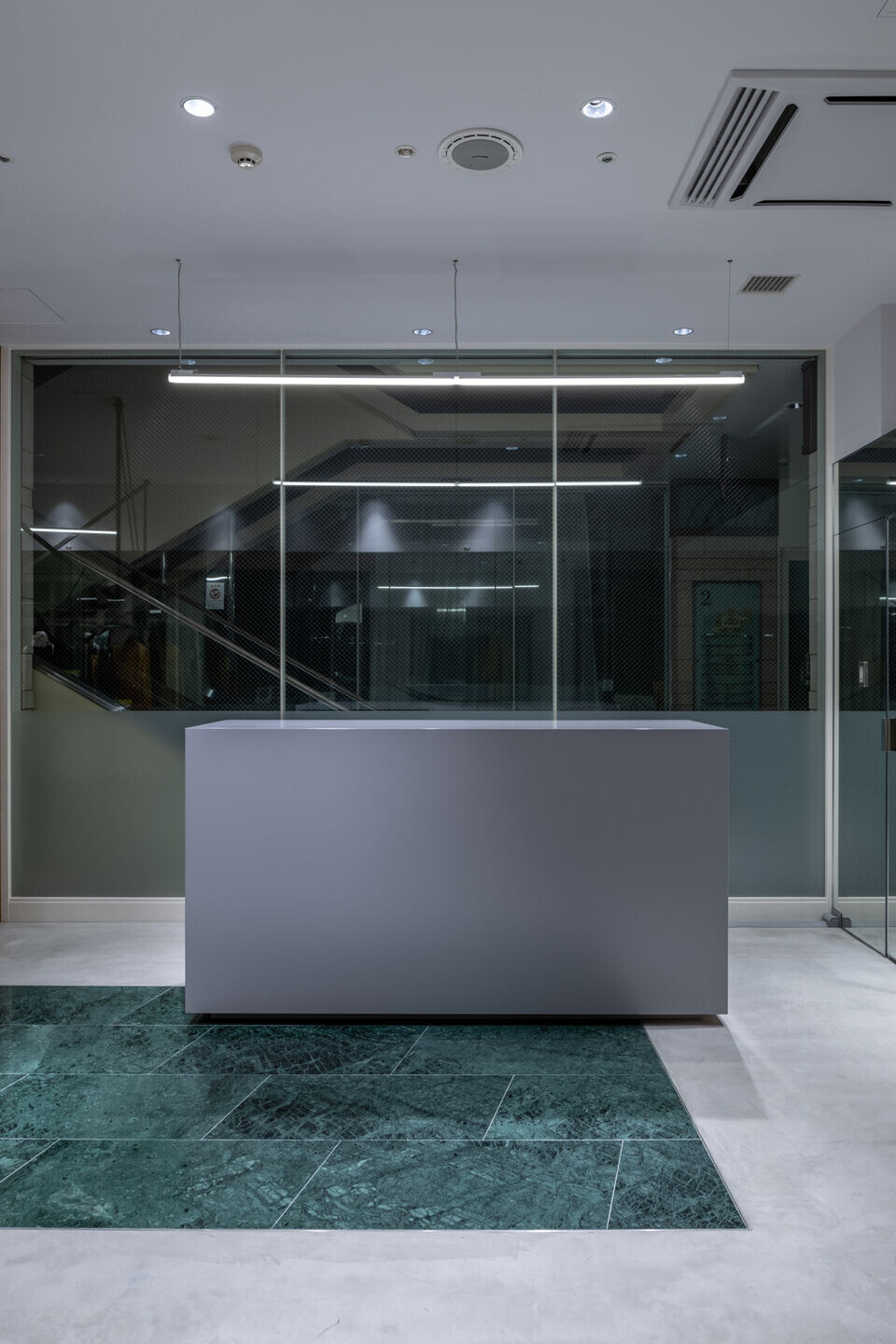 If we arrange clothes rack with parallel to aisle when steel hanger for clothes is hanging clothes, it cant show only one side.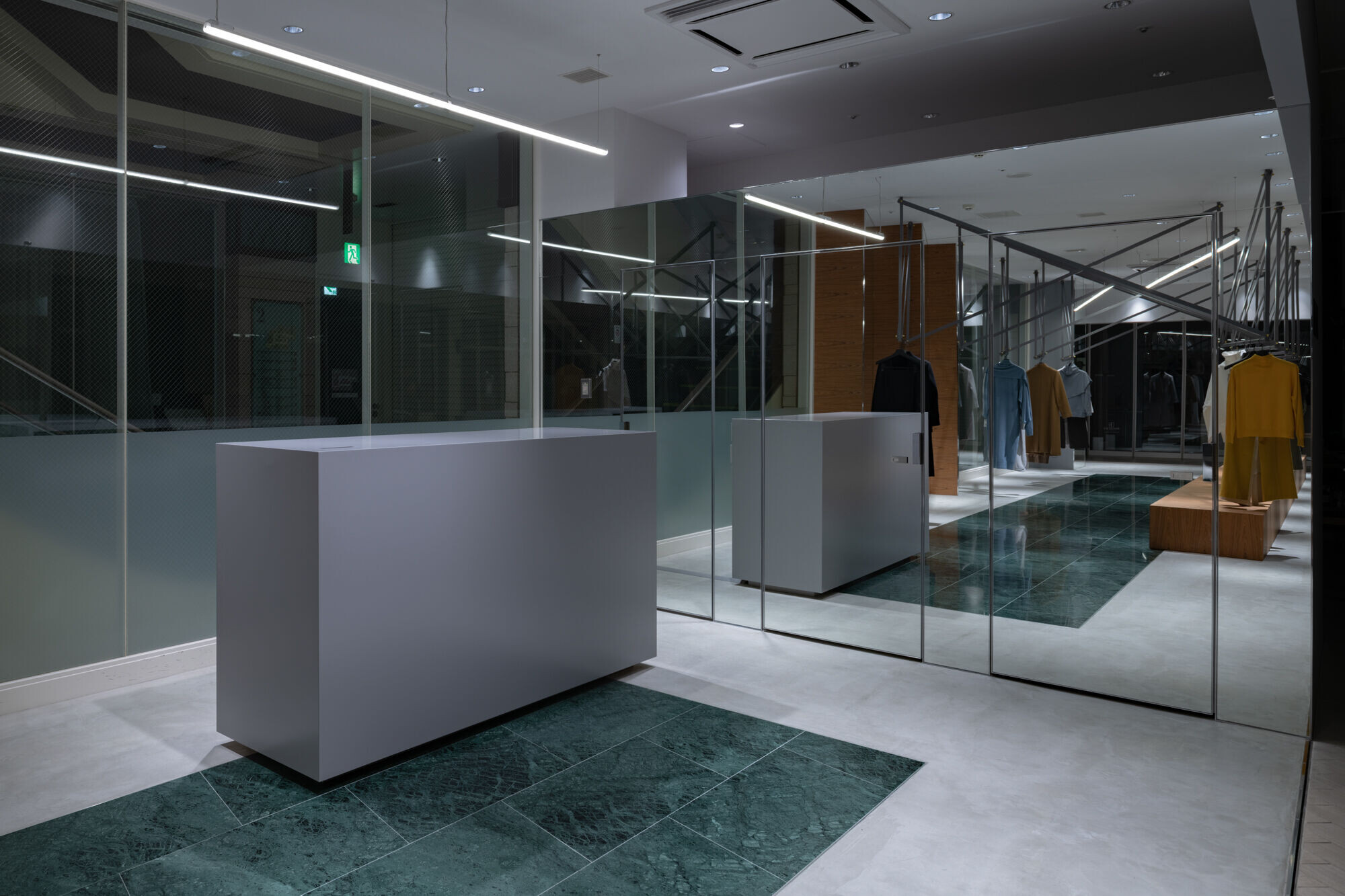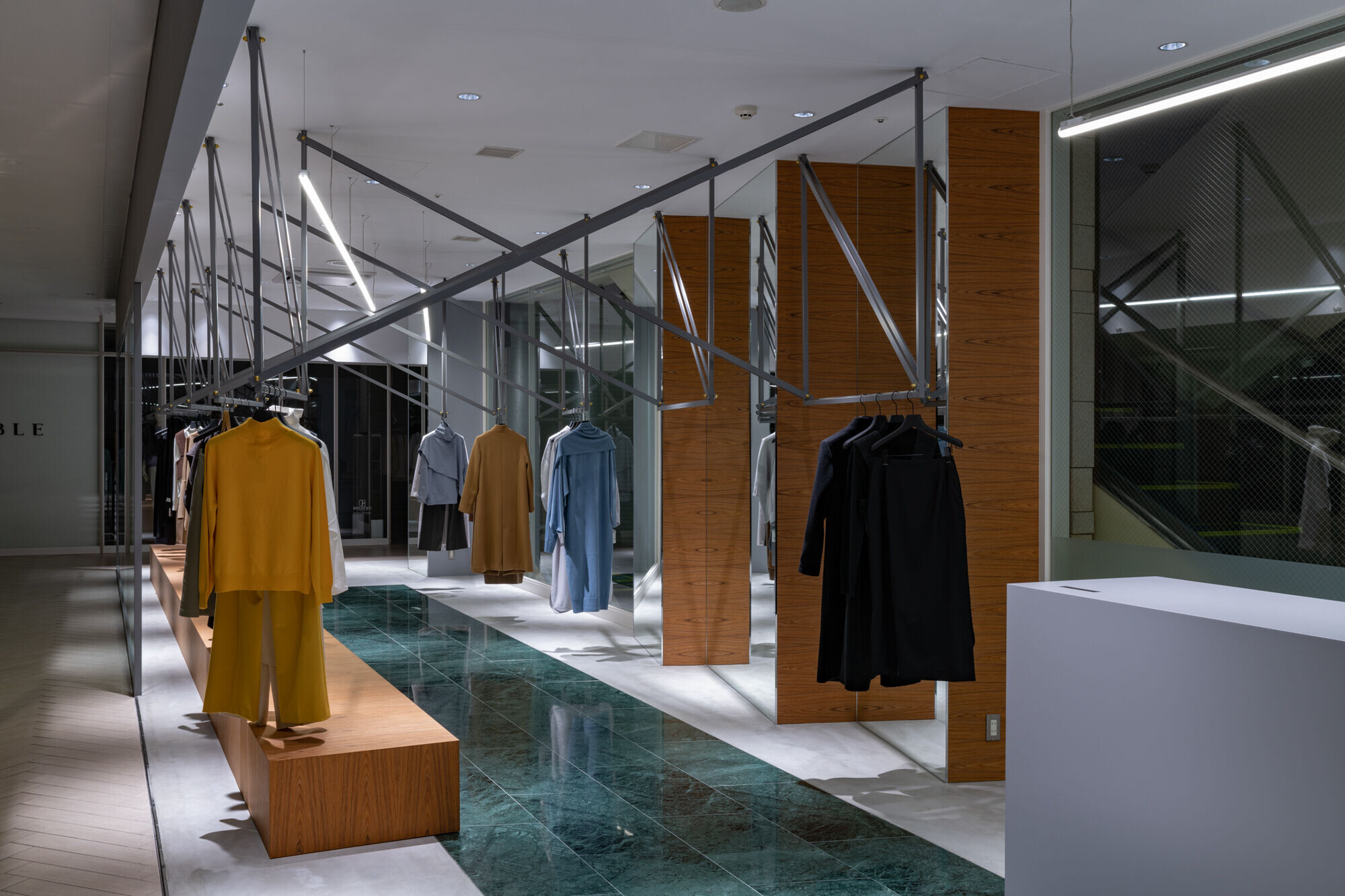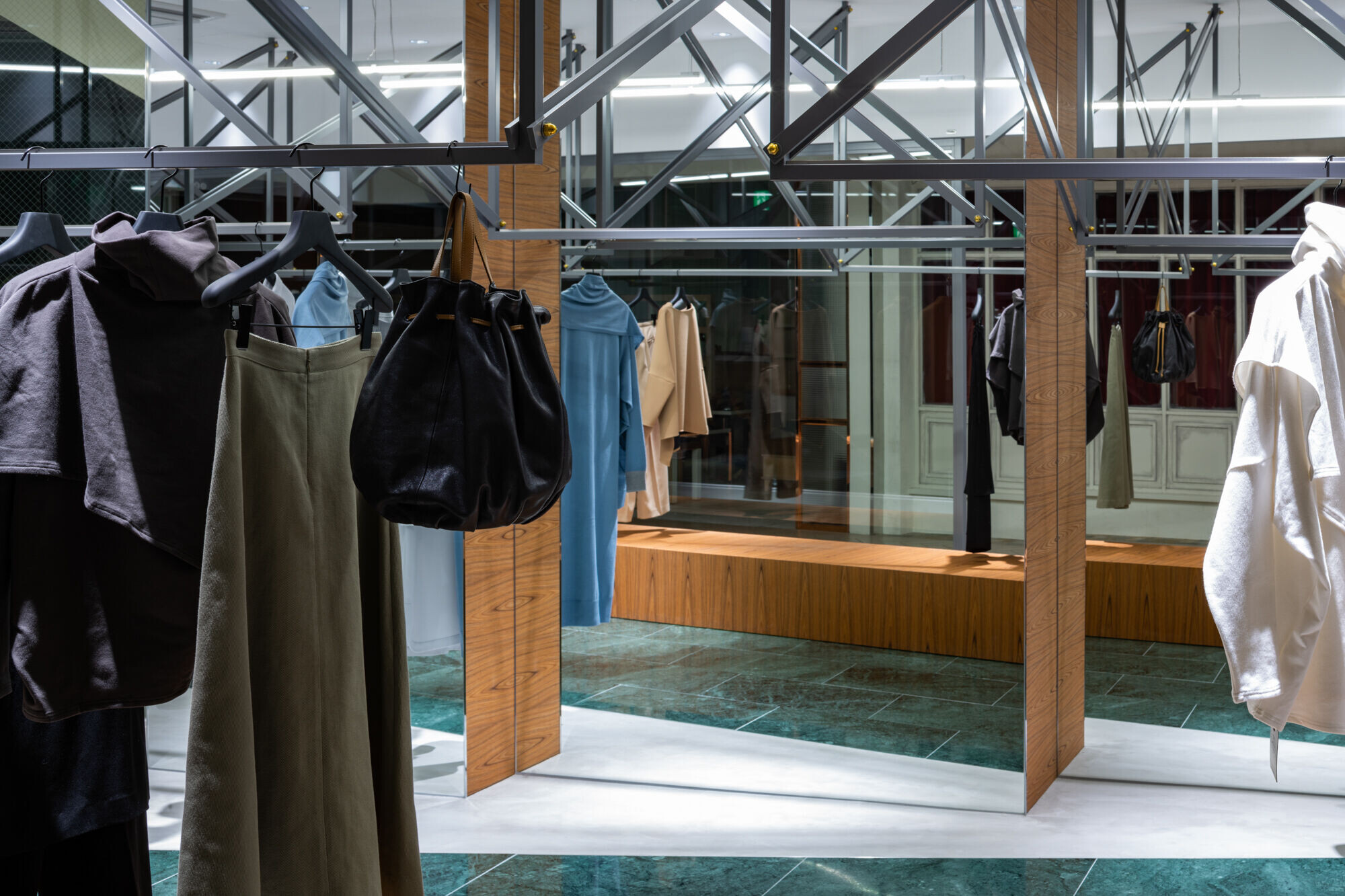 We planed to place a steel hanger with various angles for people can see clothes on the front side to avoid such a featureless plan in this wide and slender frontage.
This Shop parcel area is really simple square form. However, by introducing a different angle rule to the clothes rack, we hoped to solve the problem of how to show the clothes, and it provides people who path the corridor a various scape.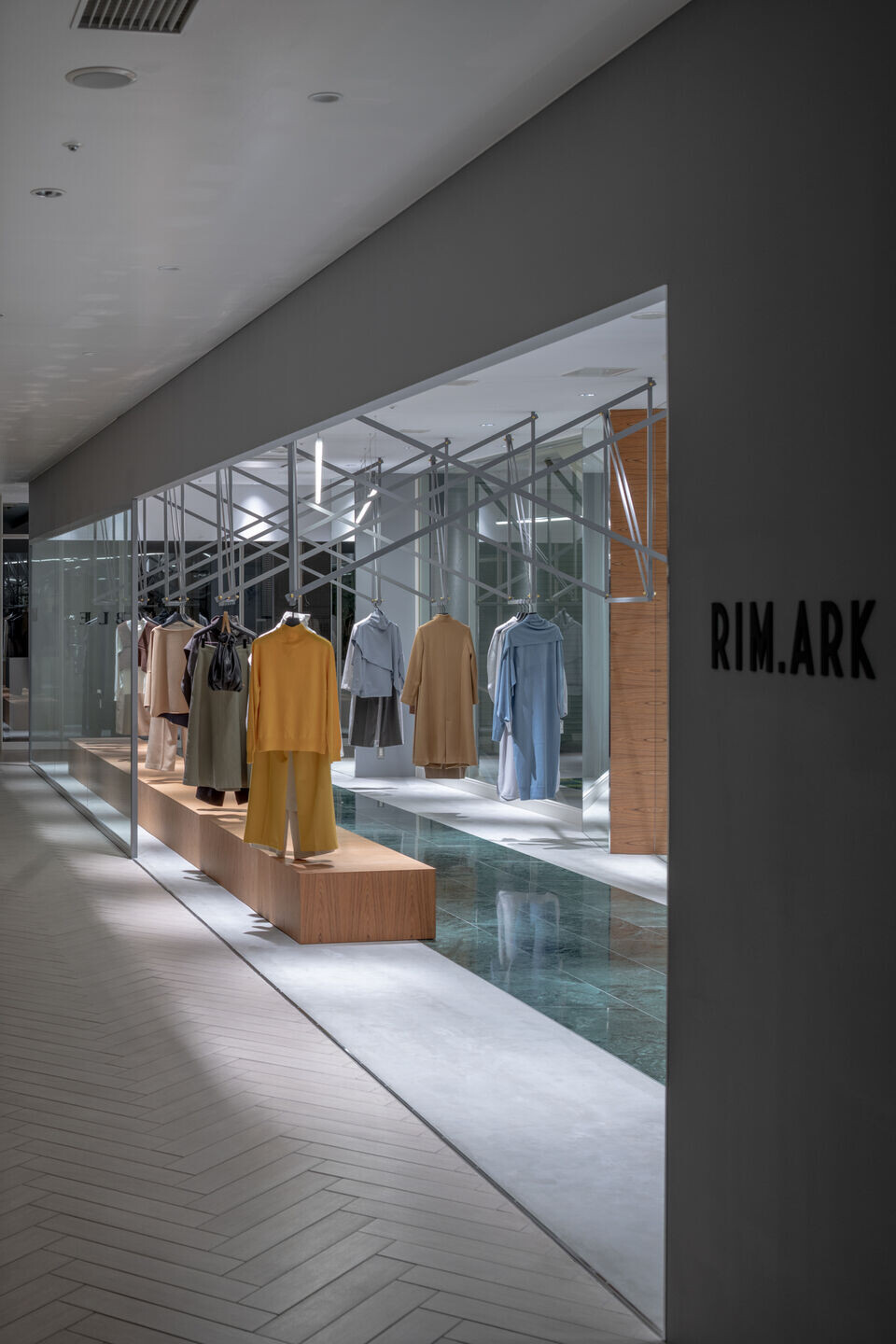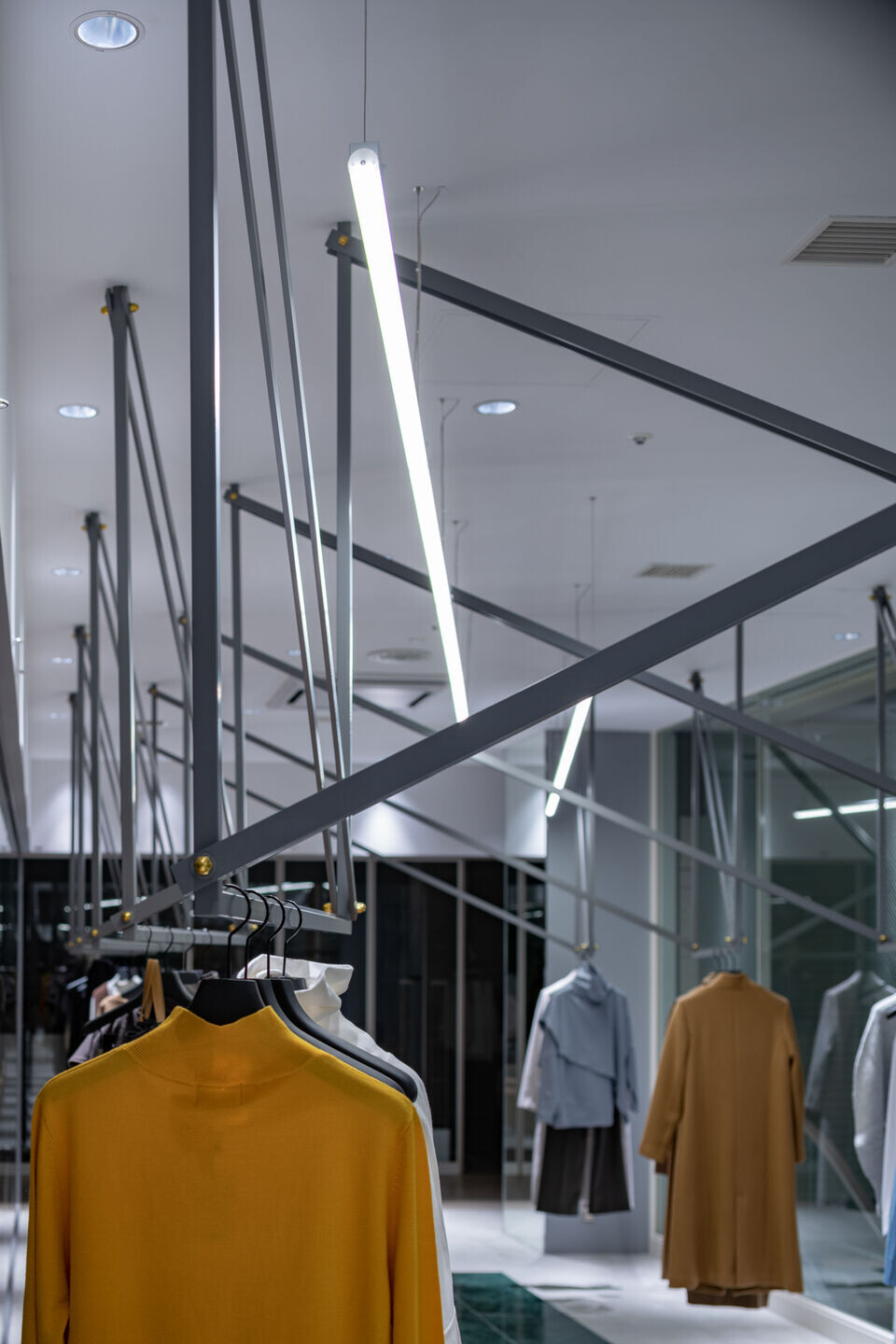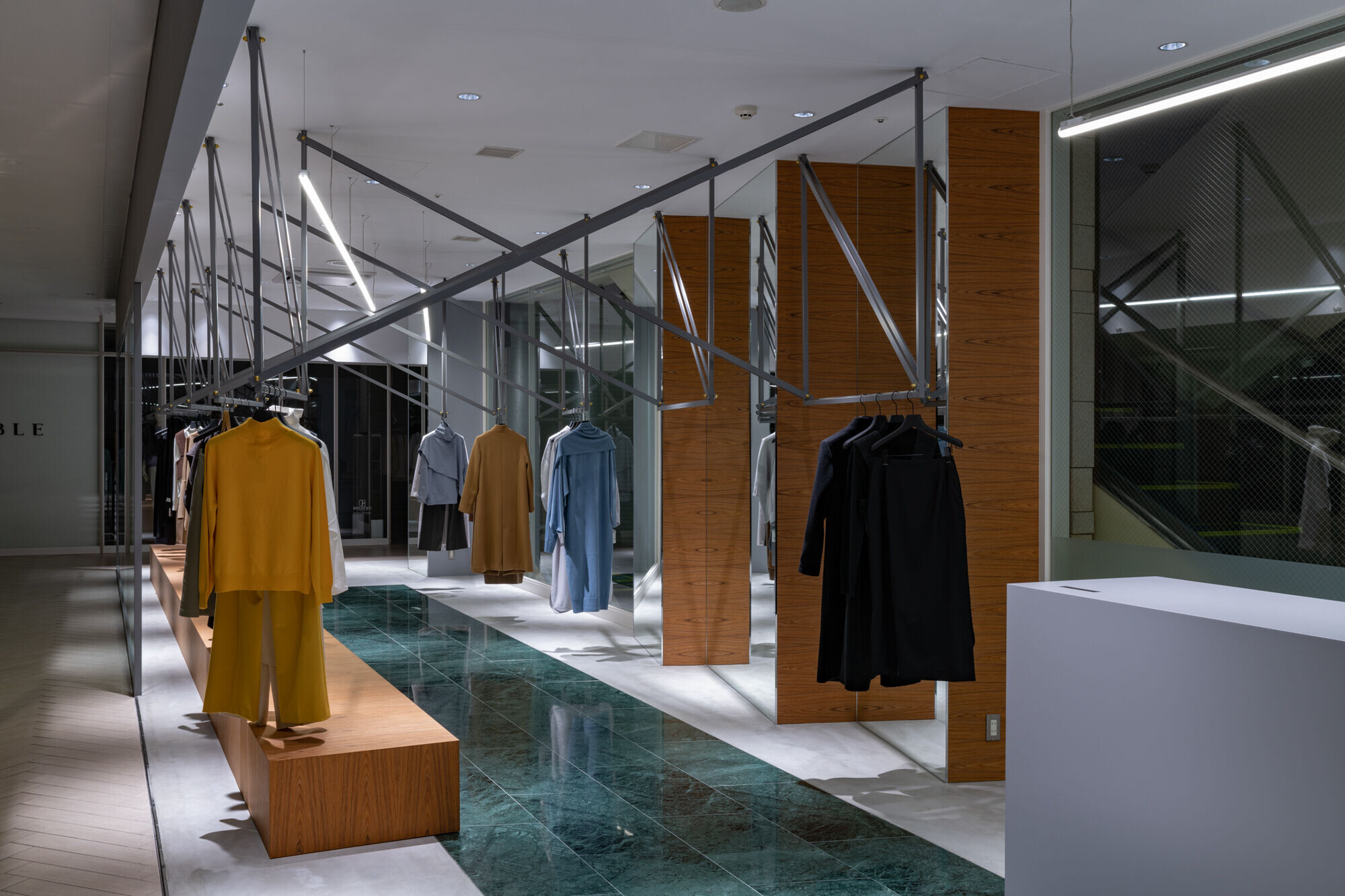 We aimed to create a store with a simple and complex look, where truss-like hanging racks, which were born from the how to show clothes, would create to make the scenery people see vibrant and rhythmic passing through the aisle.