This is a plan for the interior of an apparel brand located in a section of a department store. Theparcel area is about 40㎡, the surrounding store and common areas design were full of miscellaneous atmosphere. However, this brand is mainly a women's brand with a sophisticated, simple and minimalist image.Therefore, we designed it to be a characteristic store facade while in mind such miscellaneous surrounding scenery. Specifically, We adopted a cingulate-shaped mirror-finished stainless steel panel by hung from the ceiling in the facade. With this configuration, the surrounding scenery is reflected in this mirror stainless. And this panel project this scene while being cut into small pieces.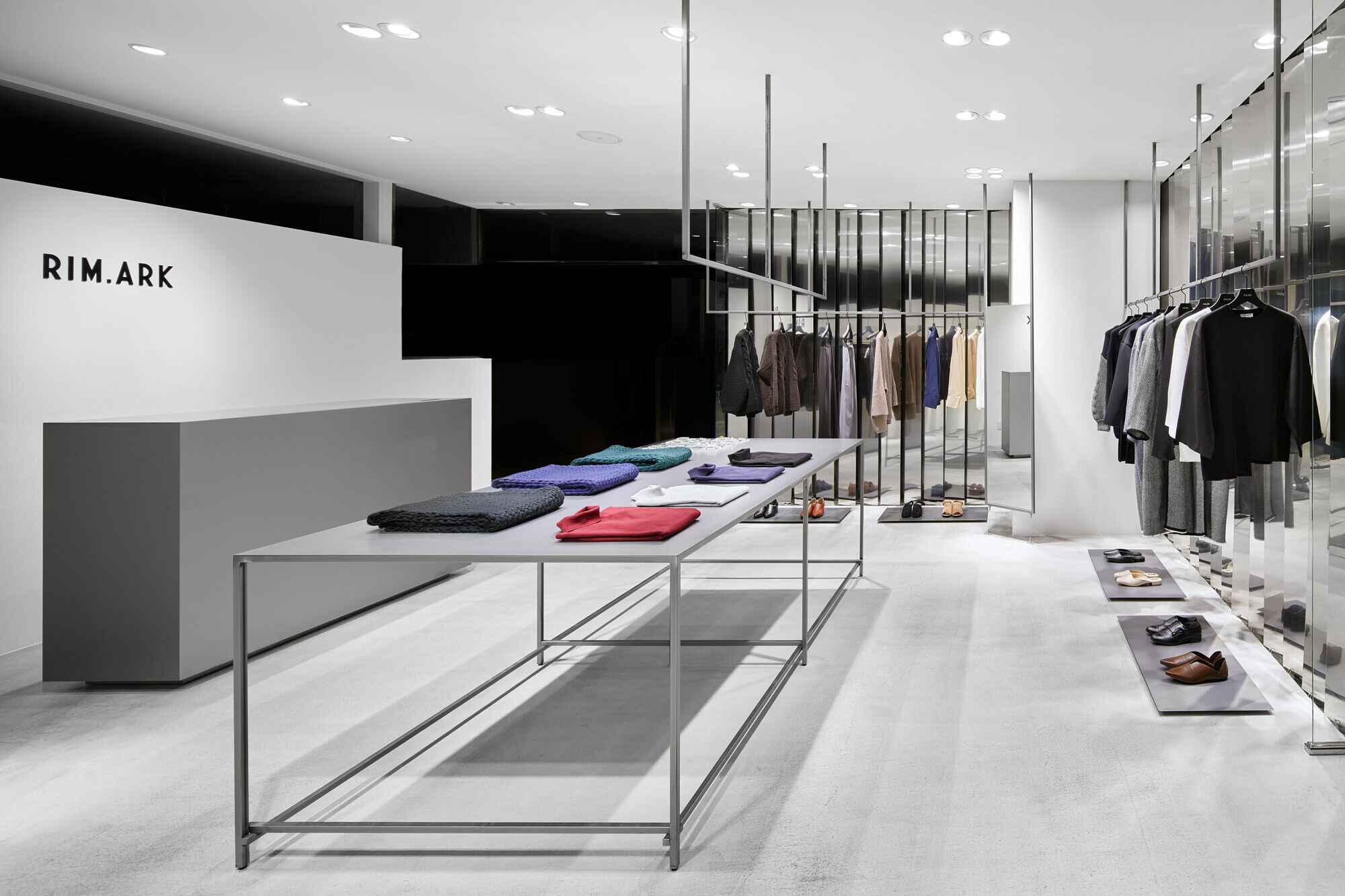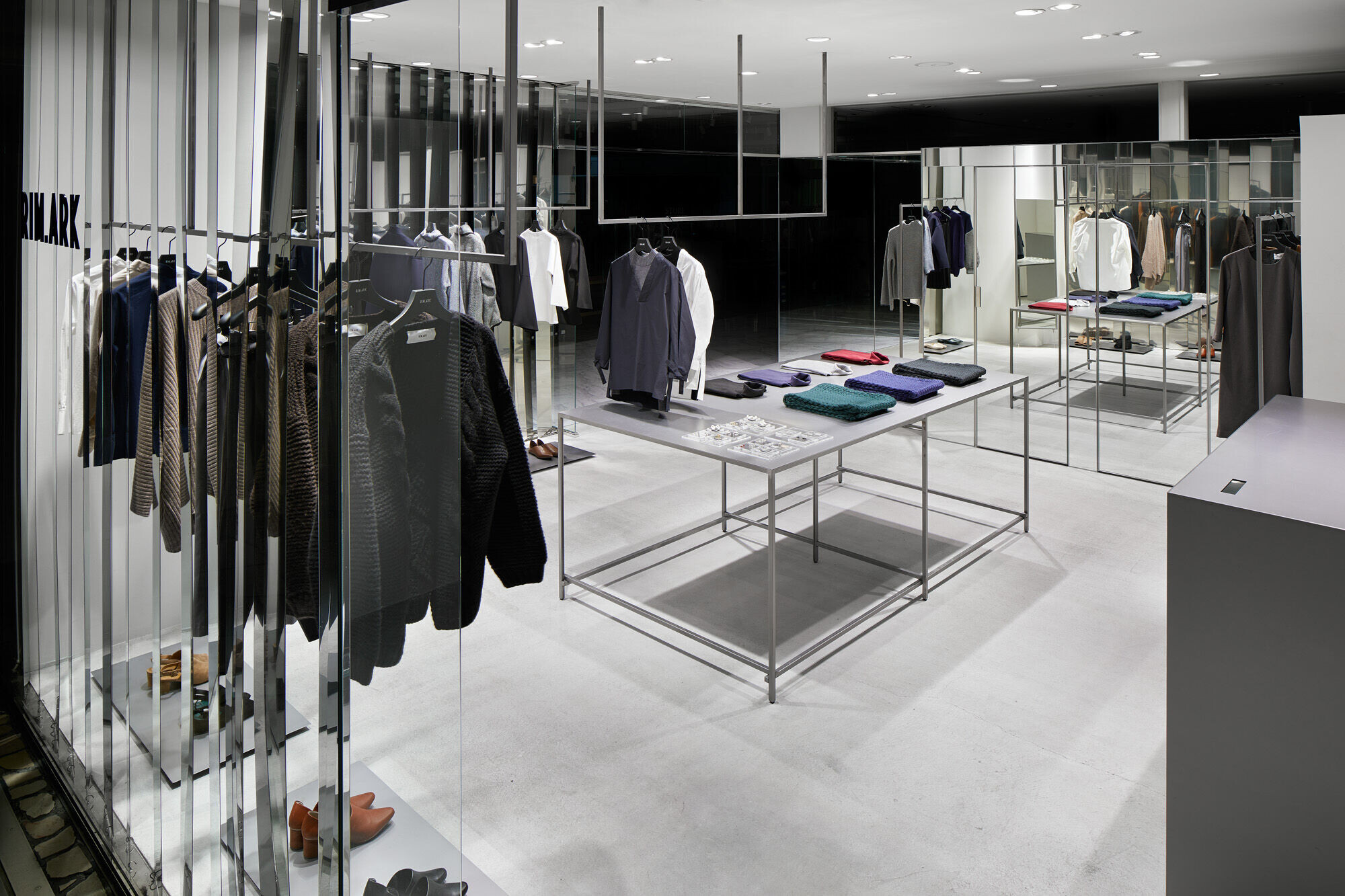 Also, since the stainless steel panel is only hung by wire from ceiling , the panel shakes with fluctuating slightly to project the scenery. It is a facade where the miscellaneous scenery is swaying.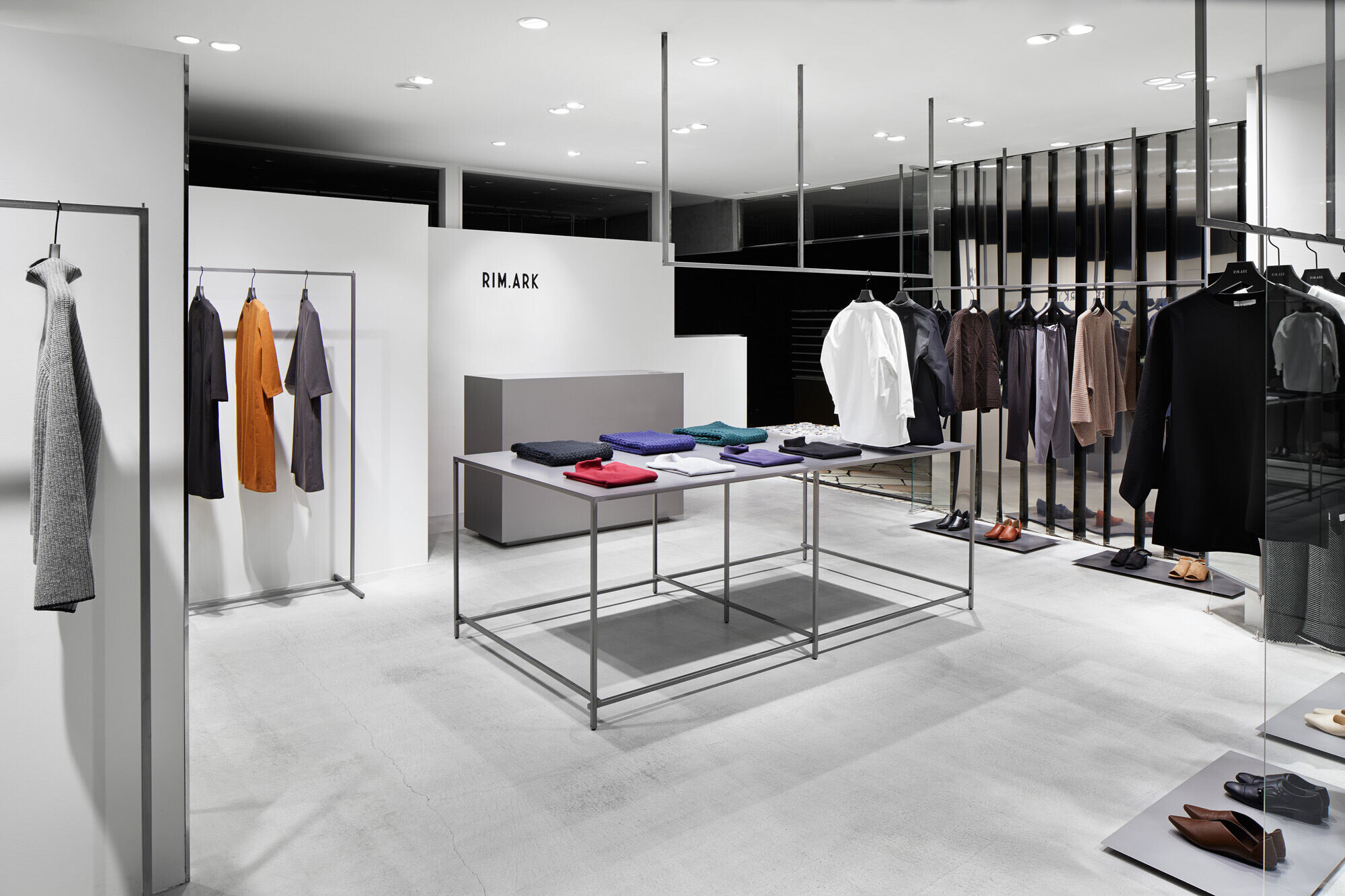 Not completely closing away from the negative surrounding scape, the facade captures the surrounding scape in that mirror system. It is adopted minimal but complicated store, and I designed it with the hope that it will be a store that can positively capture the miscellaneous surrounding scenery.