Last fall, I had the pleasure to go to the quiet town of Listowel to photograph a project by Studio JCI. This lovely retirement home is set in a residential area next to a large undeveloped lot.
It was important to capture the context of the project, both from the ground and from the air.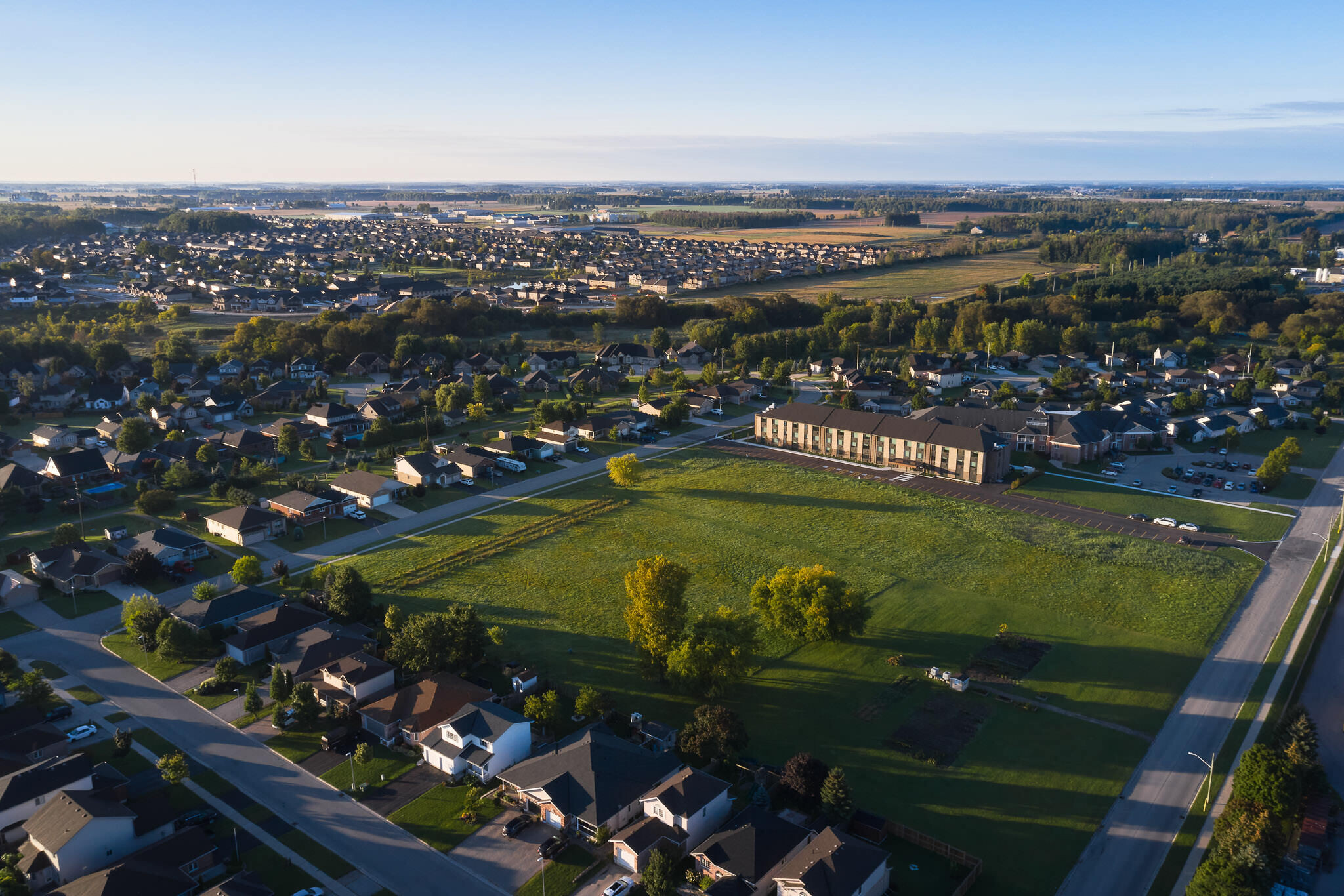 The building features some great details, including a solarium on the South Side.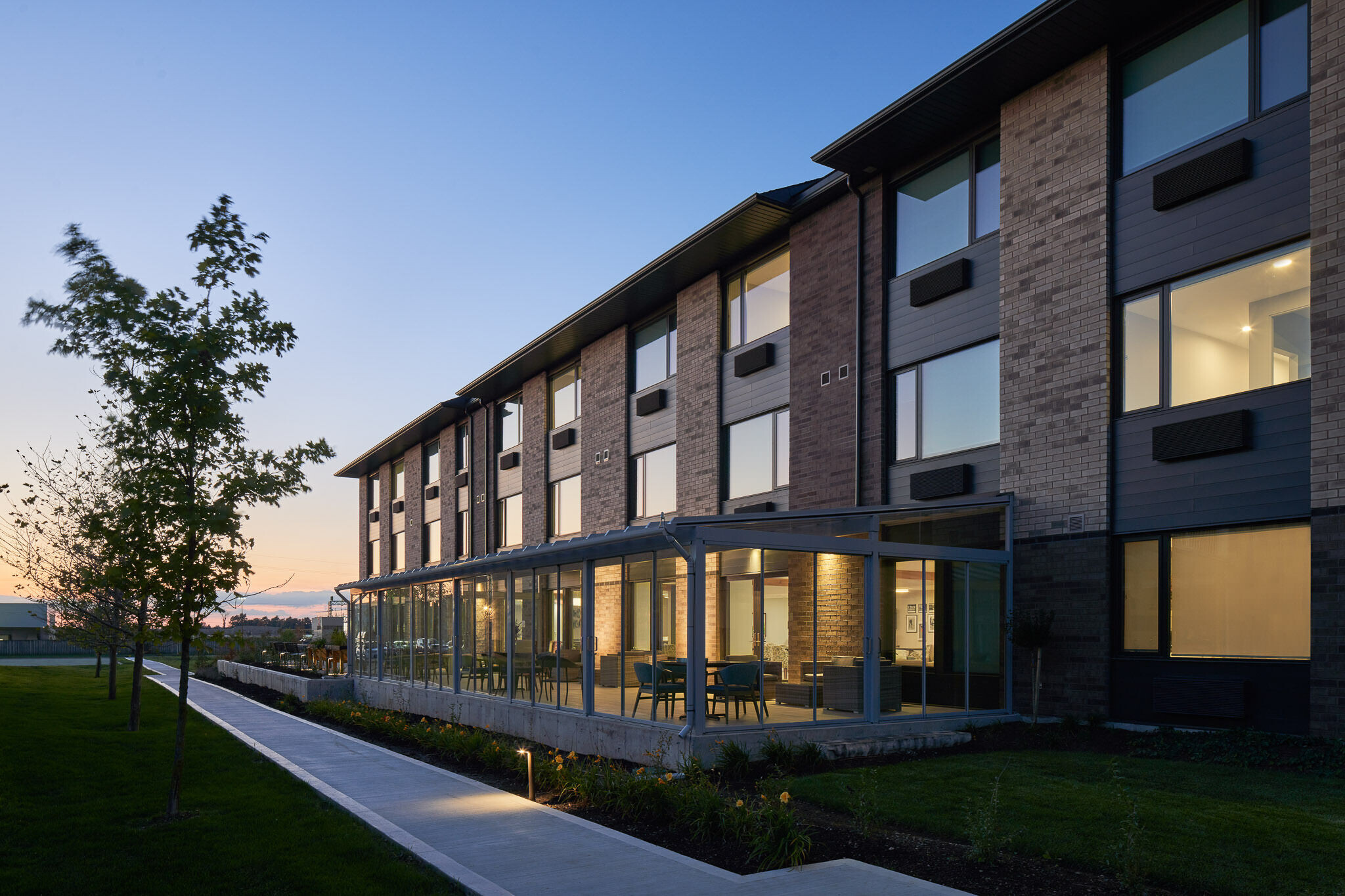 The interiors offer nice spaces for the residents, from a dining room to a multi-purpose space.