Located in Brown County, Texas, Rockin' 8 Ranch sits on a sprawling 350 acres.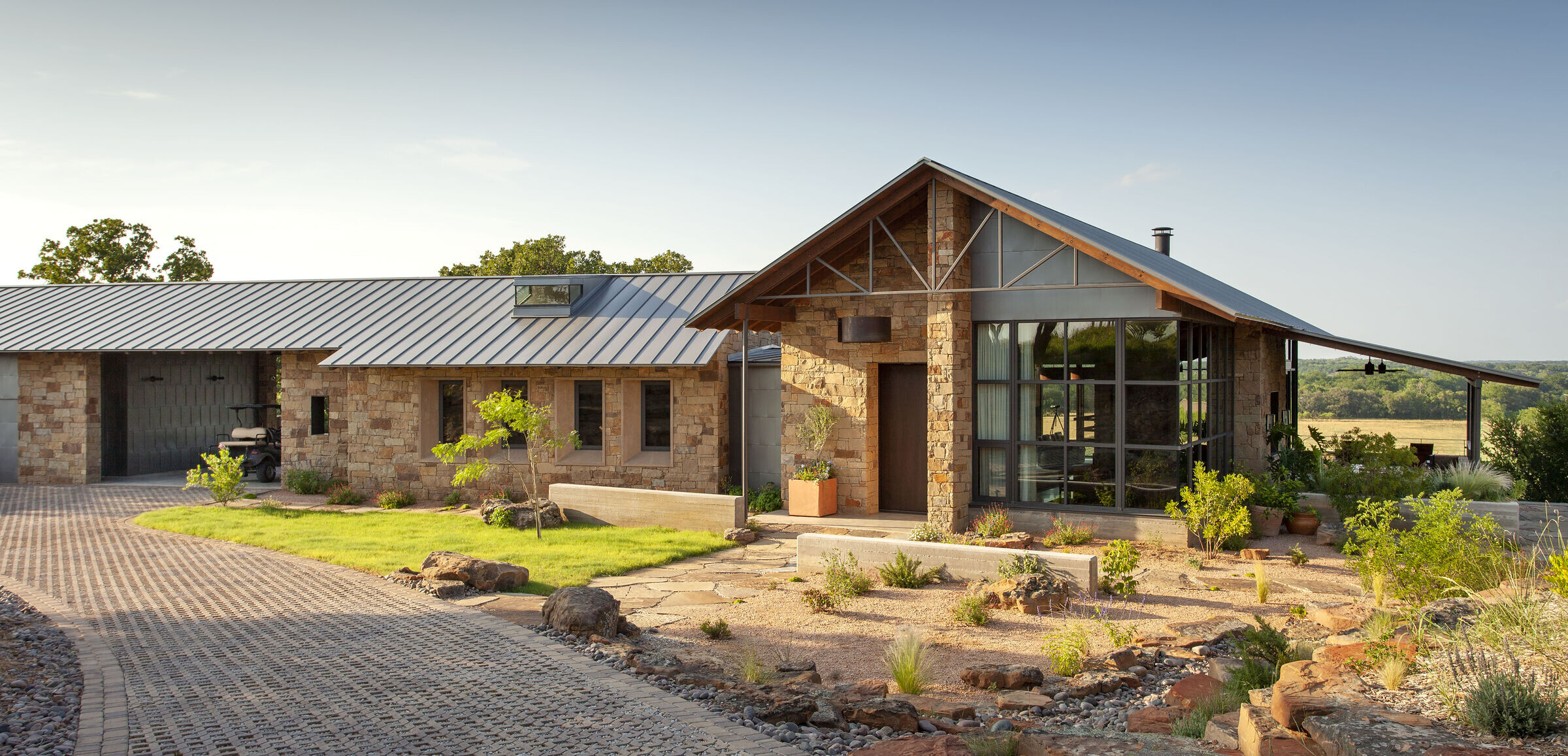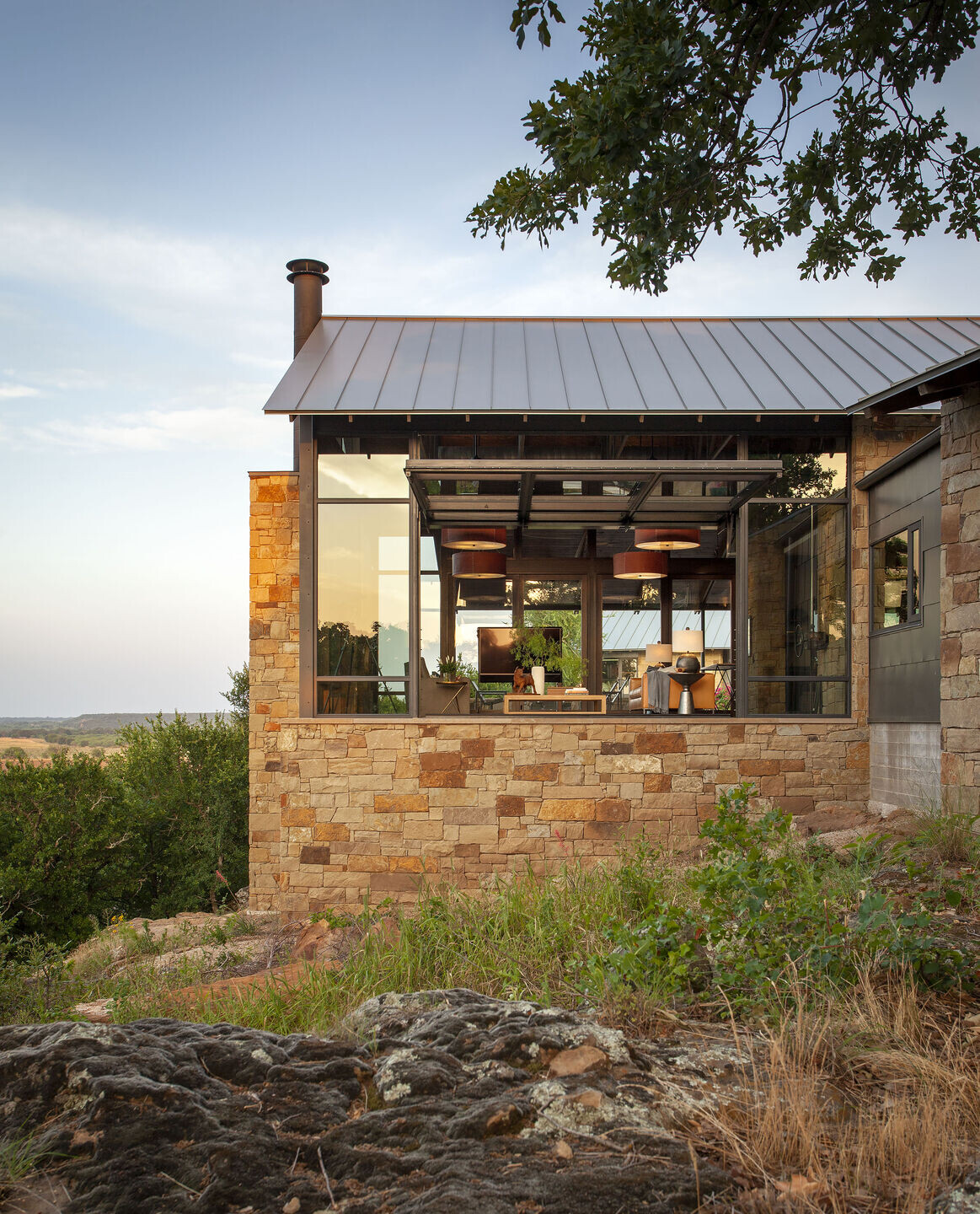 In order to capture the breathtaking views of Jim Ned Valley from every room, the main lodge structure, and the smaller guest house are sited on the side of a rocky hill.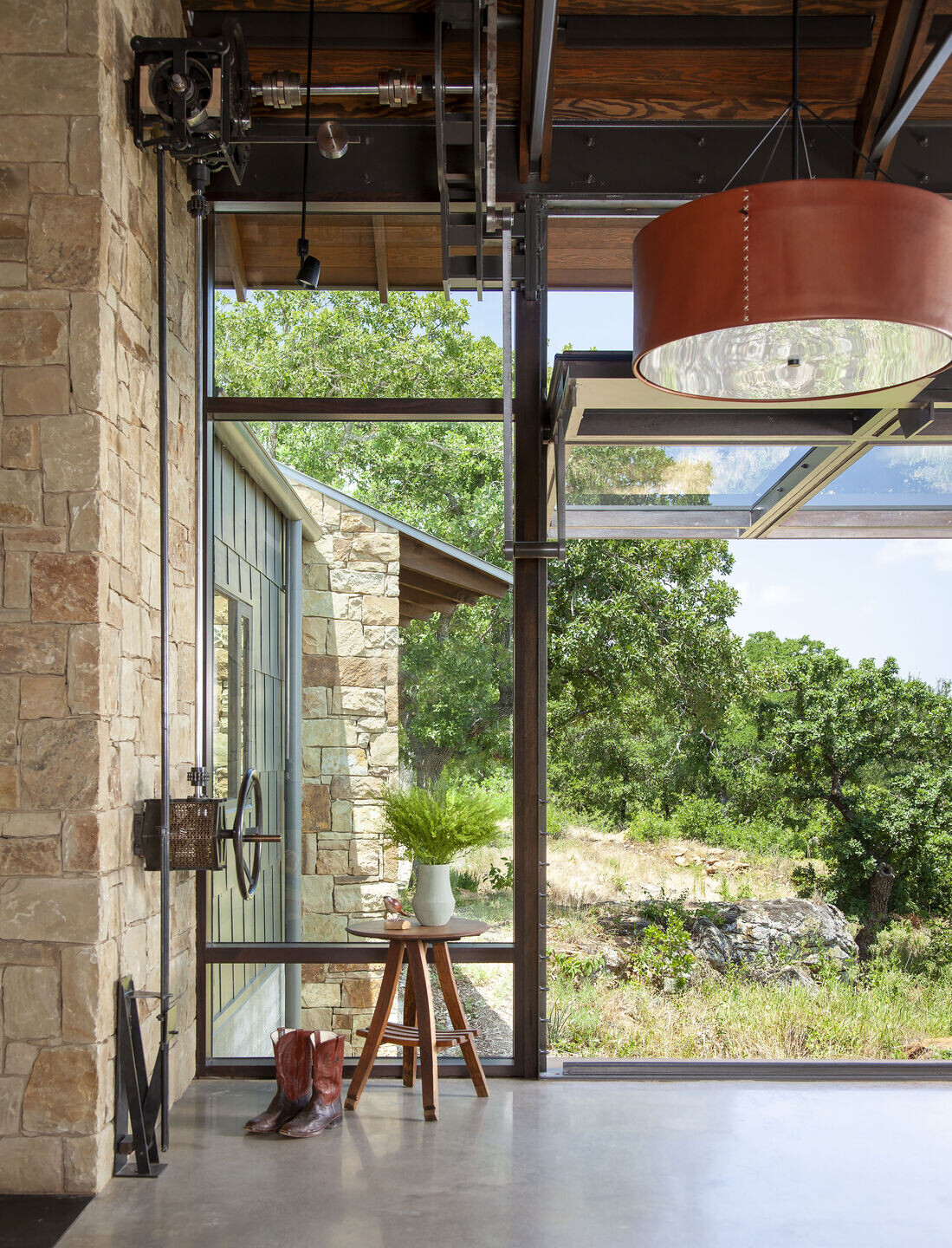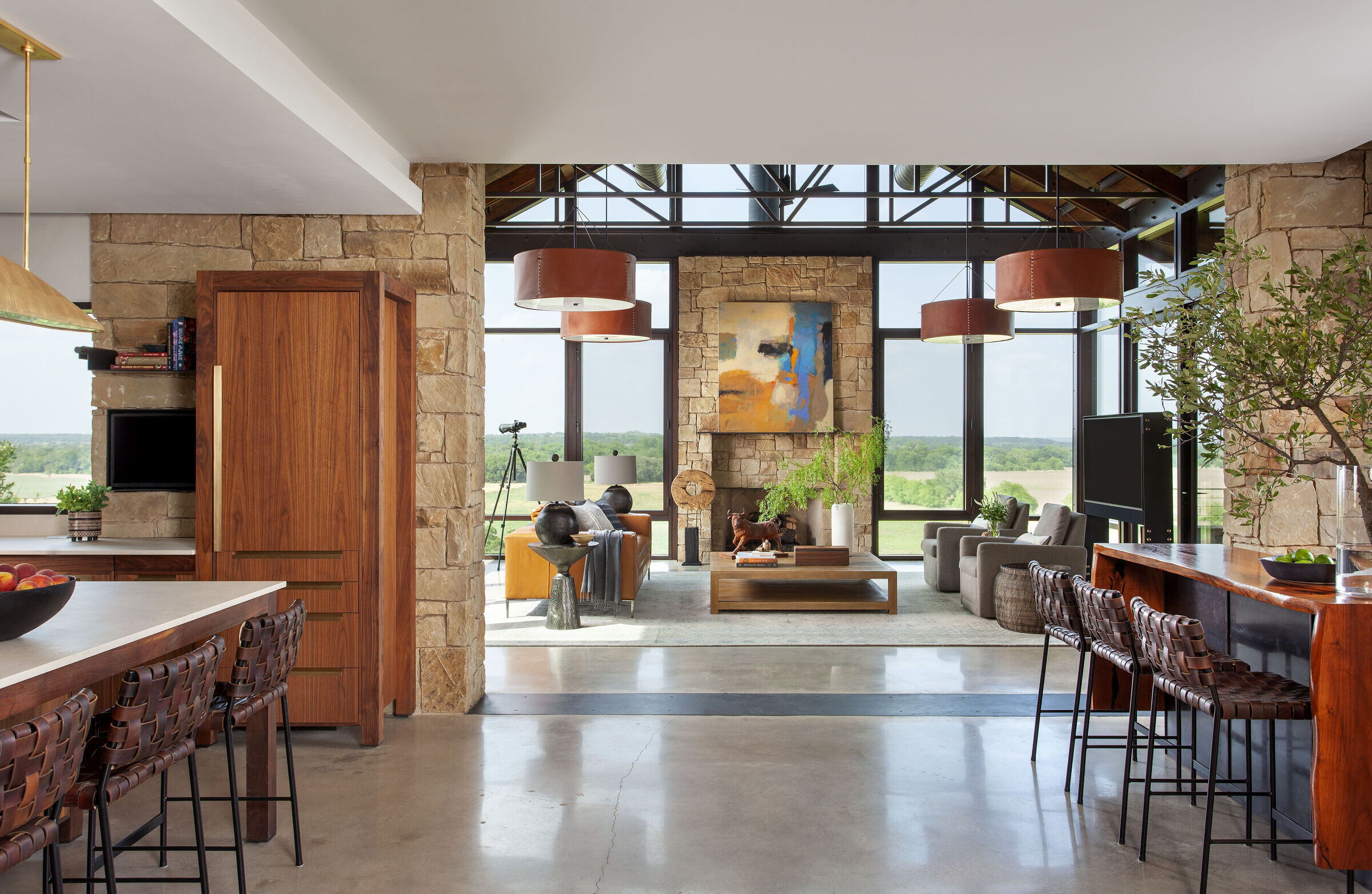 Reflecting the local vernacular, local sandstone and painted steel were used on the exterior, while wood elements were limited to areas with less direct sun exposure.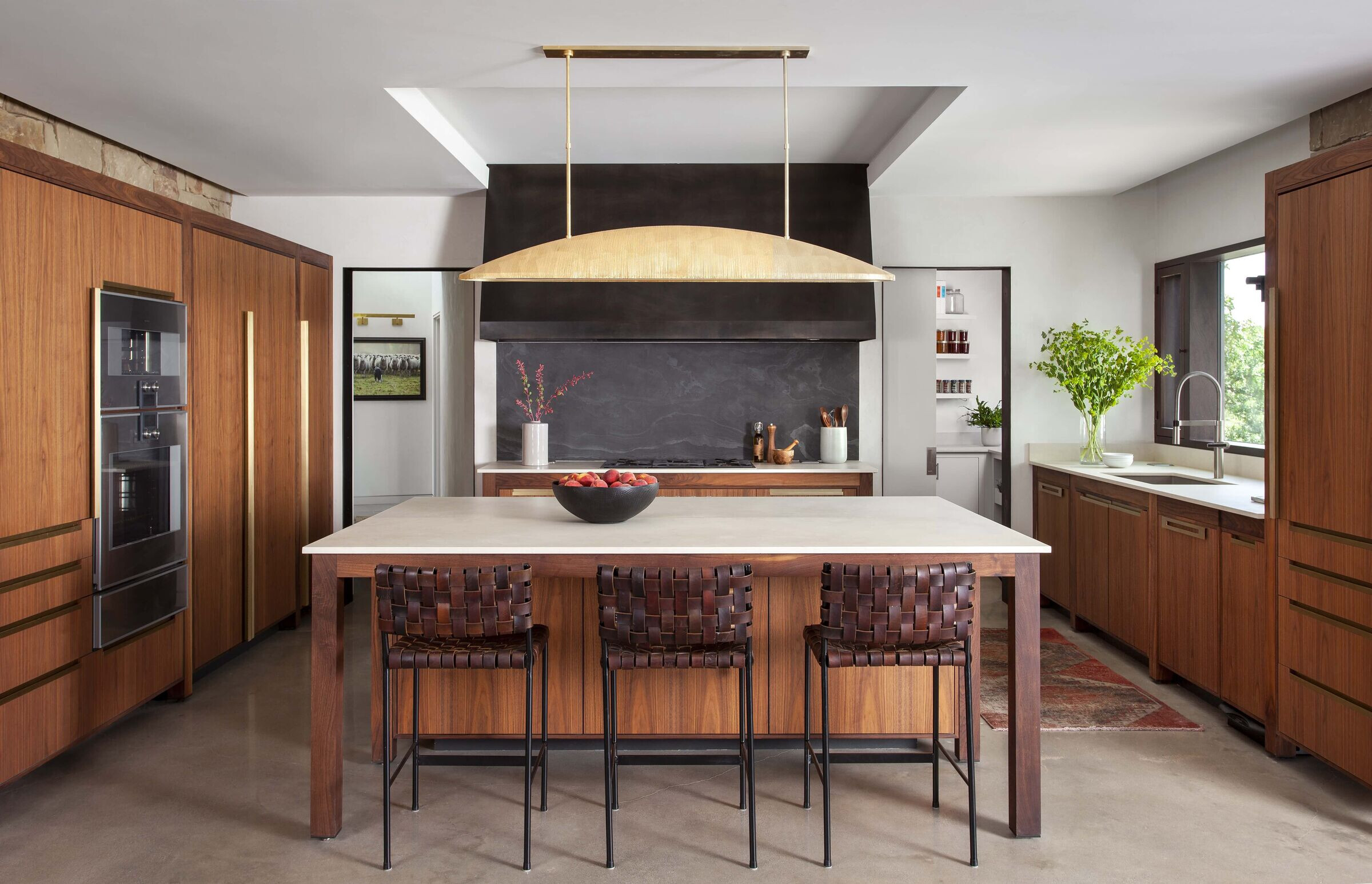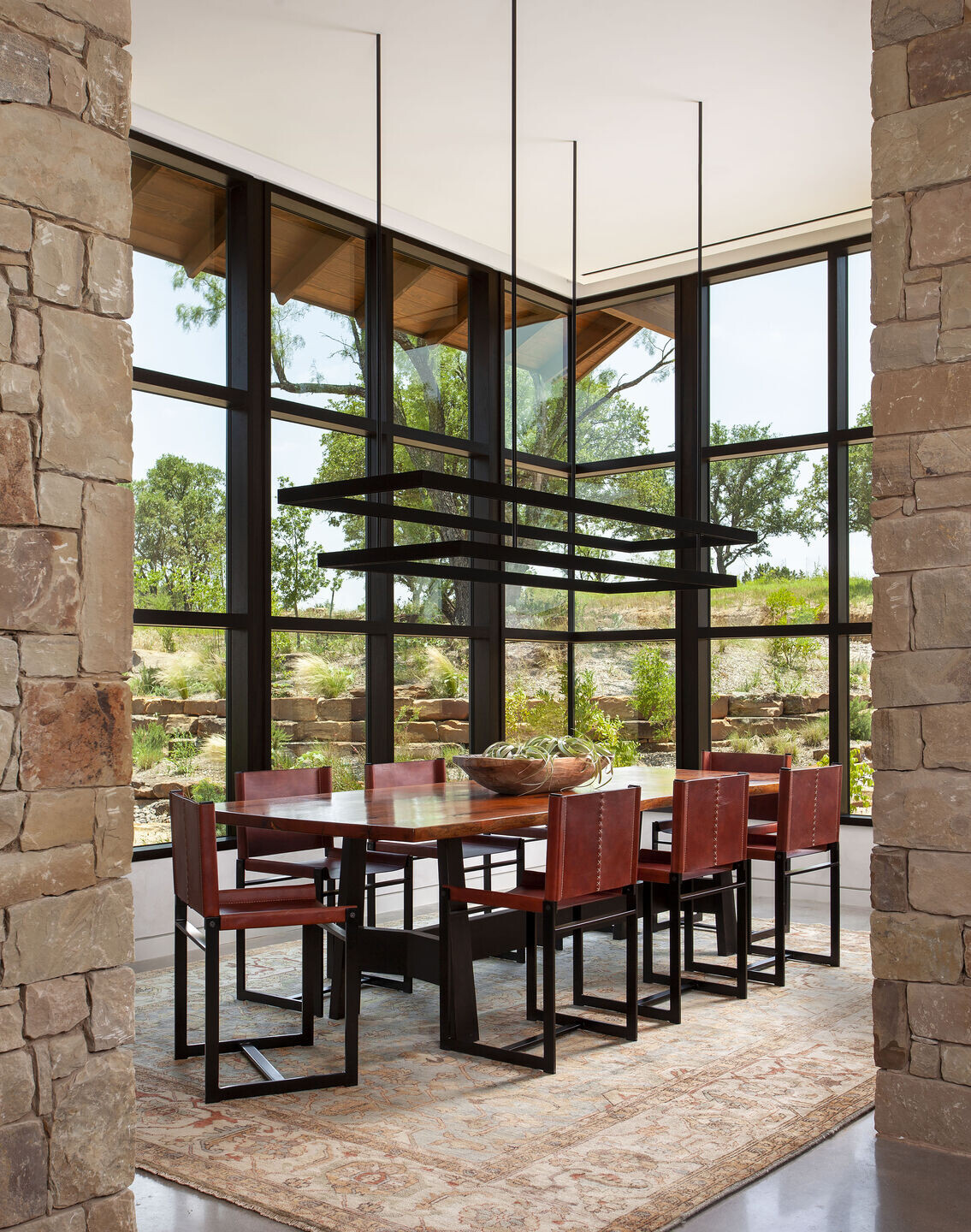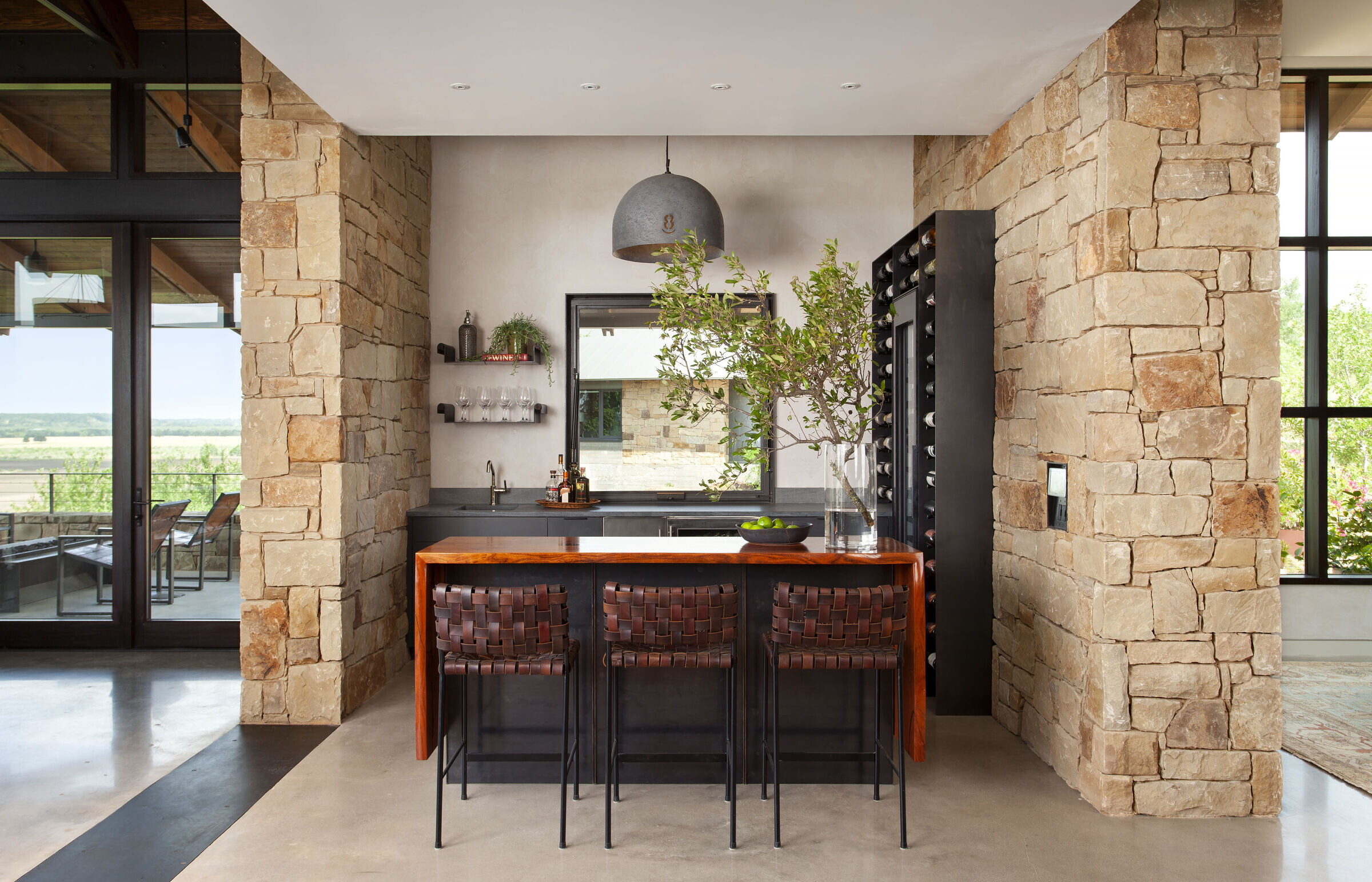 The use of ashlar masonry with rubble chinking, juxtaposed against tailored metal panels, results in a façade that is equally warm and modern.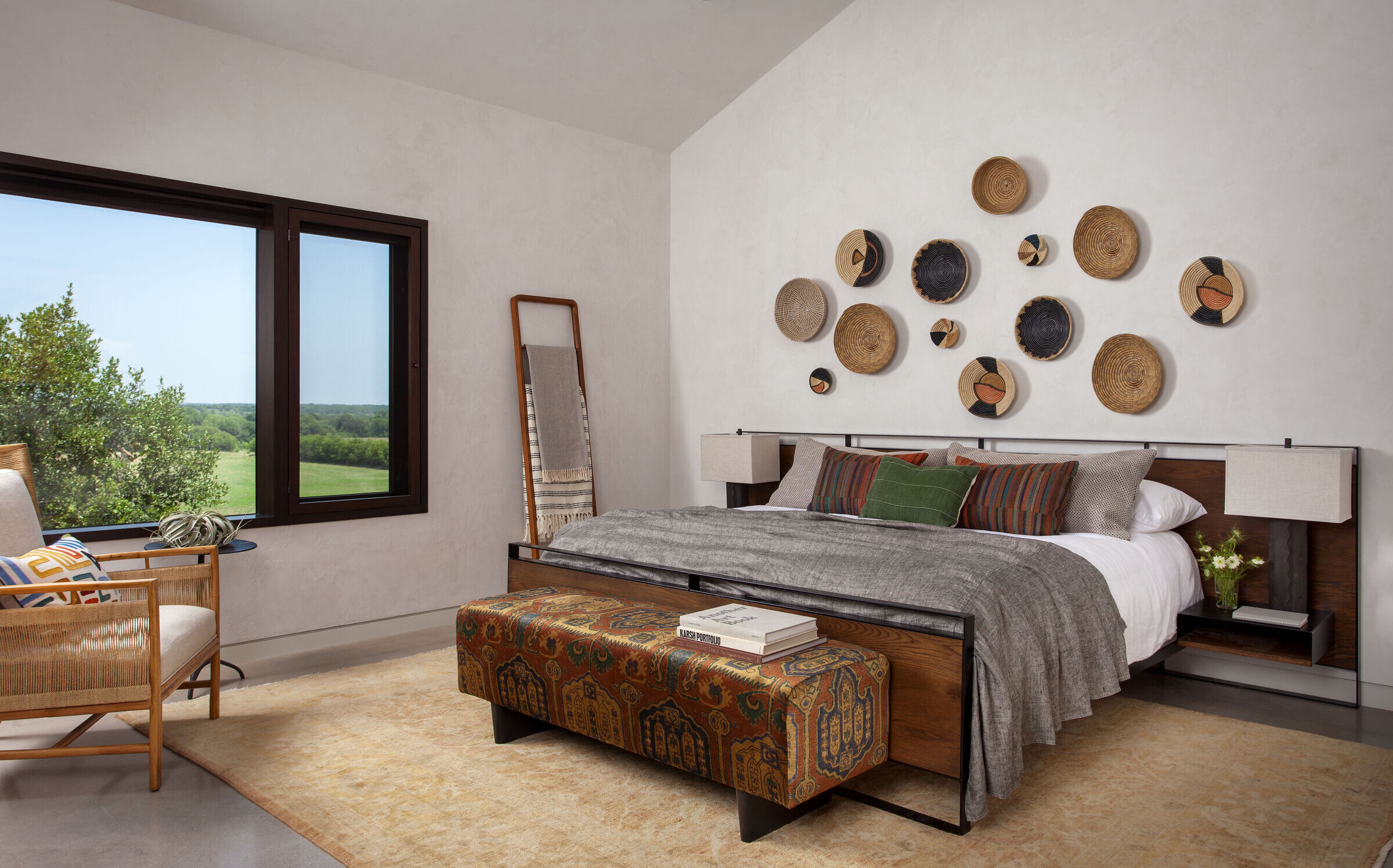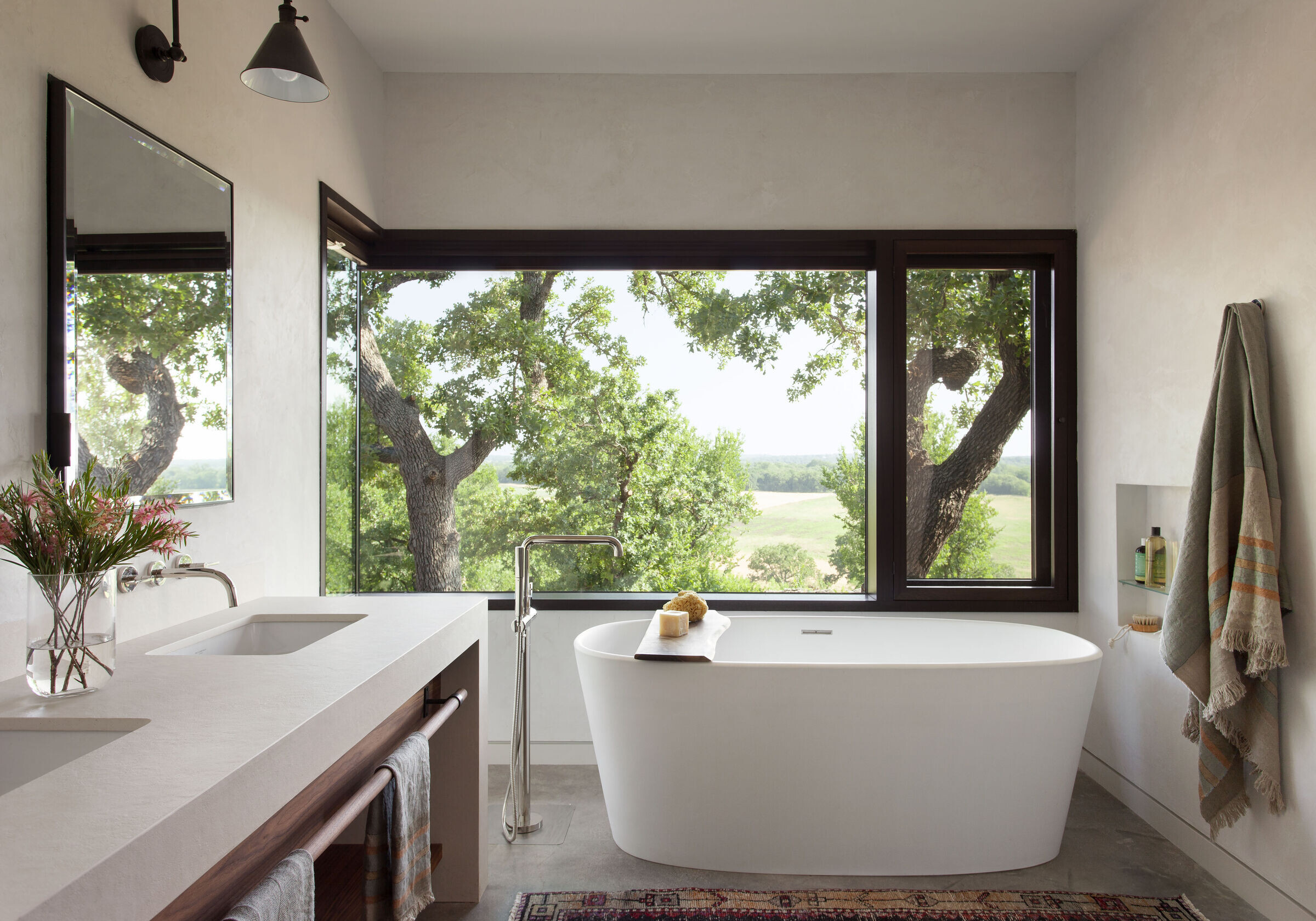 Natural airflow and views of the valley below can be enjoyed from three sides of the living room by opening up floor-to-ceiling glass doors.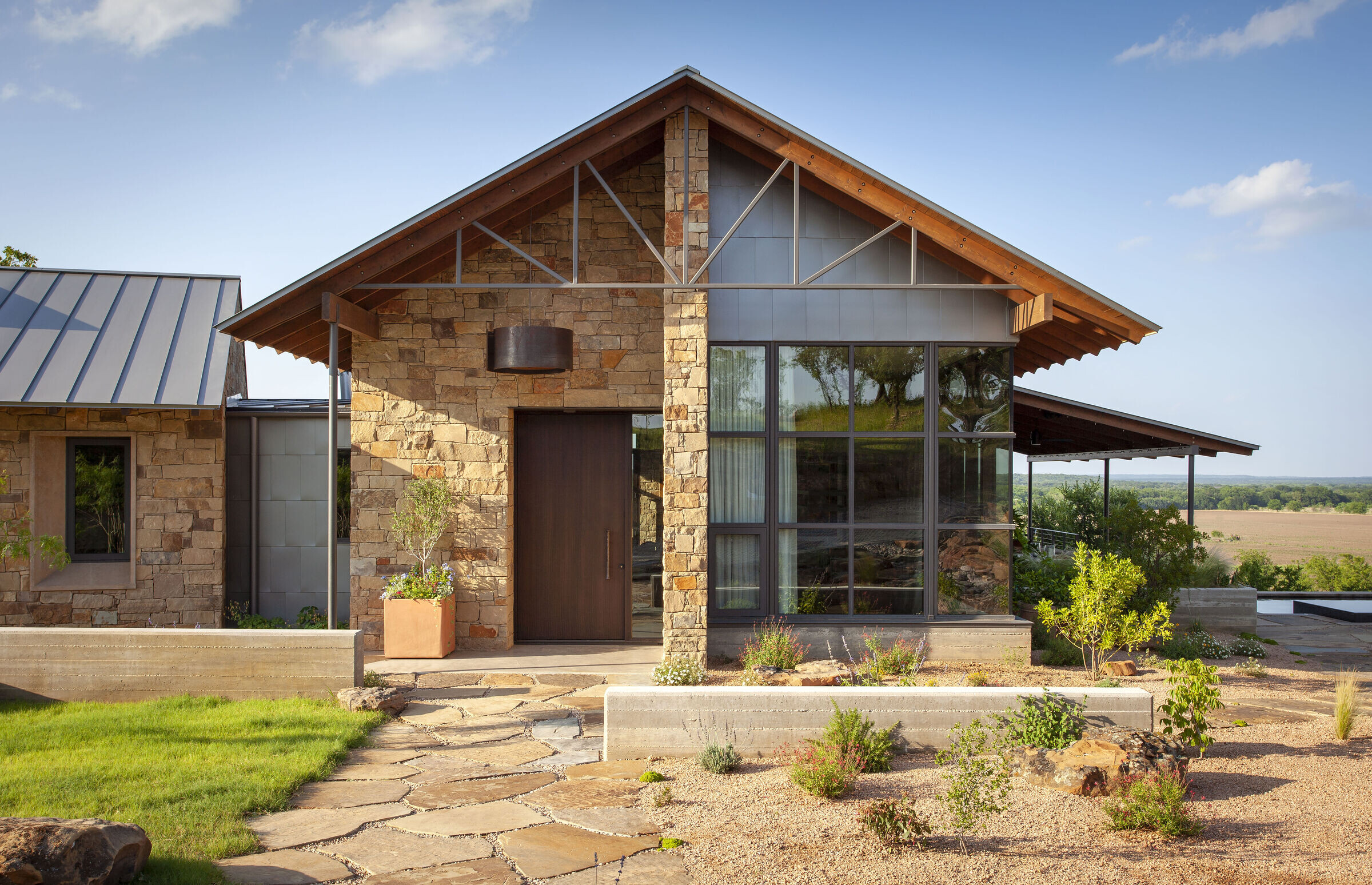 Team:
Architects: Sanders Architecture
Interior Designer: Britt Design Group
Landscape Architect: Eden
General Contractor: David Wilkes Builders
Photographer: Ryann Ford