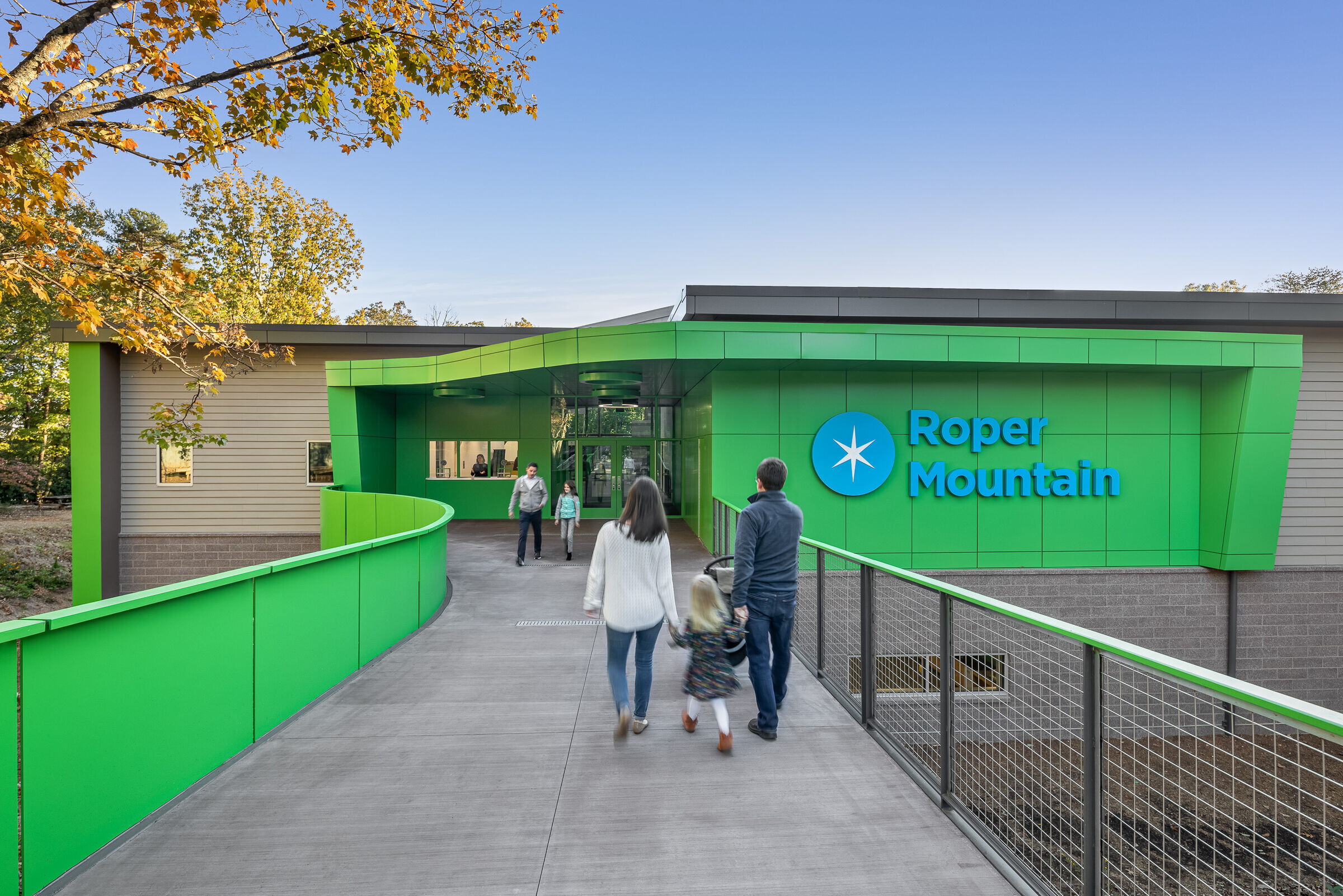 SKOLNICK and CRAIG GAULDEN DAVIS were commissioned by the Roper Mountain Science Center (RMSC) to design a new Environmental Science and Sustainability Center. The focus of this new facility, which serves K-12 students, community organizations, families, educators, and the general public, is to promote an understanding and an appreciation of Greenville's local natural resources, and to inspire people to seek and implement relevant solutions to environmental challenges and climate change.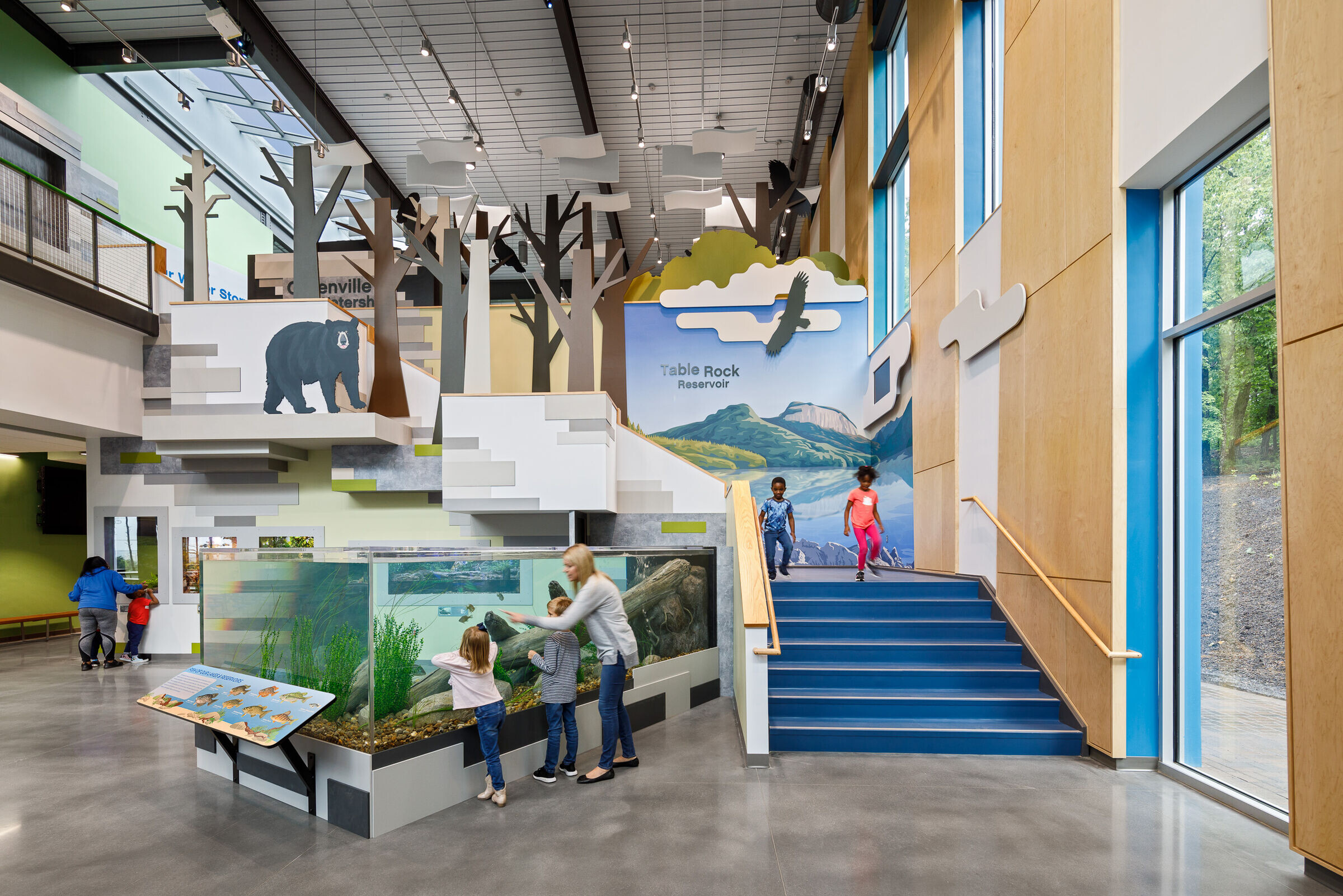 The new center includes STEAM-based student labs, flexible classrooms, an aquarium, and a teaching kitchen. SKOLNICK also led the exhibit design and concept development for hands-on interactive experiences.
Sustainable building features include native landscaping, permeable paving, passive shading, a green roof, and rooftop solar photovoltaic panels. Well-insulated walls and roofs, daylighting, and efficient light fixtures work to minimize the building's energy demands. Interior details also include a recycled glass reception counter and wooden staircase made from a large chestnut oak that was cut down when the site was cleared for building construction.