The Royal Enfield flagship store in Khan Market is built around the core values of the Brand: Timelessness, Craftsmanship and an unadulterated love for Motorcycling.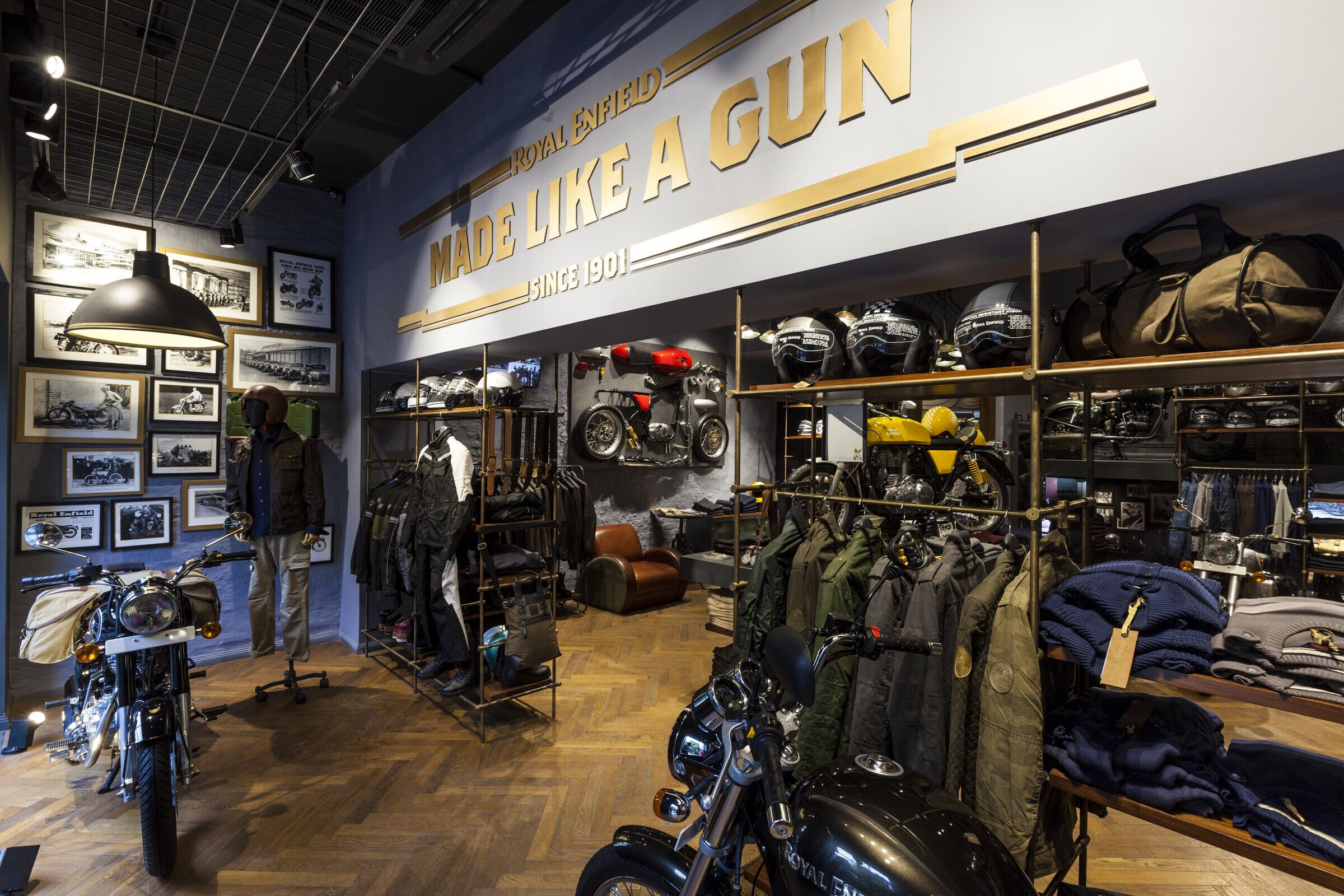 The store showcases the legacy of the brand, both through the communication and the bikes showcased within. The store is handcrafted with materials that age gracefully with time- Brass, leather, timber, and mild steel. The new Royal Enfield range of Motorcycling gear and merchandise displayed in the store build on this and carry forward the company's impeccable attention to detail.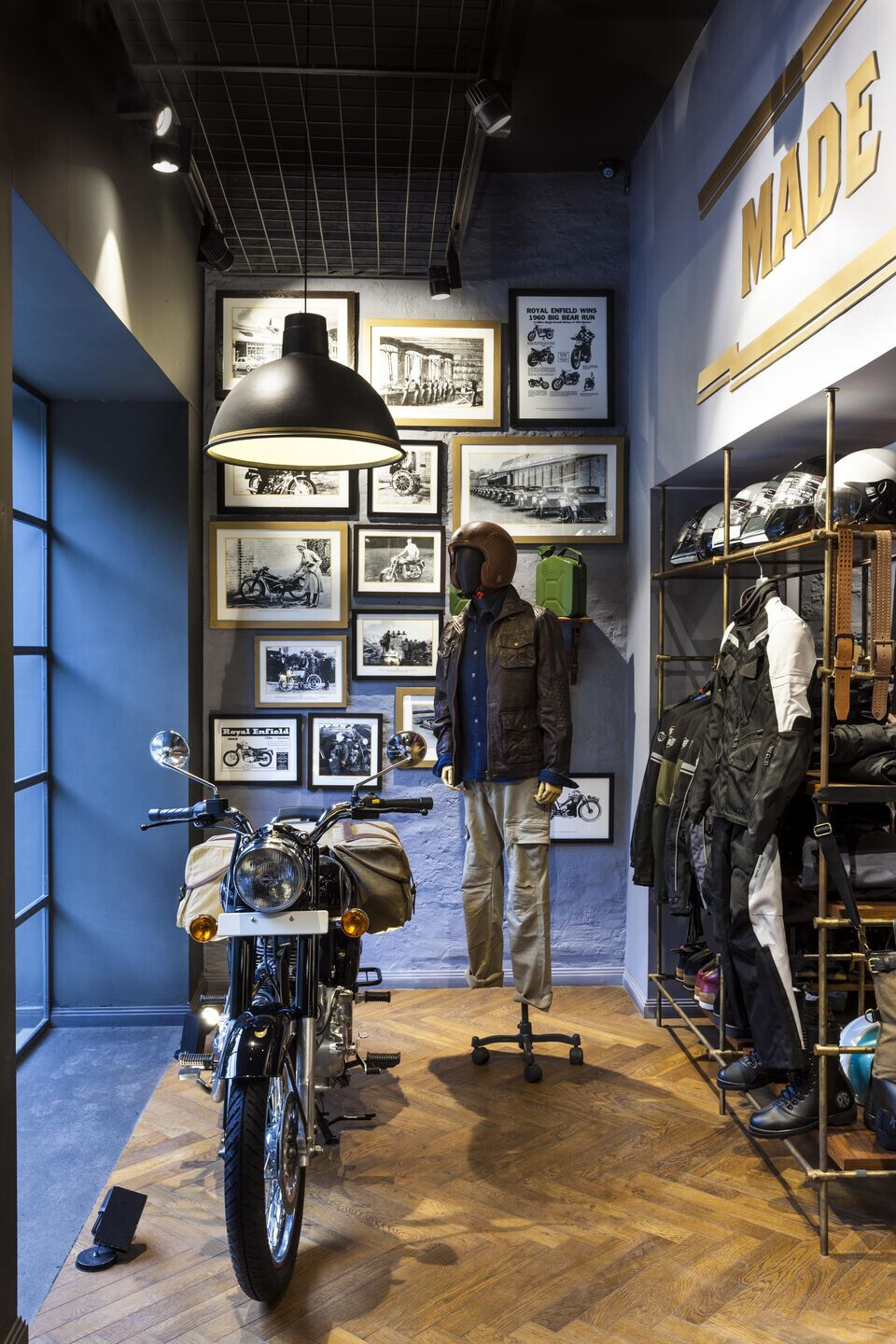 The store is divided into three main zones- the Entrance Vintage Lobby reminds the customer of the rich legacy of the brand through artworks, artefacts and a Collector's bike on display, the Living Room is the main customer zone with the Retail Display and living pockets which evoke imagery of the lifestyle of a motorcycling enthusiast.
The third space- the Den which holds the cash desk as well a lounge space for the RE customers and aficionados to meet and expand the Royal Enfield community.
The mezzanine space creates a zone for visual merchandising showcasing the latest bike and the merchandise associated with it.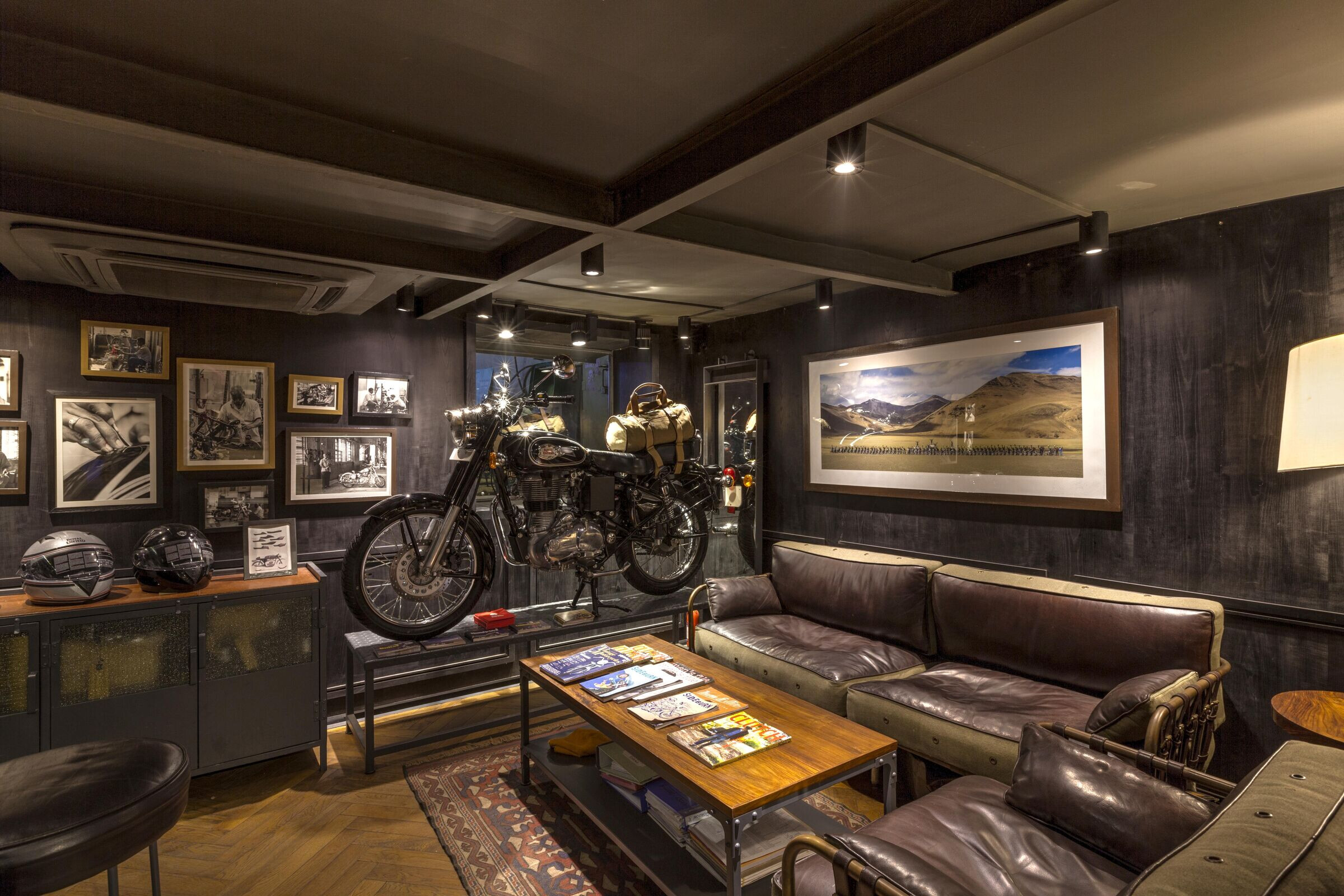 The store situated in Khan Market- prime real estate in India and a hub for Expats and youngsters with its great visibility becomes a beacon for the brand, with its two entry points it encourages customers to walk through the store and use it as a thoroughfare.