Rulu Gardenis located in the premium location of ​​Lujiazui, Pudong District, Shanghai (the atrium on the fourth floor of the Foxconn Commercial Building). The building stands on the bank of the Huangpu River, surrounded by skyscrapers. There is a panoramic view of the Bund.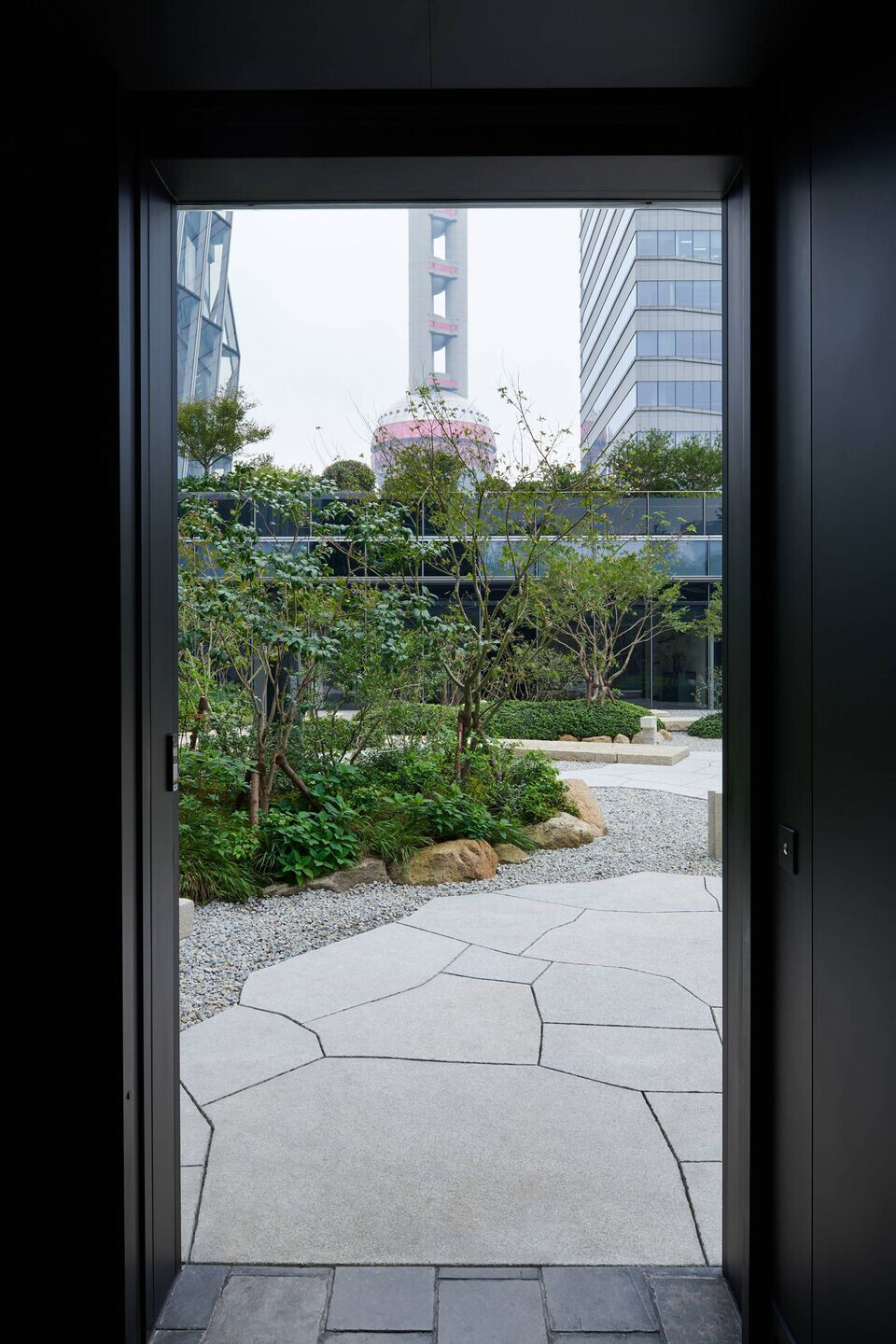 The courtyard works as the focal point of sight from the podium of the Foxconn Building to the atrium.The atrium will become the view of the main building facing the Huangpu River.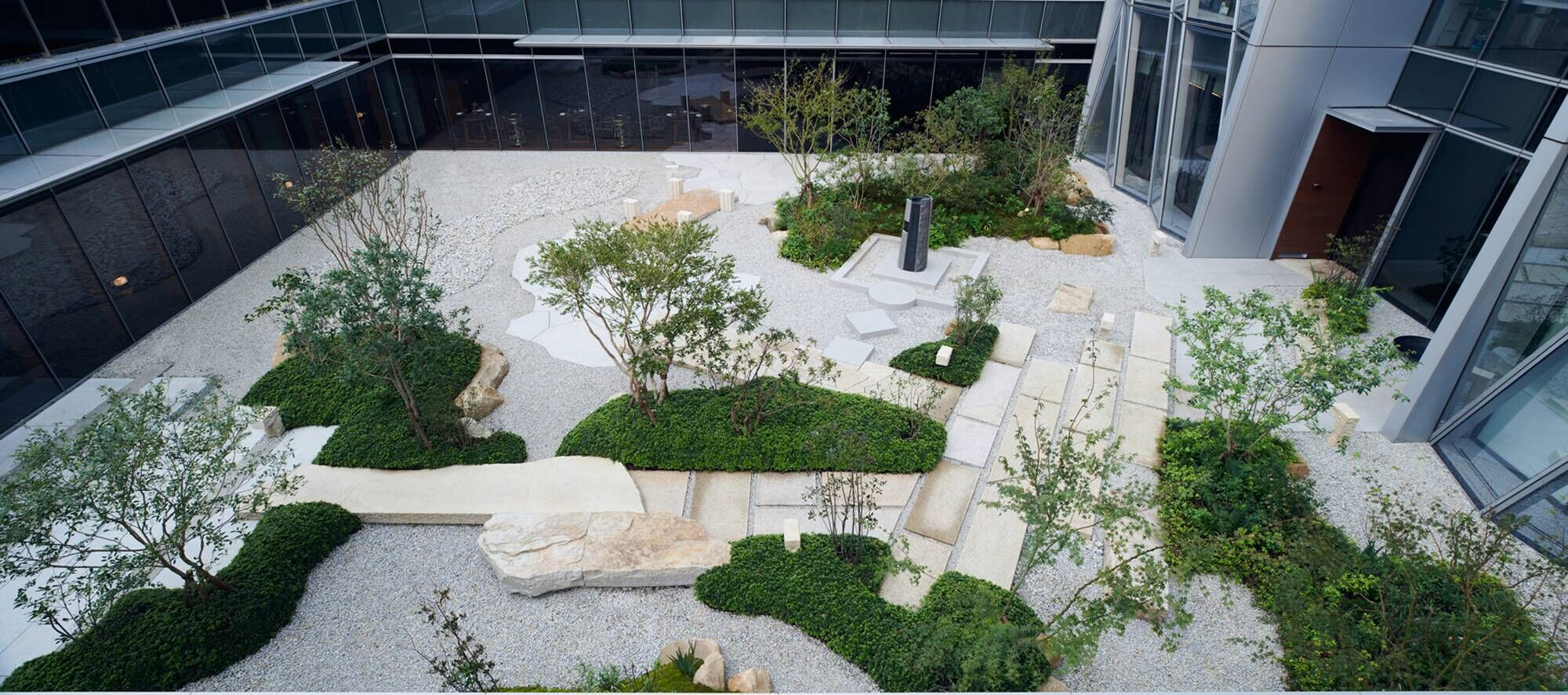 The indoor space of Sheng Yong Xing is in the shape of the word '回'in Chinese. The four sides are designed to form a variety of scenes according to the functions of the scattered seating area, the box, the corridor, the tea room, etc. The sight lines gather in the atrium from all angles, requiring cohesion and focus; at the same time, adjacent interfaces The line of sight between them affects each other, and the line of sight needs to be blocked and increase the sense of hierarchy. If you are not seated, you can follow the indoor movement and discover interest from different perspectives, forming a varied tour experience.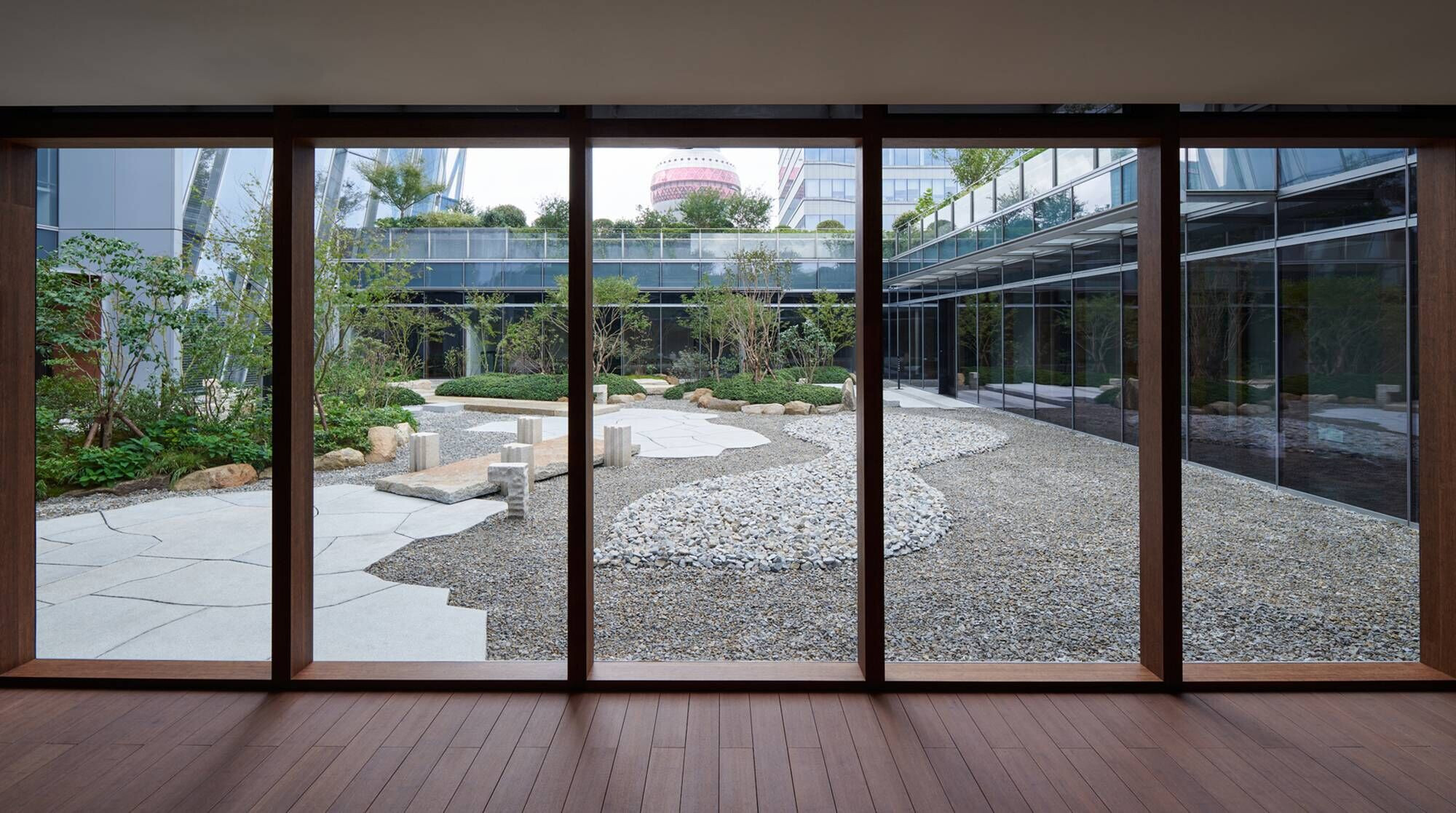 As the central focus of the garden, it translates tradition into modernity which responds to the urban environment. The atrium presents a relationship between the past, the present and the future. The designers continue the gardening methods and space elements by using the oriental aesthetics, splits the layout and combination of traditional courtyard elements. This combines actual experience and functions to consider and reorganizes, which introduces modern design forms, and creates a modern, simple, lively and full of tension landscape.This combines the different functions to form a rich spatial experience.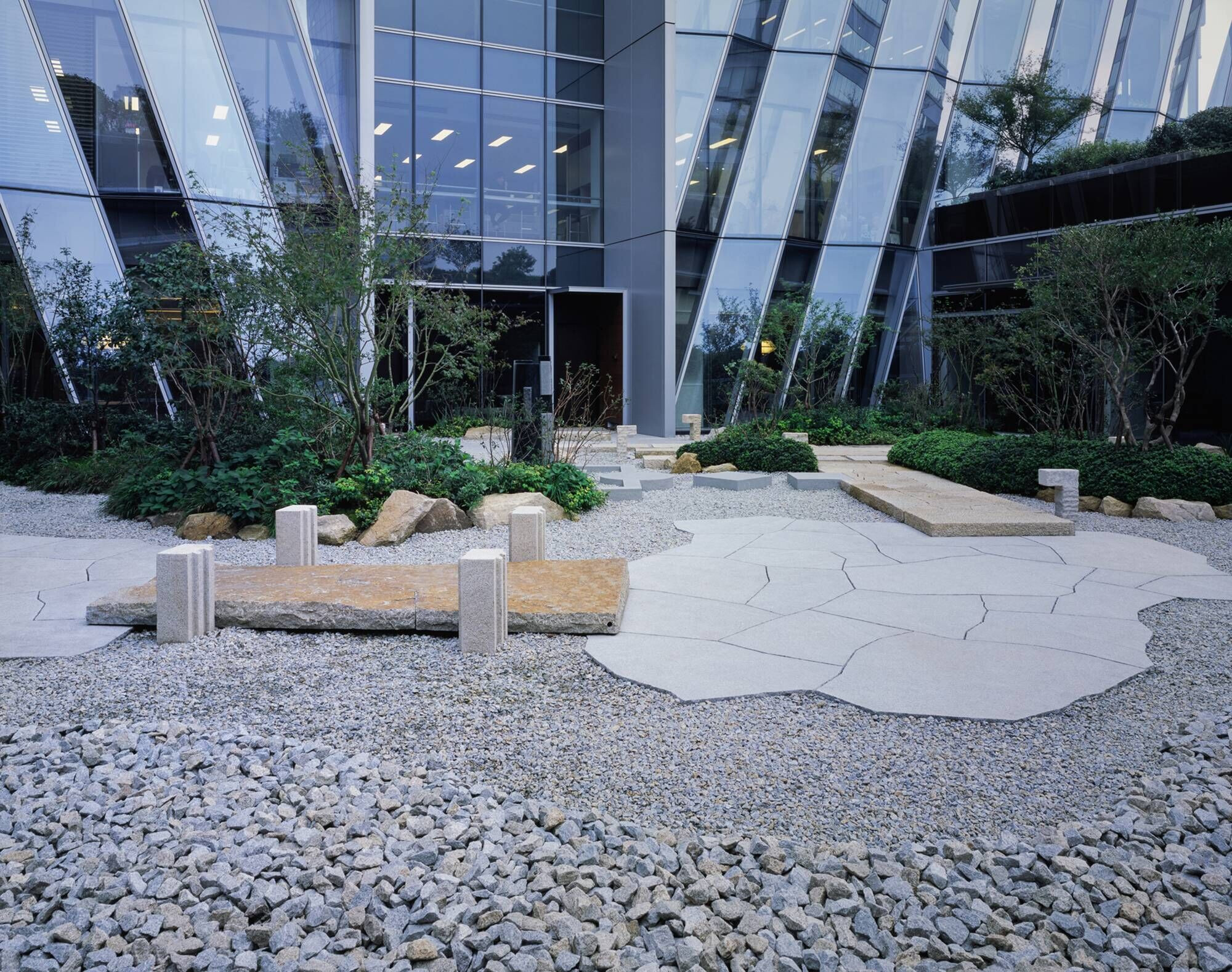 When customers enjoy the food, they can also appreciate the food with their eyes. People who enter can enjoy the view while moving, staying in different window scenes, or entering the courtyard directly from the reception desk or corridor to tour and stop. In the air of Lujiazui, this project consists of different emotions allows all the customers to participate the construction of the connotation and to experience the space, which brings the unique feeling.