S-Hill Villa is located on the hillside at Tuan Chau Island near the marina. The area is about 500 square meters, 20 meters width, stretching 25 meters with a view of 270 degrees, from the hill overlooking to the beautiful landscape of Ha Long Bay. One of the most beautiful wonder in Vietnam.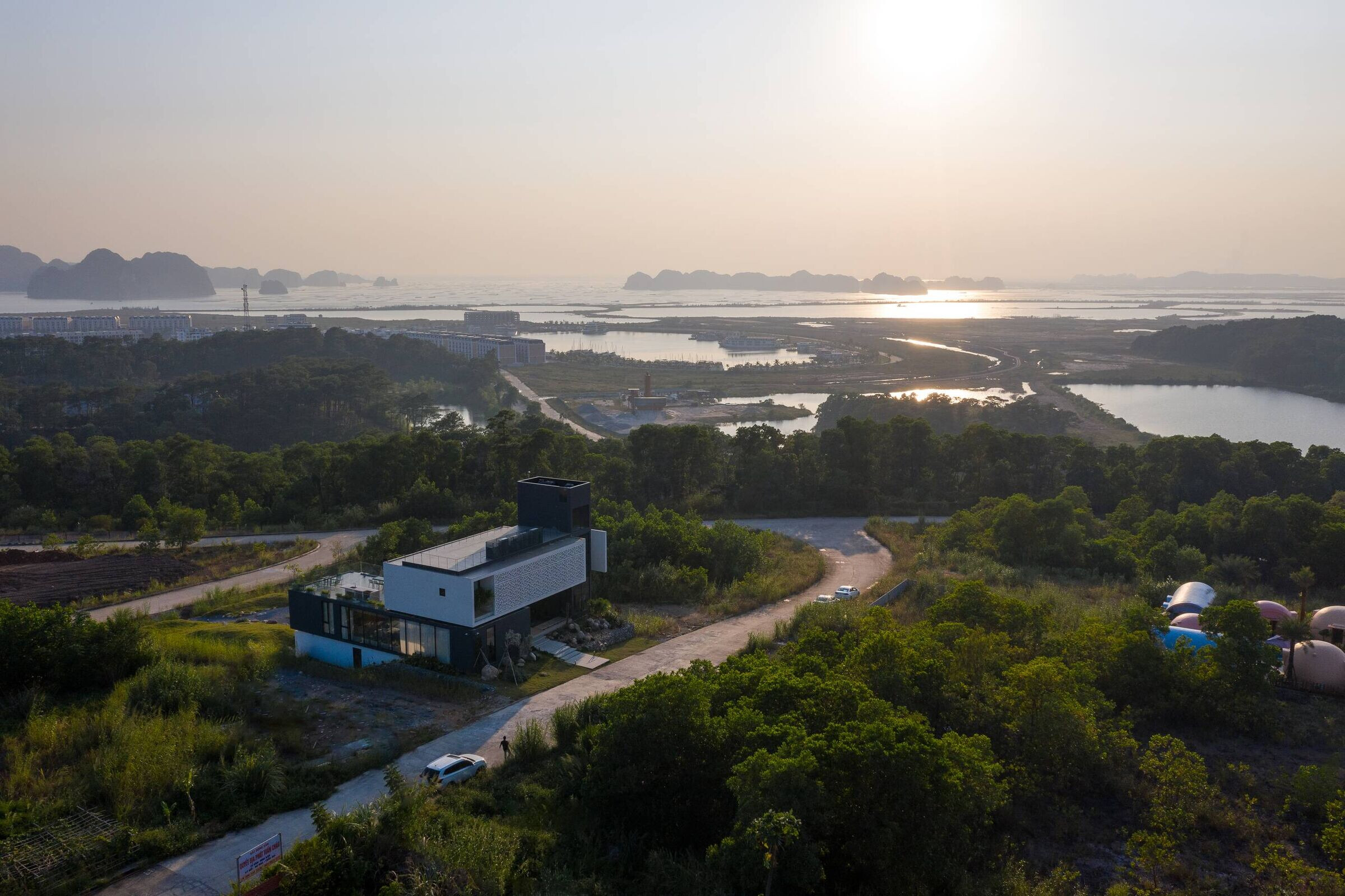 The approachable direction is from the villa's front at the highest place slopping to the sea. The characteristics here is rocky with this place is characterized by rocky hills with low bushes and gravels, different from the foothill place with larger trees. The house provides an opening space connecting an infinity swimming pool, six bedrooms, all spaces have nice view toward to the sea.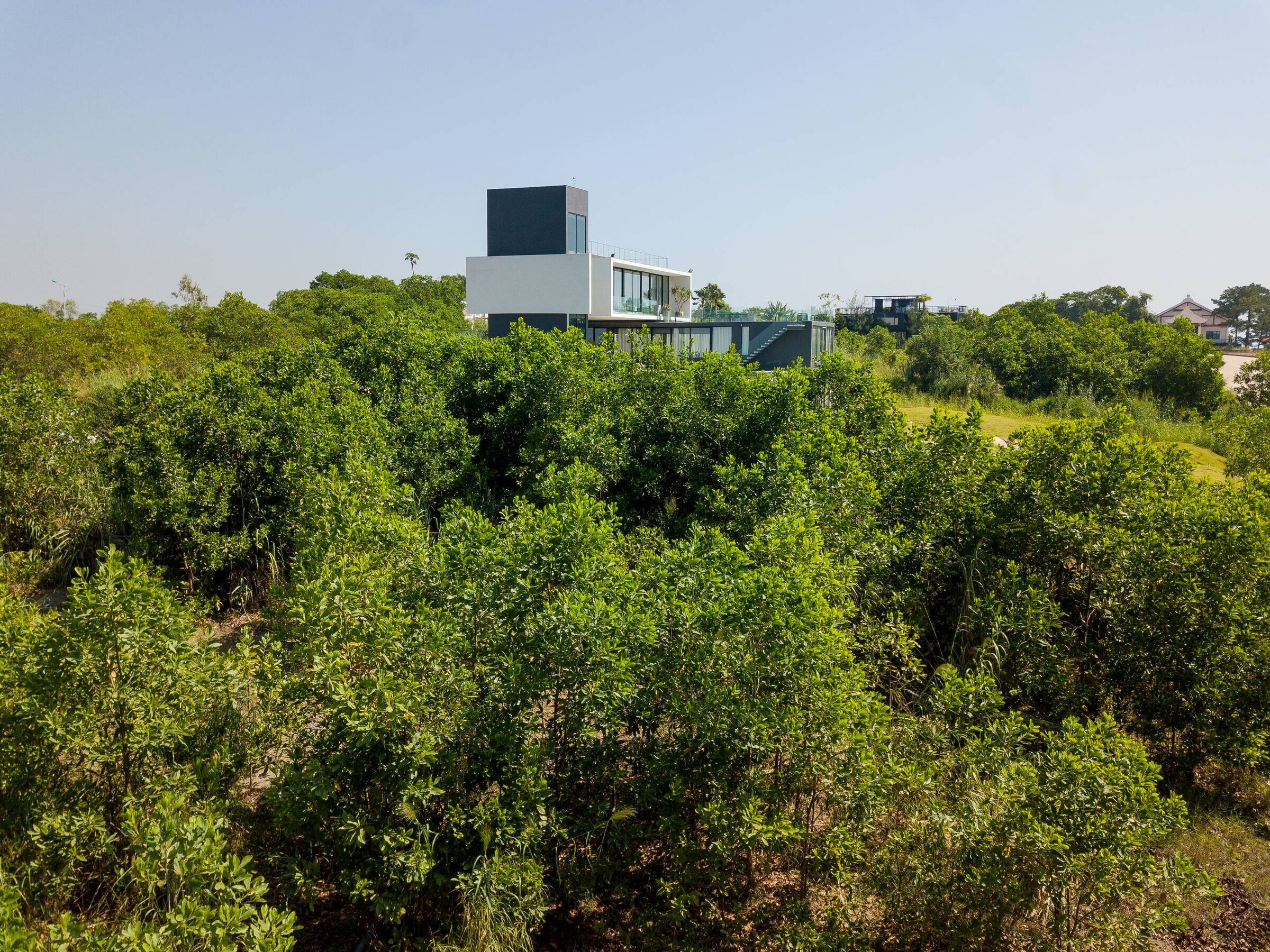 From the top, the house looks like a range of four stacked blocks. These spaces between the blocks can be separated, connected or combined into the unity, able to close or open to enjoy the landscape and outside view.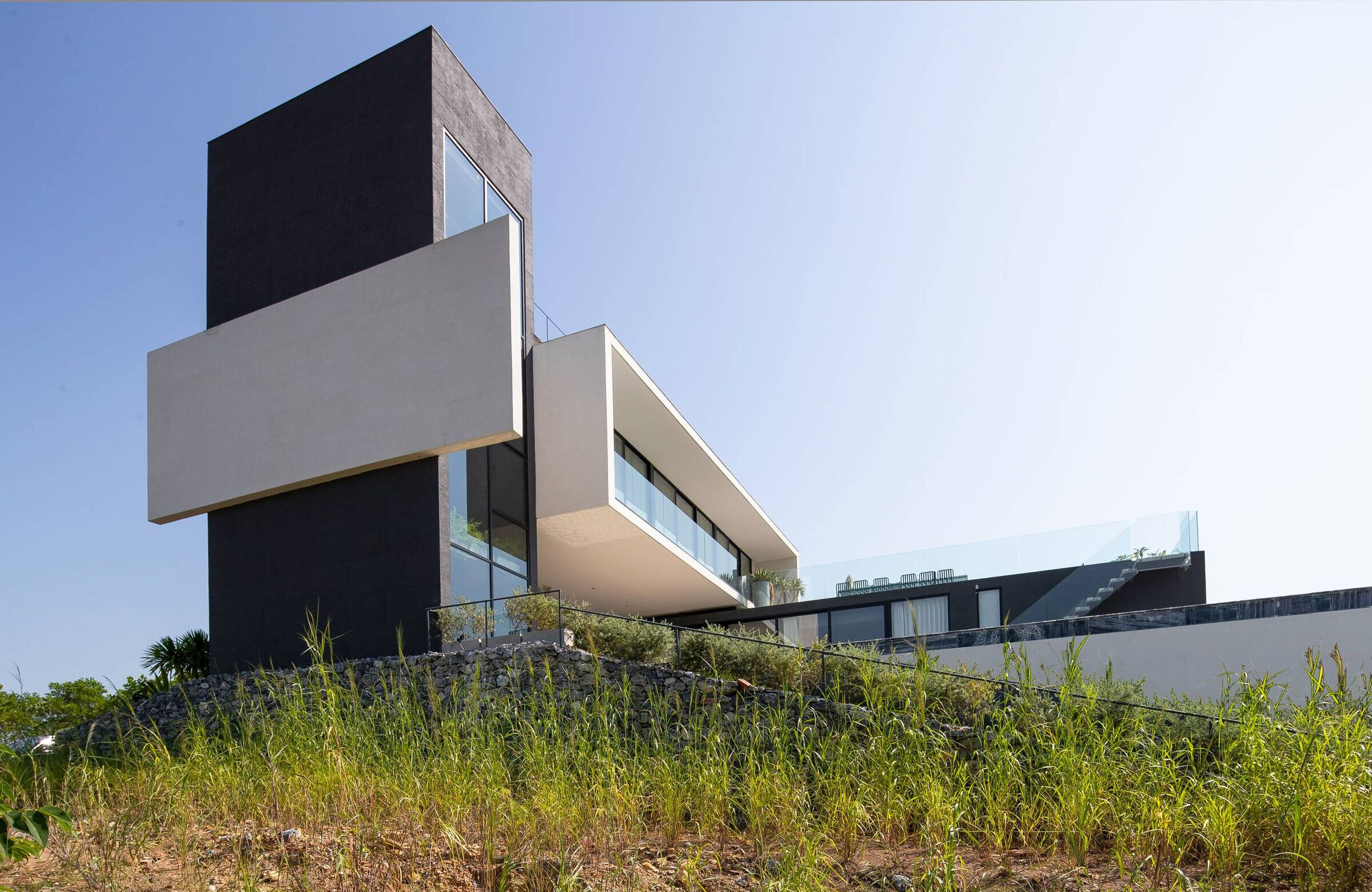 Instead of designing the house block go across the land, the architect presents an empty space throughout the entrance to the swimming pool providing a marvelous experience with an infinity view lasting long more than 180 degrees across the swimming pool and seeing the beaty of Ha Long Bay from the large platform is lifted higher than around. The public space block is connected parallelly with this large courtyard, and the large door system is able to fully open towards to the swimming pool creating inside and outside spaces are mixed together making the entire 1st floor can be defined as "outdoor" and "veranda". This emphasized the crib-outdoor relationship.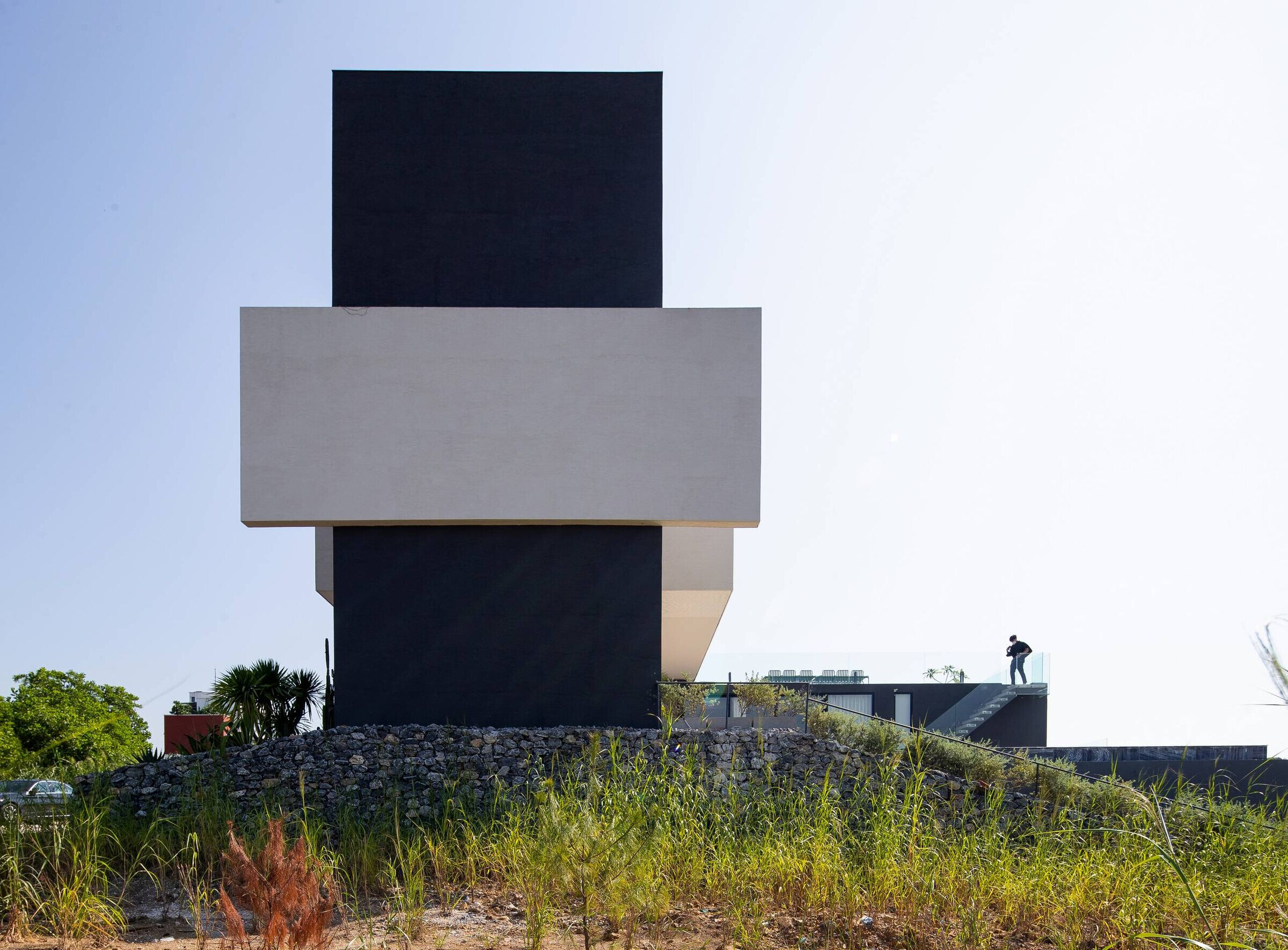 The above entrance is stacked on the public block and connected to the staircase block are the master bedrooms, where have a perfect view to overlook the whole space from the house to the sea. From outside, this block looks like a heavy slate is arranged above the entrance space.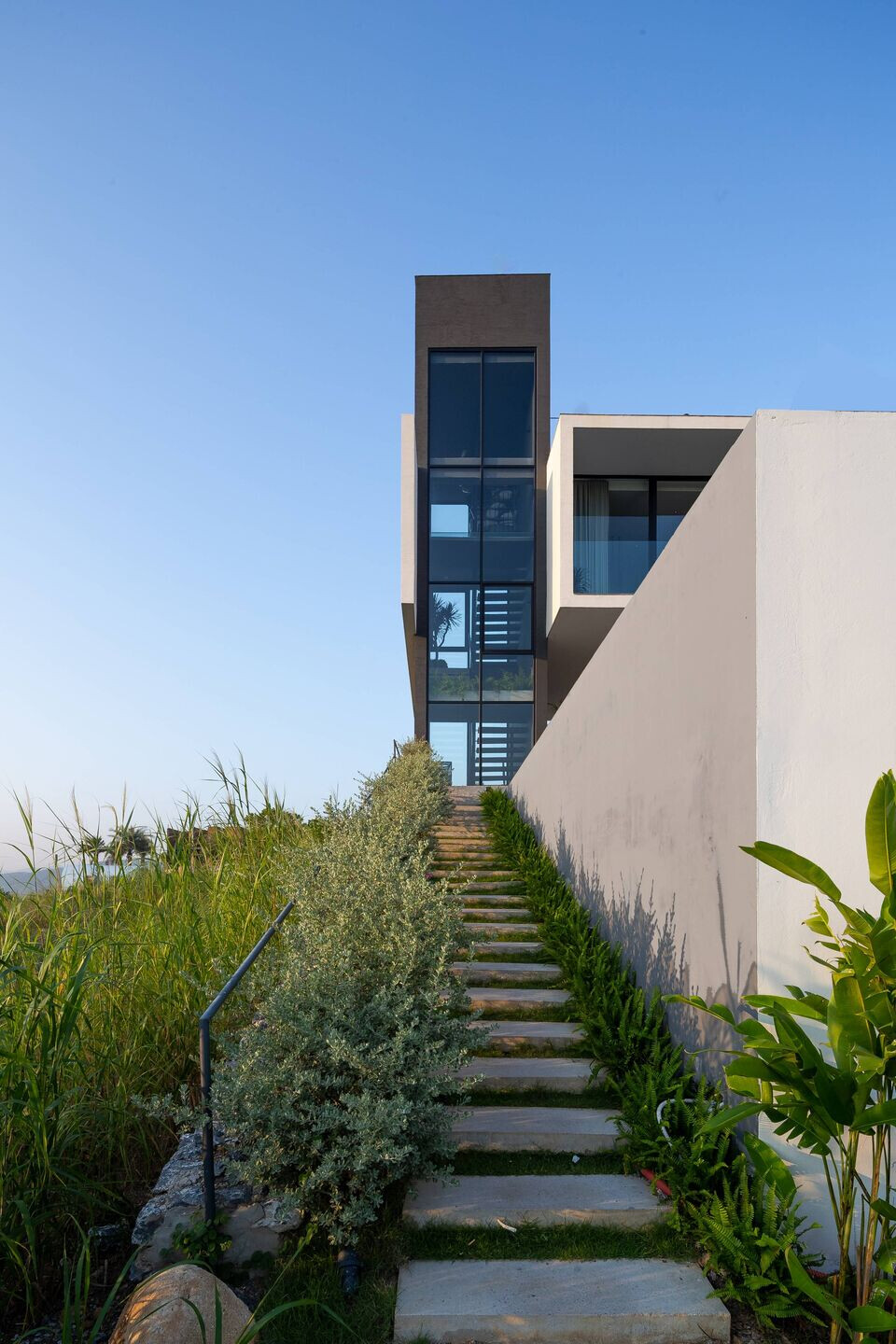 The next staircase block with hollow at both ends allowing for an enjoyable journey with an amazing views on both sides. The other side is denser creating a cylinder to support the whole house. From the foothills can realize the strong presence of that shape such as a large stone block embedded in the land.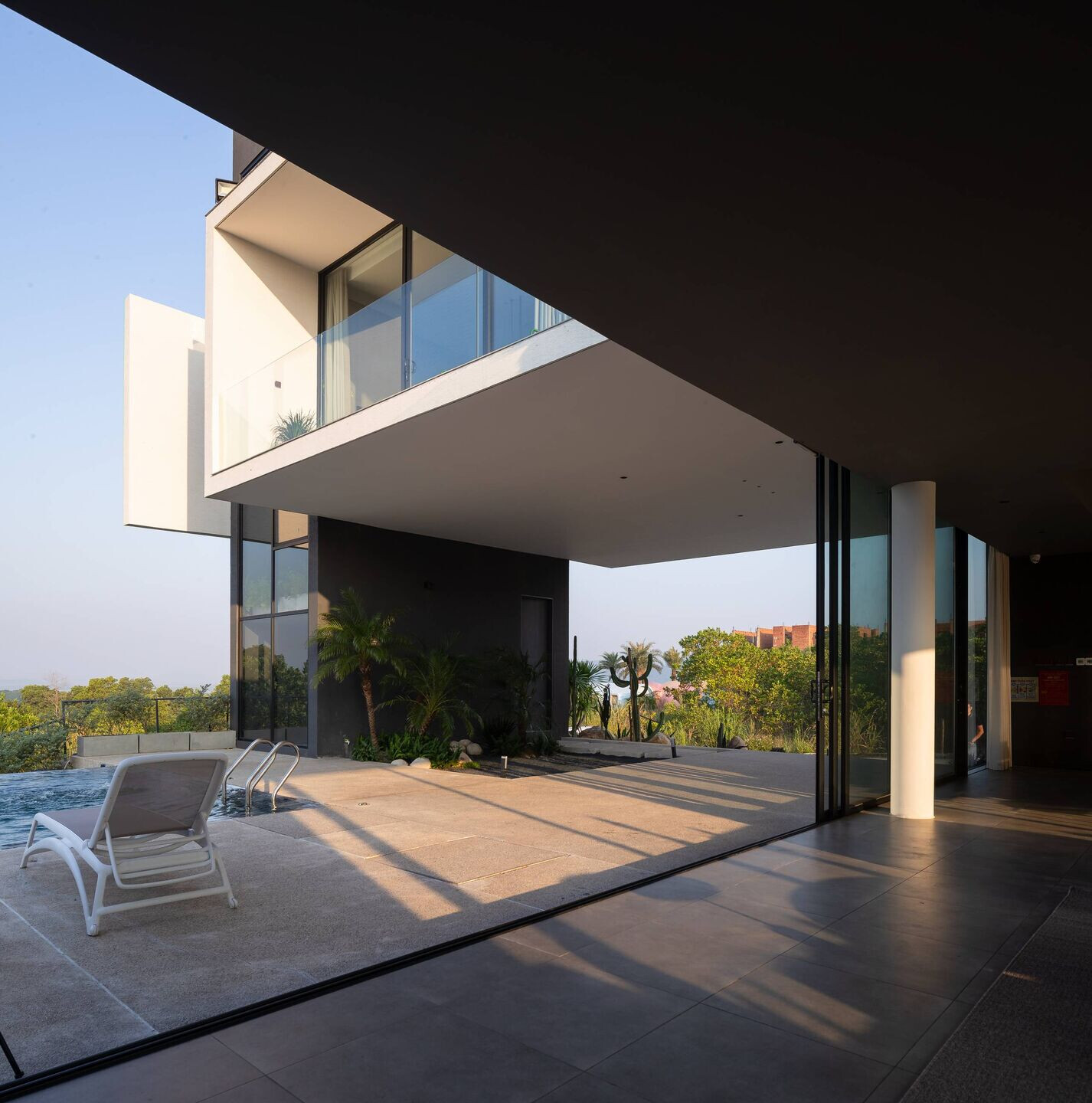 The base of the building was built by local stone allowing the house harmonizes with vegetational cover and around gravel. The vegetational cover is selected similar with the original landscape.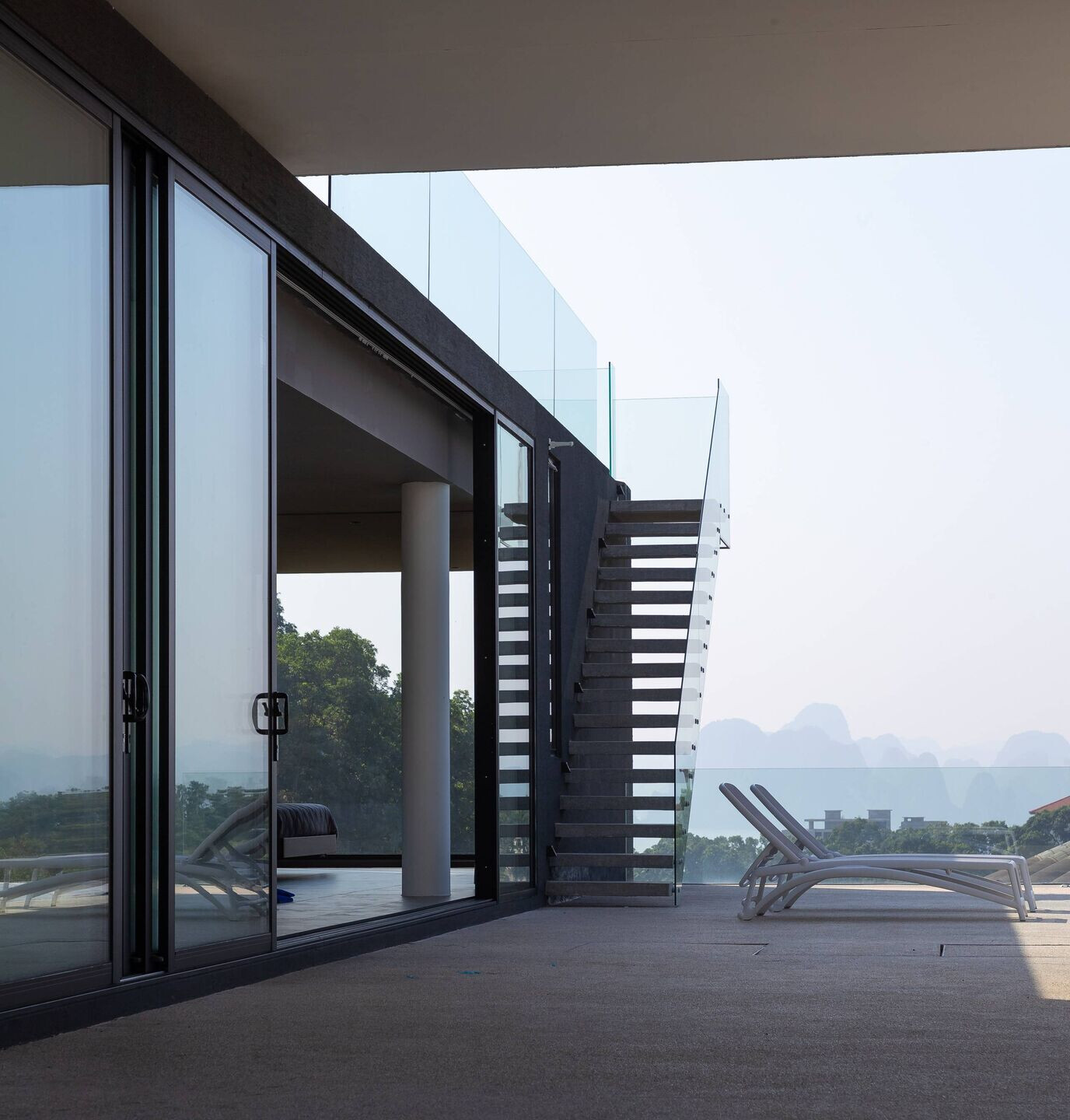 The infinity pool is located on a platform higher than the below block, allowing swimmers to have a view directly to the sky and sea.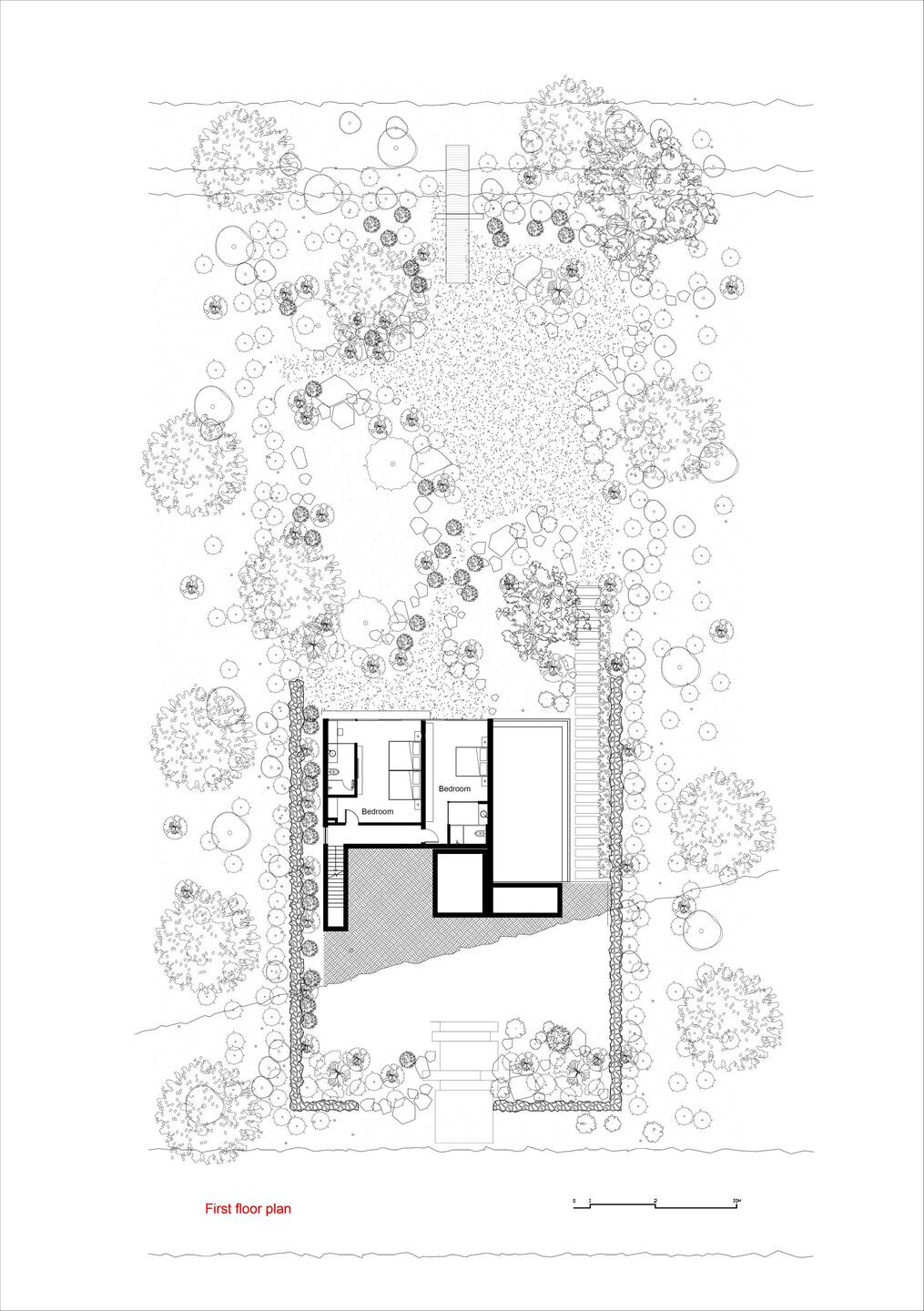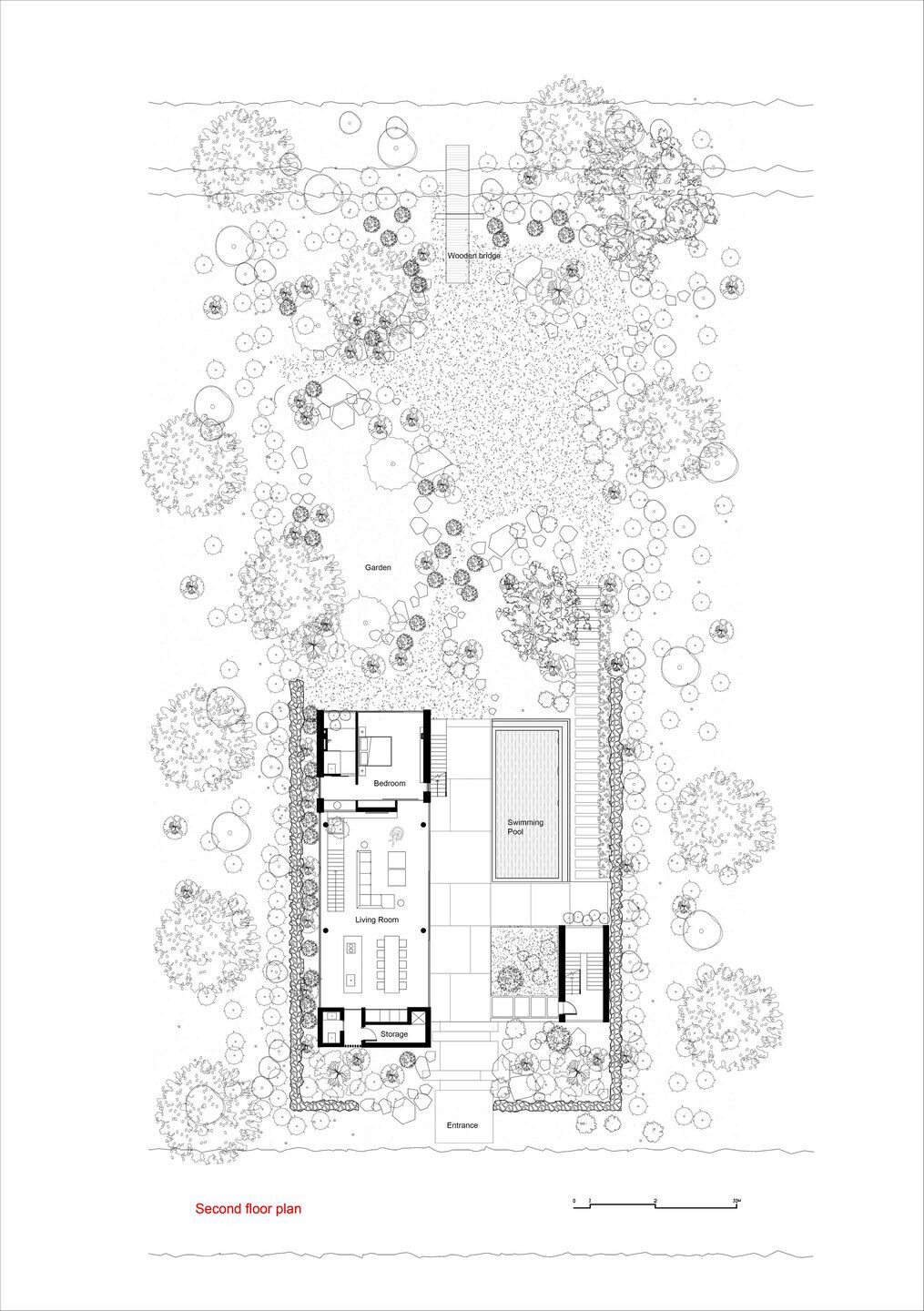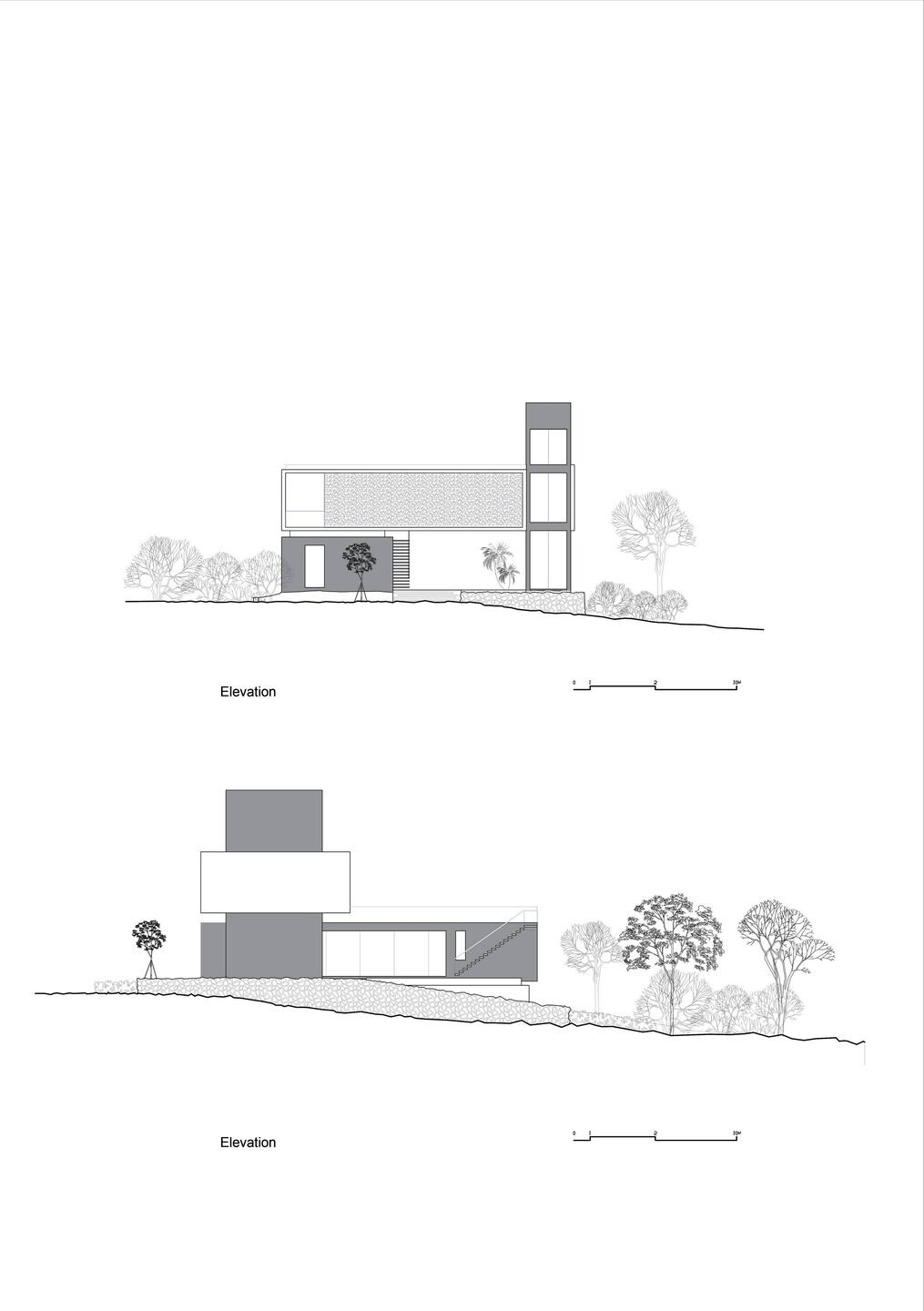 Material Used:
1. Aica Kogyo: Aica Paint
2. Bunka: Door
3. Xingfa: Windows and Glass Doors
4. SAT/Croled: Lighting
5. Vicostone: Stone
6. Vietceramics: Tiles
7. Klee Home Décor: Fabric