The project in question is located in Bairro do Restelo, in the west of Lisbon. This neighborhood, built in the 1950s as an economic neighborhood, has a radial structure and is mostly made up of semi-detached houses. The implantation of these houses is set back from the main street creating an outdoor area.
The rehabilitation of this house had as its starting point the expansion of the same, having as main premises, the creation of large spaces and with lots of light.
The ground floor was conceived as a single space where, through the implantation of the volume of the toilet and the stairs, it is possible to organize it in four moments, the entrance hall, the kitchen, the living area and the dining area.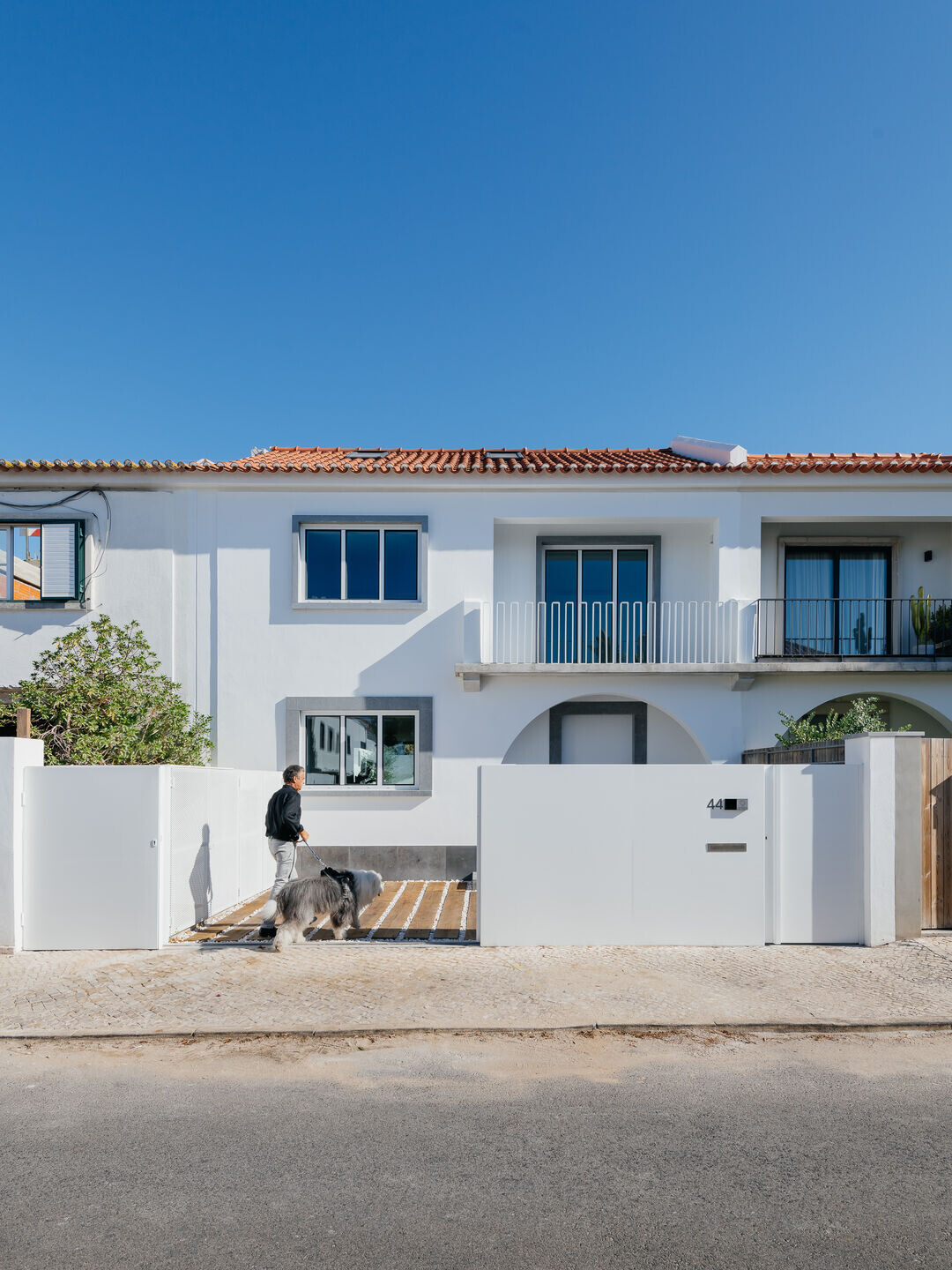 The staircase was designed to allow greater transparency and thus visual contact with the large opening of the living room as soon as we enter the house. The steps in sheet metal and the vertical metallic elements painted in white give the stairs a lightness and at the same time a sculptural character.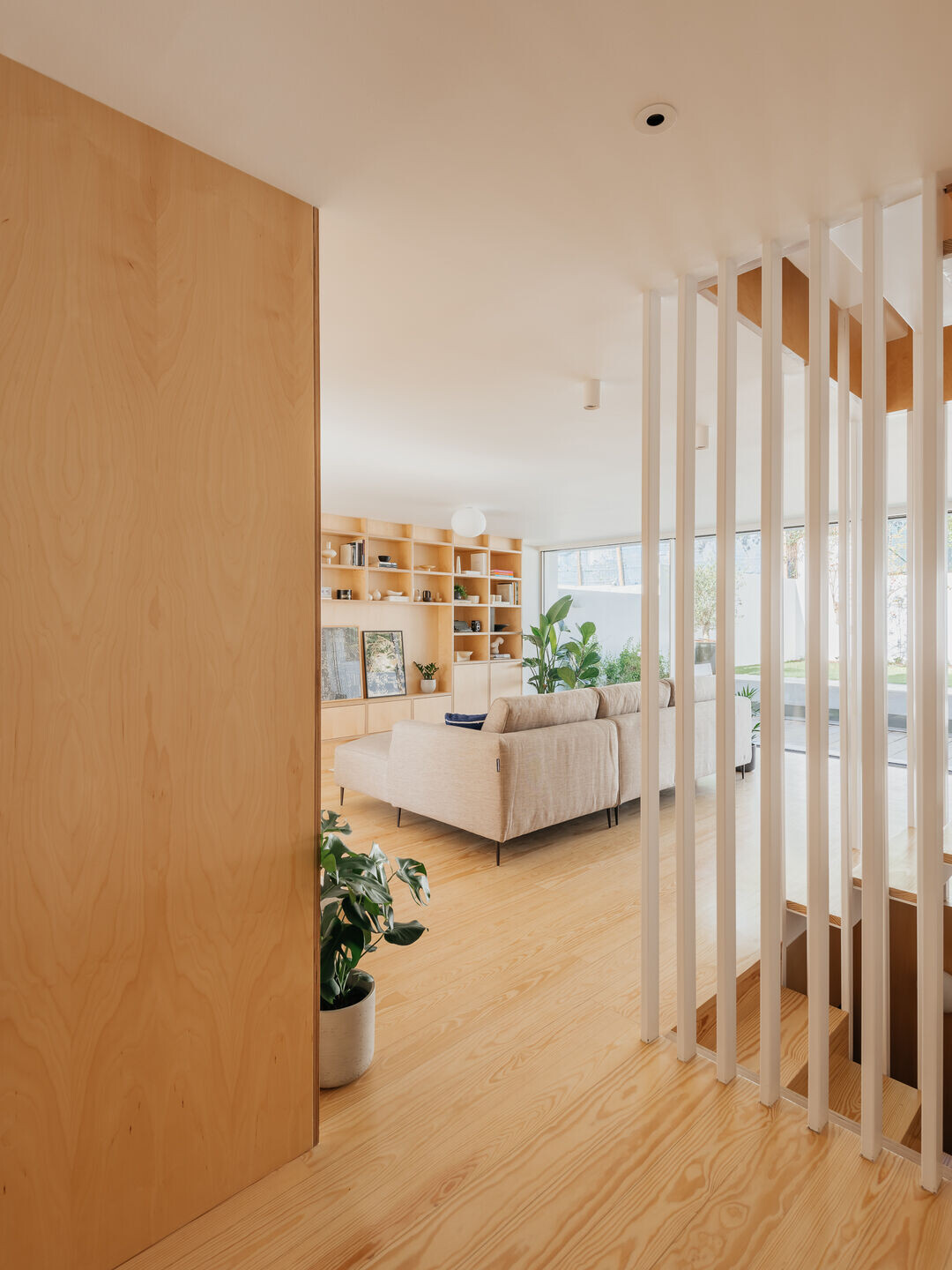 The kitchen is open to the living room, which allows the entire ground floor to be lit by the openings on both facades.On the back we have a large tri-rail span, which establishes a direct relationship with the outside area and results in an extension of the room to the outside.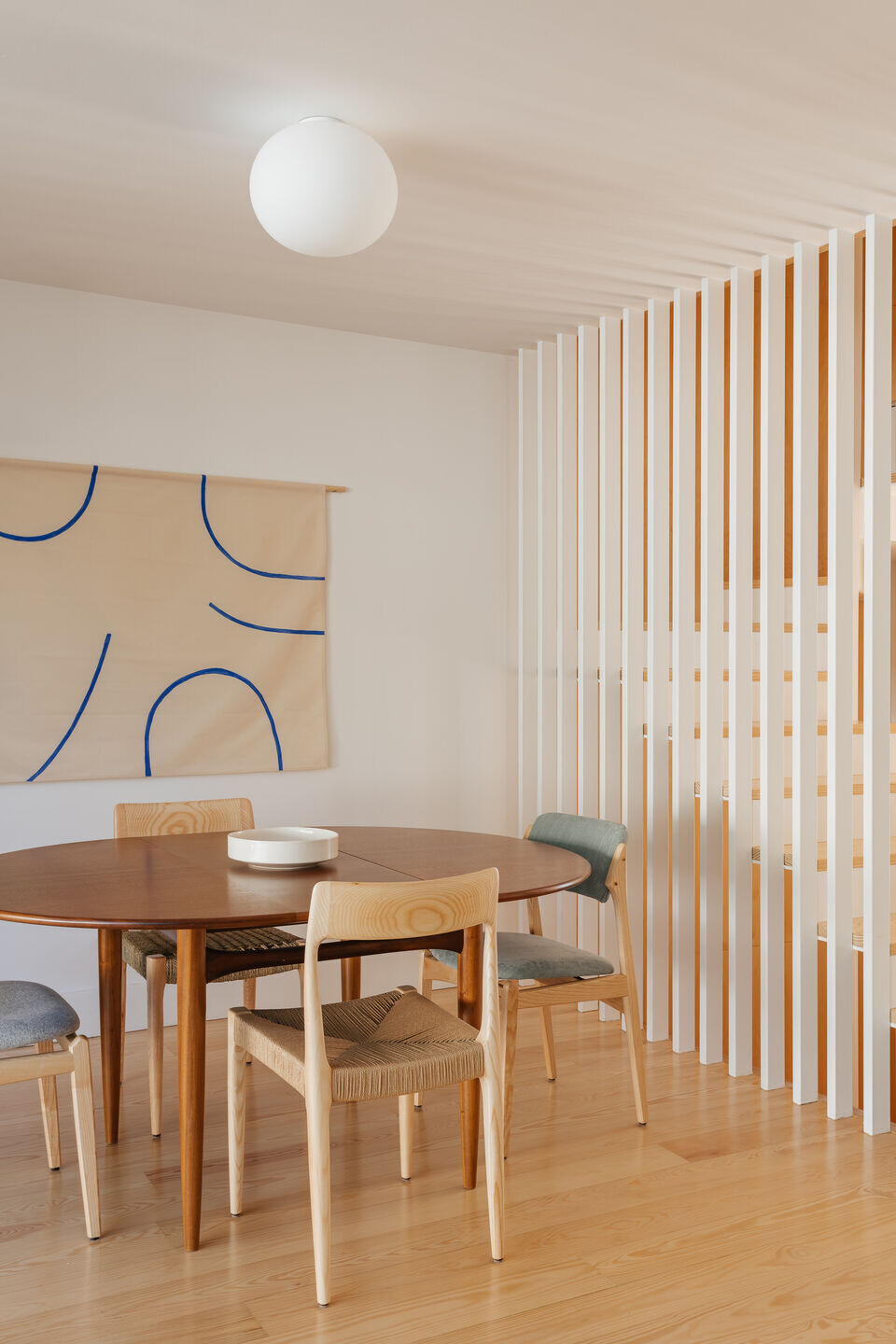 The outer area is divided into two distinct areas, one for greater permanence, located adjacent to the rear elevation and the other at a higher level and corresponding to the area with the vegetation cover and flowerbeds.
On the 1st floor are located the bedrooms, a bedroom and a suite facing the main street and the other bedroom facing the garden, the latter, given its orientation, has a large opening. On this floor there is yet another sanitary installation that supports the two bedrooms.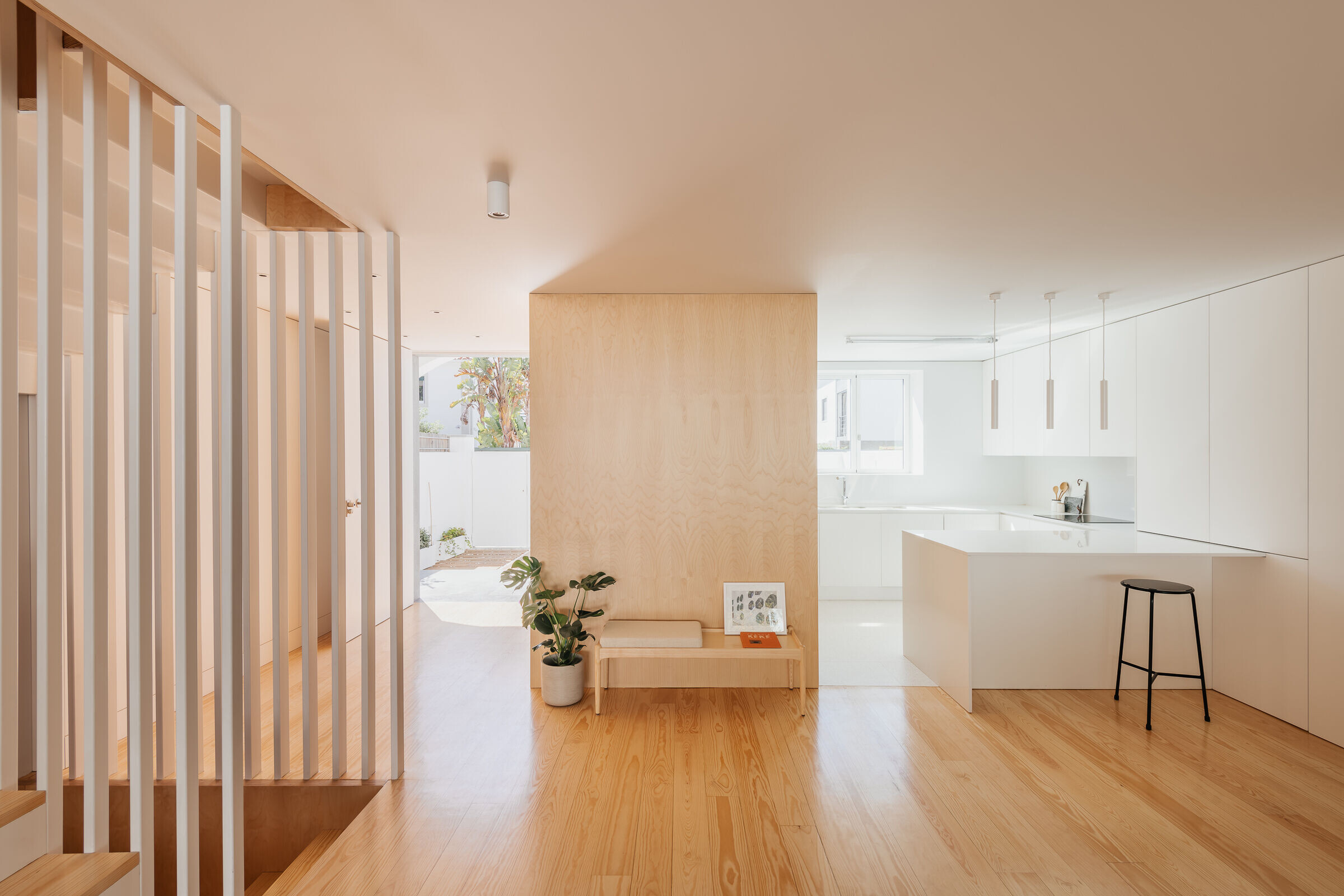 The staircase continues to function as the central point of the house, on the first floor, the staircase becomes a birch box, integrating the doors that give access to the bedrooms. This same staircase also gives access to the attic.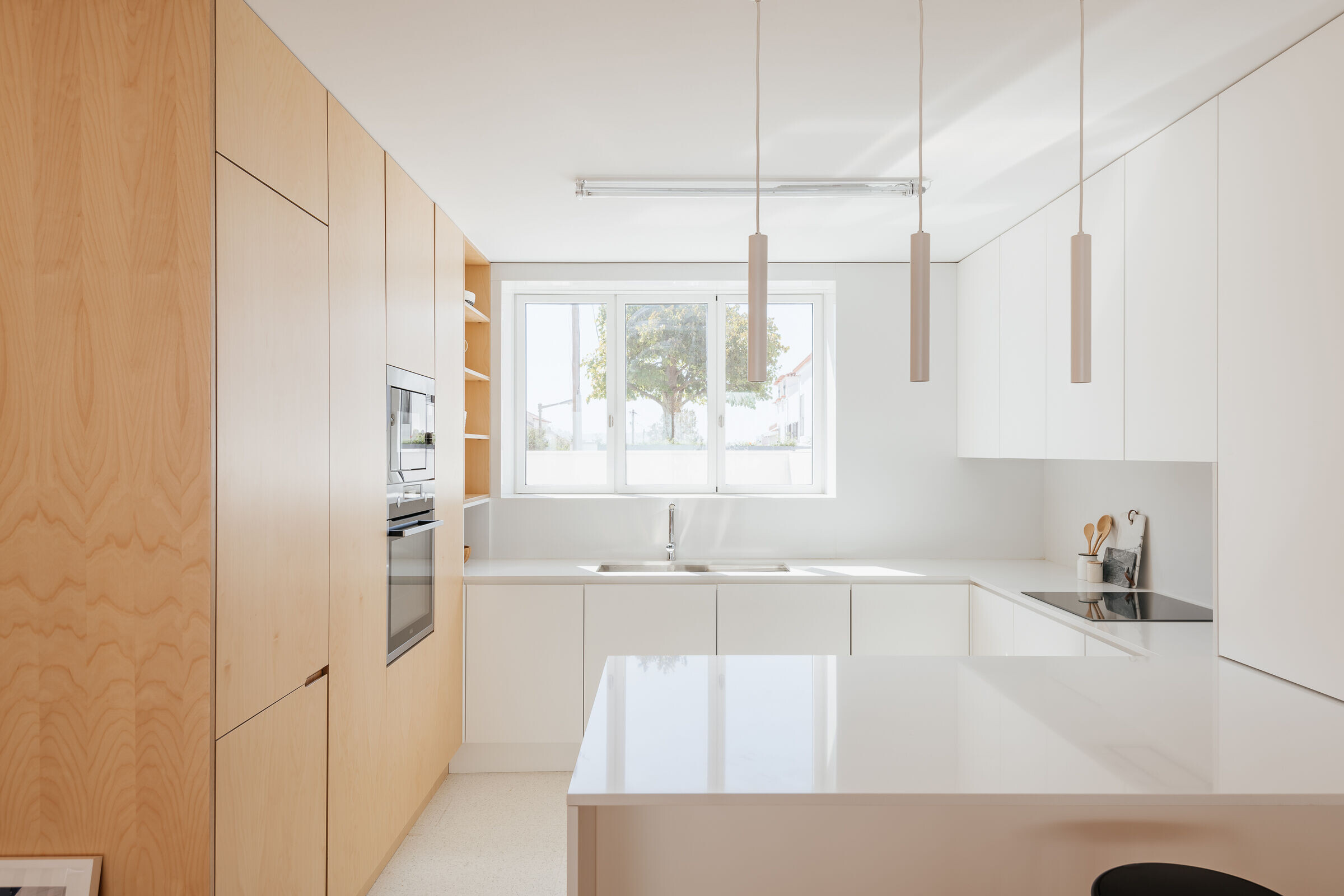 The attic is divided into two zones. One corresponds to the use of the roof and assumes the geometry of the existing roof and the other corresponds to the introduction of a trapeirão oriented to the north.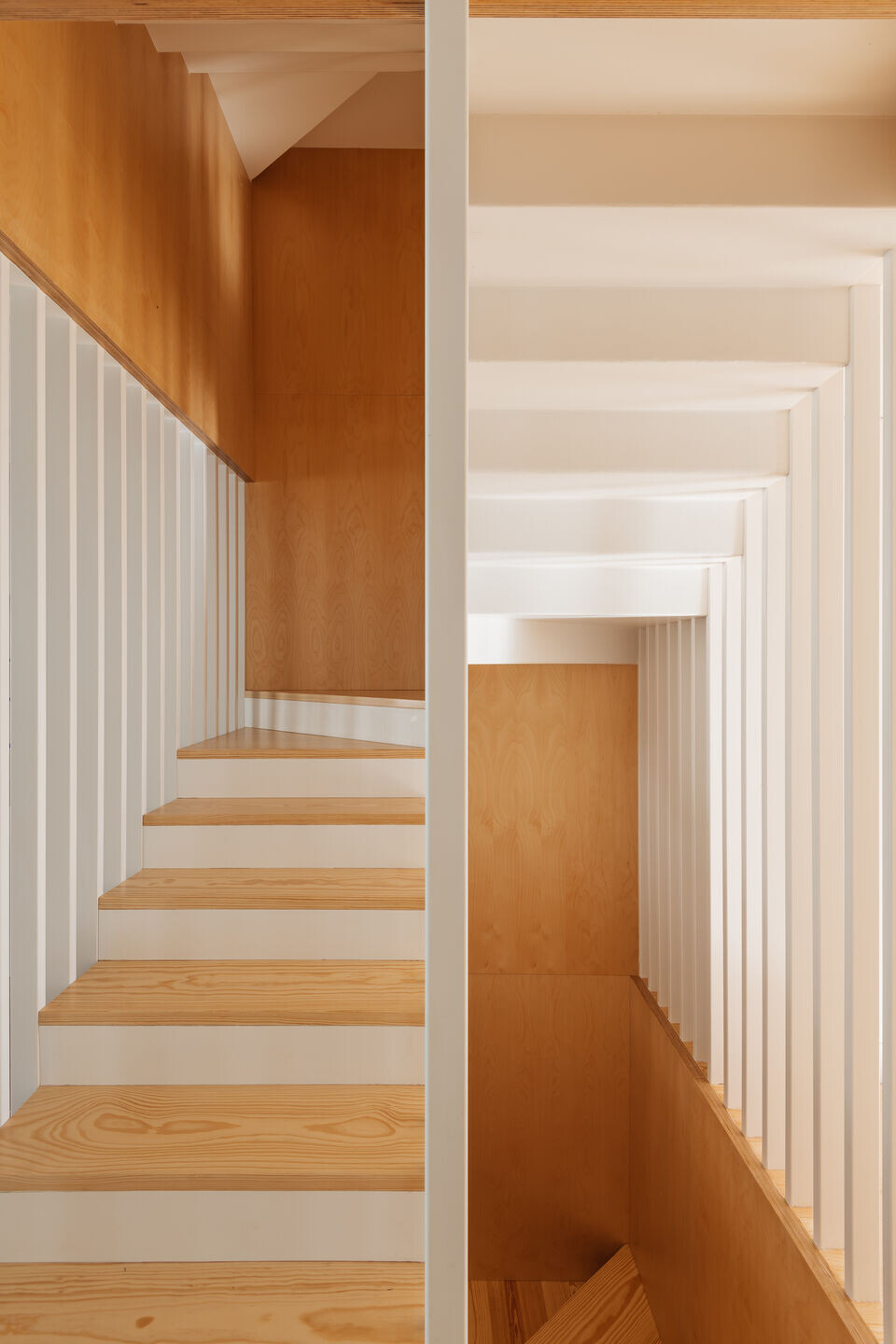 In morphological terms, with regard to the main elevation, our intervention did not alter the original construction in any way. It is at the back that the expansion takes place and we observe a more evasive intervention, through the introduction of large spans.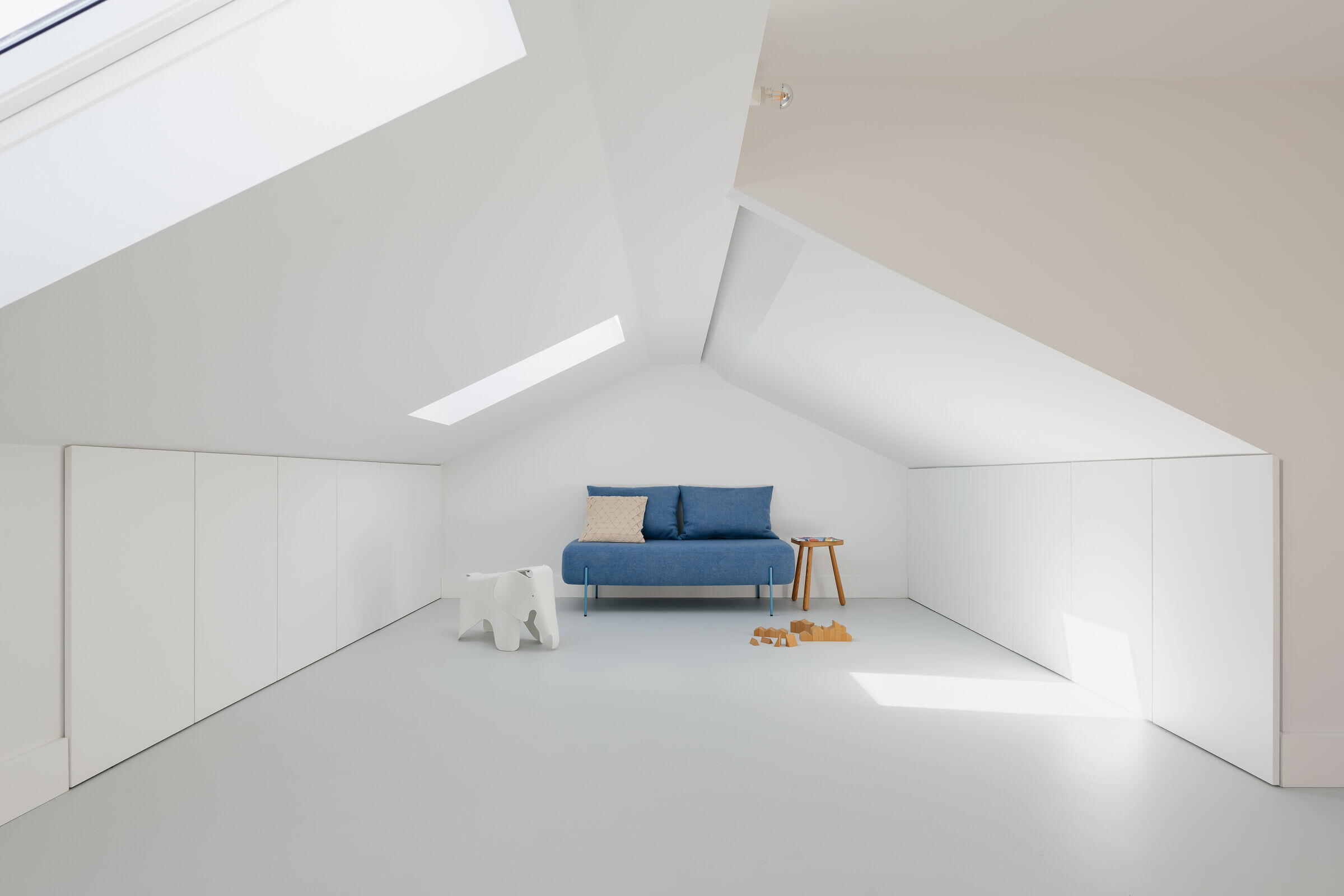 The house also has a basement, where is located a storage area, a technical area with a pantry. The remaining area, which corresponds to the implantation of the house, was left in open space, allowing a more versatile use.