Through its form, the Schlatter house handles two important site conditions. The frontal volume, located on the ground floor, provides privacy from the street, while the upper volume, perpendicular to the first one, takes advantage of the view to the eucalyptus field located nearby.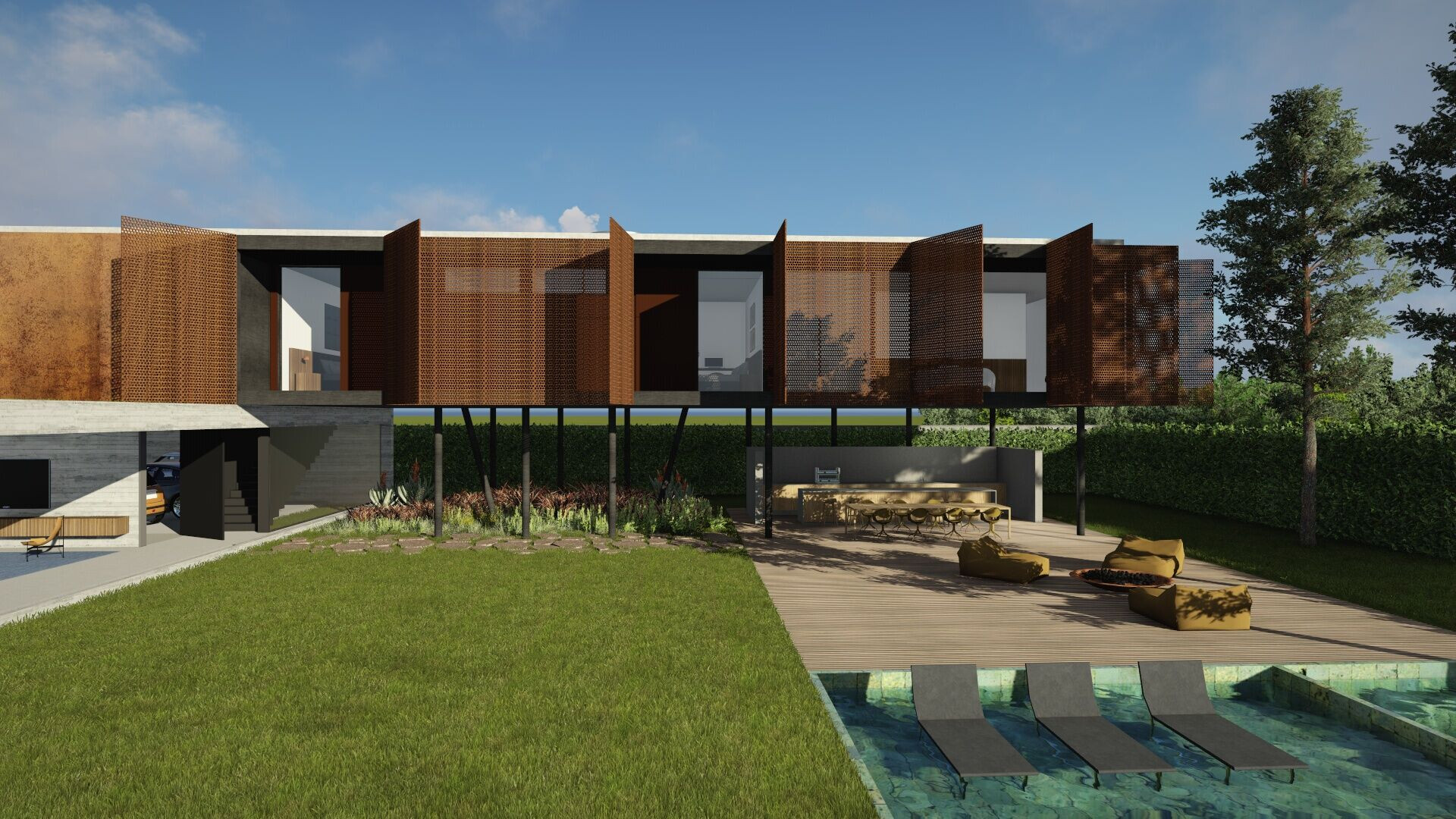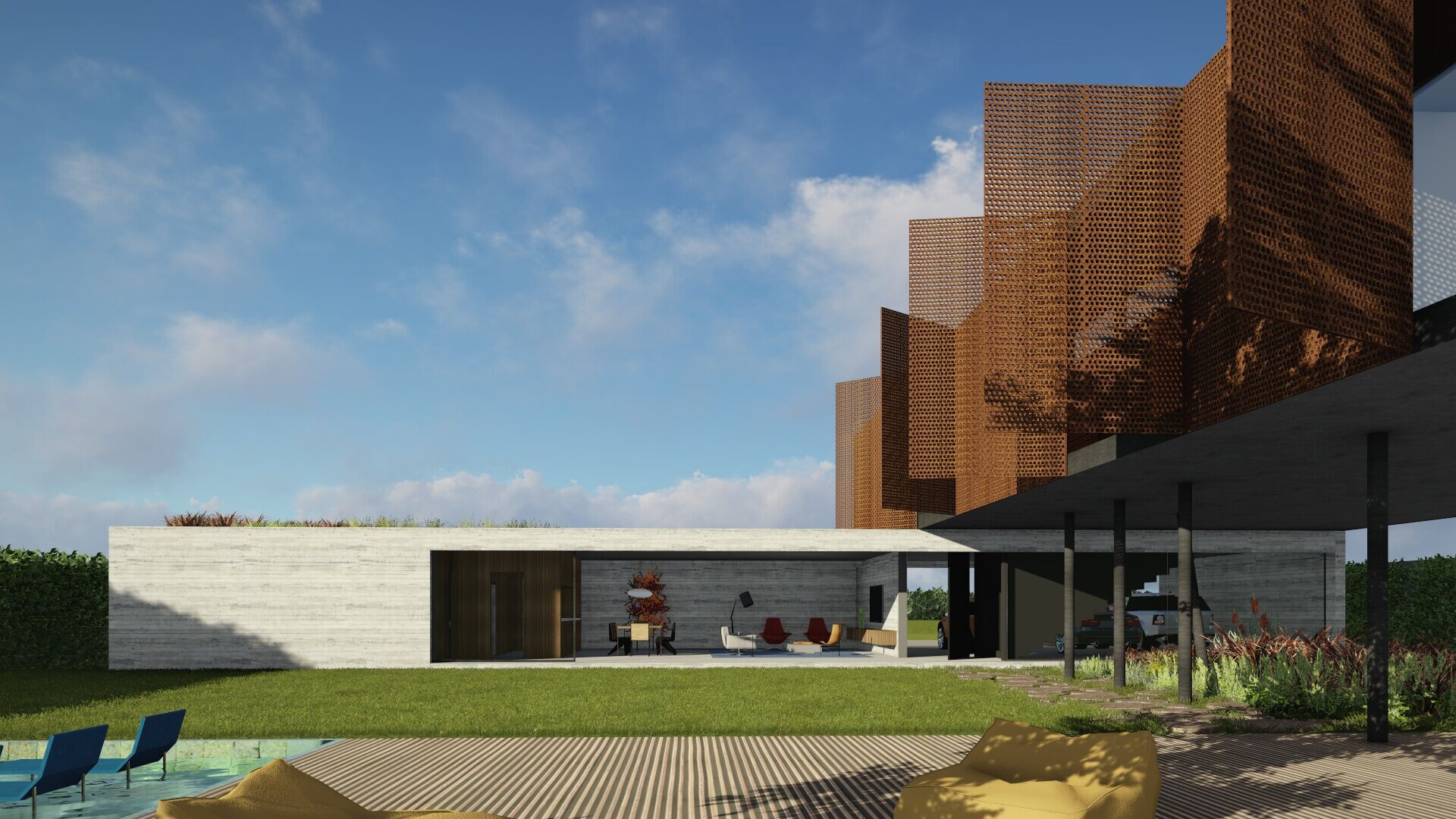 Through this configuration in L shape, it´s possible to walk underneath the upper floor volume while seizing the intense landscaping, arriving at the leisure area. This final area was designed as an island surrounded by green, establishing a direct connection with the open patio on the back.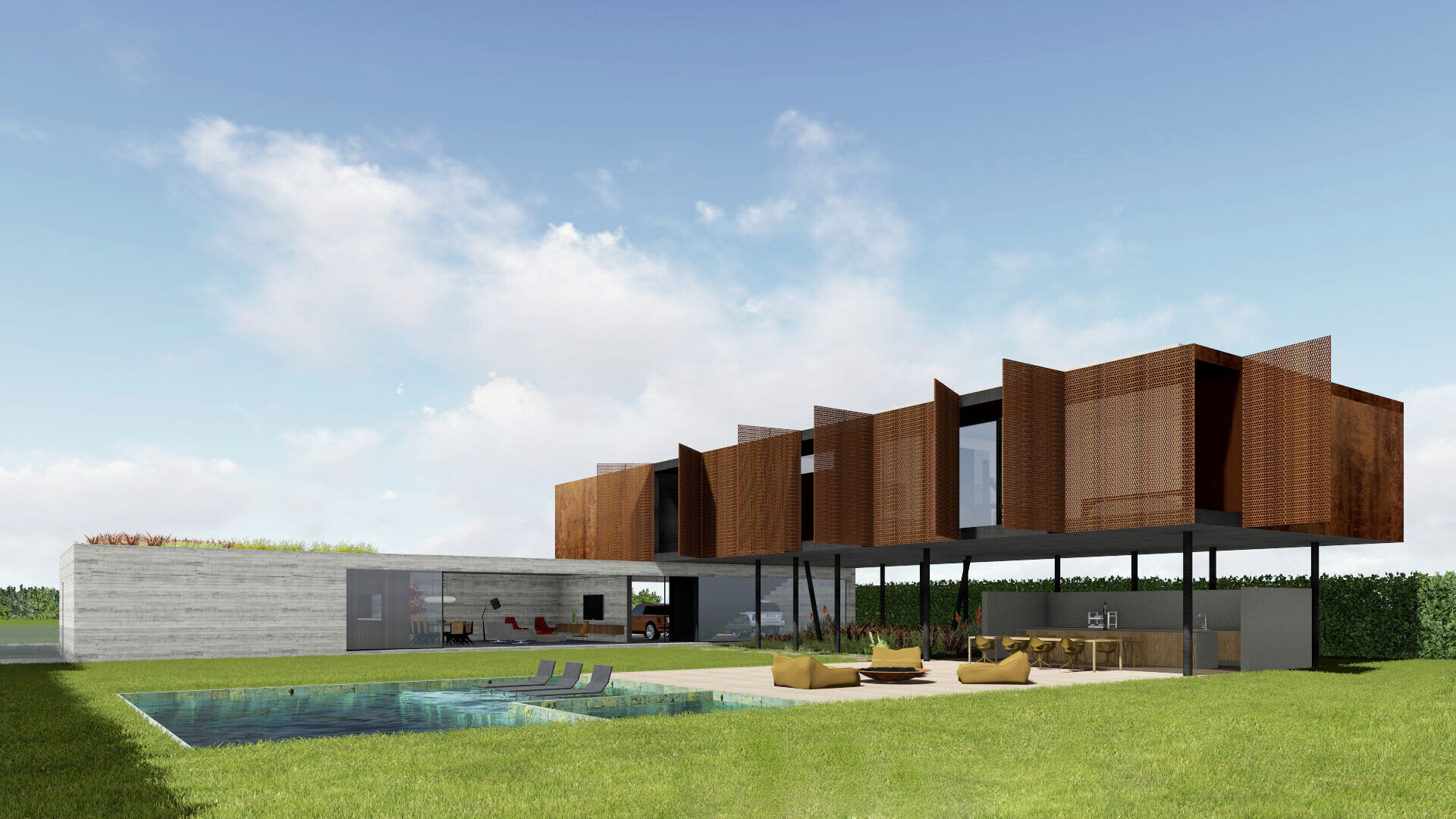 The upper floor´s bedrooms, protected by the sun-shading structures made of perforated steel, are backtracked from the facade due to region´s the intense insolation. In the same way, the brise-soleil on the ground floor controls the insolation and the level of privacy desired in social areas.