The School Matrix is an exhibition design featuring new school projects that are part of a massive initiative by the city of Shenzhen to promote innovation in school design. The concept for the exhibition design conveys several key values of this initiative including sustainable design, speed of construction, spatial diversity, and designing in density. To reduce time and waste, the design was built using ready-made scaffolding on loan for the exhibition. The kit-of-parts also allows the exhibition to easily travel and be quickly reconfigured for spaces in other locations. After its use for the exhibition, the scaffolding was returned to its intended use on construction sites.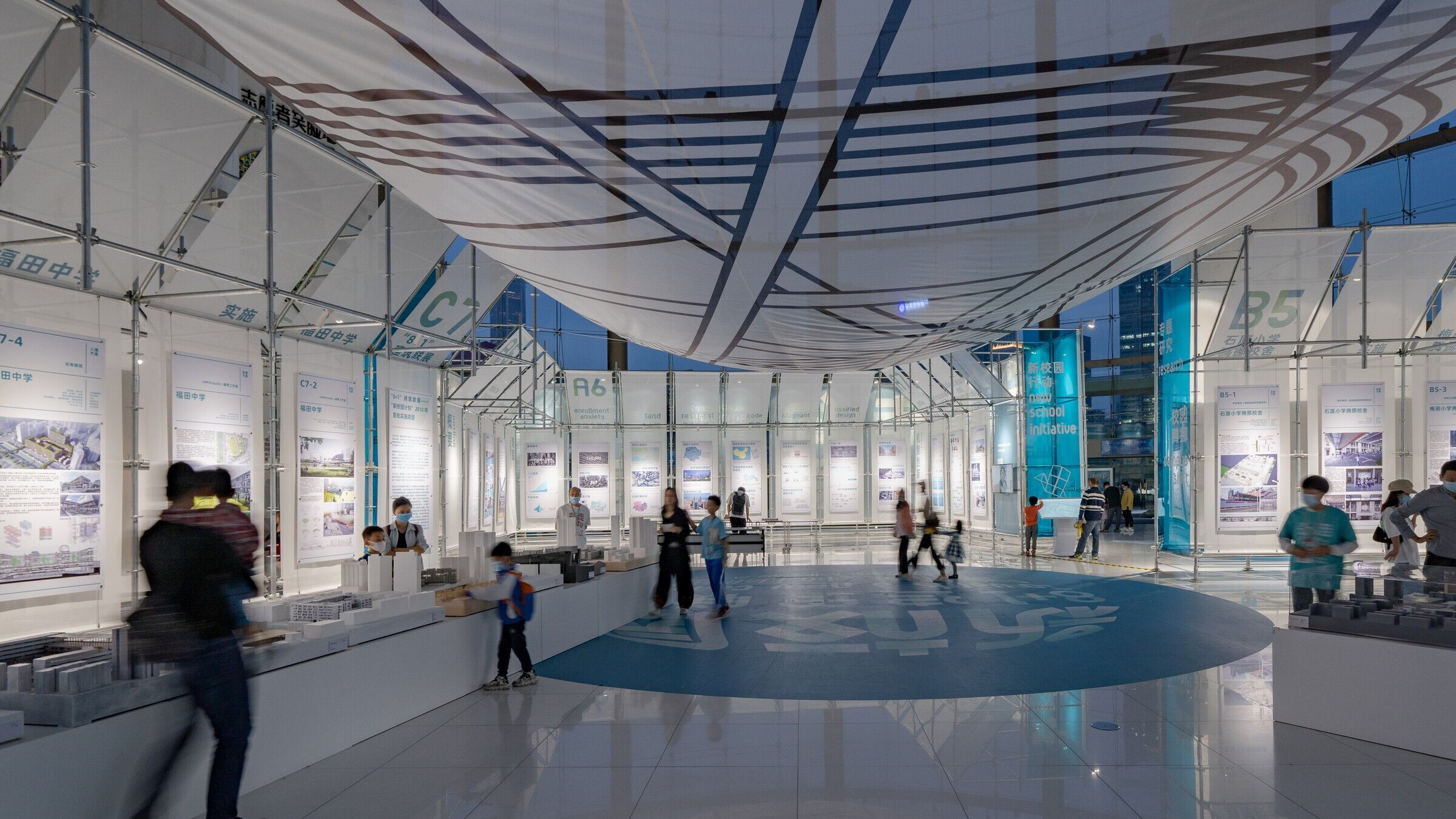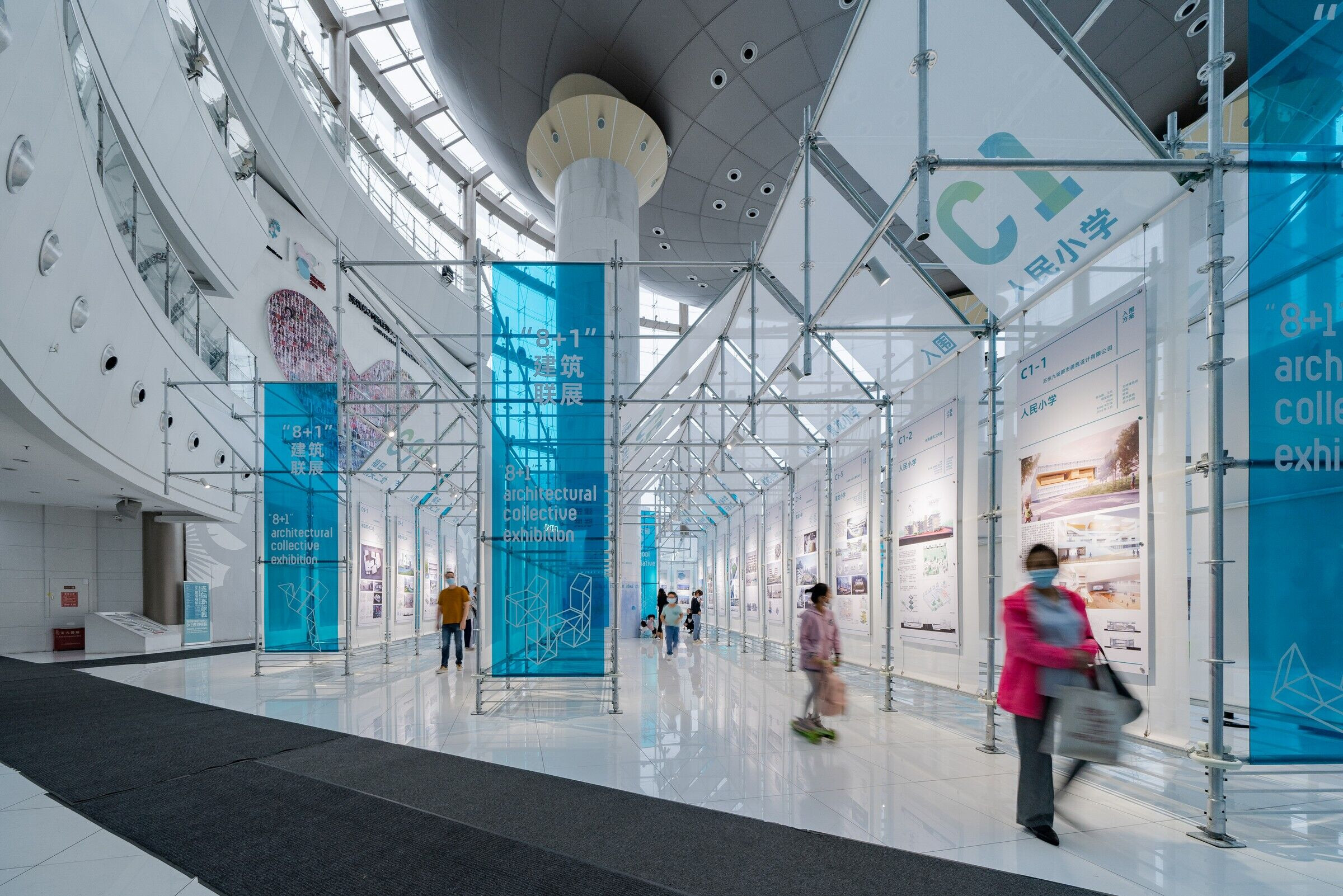 The repetitive building elements reflect the dense environment that characterizes the conditions what many of the schools in the exhibition contend with. Models, drawings, and text are organized in four uniquely shaped areas that surround a central events space. Visitors are able to explore and engage with the exhibition content in multiple ways. Included amongst the many ground breaking projects in the exhibition is PAO's recently completed Fuqiang Elementary School.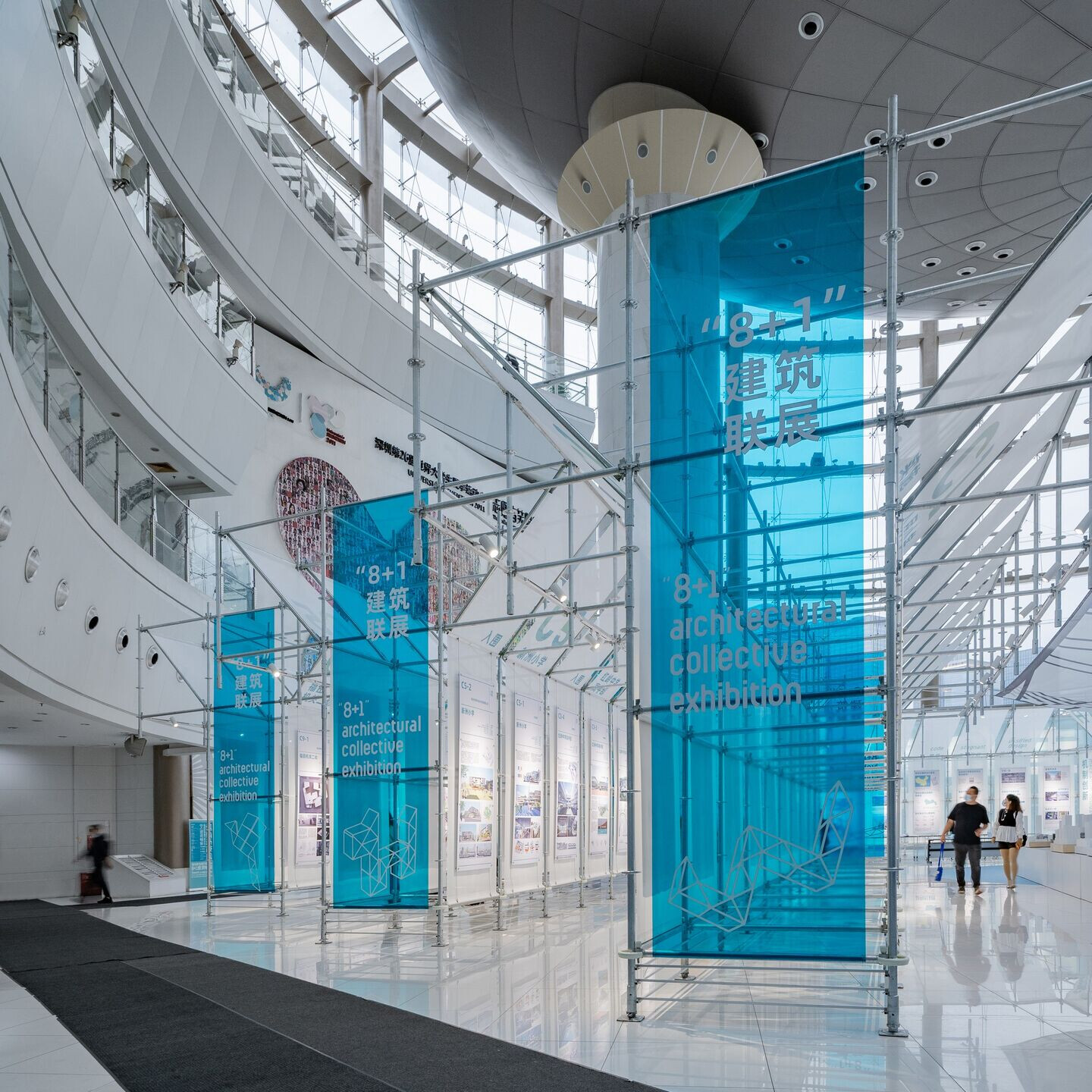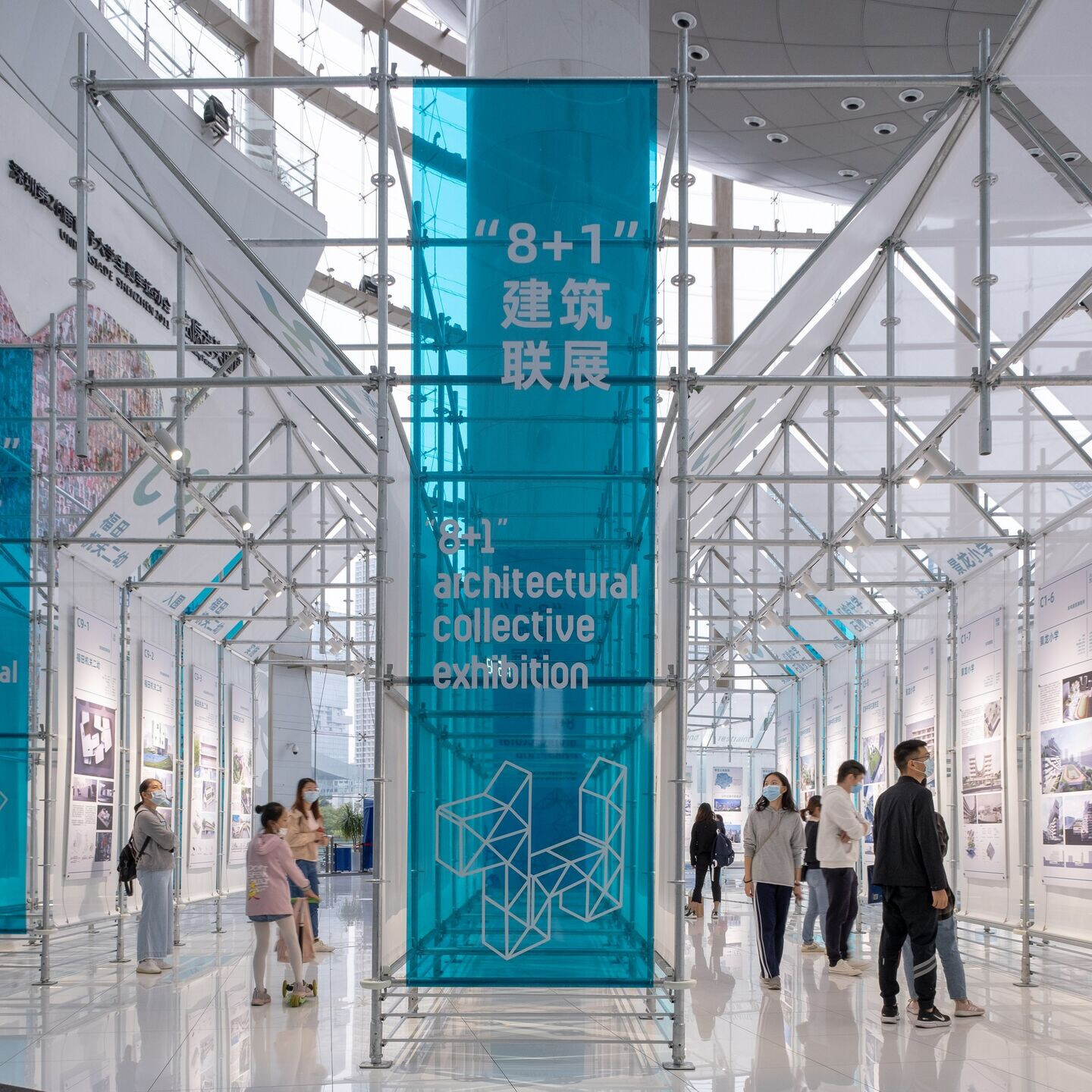 The "8+1 architectural collective exhibition" opened October 2020 at the Shenzhen Children's Museum of Science and Technology.