Delorge Seat Skoda Hasselt built a completely new location in Hasselt (BE). The building was realized through a collaboration between Mamu architects (design), Mathieu Gijbels office and industrial building (construction) and ArcelorMittal Construction Specials (facade systems).
The building is built from a complete steel structure with insulated load-bearing PIR sandwich panels of the Promisol S Hybrid type. In addition to being a good carrier, these hybrid panels offer excellent insulation and are wind and airtight. This increases the building speed and also the comfort (indoor climate).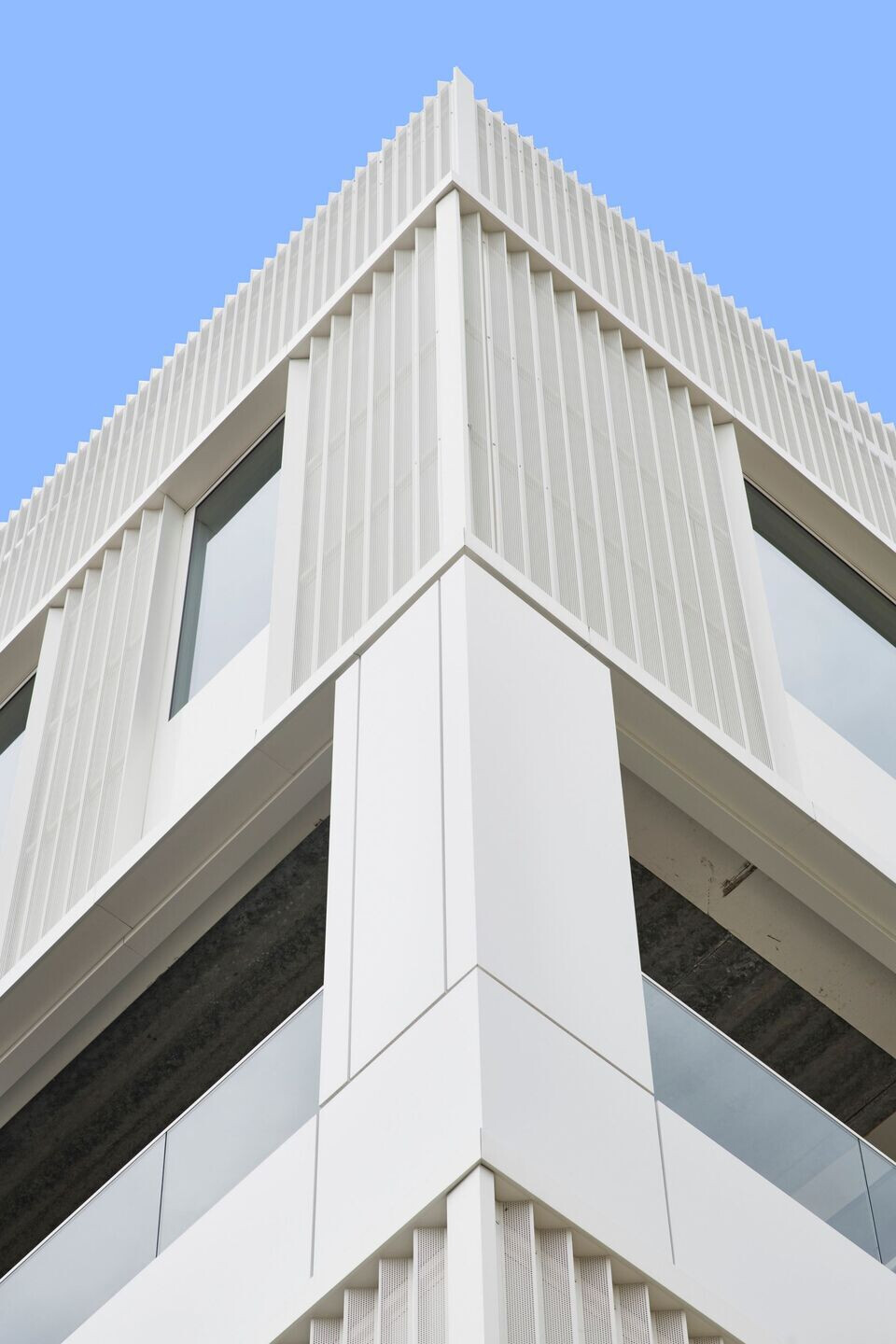 The facade consists of two Isis triangular profiles, namely Isis 55/120-7 and Isis 79/140-5, with a height of 55 mm and 79 mm respectively. In addition, both Isis triangular / point profiles are provided with a perforation of 6mm with a triangular pitch of 9mm, so called R06T09. This perforation is only found in the flat sloping parts of the Isis profile. To protect this system, both Isis point profiles are coated double-sided with a polyurethane coating called Hairexcel with a thickness of 60mu.
Design Mamu architects
Built by Mathieu Gijbels office and industrial buildings
Systems Isis 55/120-7 & Isis 79/140-5
Perforation: R06T09
Coating: double sided Hairexcel