Hidden in The Bund Finance Center (BFC). Seiku, Shanghai is tinted with a soft tone brought by the large area of warm-color stone finishes. Beside the low-key entrance, a green pool featuring a water curtain is embedded. Walking inside along the gleaming path beside the pool and turning around, the guests will capture an artistic scene of stones and flowing water.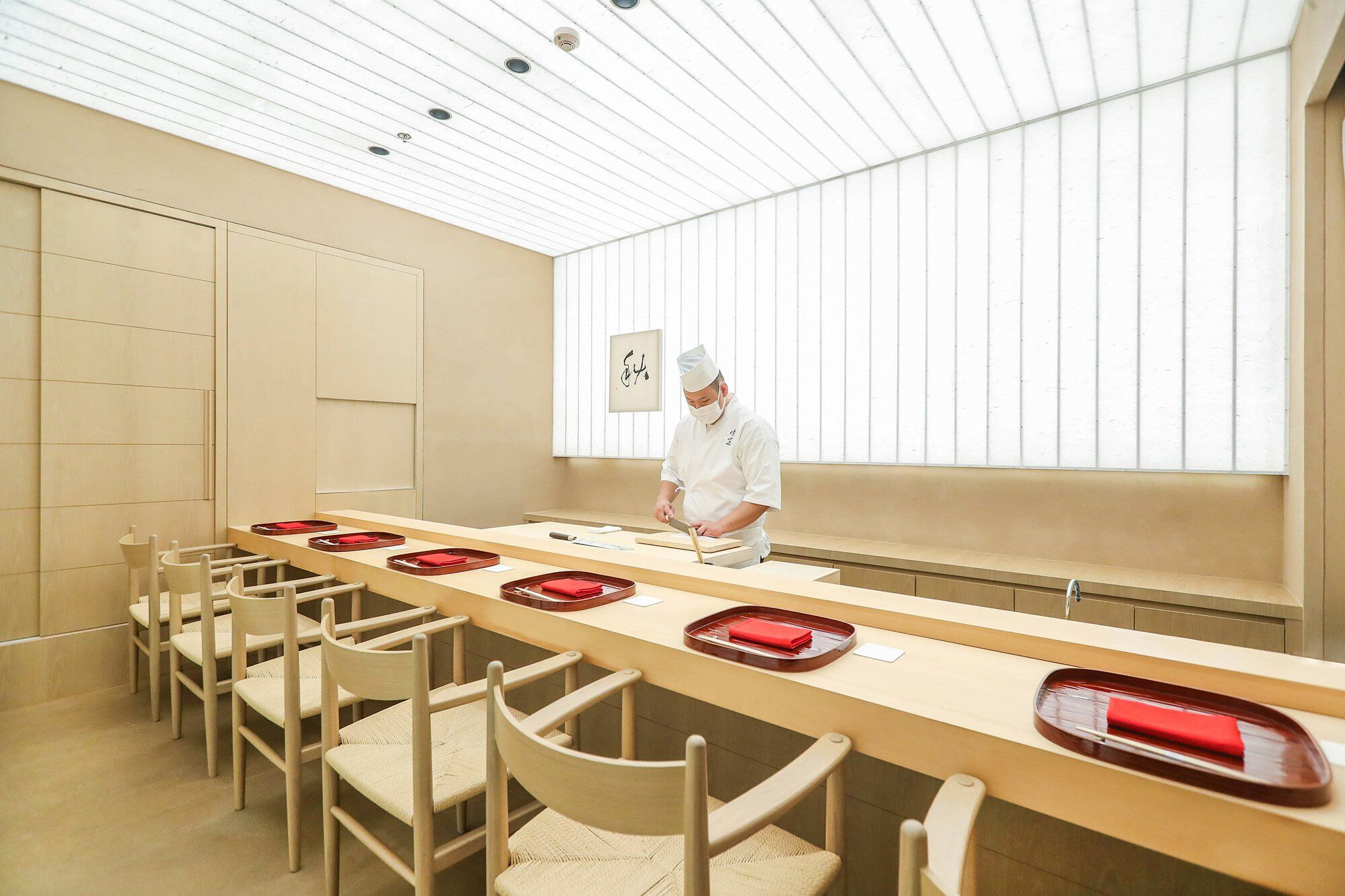 The passage is characterized by restrained lighting and a large area of blank surfaces, with dim lights guiding the guests. Light penetrates Japanese papers and spreads out in the space. At various heights and in the forms of points, lines and planes, the light sources explore more possibilities for the relationship between people and objects.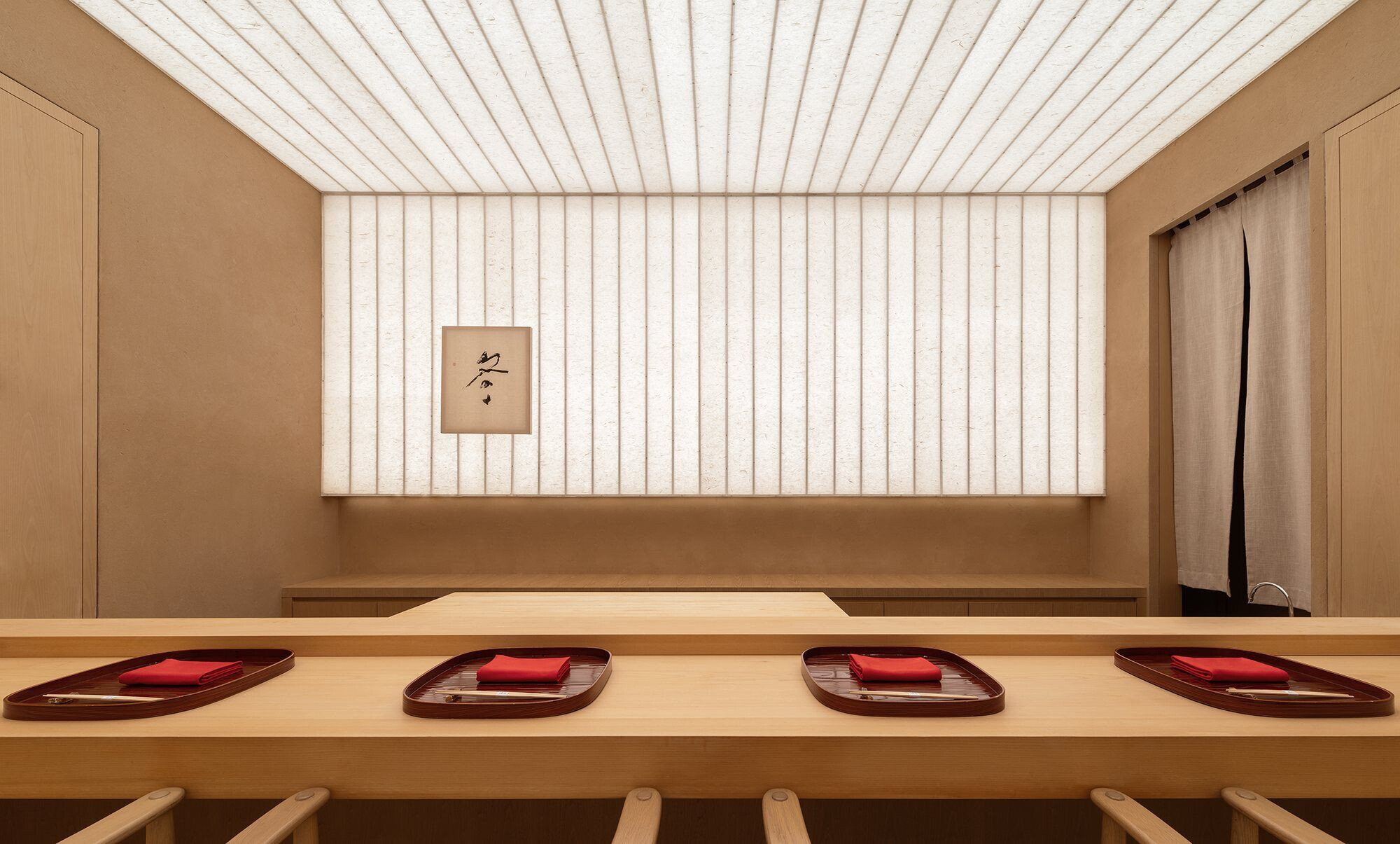 Washitsu rooms are wrapped by weaved rattan materials matched with blunt painted stone artworks, while the counter seating area utilizes Japanese papers as wall and ceiling veneers, which bring out a tranquil atmosphere. The overall space is a fusion of Japanese Zen style and minimalist Oriental aesthetics. The end area in the private dining room presents an avant-garde scene formed by gold foil, which echoes the character of modern Shanghai and brings unexpected playfulness.
Team:
Design firm: Nature Times Art Design Co., Ltd.
Creative director: Wei Jinjing
Interior finishes design: Wei Yaocheng, Guan Haoyuan
Interior decoration design: Zhang Huichao, Lin Yushi
Lighting consultant: ENLIGHTEN LIGHTING DESIGN/ Ding Jie