The villa is located on the largest island of Seychelles Island (Mahe).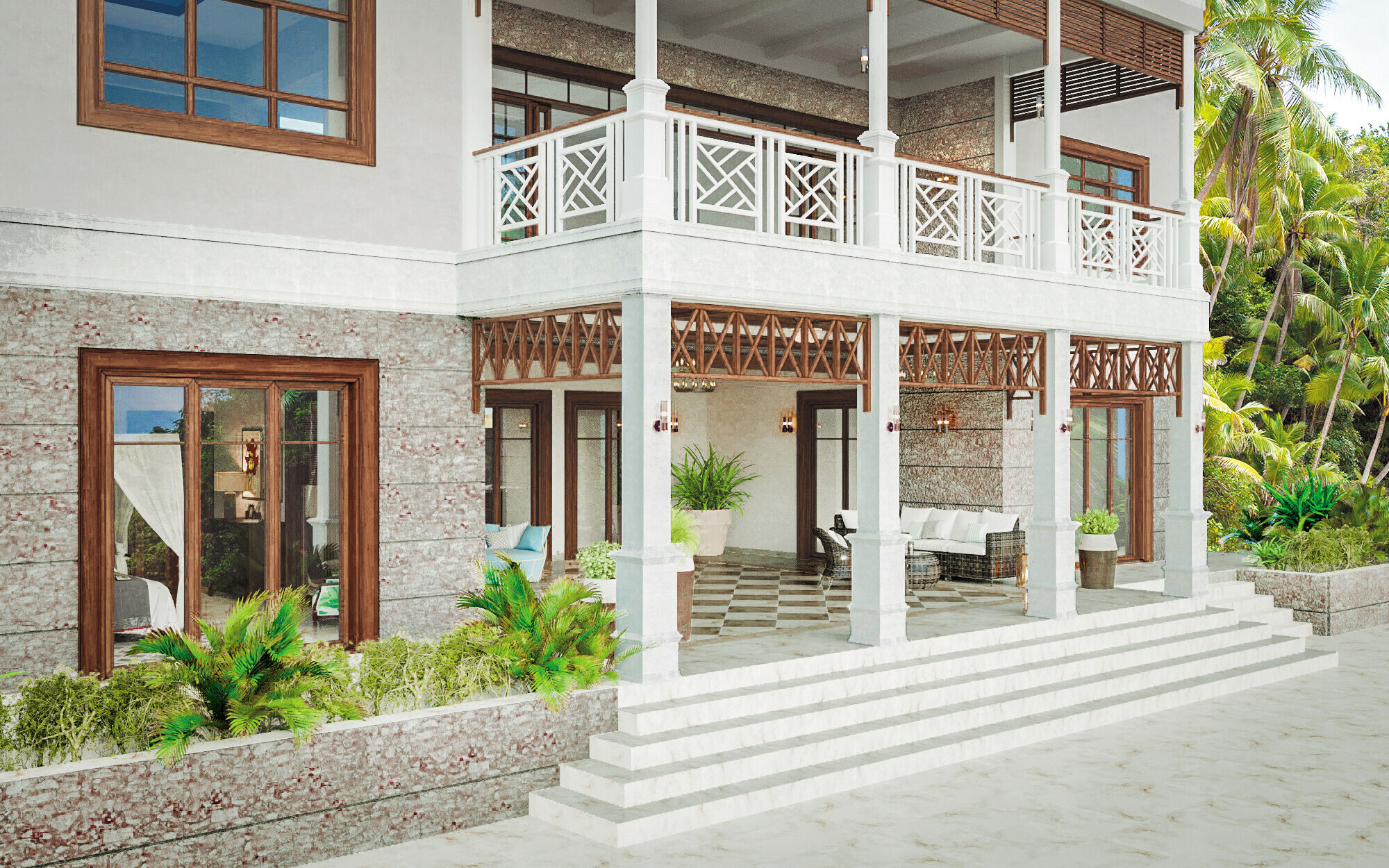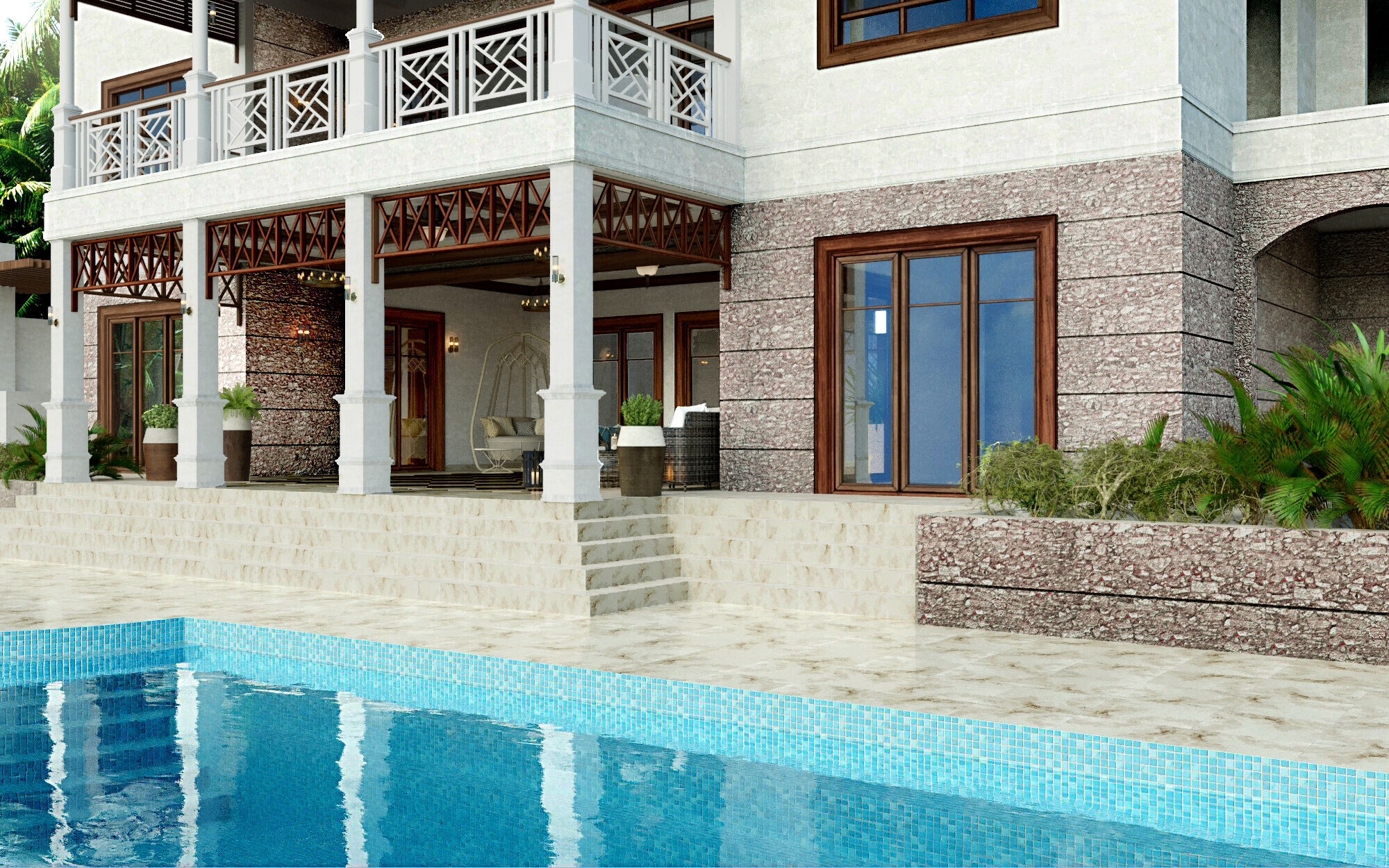 The interior of the villa is made in a traditional co-colonial style with elements of modern design.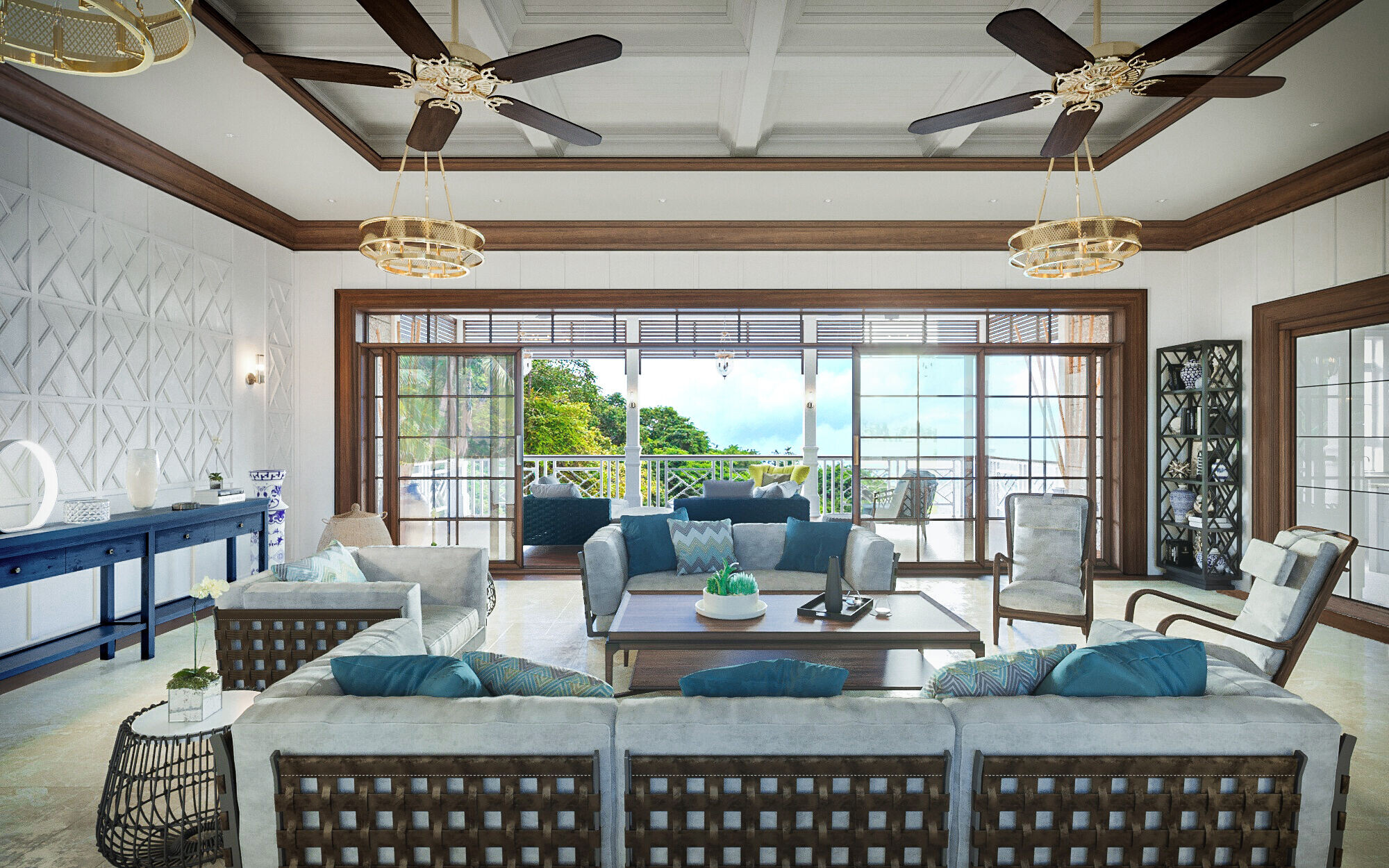 In the decoration, we used most of the traditional local materials, which are adapted to the local hot and humid climate. These are hardwood species such as merbau and teak. For finishing the floor and walls of wet rooms, we ordered Turkish marble, as natural stone is ideal for such rooms. All technological materials and components, including household appliances were brought from Europe. While all the cabinet furniture was made at the local manufactory.