Aedas' triumphant scheme of Genzon Technology Innovation Center in Shenzhen's Nanshan District encompasses offices that promote a new mode of working, luxury hotel facilities and a bracing shopping experience. The project will be an important node on the "Silicon Valley Avenue" connecting key areas of Shenzhen's high-tech industries.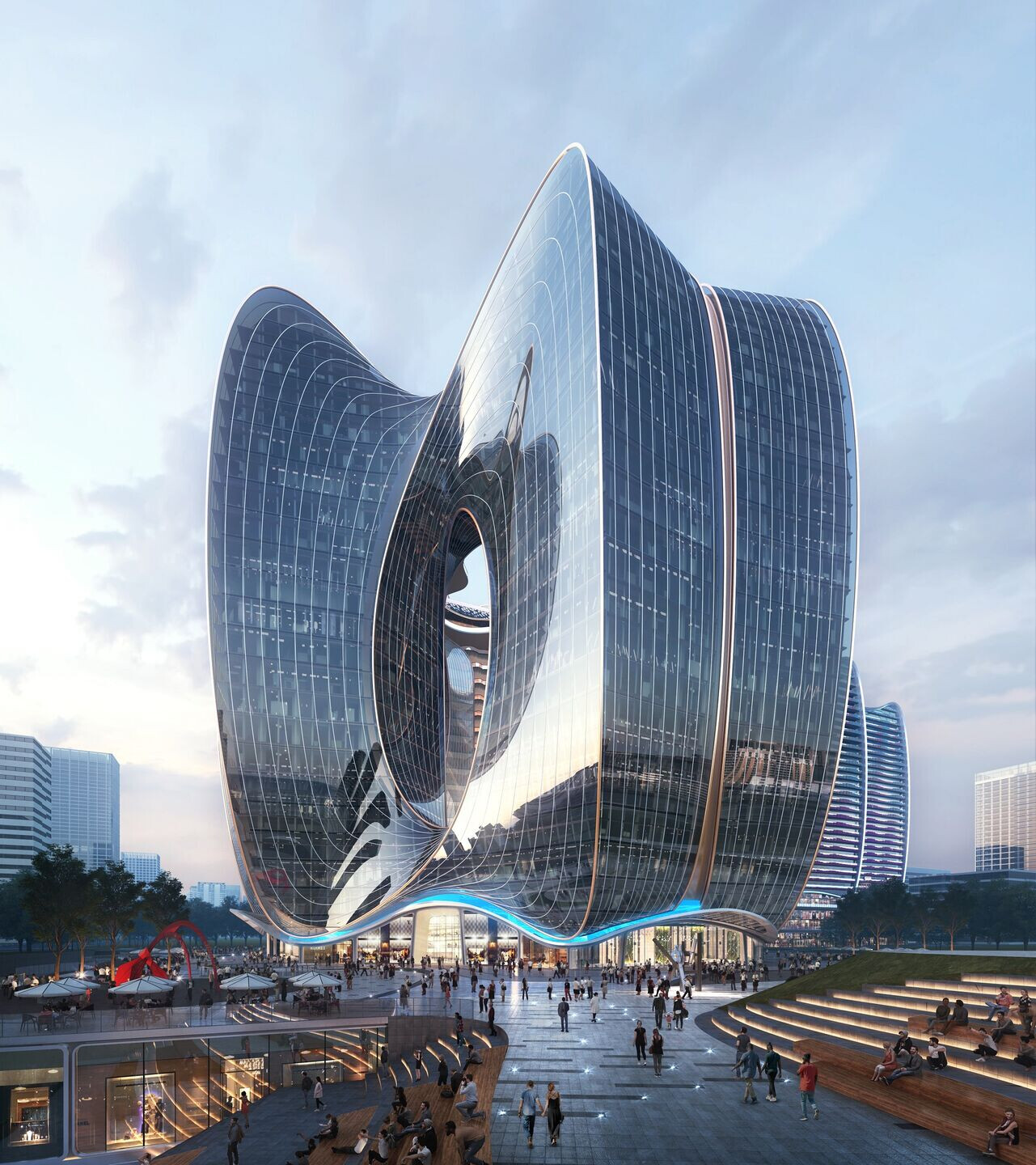 Aedas Global Design Principal Dr. Andy Wen is assured to "create an architecture that anticipates the future through inheriting the urban spirit of Shenzhen as a Pilot Demonstration Area, on which a canvas amenable to high-tech industries development is laid out."Premised on the Chinese idiom "flowers blooming with wealth", which is unmistakably reflected in the architectural outline: the coiling volume echoes the Shenzhen flower bougainvillea. Given the bifurcated plot, the apartments and community supporting functions are situated on the west side, while retail, office and five-star hotels are perched on the east side.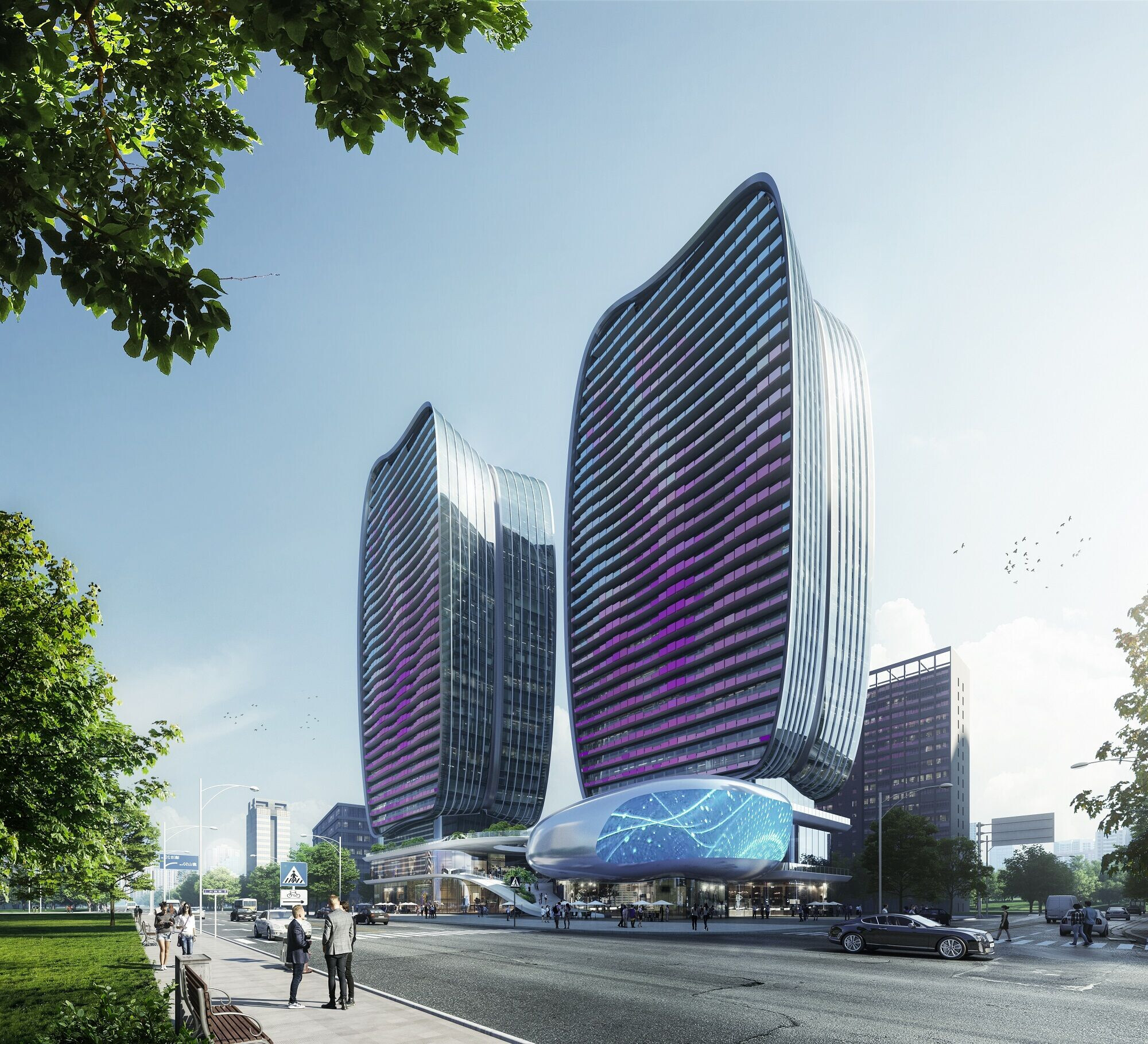 The diverse functions in the east are distributed among four towers. While meeting the requirements for building height, the cross-shaped layout maximises view and provides sufficient public space. Apart from the circular podium, the four towers are as well seamlessly connected by a circular aerial bridge, which houses interactive spaces including an open-air restaurant and infinity swimming pool. The bold building form establishes itself as an iconic city landmark as well as a vitality centre in the innovation hub of Shenzhen.The Mobius strip is conceived as the facade design core, reflected in the spiraling centre that shapes and bounds the towers. This vivid picture implies the infinite possibilities in the integration of technology, energy and innovation. The design proposes shuttle elevators and shared terraces along the centripetal side of each tower to engender a vertically-expanding leisurely office environment. The open area extends longitudinally and meets naturally at the bottom; accentuated with indoor lighting, outlines of golden stamens emerges, and the curved glass panels are presented like petals, alluding to project's flower muse. At the same time, the unique dome-shaped opening allows sunlight to pour downward, blurring the boundaries between indoor and outdoor, forming an iconic atrium space.The twin apartment tower in the west are linked by the podium. The podium is open to the community, and the street corner is equipped with a huge multimedia display screens, creating a vibrant block. The twin towers' iridescent gradient façade with textural, three-dimensional lines accord the development vitality.
"More than a building that serves a functional purpose, we hope it contains as well the spirit of the city. By the confection of form and function, Shenzhen Genzon Technology Innovation Center augurs prosperity for Shenzhen." — Aedas Executive Director Dong Wei Wang.