The illusion of water is the design concept of SHIBUYA 19, the mix used building project consisting of a shopping plaza and a hotel.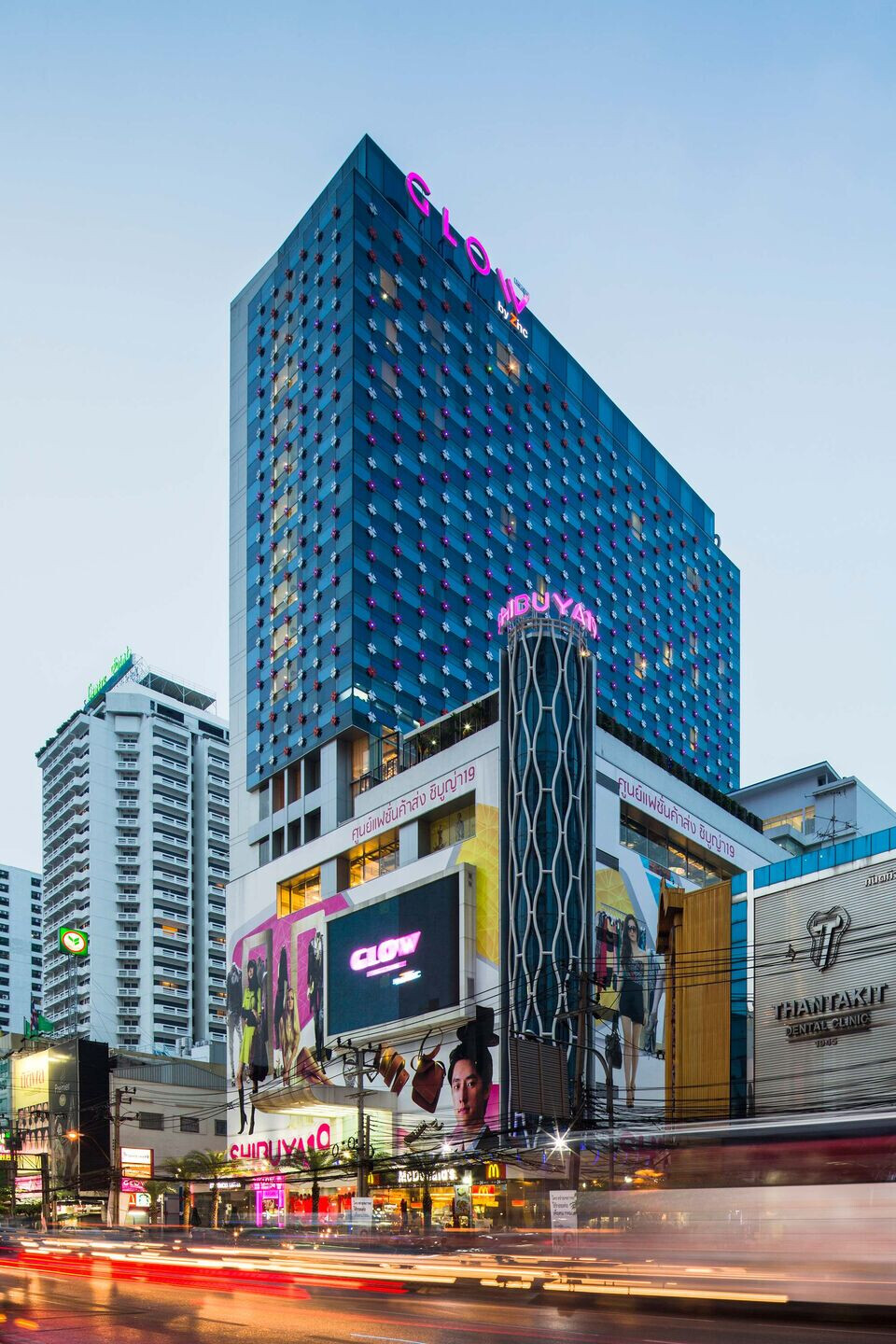 The design concept was derived from the project's location near Pratunam [Thai word] means "water gate". This is the first water gate in Thailand.
The Gate was built by Dutch engineer in the year 1905 during the reign of King Chulalongkorn (Rama V) to drain water from the SaenSaep canal to distribute to the people, both for agriculture, and water levelling for boating and rafting. Currently, Pratunam is widely known as a prominent shopping district in Bangkok selling clothes, shoes, and fashion accessories at wholesale prices.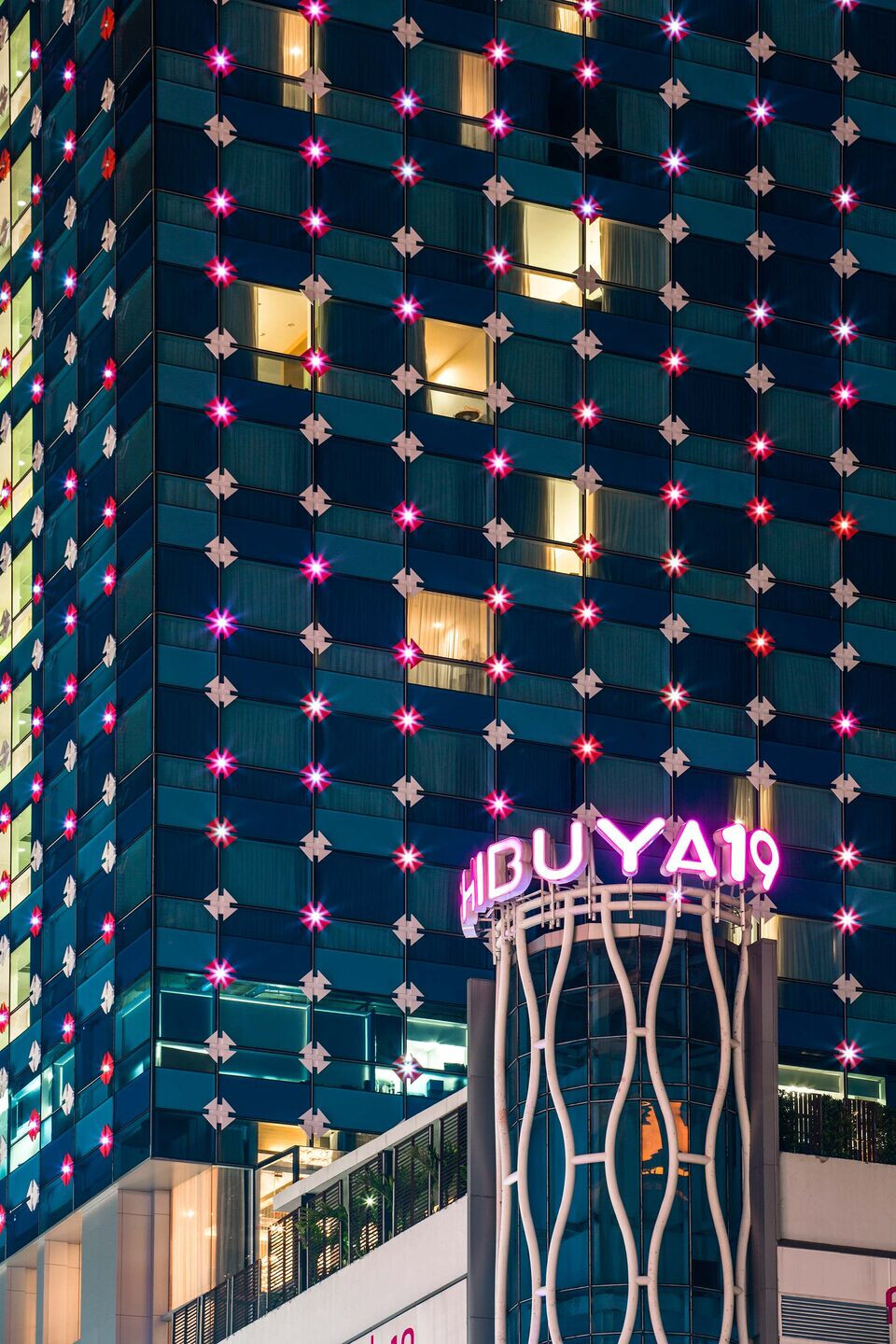 Moreover, the nature of the water is clear and moveable, whenever a water hits light, a water reflects a different image. The facade design uses mirrors, dots, and colors arranged in such a way that it creates the illusion that there is movement like water.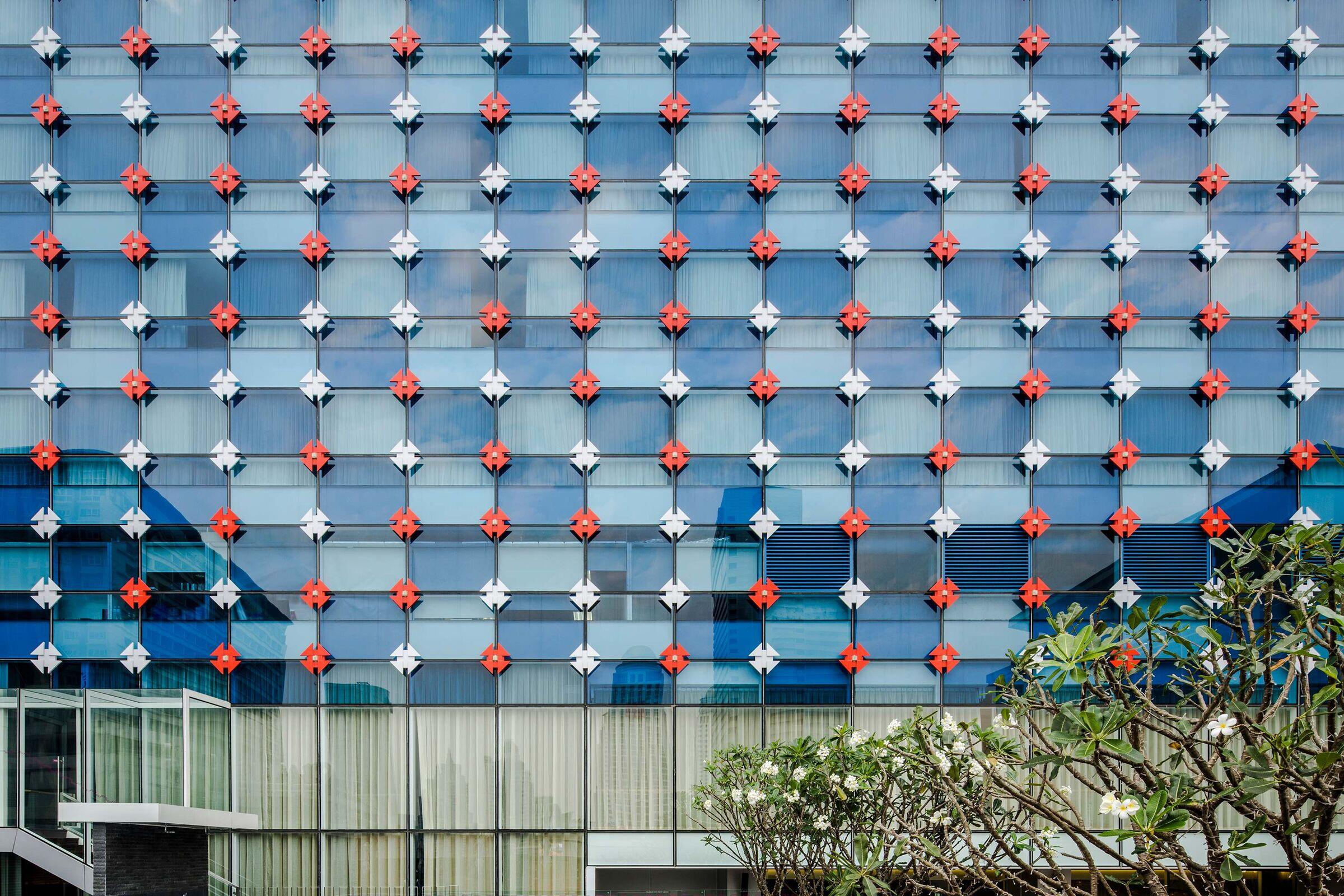 Team:
Creative Concept: A U N Design Studio
Architects: A U N Design Studio, Khetkhun Yodpring, Pairat Akararojkit
Landscape Design: A U N Design Studio
Lighting Design: Associate Professor Phanchalath Suriyothin, Veeropong Eawpanich
Structure Engineer: Sitichoke Sirivivat
Mechanical Engineer: Ronnachai Sirithanarattanakul
Electrical Engineer: Ekkasit Ruksakulkiatti
Photo credits: Wison Tungthunya & W Workspace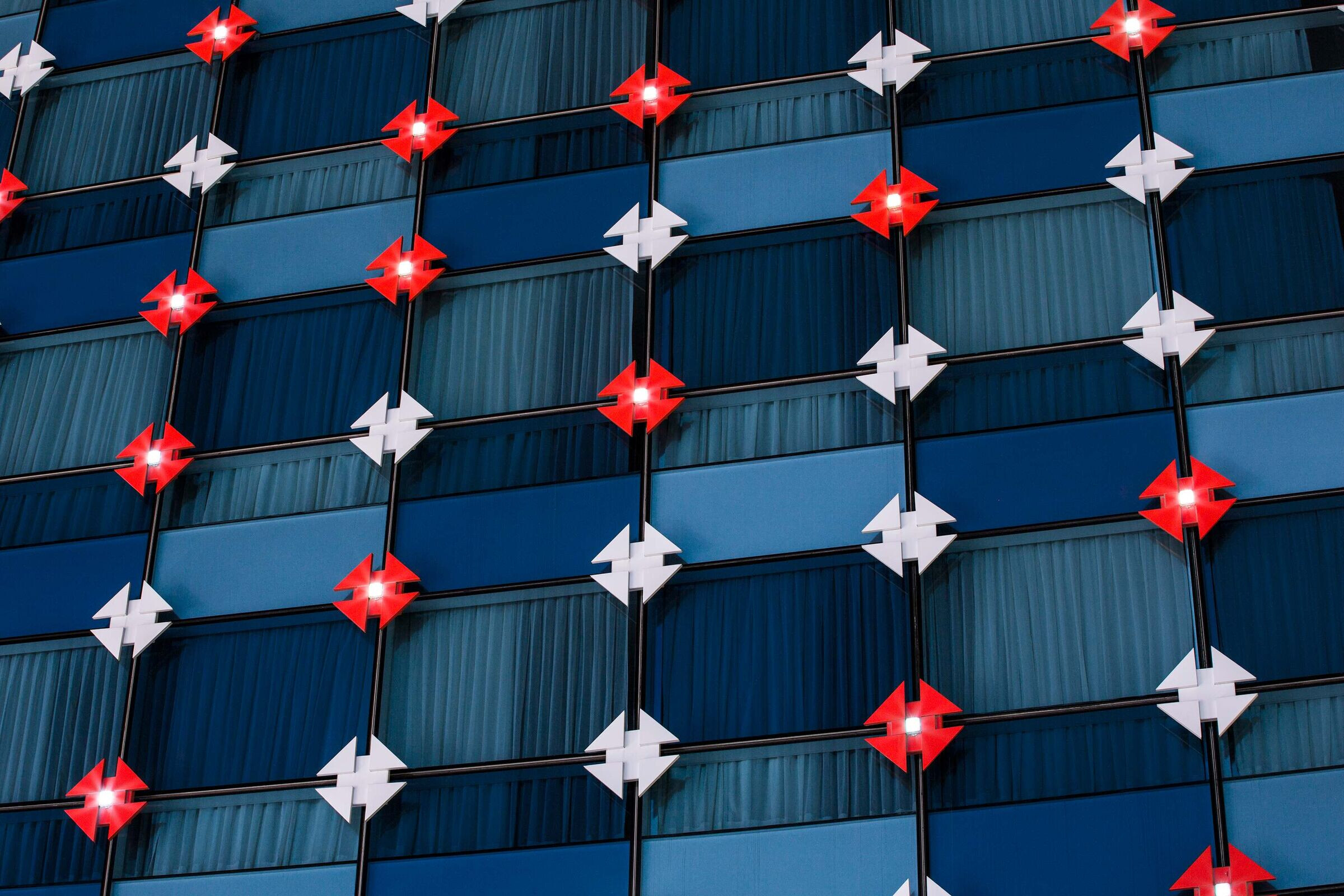 Materials Used:
Facade cladding: Curtain wall, Asia Aluminium and Glass
Flooring: Granitto tile, Cotto
Doors: BTS 80, Dorma
Windows: VMC Safety Glass
Roofing: Concrete
Interior lighting: Downlight, Lamptitude