The project involves the renovation and conversion of a small space into a clothing store located on a stately home's lower floors in Scicli's old town, a late baroque city in Val di Noto. From the building's front door, which overlooks one of the city's most important streets, you can access a communal entrance hall through which you can reach both the stairs to the apartments and the building in question.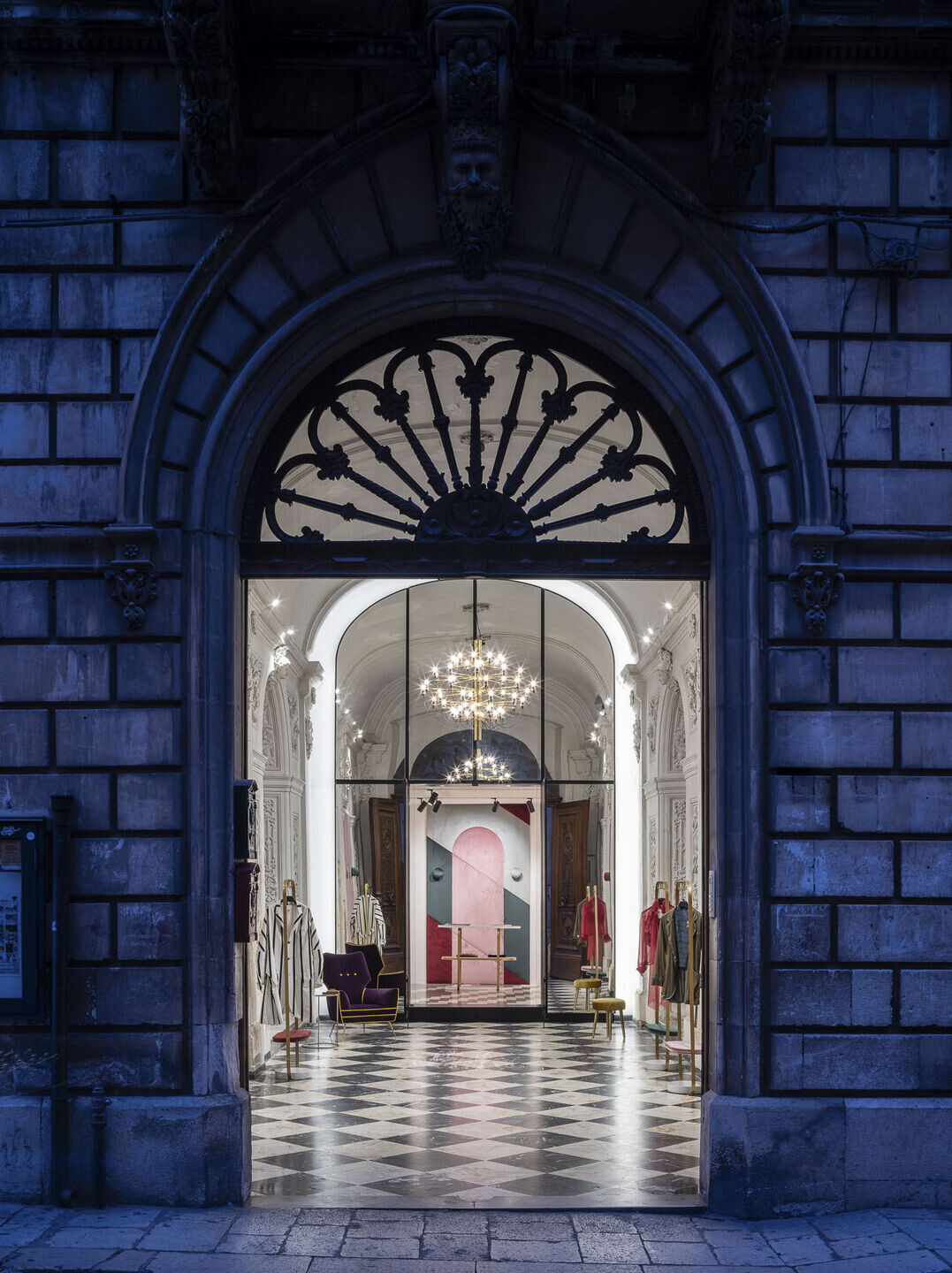 The residents granted the owner the possibility to use the communal entrance hall as an exhibition area during the shop's opening hours. The project is summarized as the grafting of a surface composed of mirrors that cover the wall where the shop entrance is located and reflects the entrance hall and the street view.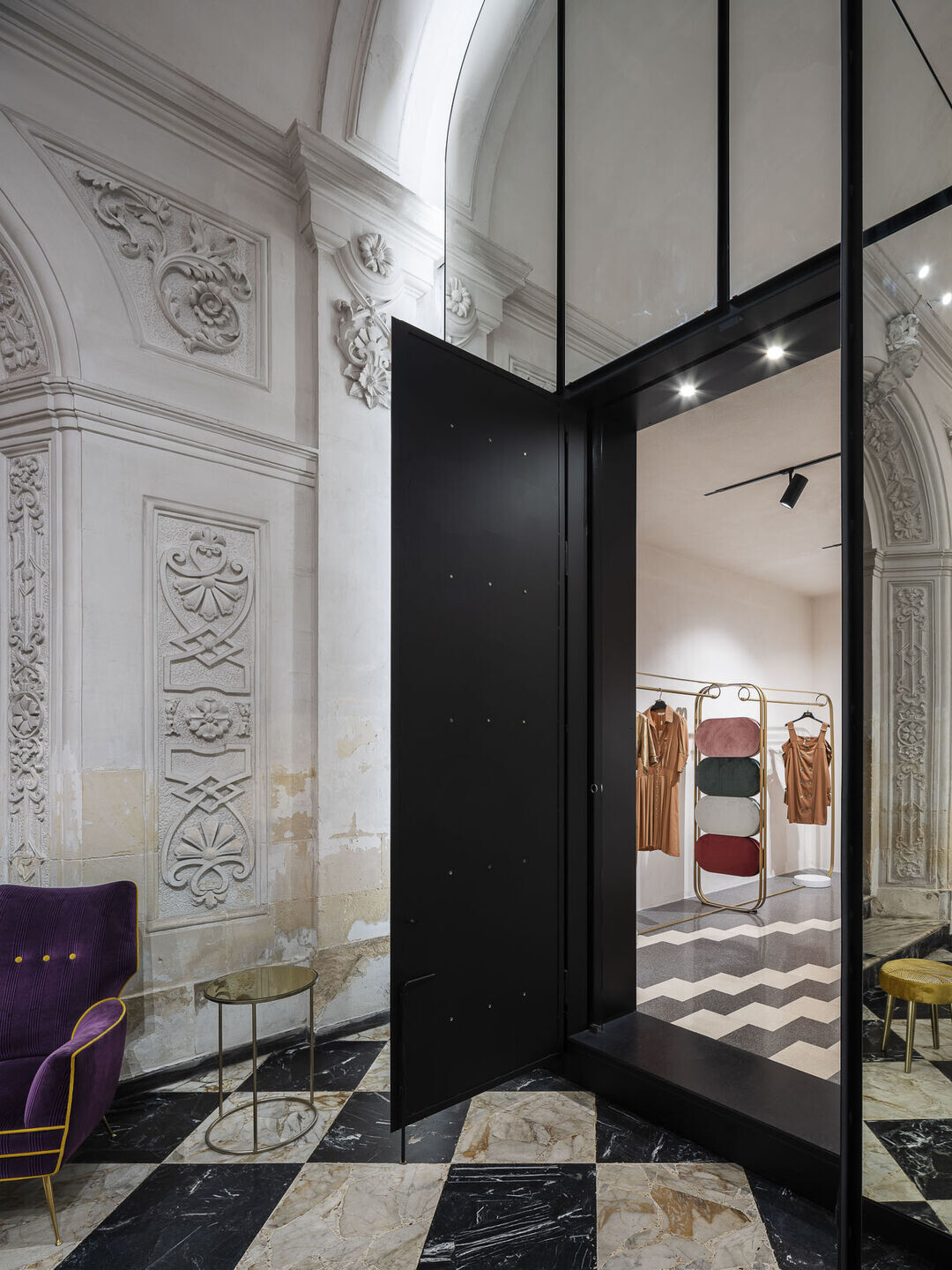 The visitor loses the perception of the space now amplified and distorted and wonders about the existence or not of a barrier. The structure is comprised of profiles and black iron sheets, which line the entrance and host the tempered glass sliding doors. The trays that hold the mirrors are made of a 0.15 inches metal sheet that was cut by using a laser to better accommodate the curved geometry of the hall's ceiling.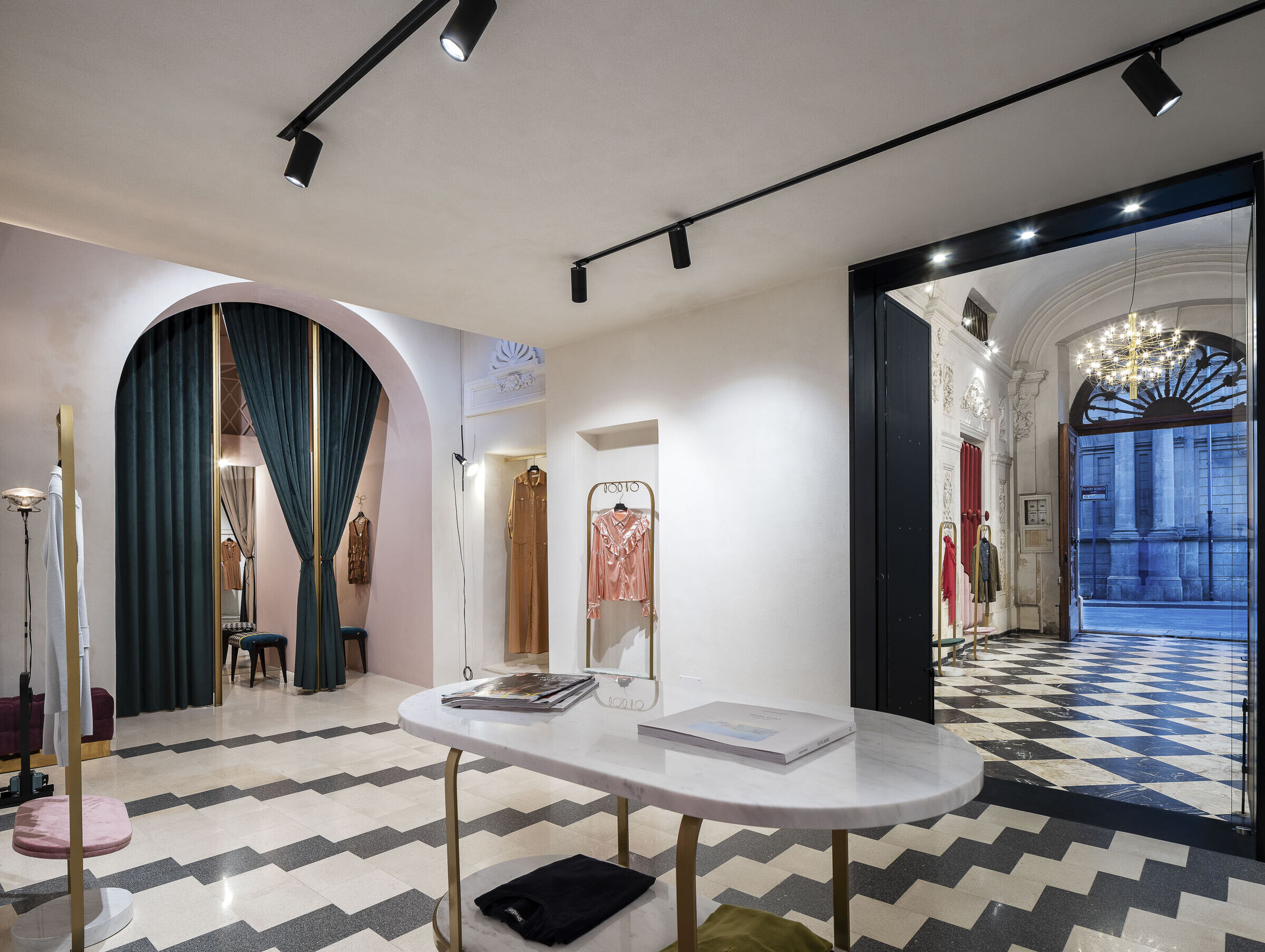 The procedure included the cleansing of the hall's stone components and marble floor while inside the space, the superfetations was demolished and the environment sanitized through the reconstruction of the plaster with lime-based mixtures. The floor has been redesigned with concrete and grit textured black and white tiles.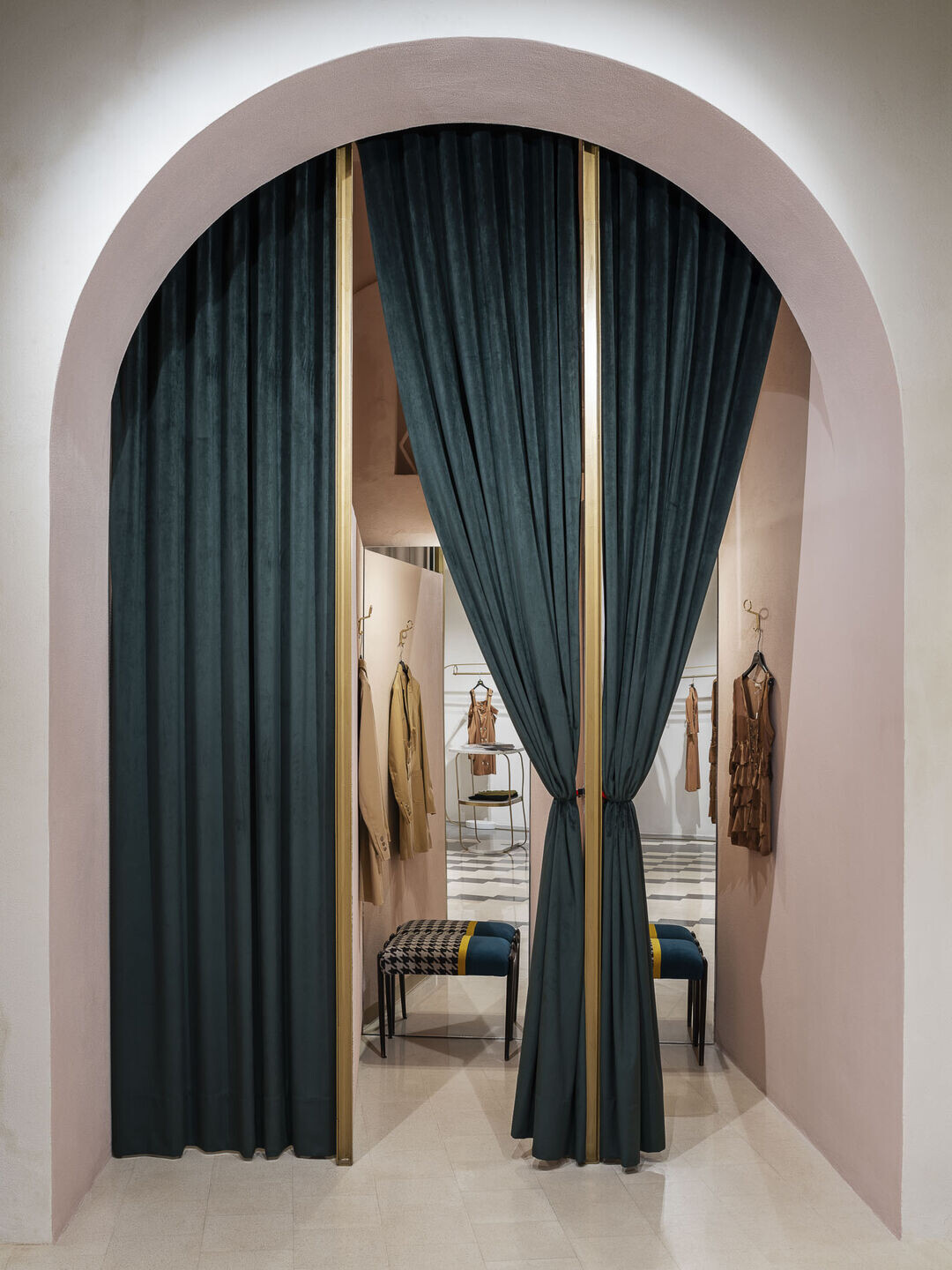 The only divider is an olive green curtain that separates the display area from the dressing rooms and ante-bathroom nooks. The set-up project was created by Designer Angelo Sanzone, who thought of the calibrated connections to an already highly decorated area.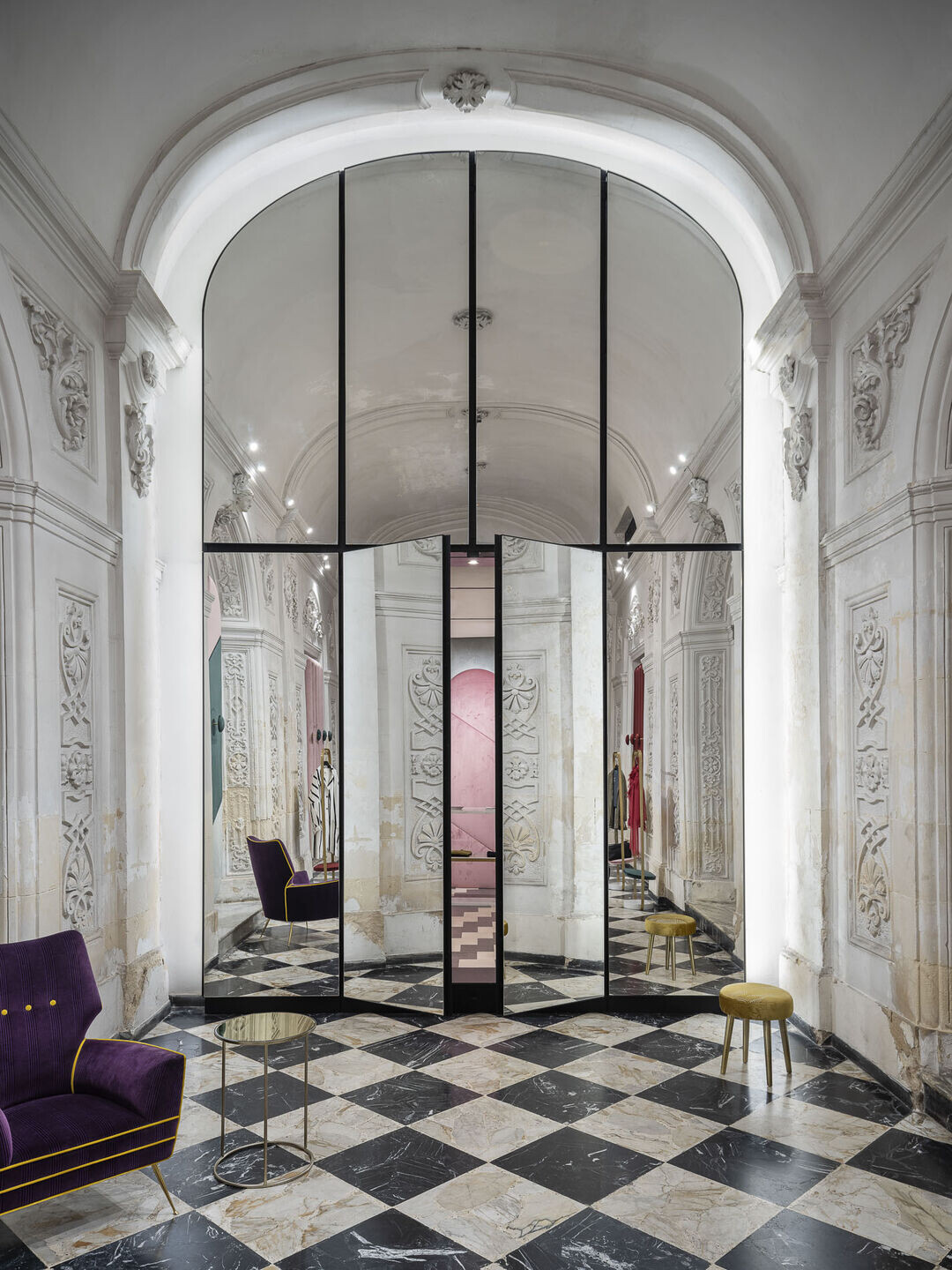 The items are out-of-scale shapes with strong colors and realized with materials that encourage tactile perception. Rich velvets cover the vertical elements embedded in the historic hall's recesses. Brass and Carrara marble are the materials used for the functional elements: clothes racks and operative table.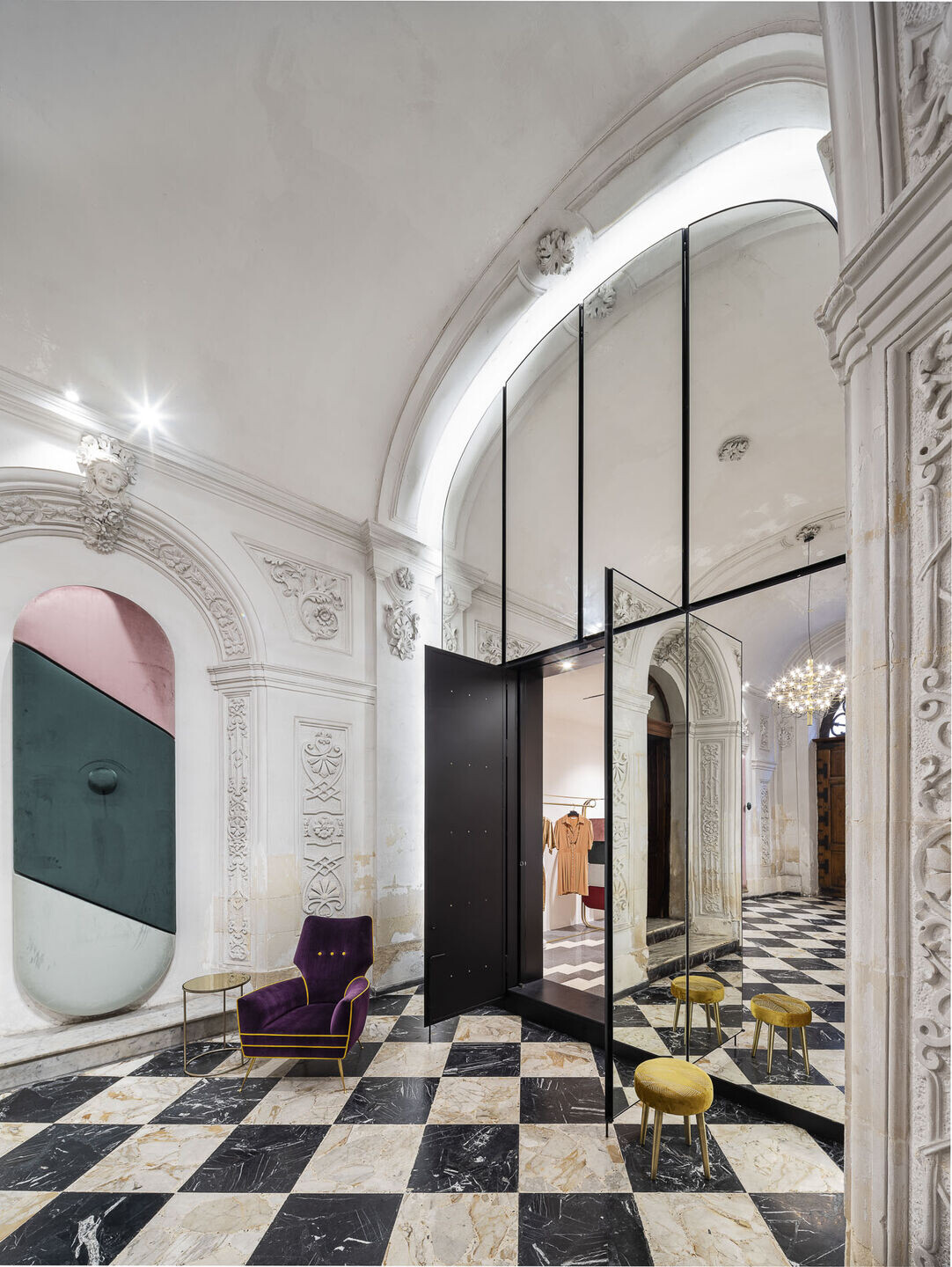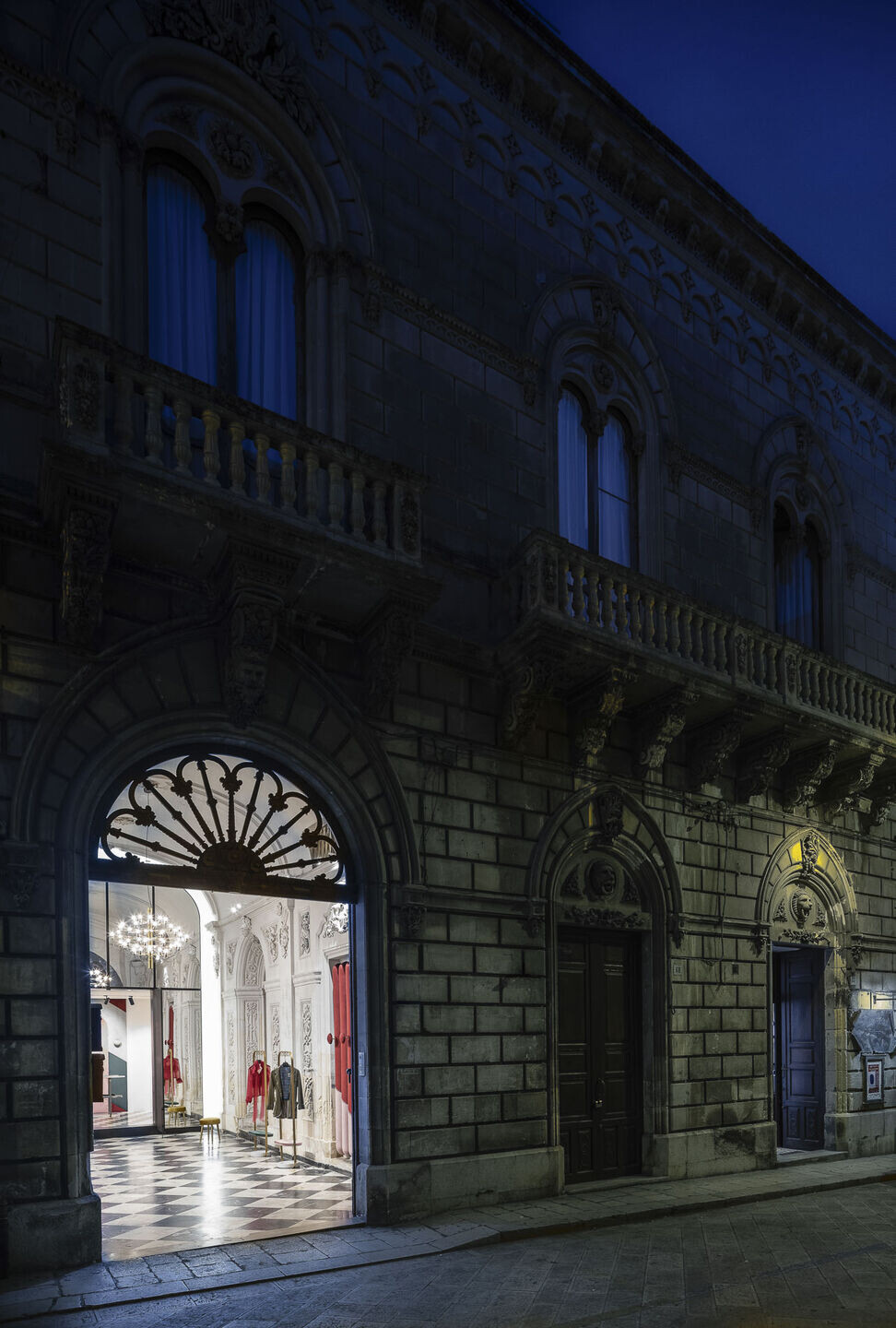 Material Used :
1. Flos: Parentesi Lamp - 2097 /50 (Frosted Bulds) - Toio Lamp
2. Ceramica Cielo: Toilet-bidet
3. Ceramica Vogue: Tiles bathroom
4. Bongio: Taps
5. Avola pavimenti: Concrete floor tiles