How do you design a personal space when the client is anonymous? How would the design directions and asthethic be directed to appeal to a larger pool of potential clients? How would the promoter be able to showcase their impeccable design delivery? And finally how good is Good Design for Good Business?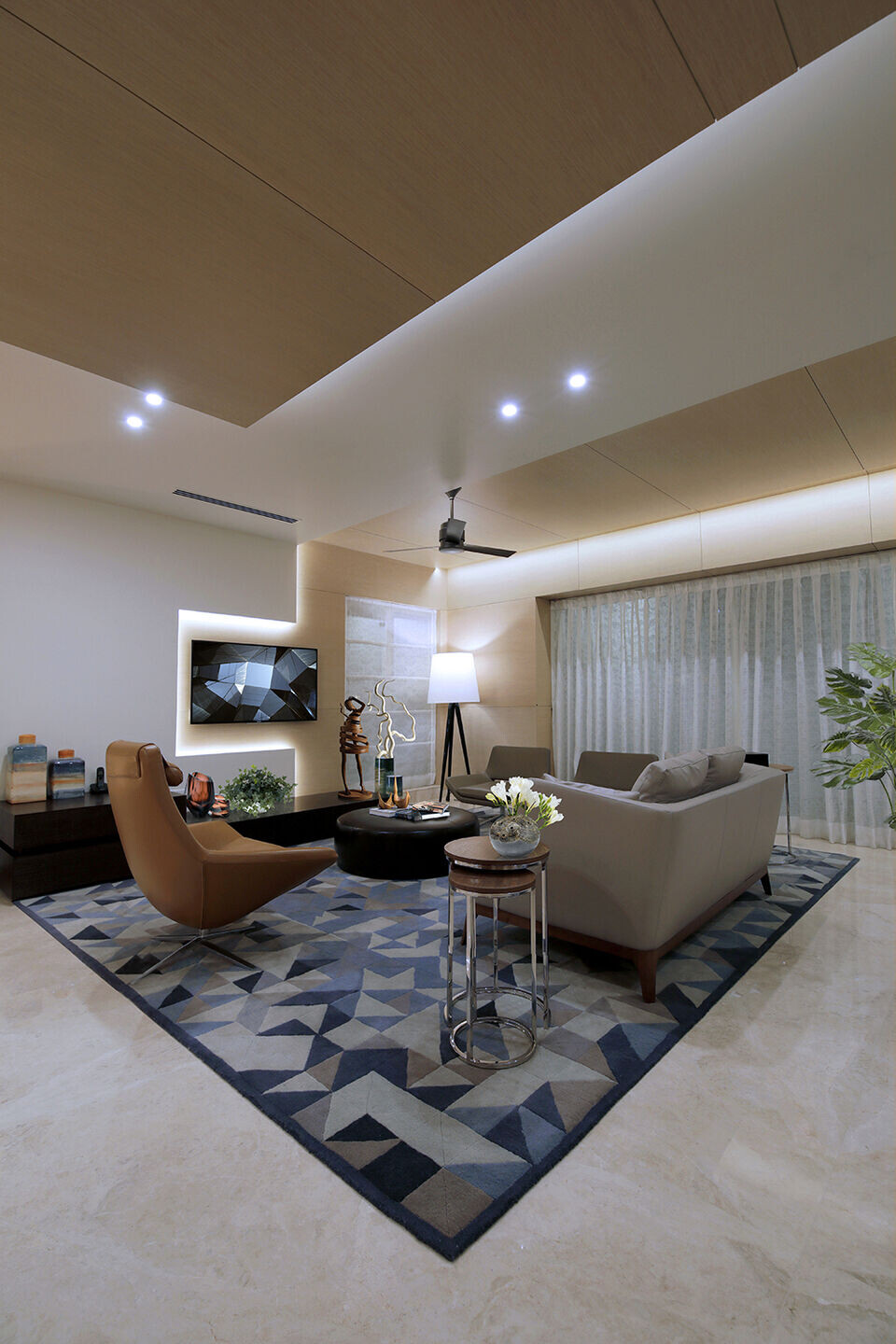 As the project has to appeal to a wider audience, the foucus of the design was to avoid any ecentricities - that make a personal space to have its unique flavour. The spcae was designed as a shell with curated peices populating the shell.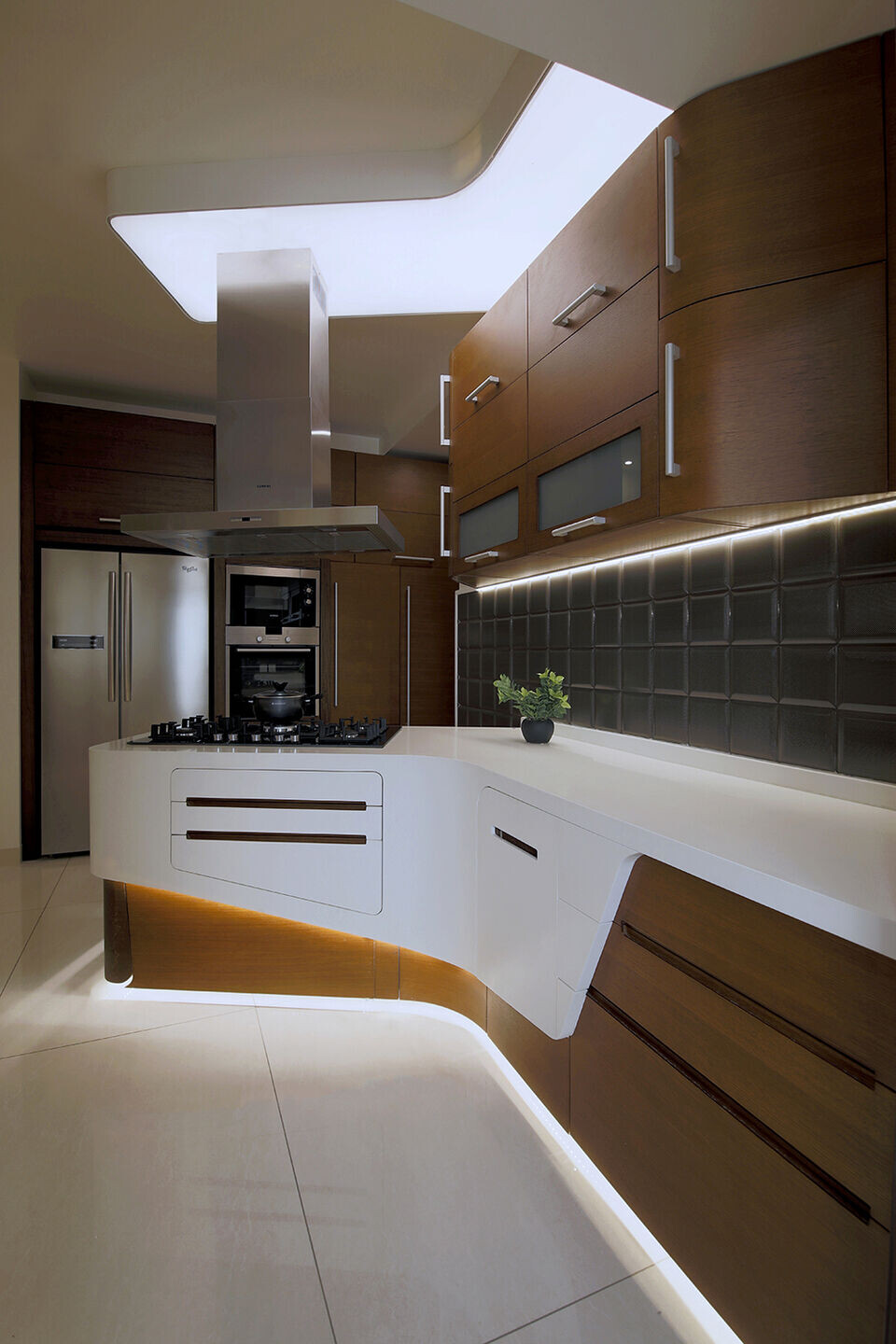 The USP of the project is the panoramic Living-Dining, and the design celebrates it by enhancing the spatiality as one enters the apartment.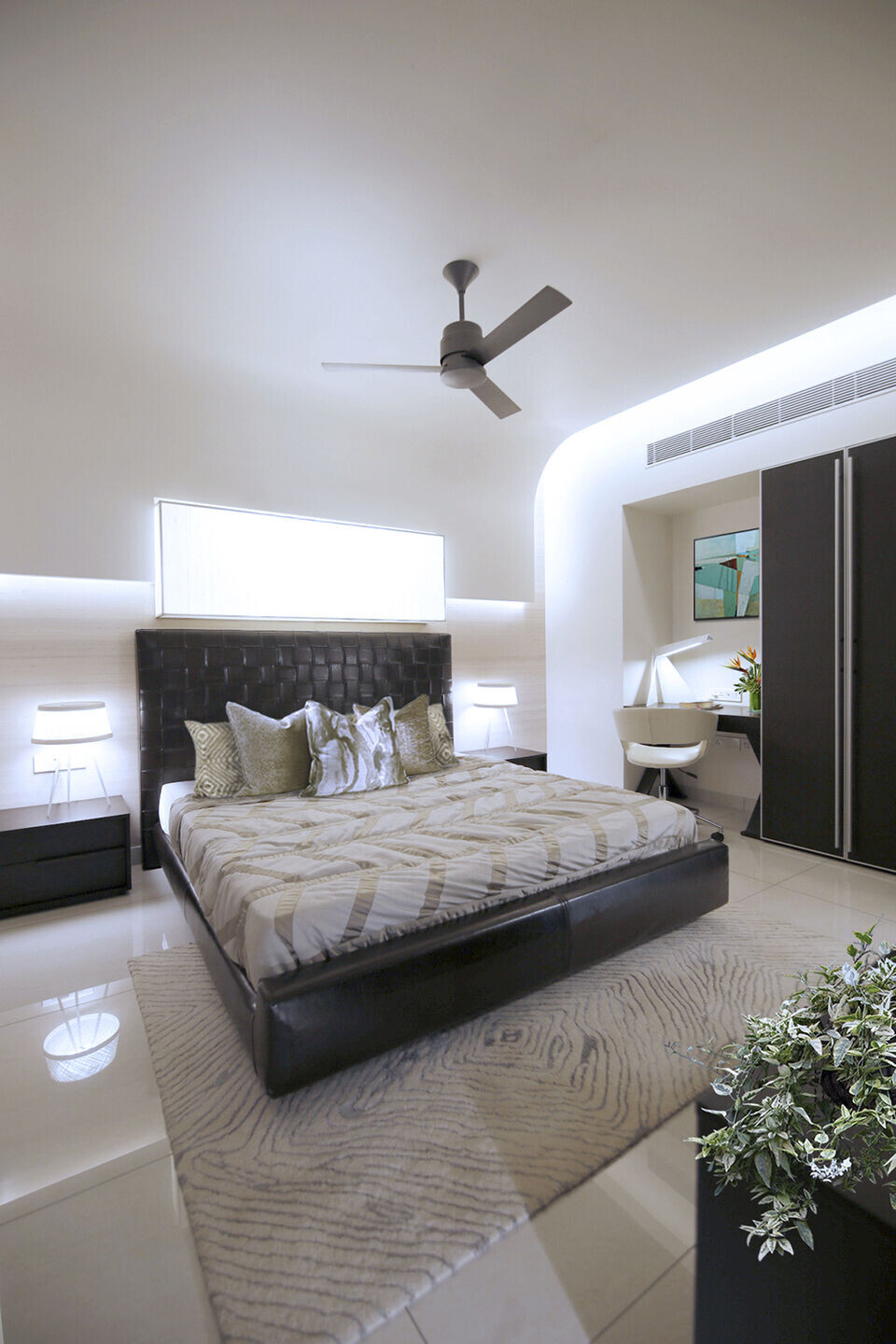 The kitchen has been custom designed, a highly innovative kitchen, which straddles between a conventional 'L' shaped counter and an Iland one.