Seeing and being seen
In the heart of this vocational college, students from all kinds of departments bump into one another. Like a five-way junction, from which balustrades lead to the surrounding classrooms. Our woven metals ensure an unimpeded view in all directions.
Fall protection
The primary function of panels along staircases and balustrades is fall protection, and our rustproof steel meshes can be relied on for this. And they feature a beautiful pattern of lines too.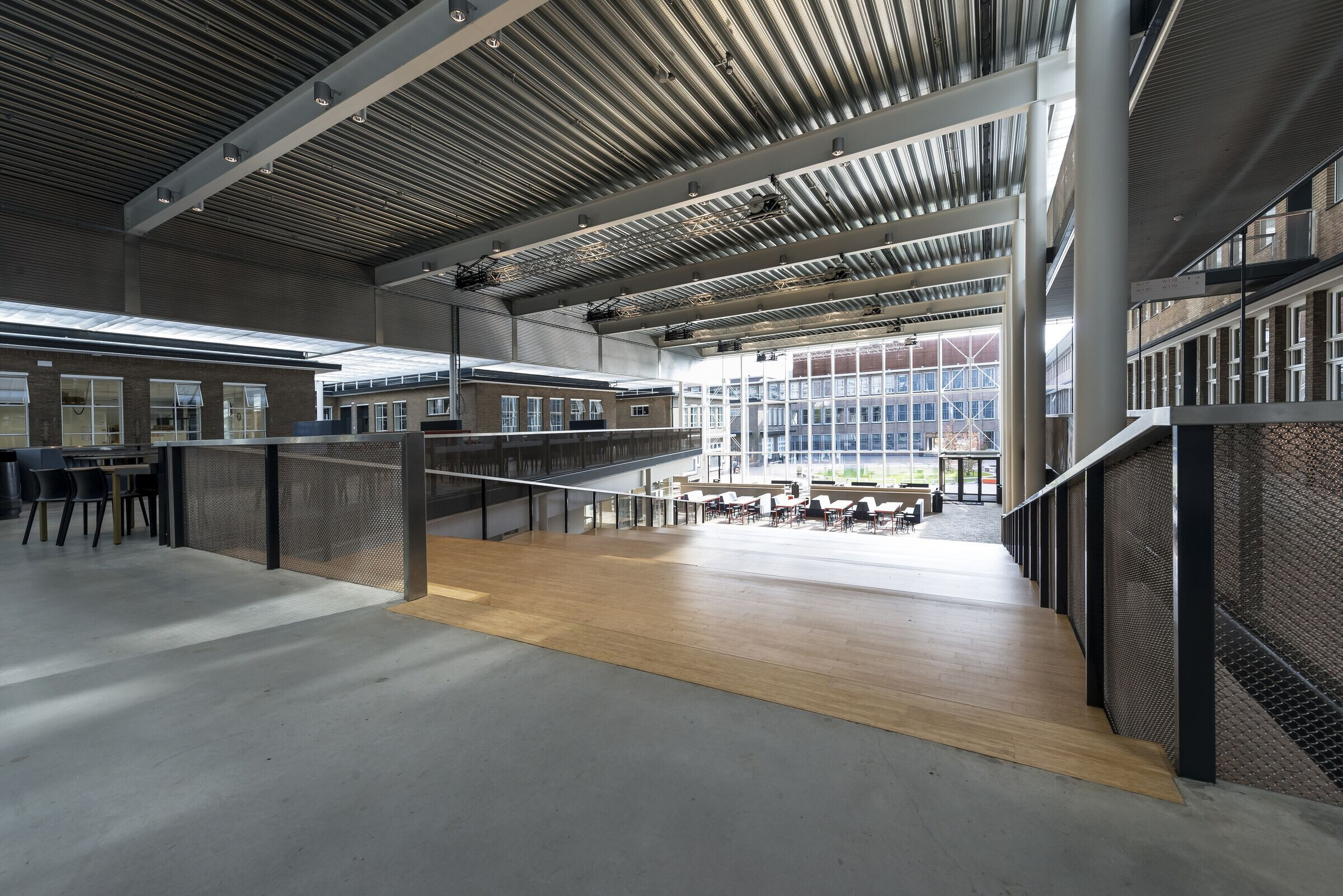 Transparent panels
The meshes are mounted in steel brackets so that they do not need to support their own weight. We combined thin wire with large openings. The ultimate transparency.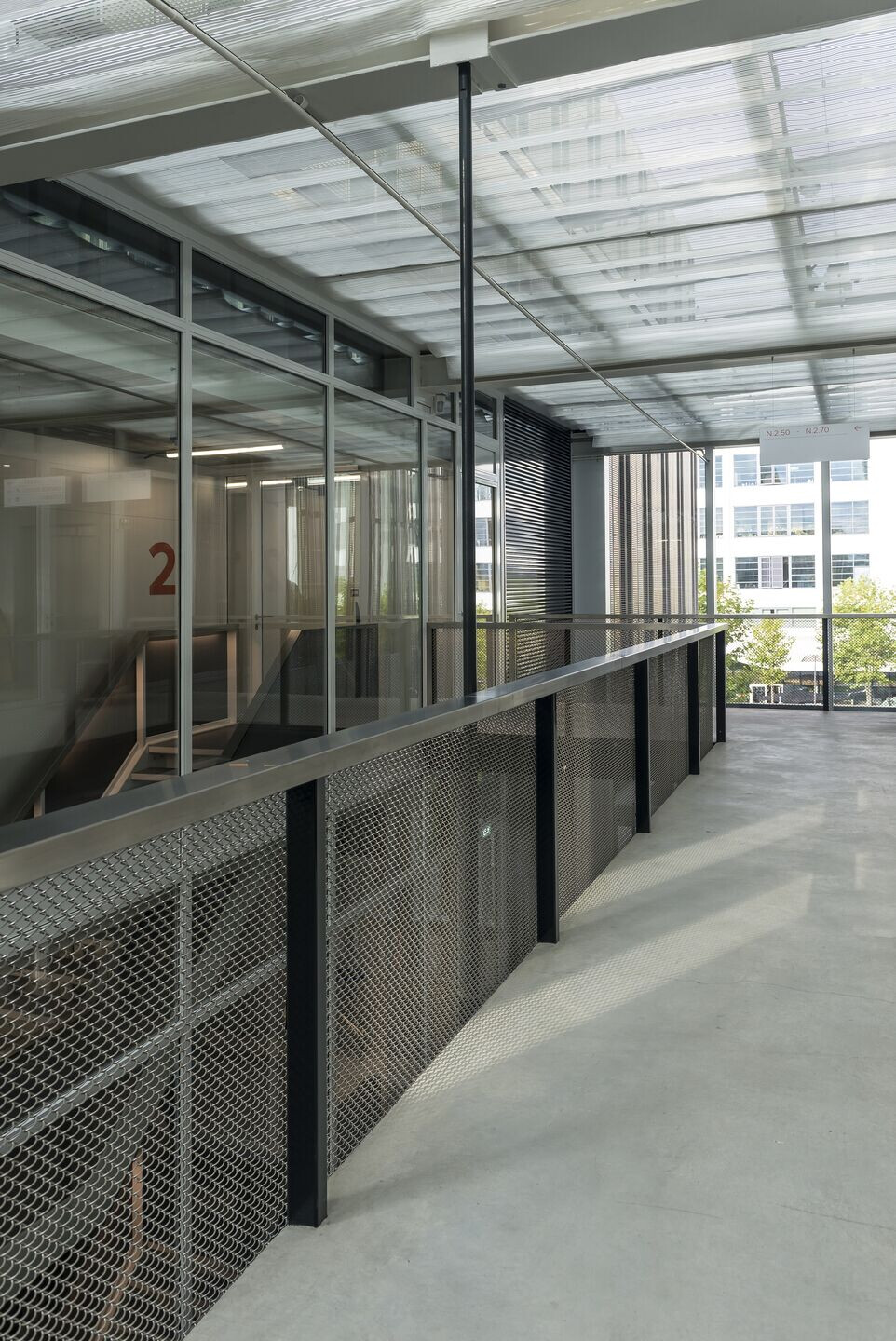 Low-maintenance
Our woven metals do not attract any dirt or dust. Nor are fingerprints an issue, keeping maintenance costs to a minimum.
Prefabricated and custom-made
Each of the 28 meshes was bespoke, cut precisely to fit, in line with the building contractor's specifications. In total, the balustrades span more than 335 metres within this vocational college.