In a neighborhood typified by a patchwork of early-20th century homes, brick walk-up apartments and mid-century office buildings, William / Kaven Architecture has realized a unique home that amalgamates the neighboring building typologies and upends the standard residential program.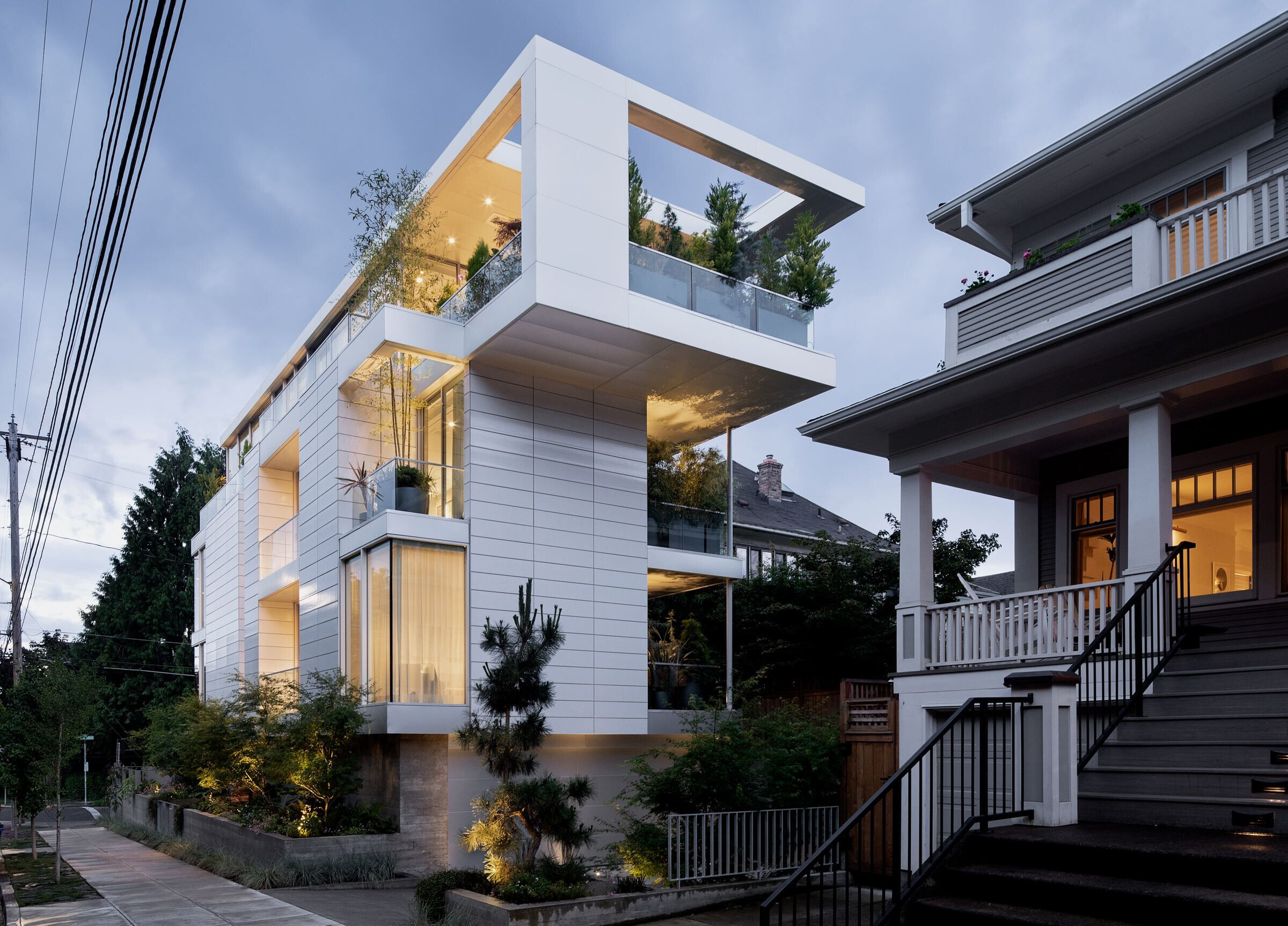 Skyview maximizes panoramic views of Portland's skyline, five of the city's bridges and several of the Cascade Mountains' most iconic peaks, including Mount Hood and Mount St. Helens. "The design thesis was to invert the typical residential program to leverage the potential of the small lot and to complement the unique character of the neighborhood," says William / Kaven partner Daniel Kaven. "Skyview's primary living area, entertainment spaces and kitchen are all located on the top floor, where unobstructed views serve as a backdrop for floor-to-ceiling glass walls that part at the corners."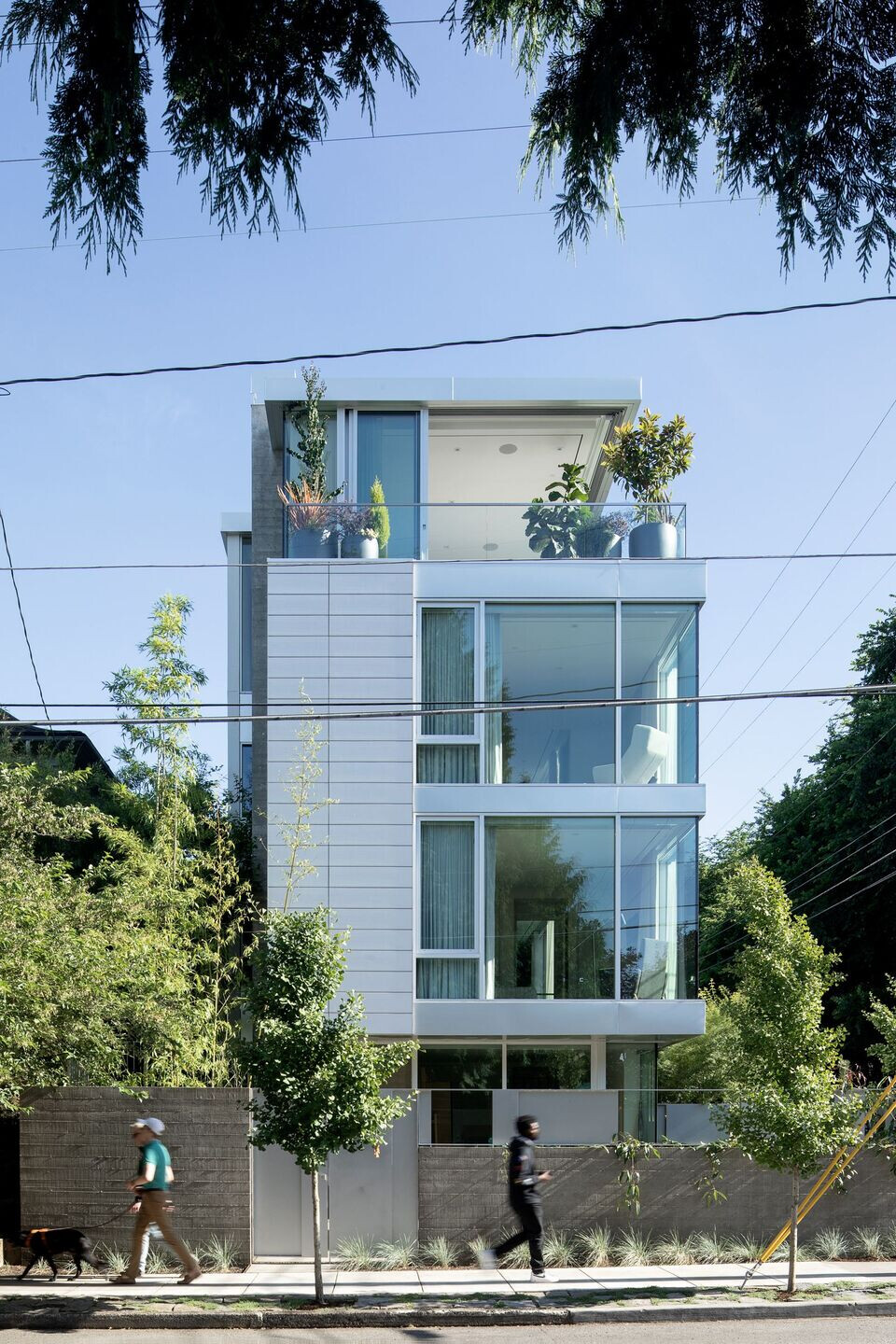 The 30-foot elevation, accessible via a commercial elevator or a floating staircase, raises everyday living above the power lines and traffic noise of a bustling neighborhood. A rooftop reflecting pool borders the top-floor living area to further mitigate noise. Structured with a core of board-formed concrete, Skyview is clad in glazed terracotta, lending a classic character to a distinctly modern home. Large swaths of transparency at every level reveal a warm interior featuring continuous matching walnut veneer.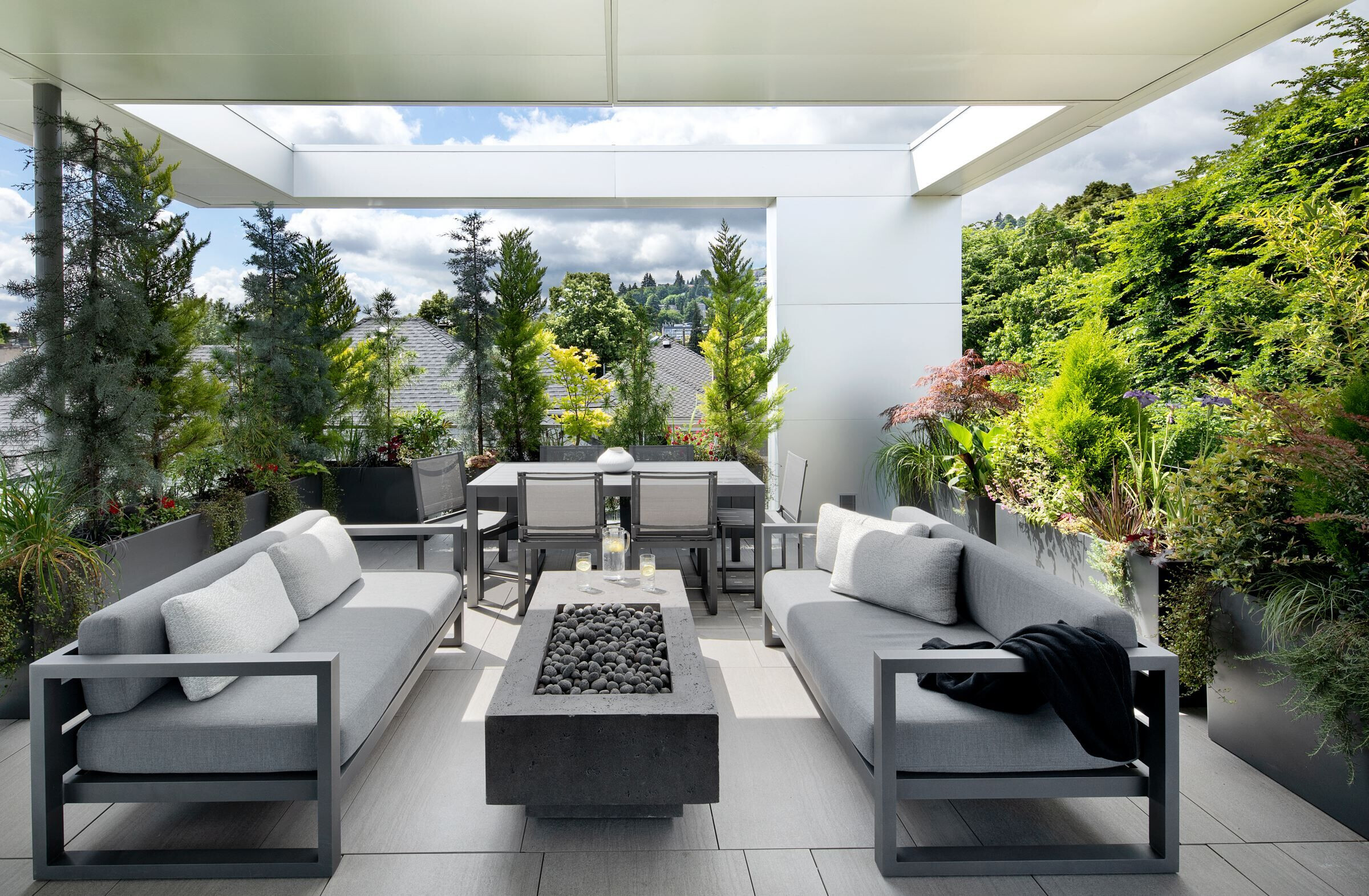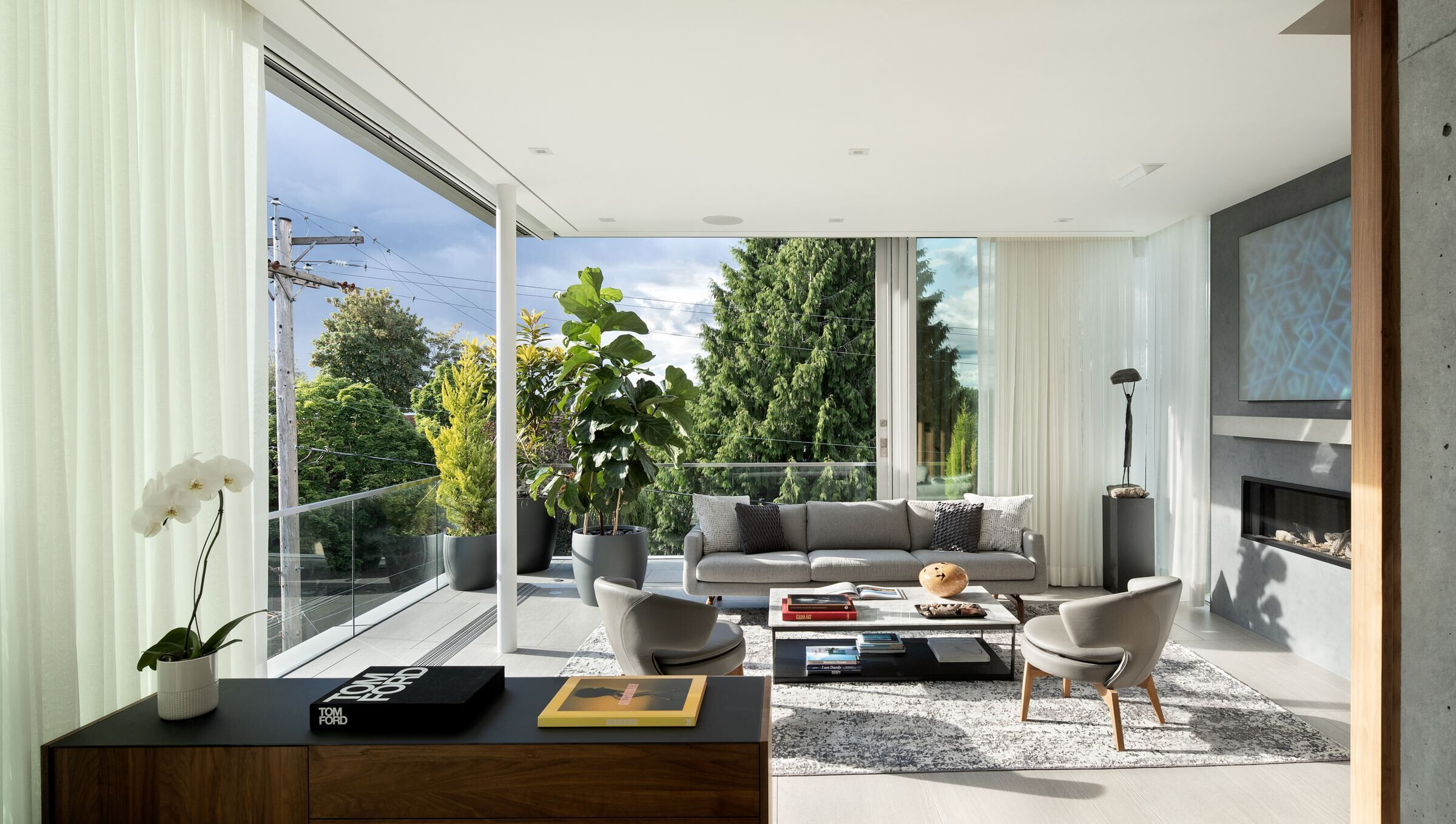 Encompassing the entire third level is the master suite, which includes a spacious bedroom, two walk-in closets and a spa. In the master spa, a free-standing bathtub sits atop a bed of river rocks backed by a solid-slab Calacatta marble wall. The bath area opens onto a rooftop with an outdoor shower surrounded by lush foliage for privacy.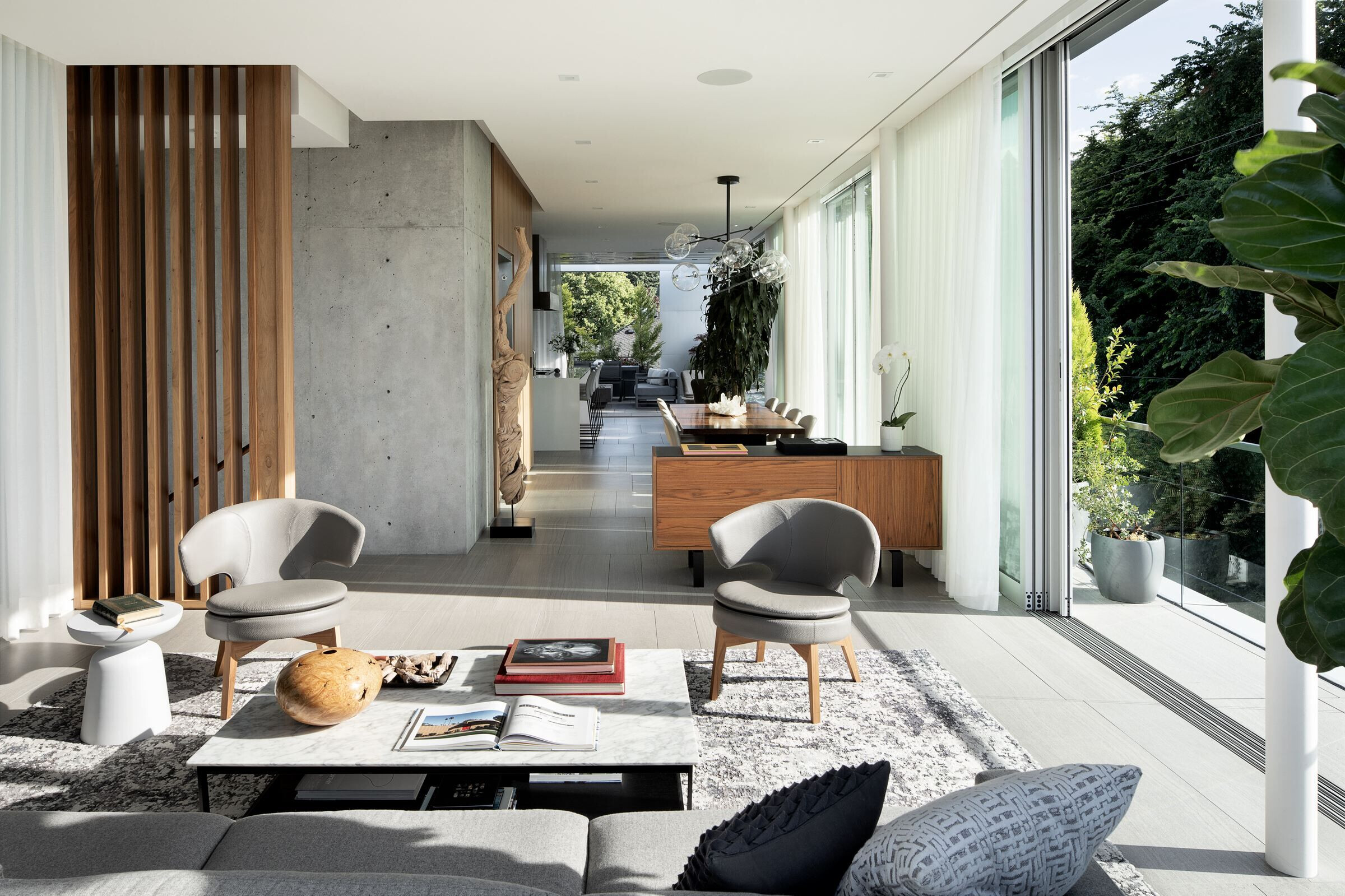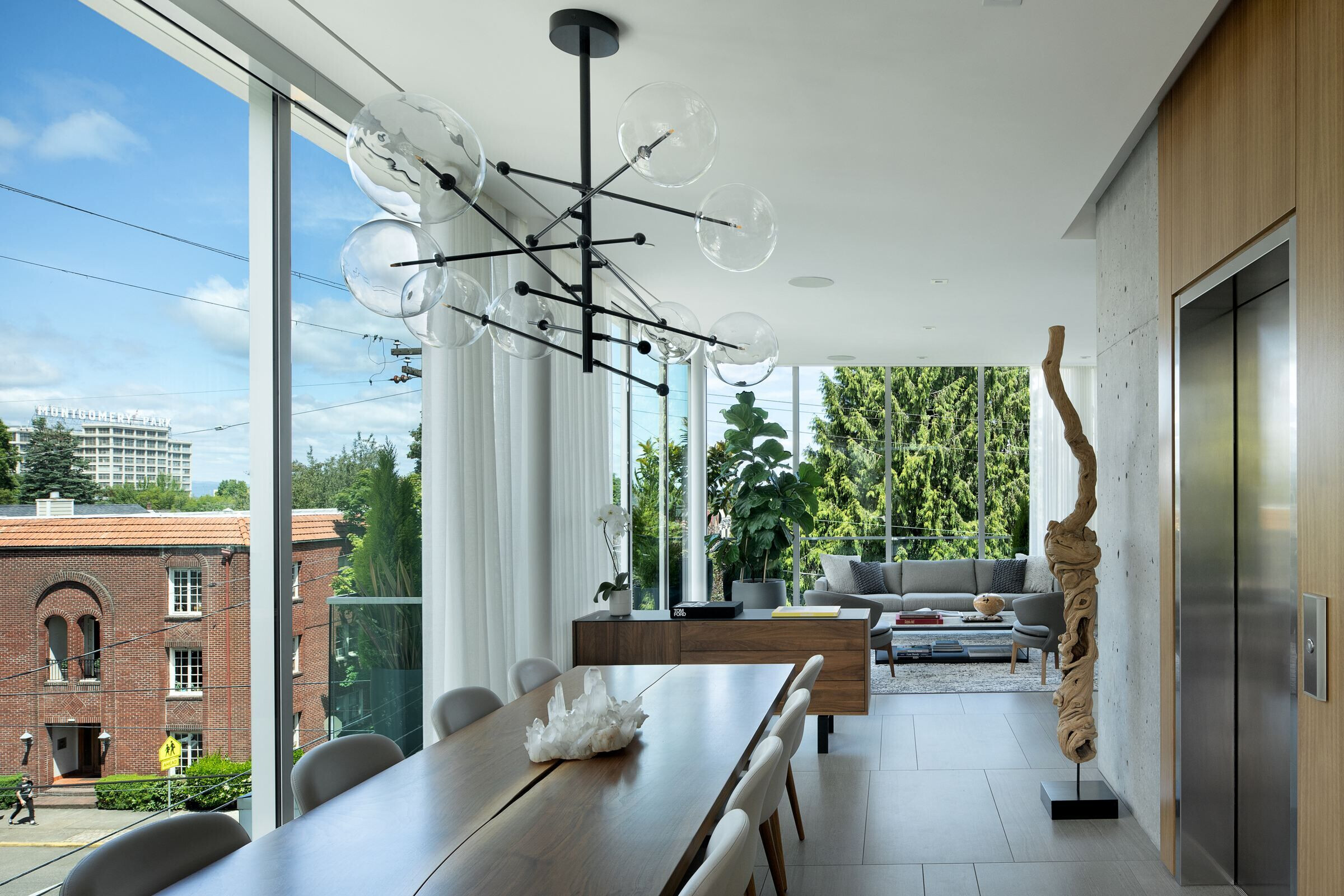 Built for a client who is a professional mixed-media artist, Skyview houses a custom-designed ground-level art studio that opens onto a private courtyard. Floor-to-ceiling glass walls in the studio allow for ample natural light to flood the workspace and reflect off the in-progress works, many of which are surfaced in frosted Plexiglas.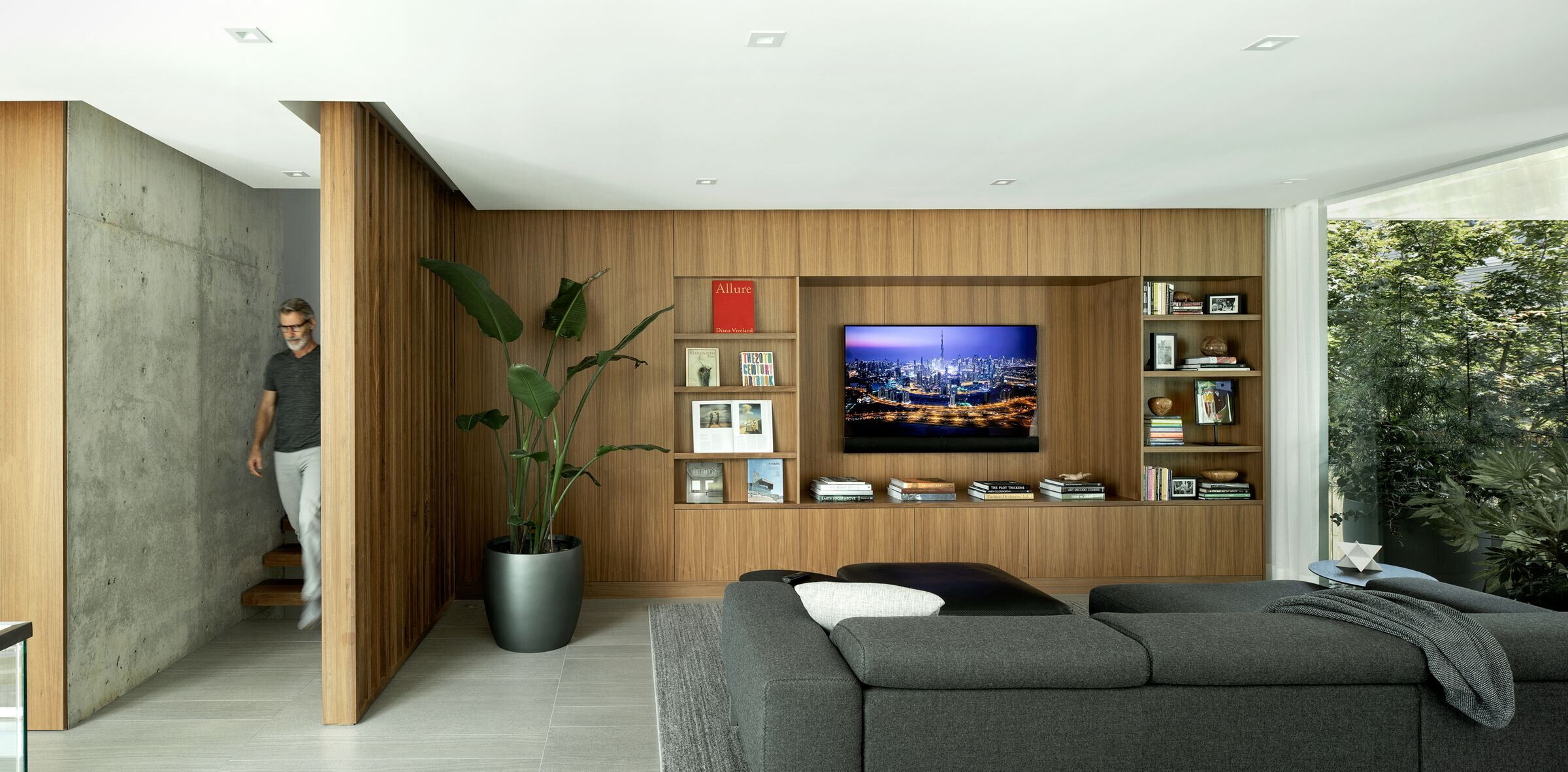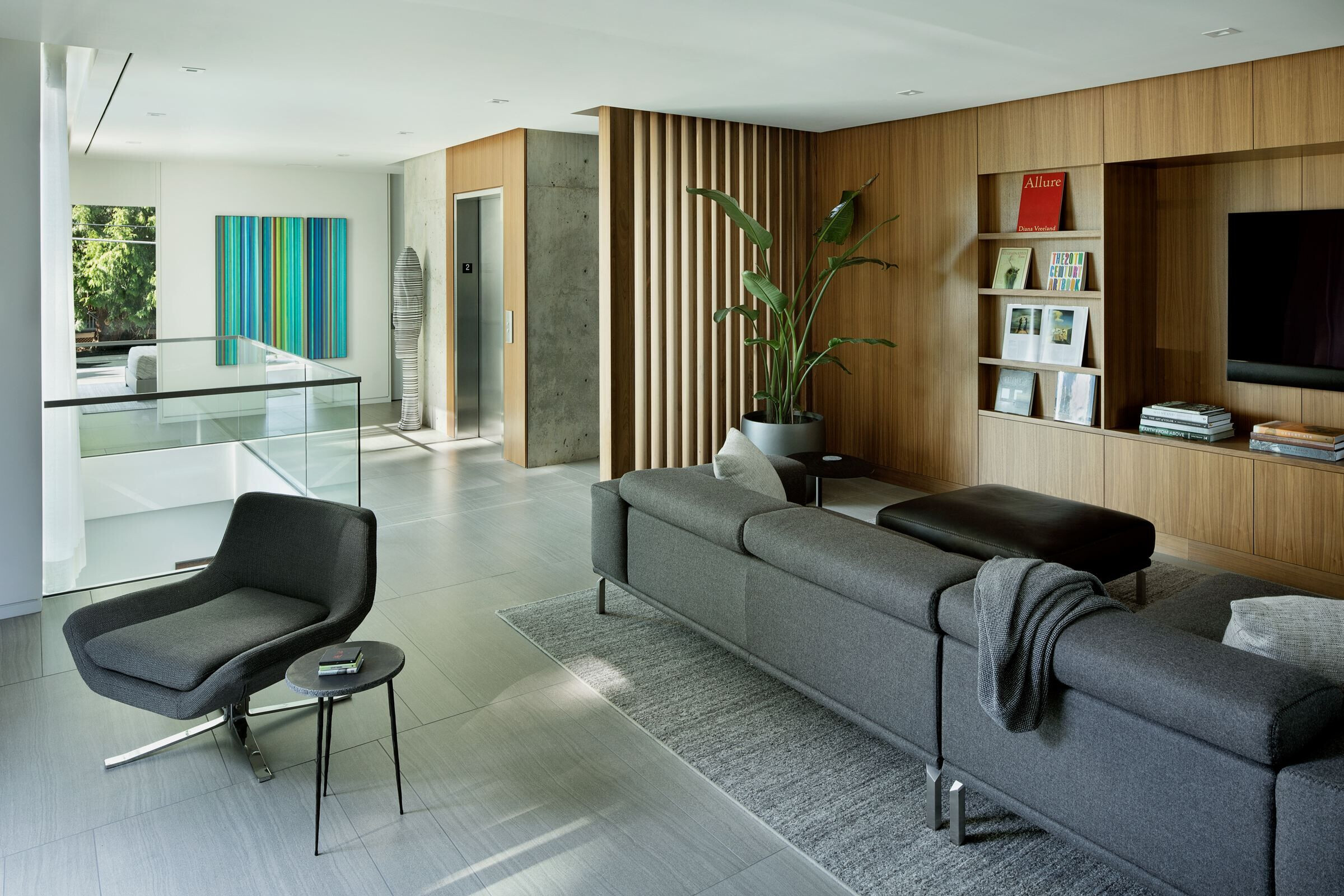 Throughout the design process, William / Kaven contended with a narrow lot, complex zoning setbacks and height restrictions, as well as the unique contextual character of the neighborhood, which comprises various programs ranging from residential to multi-family to industrial. To address the client's desire for a peaceful, natural respite in a growing neighborhood, Skyview blends the indoors and the outdoors at every level.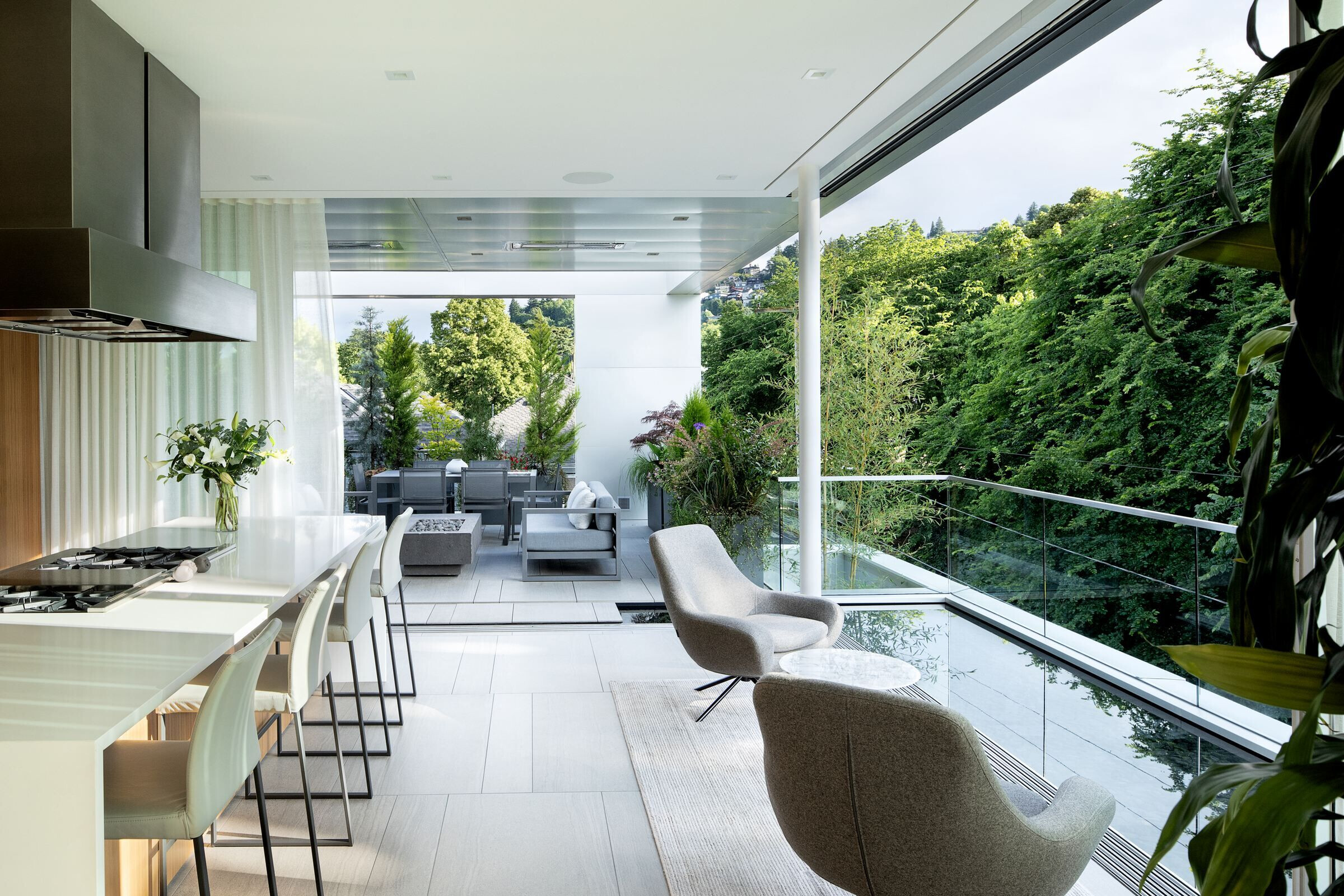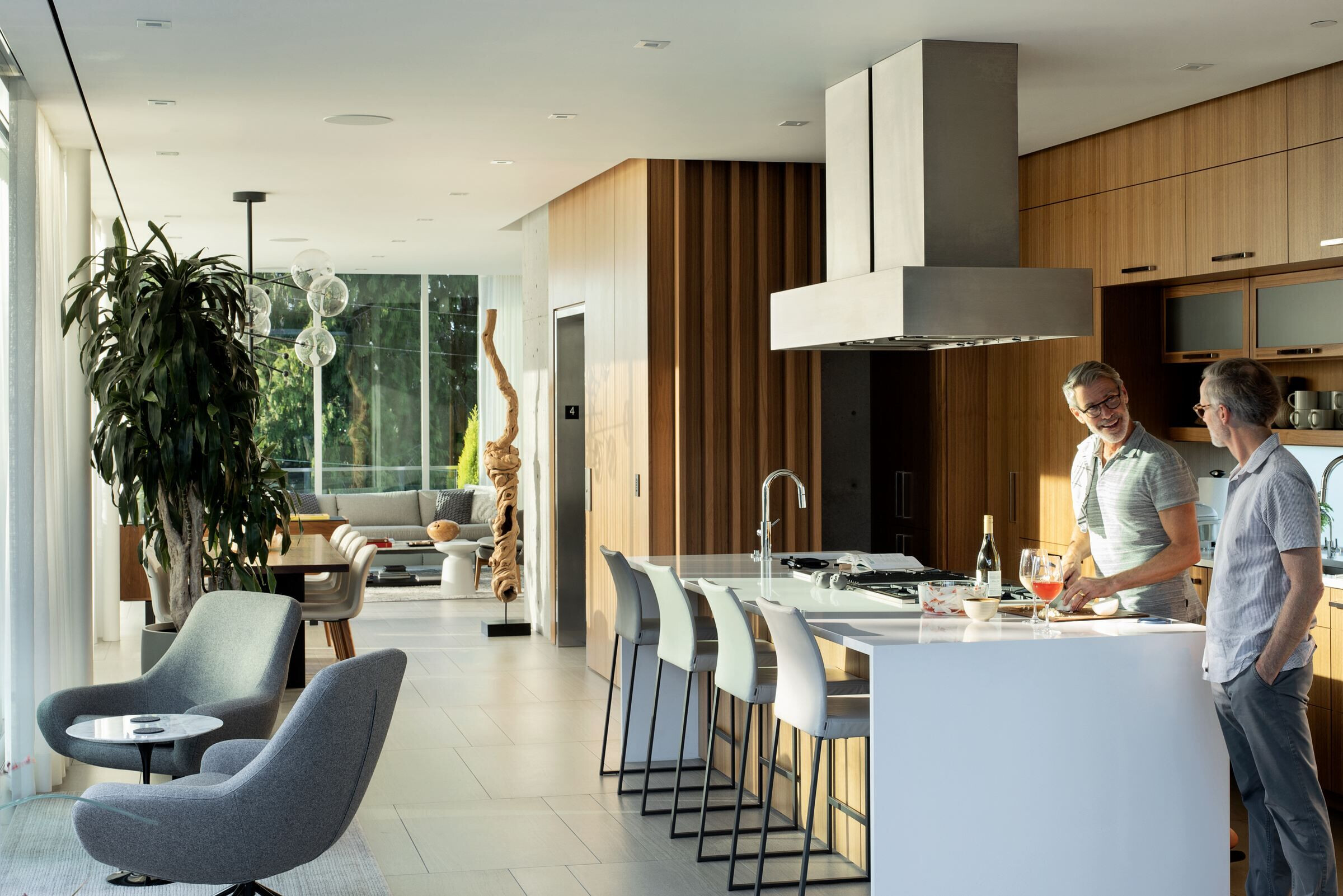 Skyview overlooks Portland's historic Montgomery Park building, which formerly housed the operations of the pioneering mail order and department store retailer Montgomery Ward. In addition to goods, Montgomery Ward designed and sold kit homes from the early 1900s until 1931. Of the project, W/K partner Daniel Kaven says, "Many of the historic homes in Portland's Northwest Alphabet District are, in fact, Montgomery Ward or Sears kit homes. Part of the design concept for Skyview was to create a conversation around modern architecture in the context of stamped-out residential design of the past."