In the context of a progressive population aging, the growth of eldest part of the society is inevitable. In Portugal, the increase number of the elderly occurred relatively fast during the 1990s and, in 2001, for the first time, the number of elderly (> 64 years) was higher than the number of young (<15 years).
With increasing life expectancy enhanced by medicine's progress, it is necessary to consider on the changes this fact carries. Architecture, as one of the main human activities over the environment, must meet the challenge efficiently.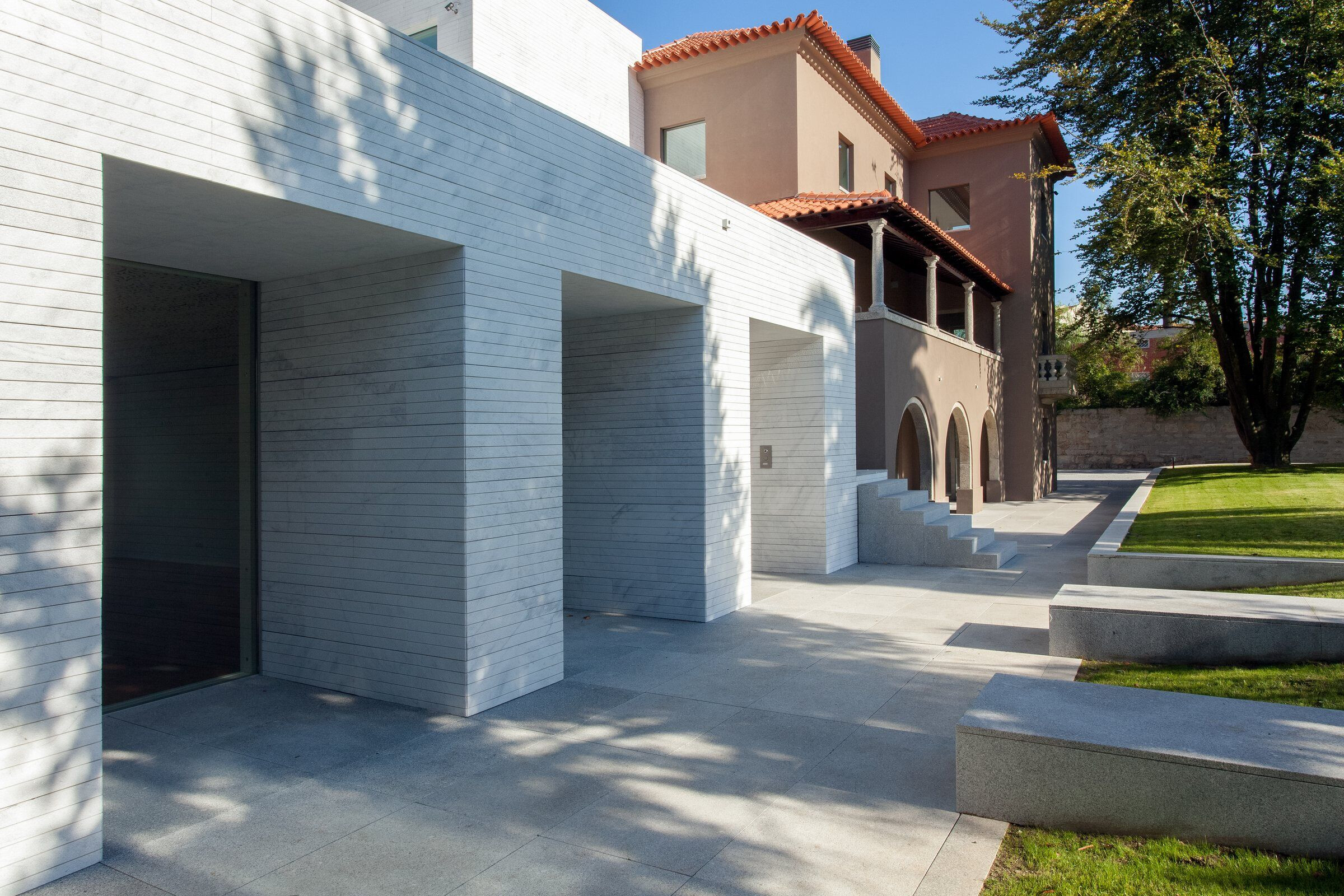 To adapt the architectural production to the needs of the elderly, it is necessary to understand the processes of aging in a physical, social and psychological matter, the behaviour of the elderly and their perception of the environment in the society as well as its form of expression. It's the architect's responsibility to create structures / environments that combat and prevent inertia / inactivity / disability caused by the "less positive" consequences of aging. It is a powerful tool and a great responsibility the maintenance and social healing that can arise from this form of intervention, being this decisive in the attitude of society towards one of the stages of life that has been more marginalized.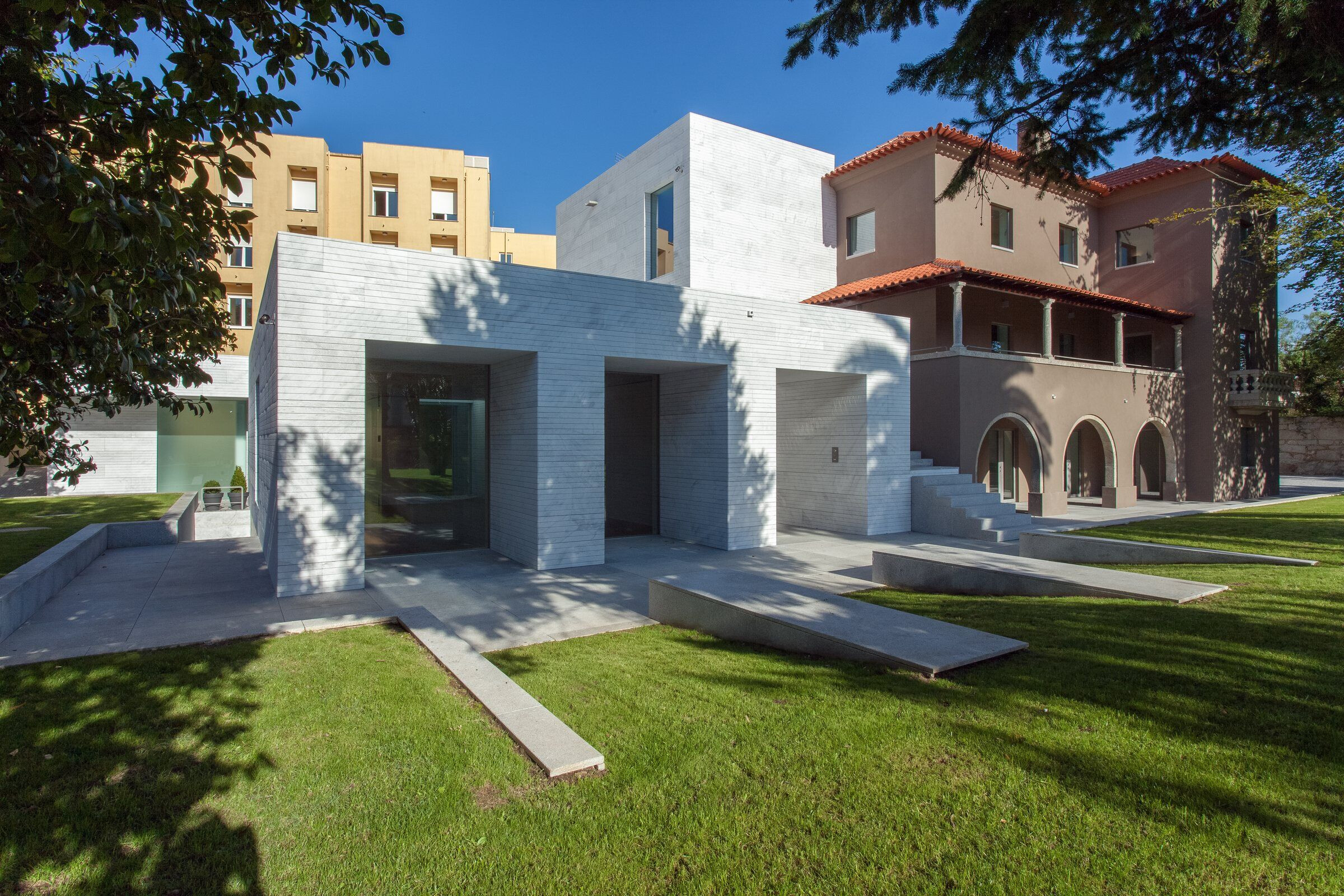 "Everybody is a genius. But if you judge a fish by its ability to climb a tree, it will live its whole life believing that it is stupid." (Albert Einstein)
The Social Centre is part of a set of equipment that constitutes the headquarters of the Regional Section of the Medical Association in Porto. With the consolidation of the Medical Association over the years, valences were added to the complex: tennis courts, pool, parking areas and a centre of culture and conferences.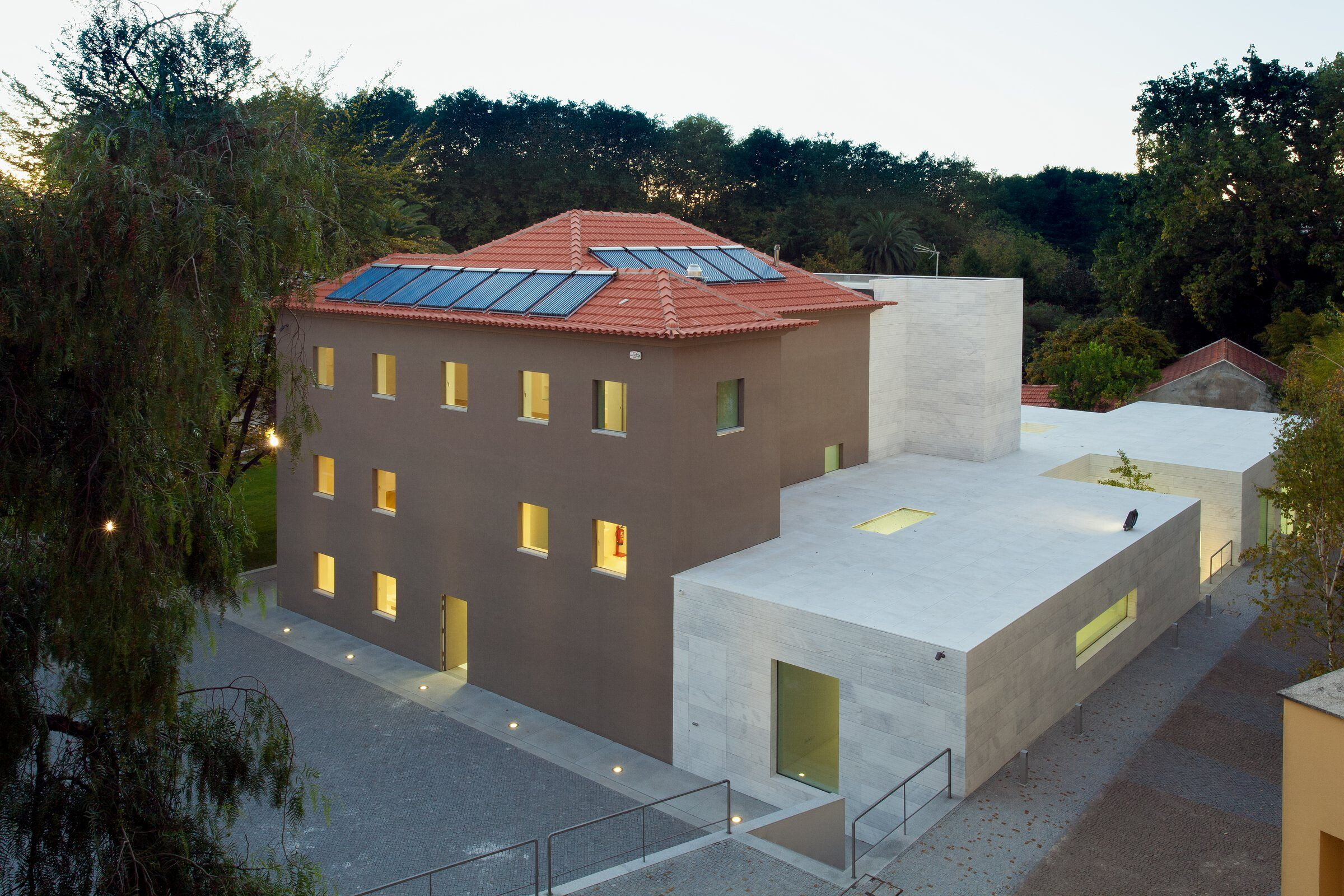 The Social Centre was housed in a former single-family dwelling that was remodelled and enlarged. The extension uses a new volume that provides physical and formal links with the existing one bearing a sense of praising the qualities of the spaces as a whole, avoiding competition or overlap the existing one. It is materialized in a single floor volume, contiguous to East and North facades of the original building, with a vertical exception appointment that reaches the entire height of the building, thus relating all floors via elevator (where were also introduced reception and access areas).
Team:
Architecture: ARQX ® Arquitectos: Miguel Meirinhos (Arq), Pedro da Graça Lopes (Arq)
Collaborators: Pedro Oliveira (Arq) e Margarida Oliveira (Arq)
Stability and Infrastructure: Armandina Reis(Eng), Carla Costa (Eng), Miguel Coutinho (Eng)
Promoter: Ordem dos Médicos SRN
Construction: CONDURIL: Pedro Ramalho (Eng), Albina Neves (Eng), Ricardo Miragaia (Eng)
Supervision: FASE: Diogo Porto Carrero (Arq), Luísa Jacob (Eng), Ana Aguiar (Eng)