Corporate Office Theme
"Elegance that exudes professionalism"
For a business with a serious and corporate-oriented images that looks for a workspace that is properly organized, where employees are required to sit at their designated workspaces for an extended period of time, the design of the office space should reflects professionalism with intricateness in the design that renders a sense of security and assures credibility discernible enough to impress guests and potential business collaborators.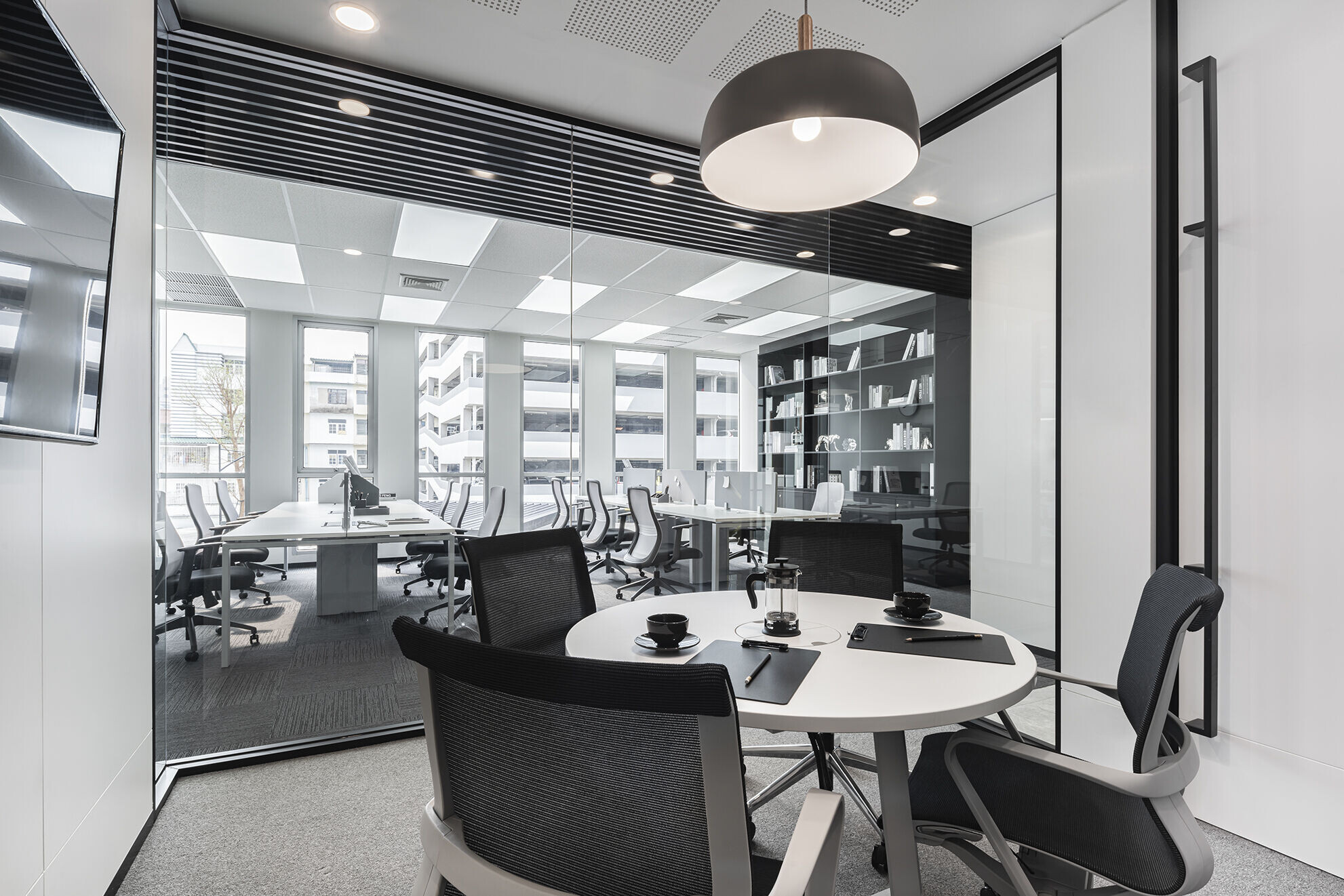 The Corporate Office Theme focuses on a properly defined and organized workspace, from the reception area with the material selection that brings elegance and imposing visuals. The flooring material is 80x80 cm. glossy stone-patterned tiles, looking both solid and luxurious. The walls are clad with white laminate with hidden textural details of wooden pattern, adding upscale to the overall character of the space. The partitioned reception lobby prohibits visitors from seeing the entirety of the office space, making one's visiting experience more interesting.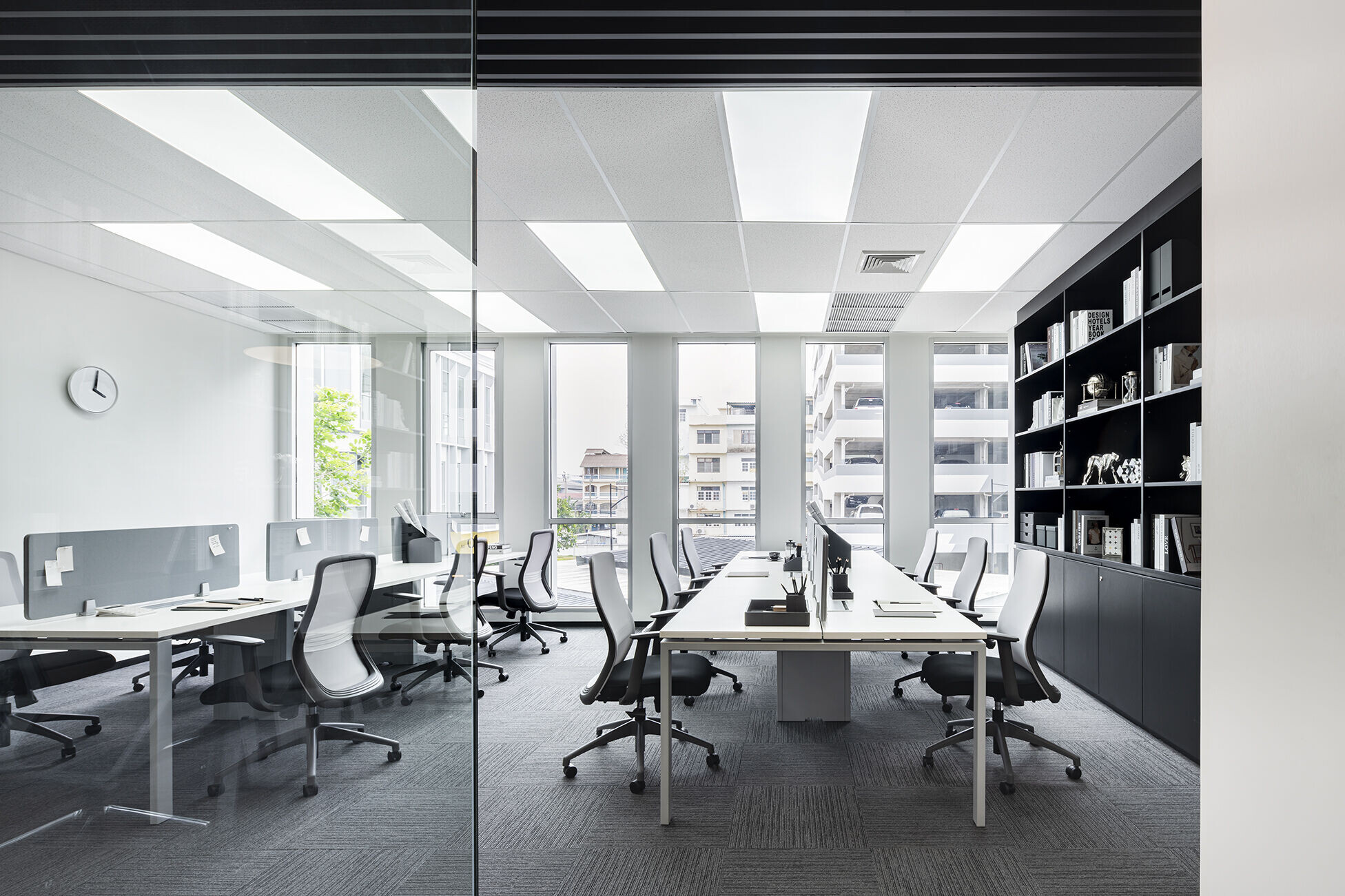 The meeting room at the front is properly partitioned, built and decorated with materials with acoustic properties with a monitor screen installed with electrical wires nicely hidden. The space illustrates the design team's attention to details, resulting in a thoughtfully curated space that is ideal for welcoming guests and discussing business deals.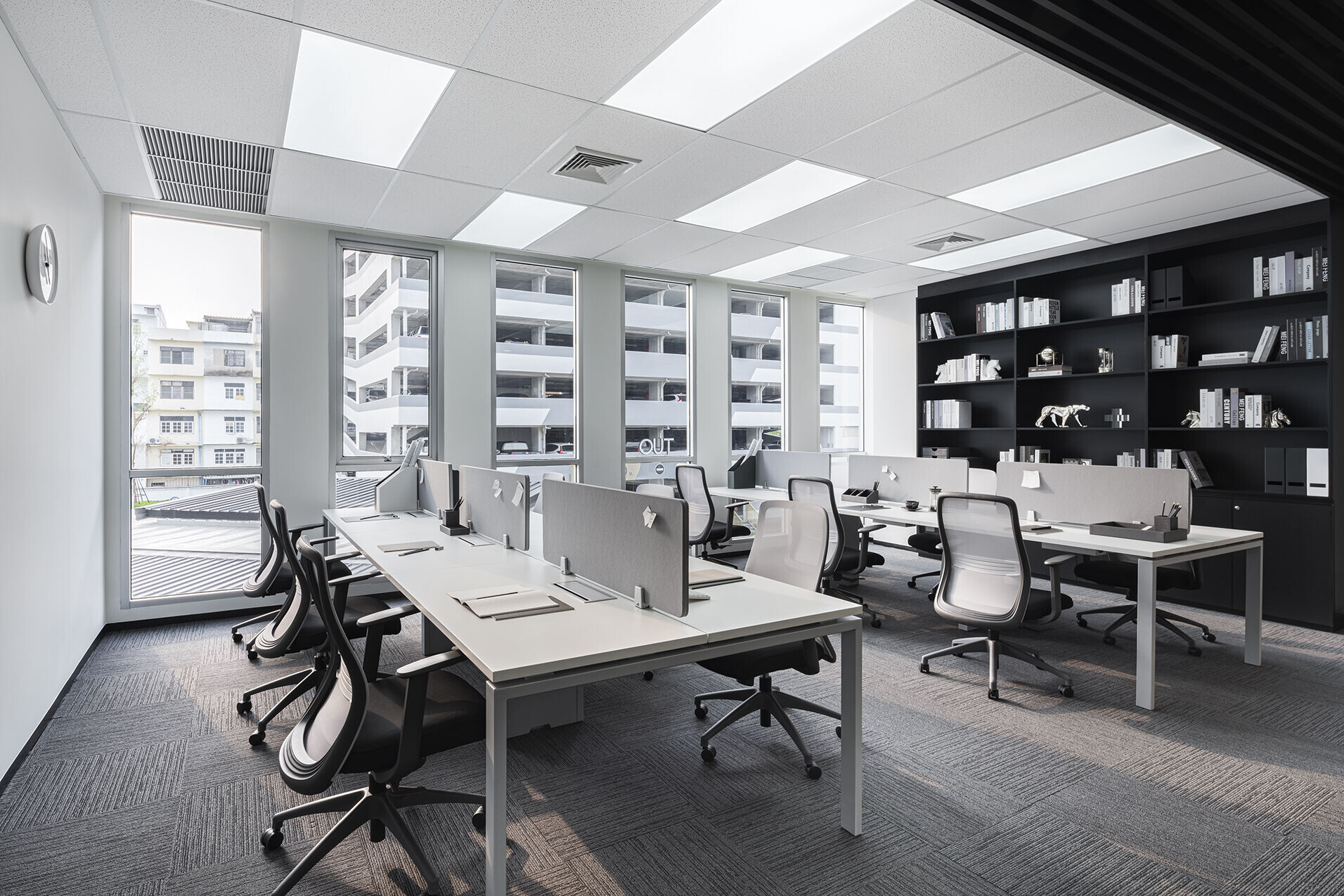 The elongated line of the walkway creates a focal point that makes the space look deeper and more dimensional. Darker color tone is used; creating a contrast with the bright white walls that brings simplistic luxury. The acoustic ceiling and carpeted floor heightened the acoustic properties, creating a more peaceful work environment while the formal looking office furniture is the design team's furniture of choice.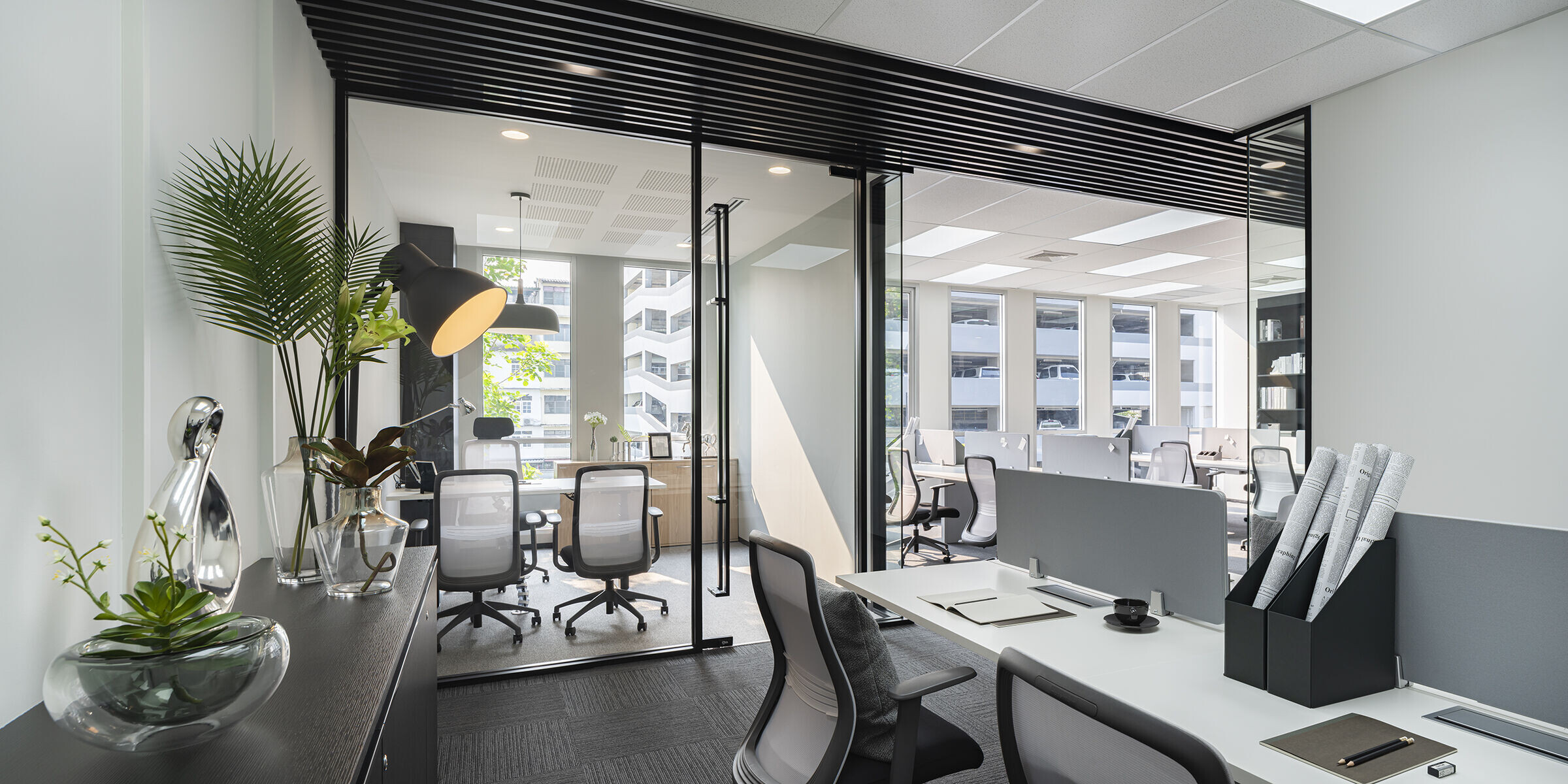 The design of executive rooms takes a transparent but not too revealing approach. While glass is the predominant material, the rooms are designed to keep the executive officers' computer screens from other staff members' visual access. The desks have adjustable heights, allowing users to change their postures during the day to stay active and fresh physically and mentally, reducing the risk of office syndrome.