Year: 2018 | Location: Barueri, SP, Brazil | Built area: 559m² | Site area: 1000m² | Images: FCstudio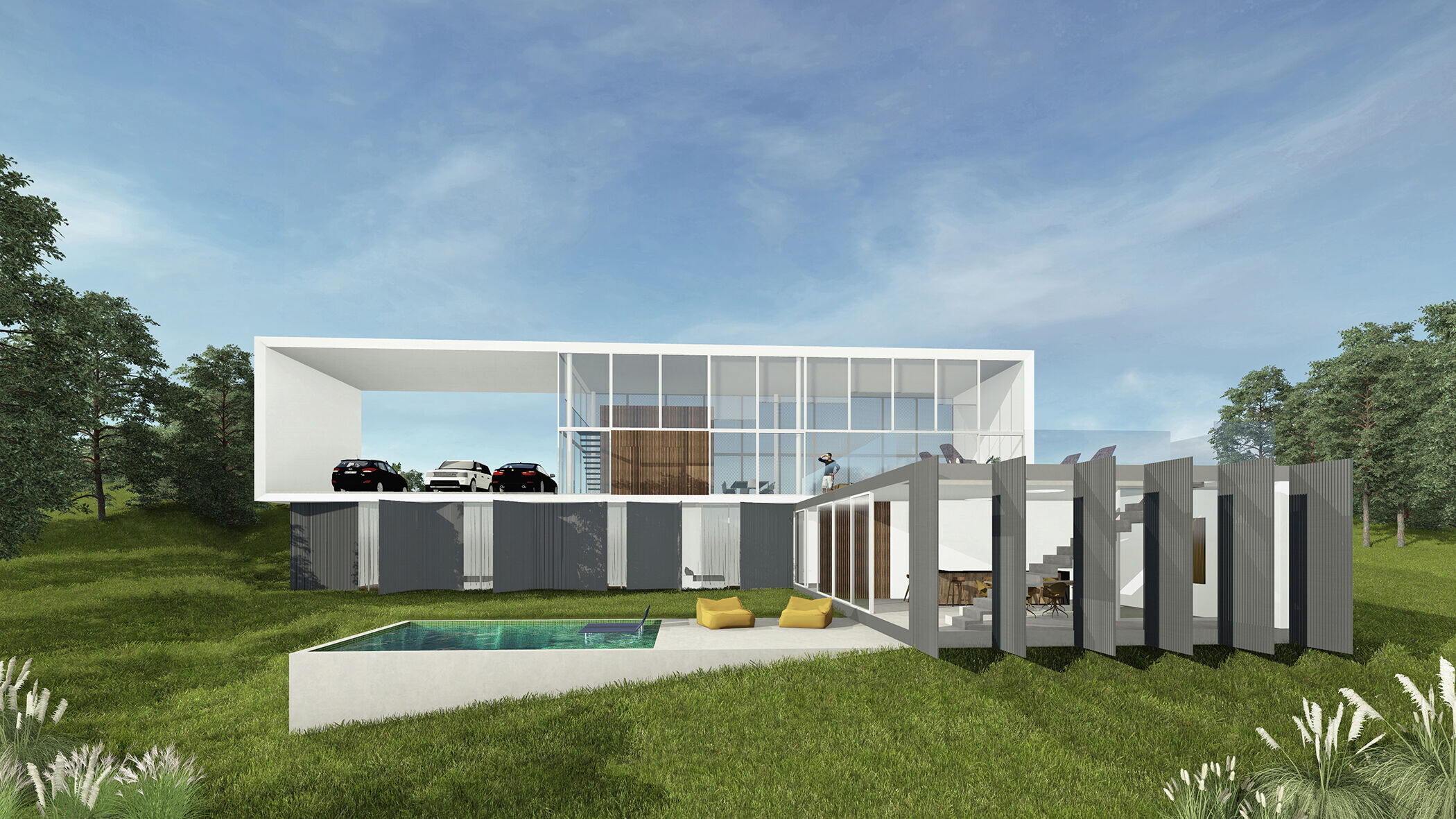 The Solaia house uses the downhill slope terrain to create 3 observation belvederes to the landscape. The overlap of the 3 volumes composed by social area, leisure and pool, respects the spiral movement that organizes the relation between them.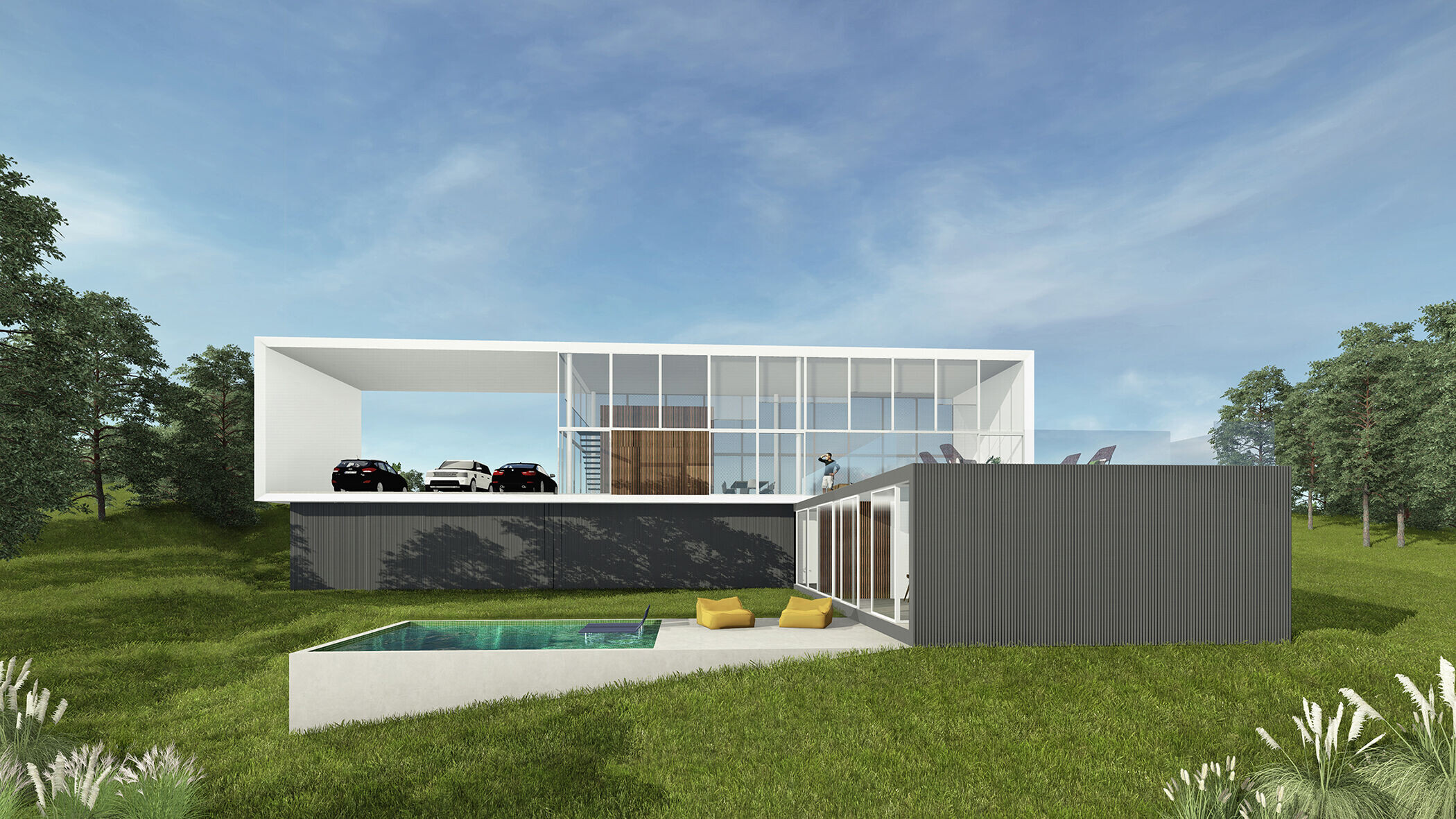 The intimate area, below the social area, preserves the view to the landscape without losing the functionality in relation to the other spaces. This area, as well as the leisure area, is covered by mini wave metallic panels that allow control of sunlight and provides privacy when needed, also making the upper volume appear to float above the terrain.