This refurbishment project relates to a house located in the southeast of Aguascalientes, Mexico. All the existing architectural elements of this 1-storey house (including arch, ornamental elements, load-bearing walls, windows protections) were preserved during the refurbishment process. The main interventions concerned the open garage, kitchen, and bathroom.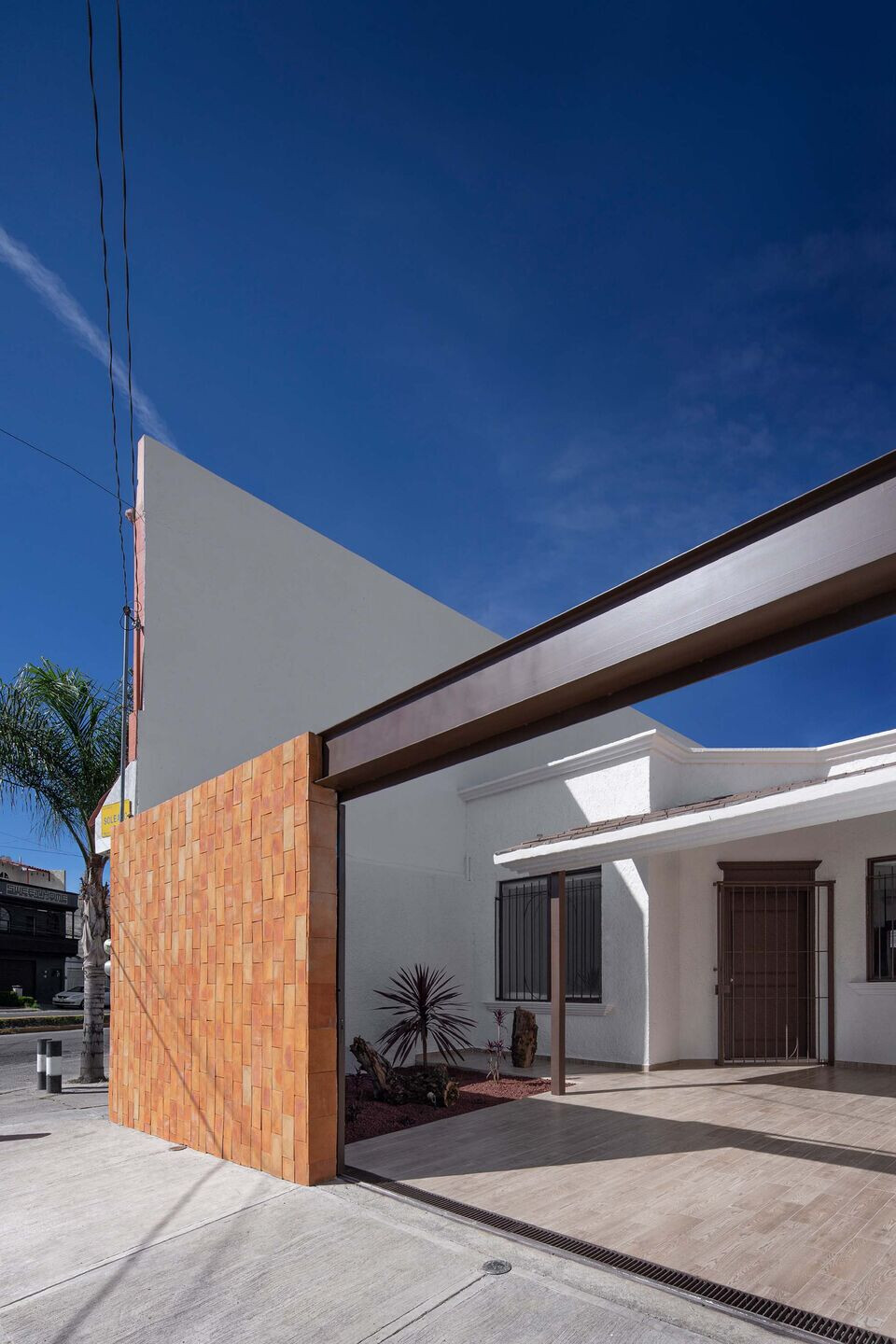 The original open garage was designed for two vehicle cars whereas the new project proposal has been designed just for one vehicle car and almost half of the area has been used to create a garden.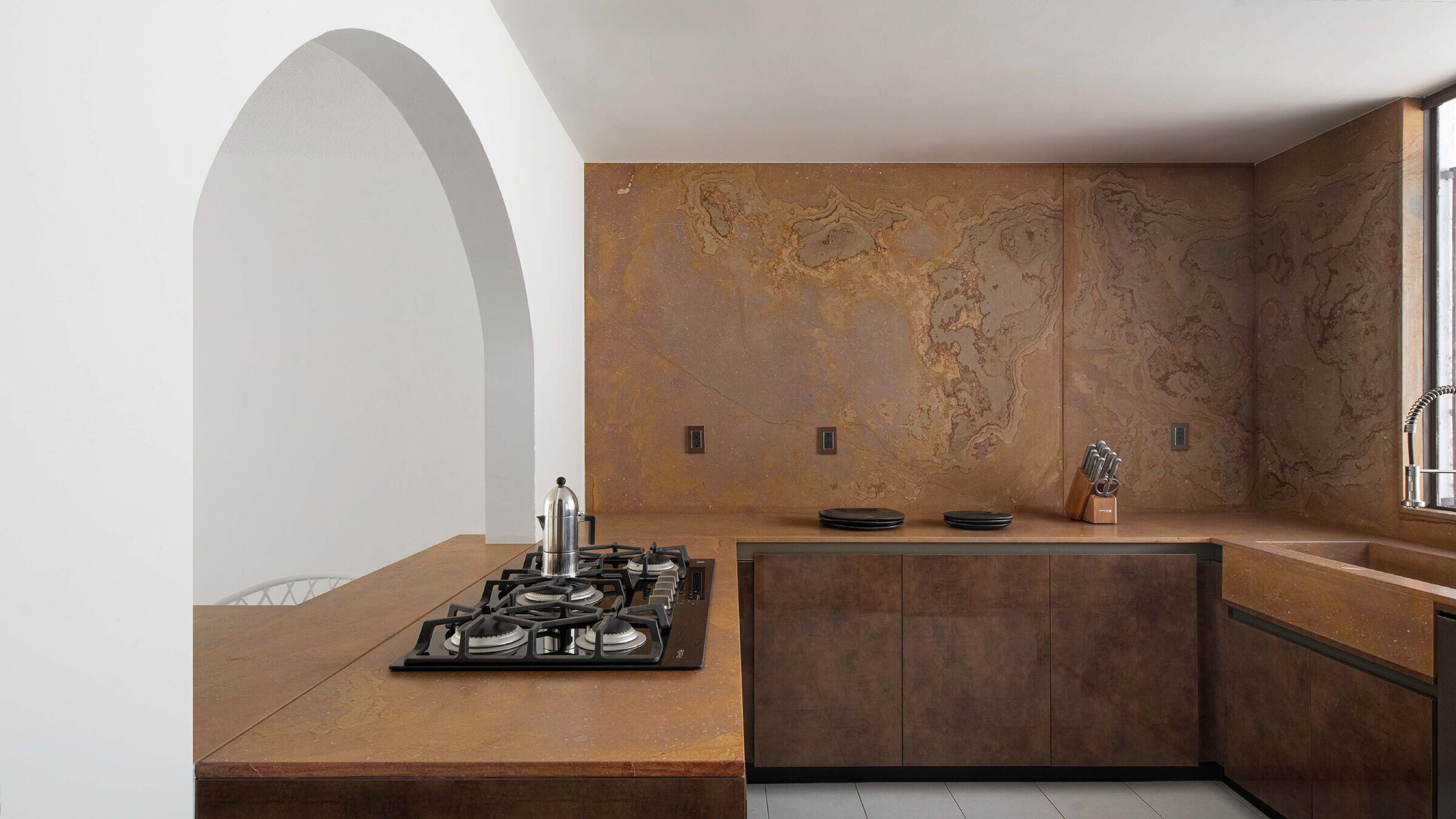 The new façade is characterized by handmade terracotta tiles. Since these tiles feature slight color variations due to the production process, the color is not uniform on the façade. This makes the surface of the façade unique.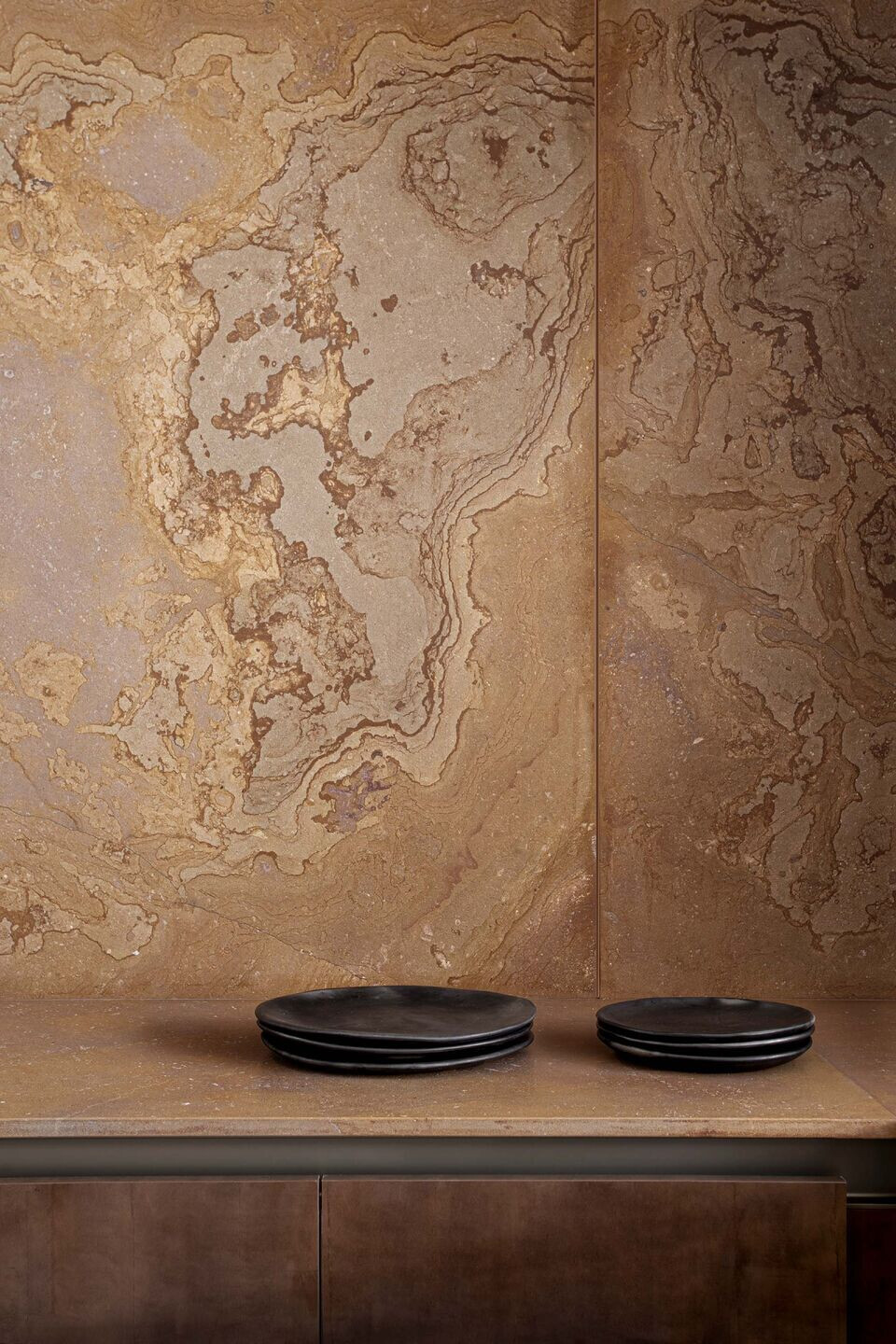 The primary objective when refurbishing the kitchen was to merge the kitchen area and the dining room by creating a continuity in the materials used in both spaces. Moreover, the two spaces are separated by an arch favoring a spatial visual
connection. Materials, patterns, and colors were leveraged to enhance the visual connection between these spaces even more. Four slabs of marble have been used; two of them have clearly distinguishable veins and peculiar patterns. Accordingly, the slabs have been placed so as to create a fresco-like effect. The slabs are seamlessly covering the whole area, from counter tops to the ceiling: accurately placing these huge slabs in a very compact area has made this project very challenging.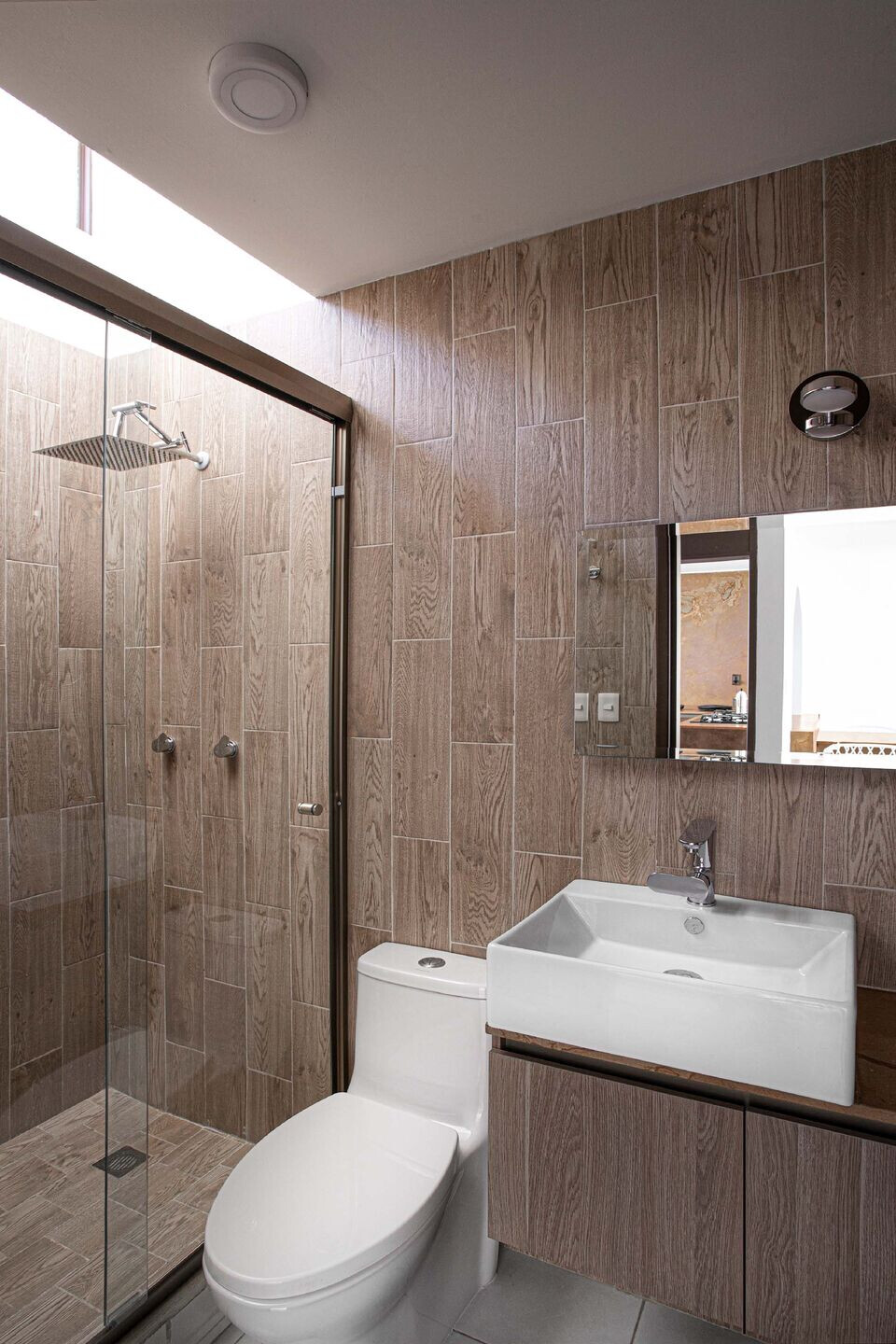 The bathroom was entirely reformed. The color palette and some of the materials used in the bathroom (such as marble) are the same of the kitchen's.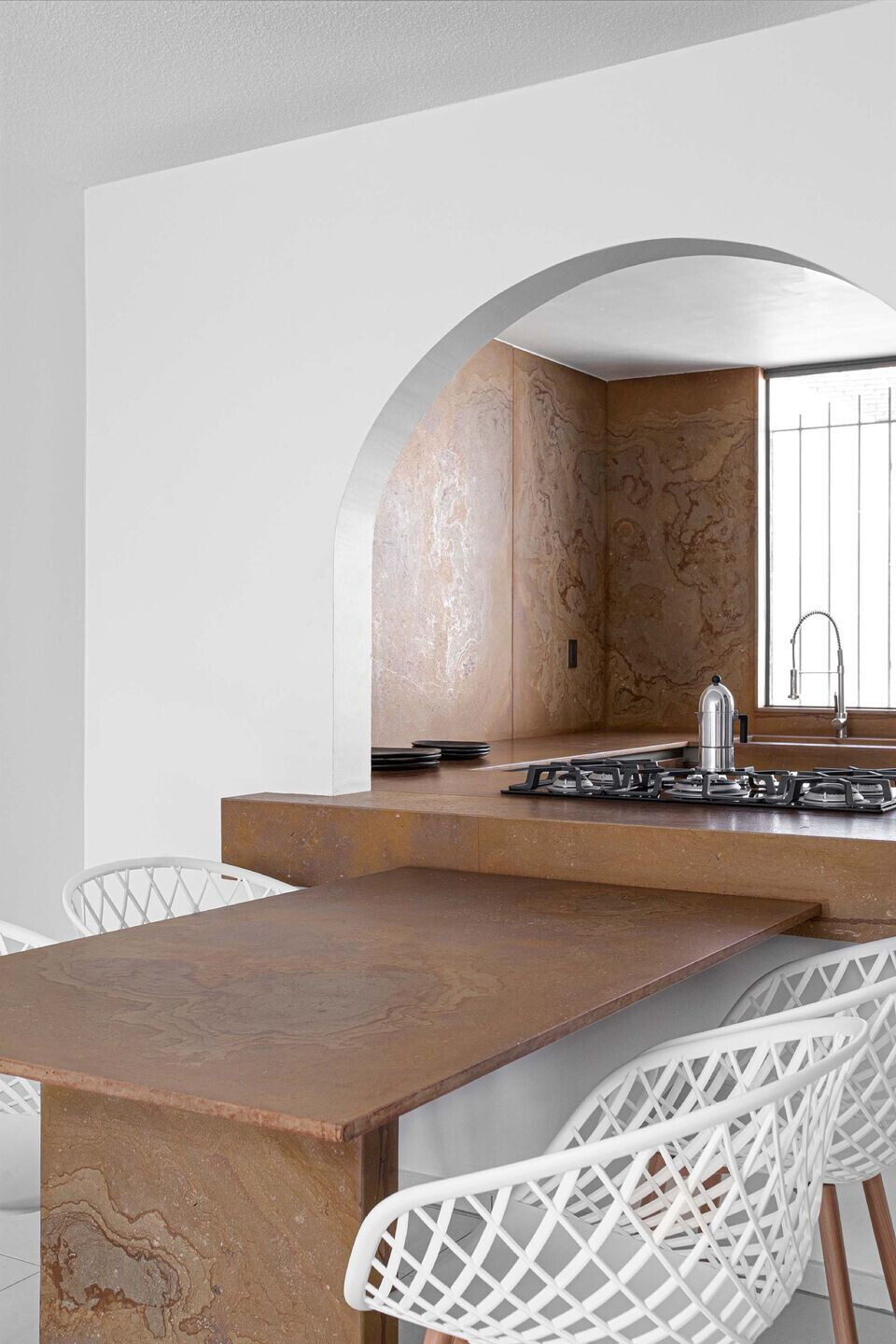 To make the appearance of the house uniform, all original elements (for example, doors) were painted in the same coor.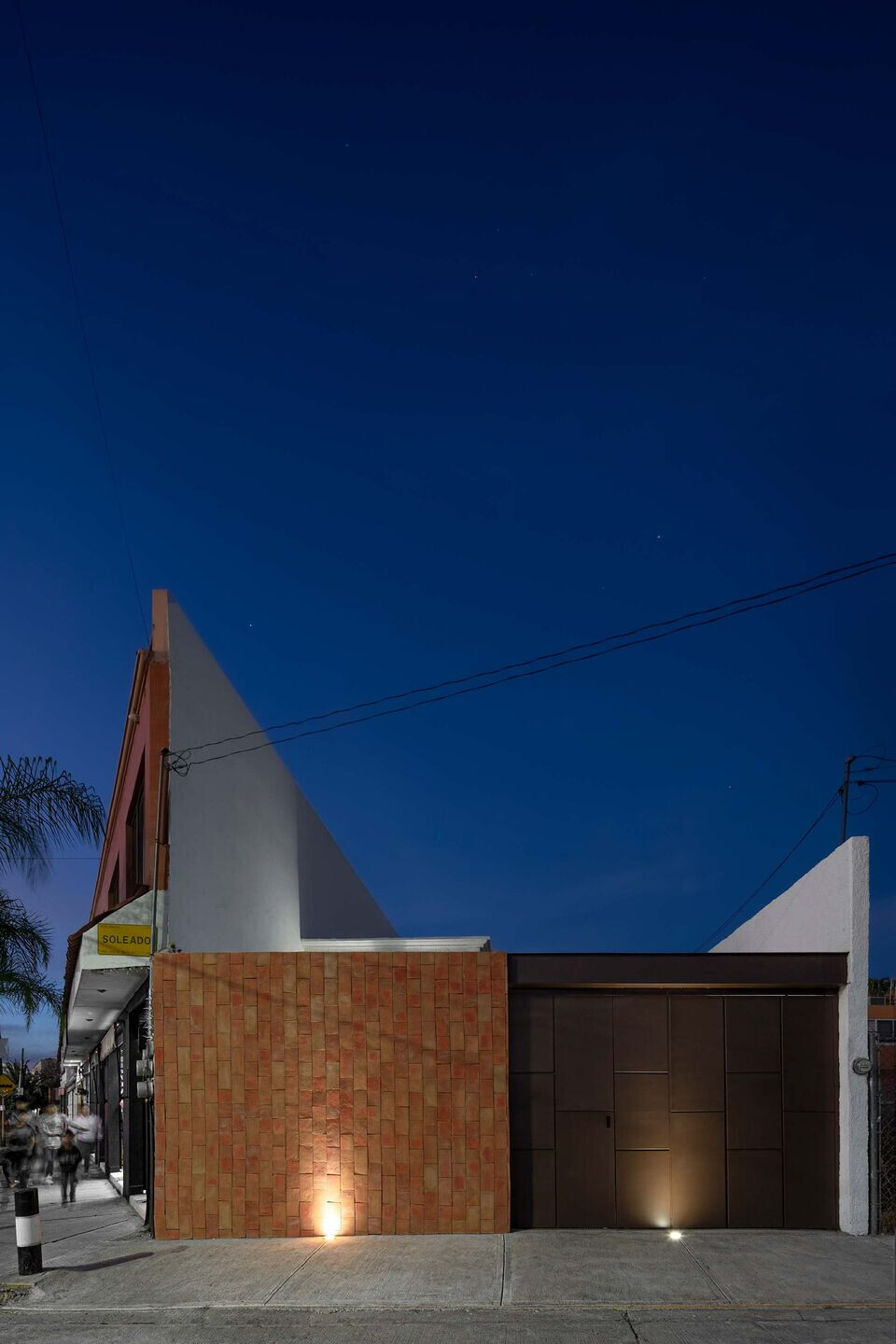 Team:
Architects: Vincenzo Design Studio
Photographer: Paulina Ojeda
Materials Used:
Façade cladding: Handmade terracotta tiles
Flooring: Interceramic ceramic tile – Lugano 15x50cm
Paint: 100 Total Satin B3 - Comex
Bathroom appliances: 10-in square rainfall showerhead, and basin and faucet
combo - Moorefield
Automatic gate opener system: Merik – Motor 411 W
Sliding door system: Rail RMR – 300 Master Rail, CMR-300
Kitchen: Granite Golden Nefertiti, Egypt - Marmoletti The stone Co.
Panel premium cuzco oro – Grupo Tenerife/GTEC
Pull-out storage units – Häfele