A U N Design Studio renovated a 30 years old factory to be warehouse and had the idea to show the brand identity of SOLO which the LOCK are the main product.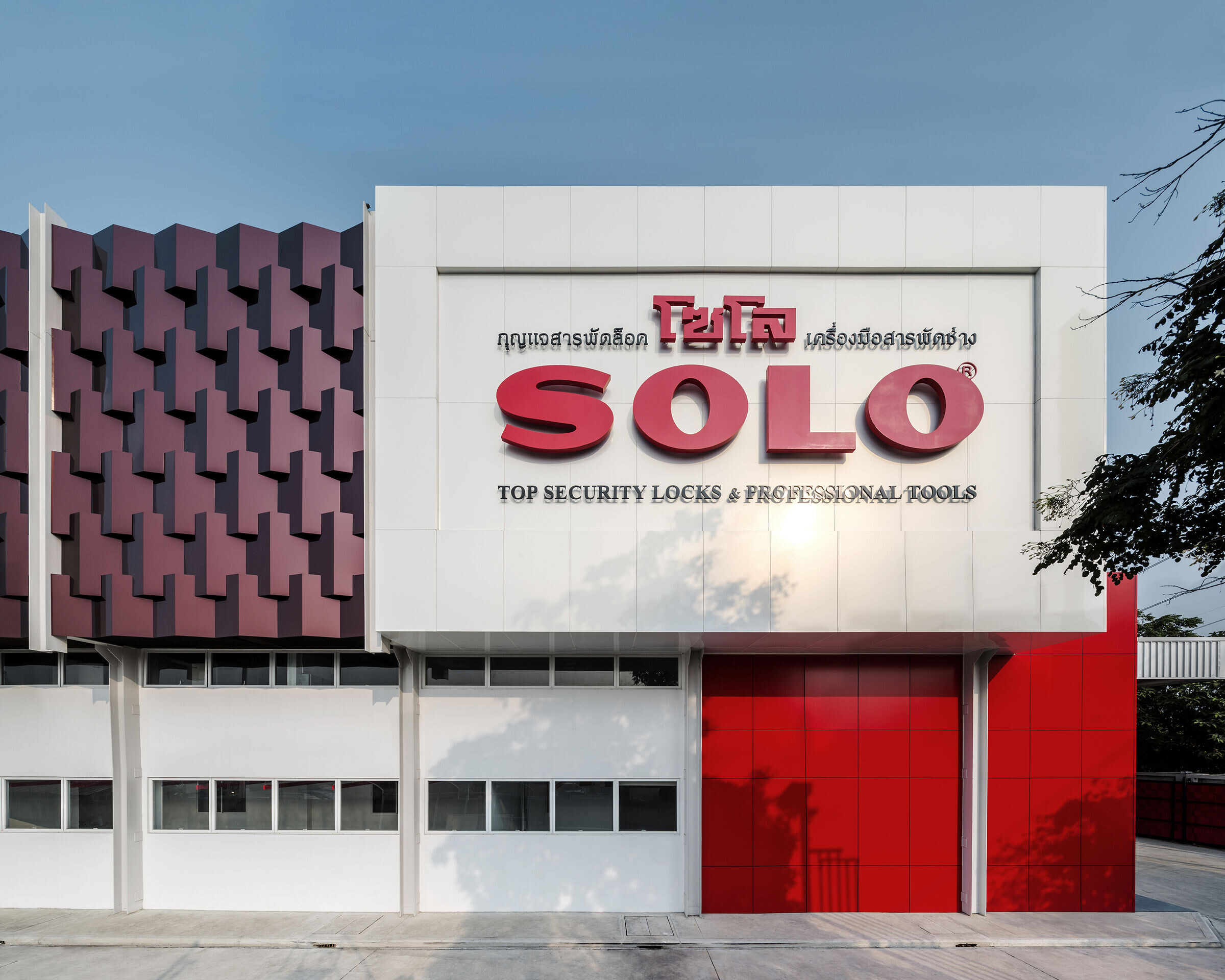 The LOCK was interpreted to LOCK & INTERLOCK which represented the 3-dimensional pattern of thefaçade.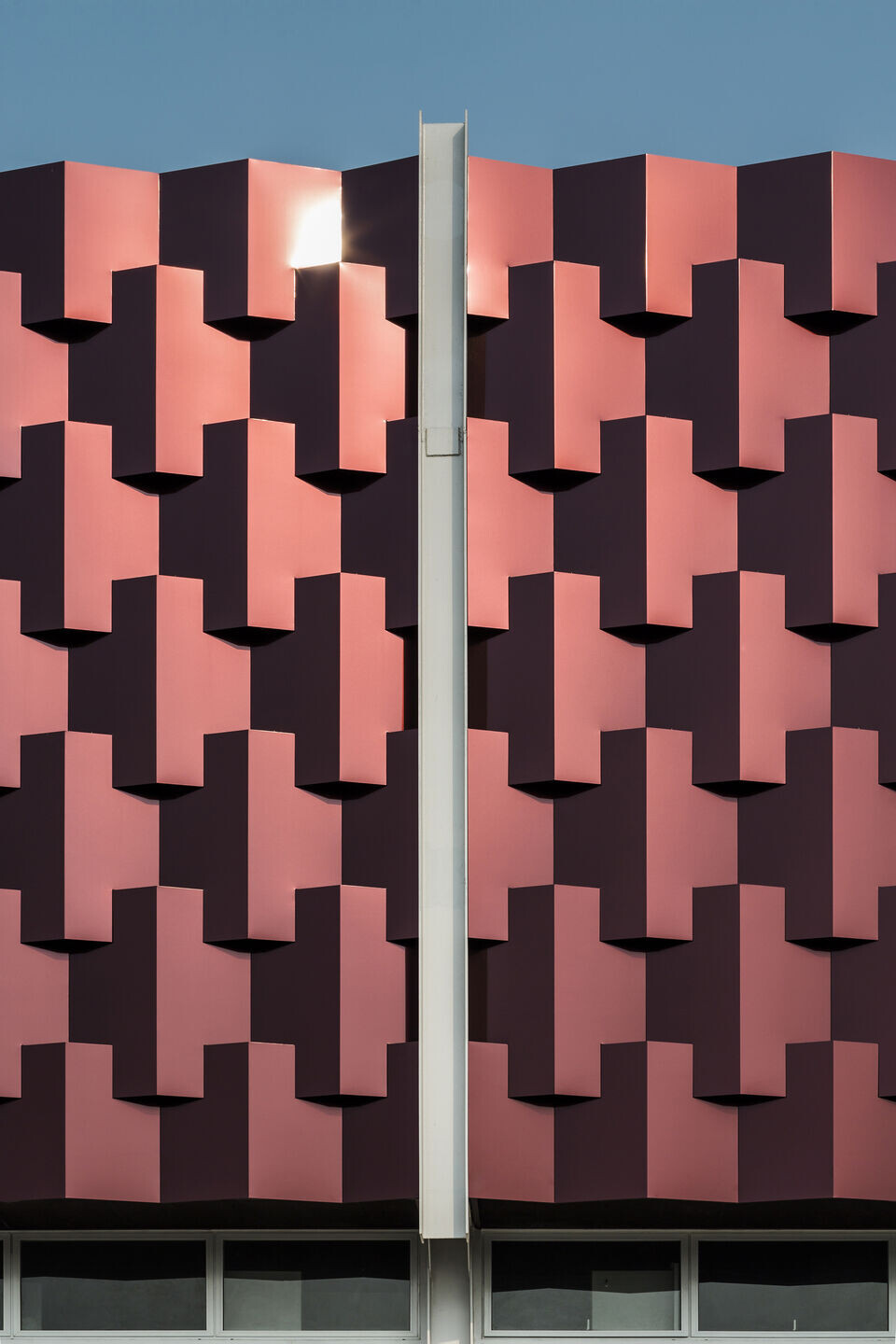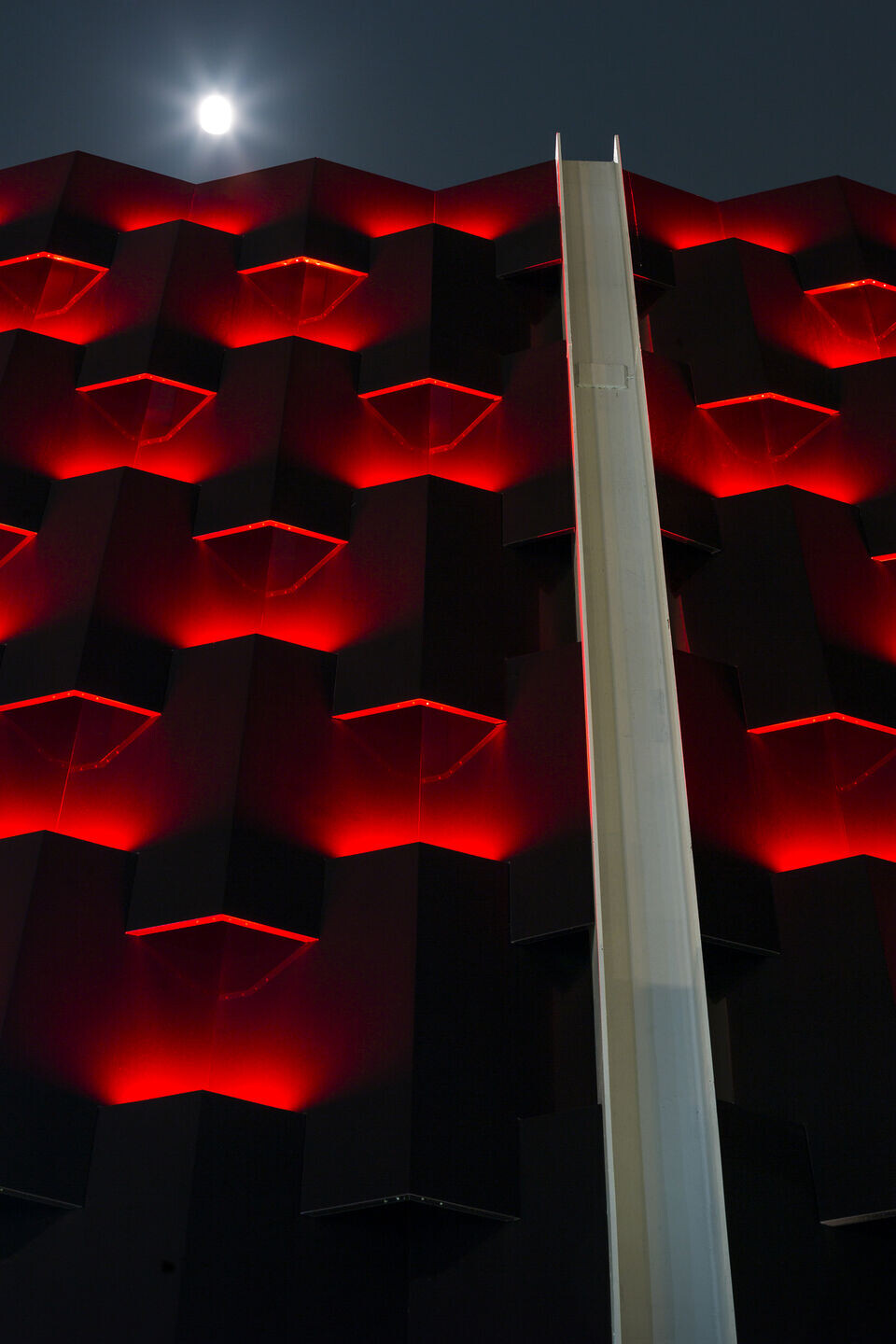 The skin was aluminum composite since it can be cut and fold as the design, with lightweight the composite would not impact the structure of the old building. Moreover, the opened joint system prevent the skin from stain and reduce wind load.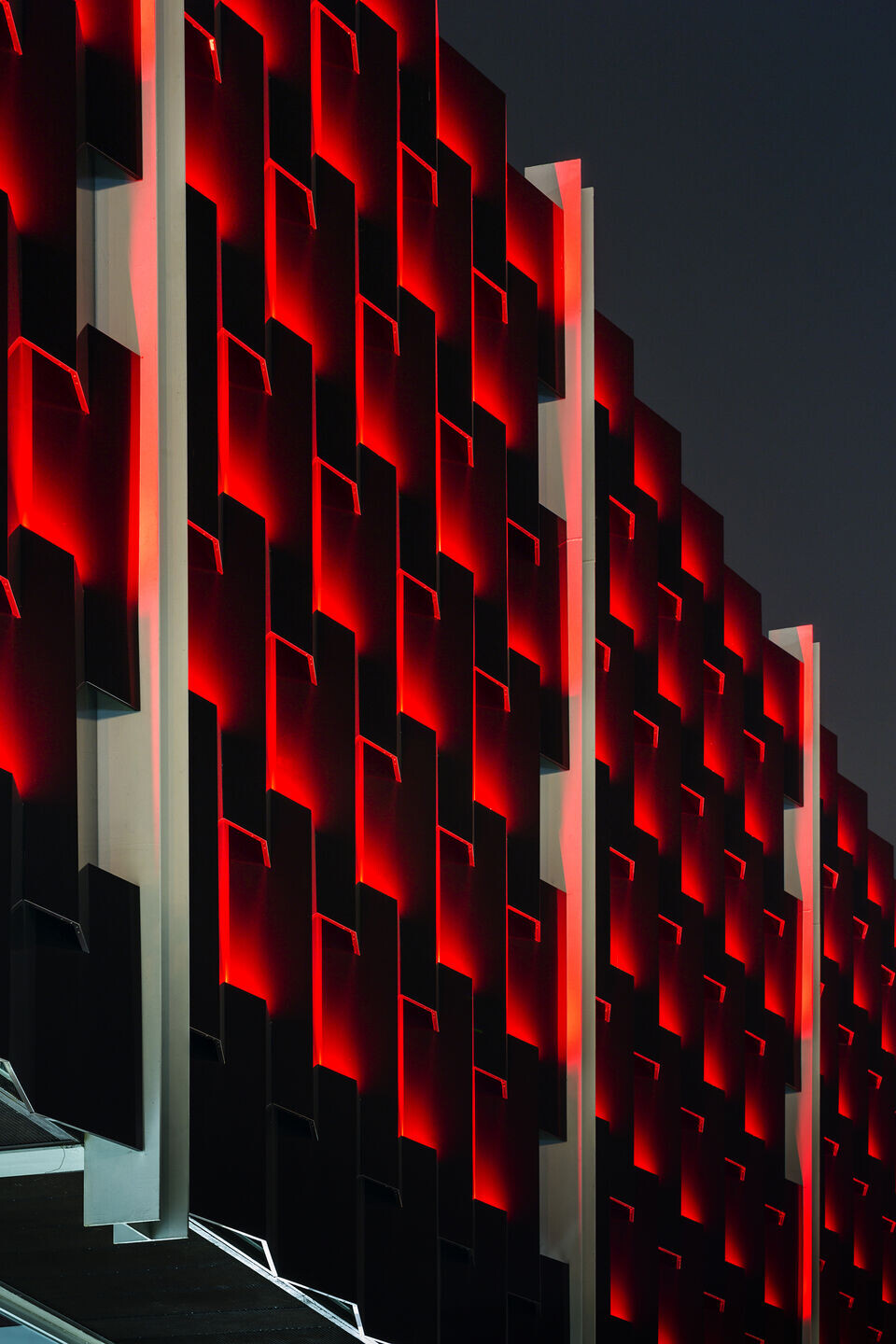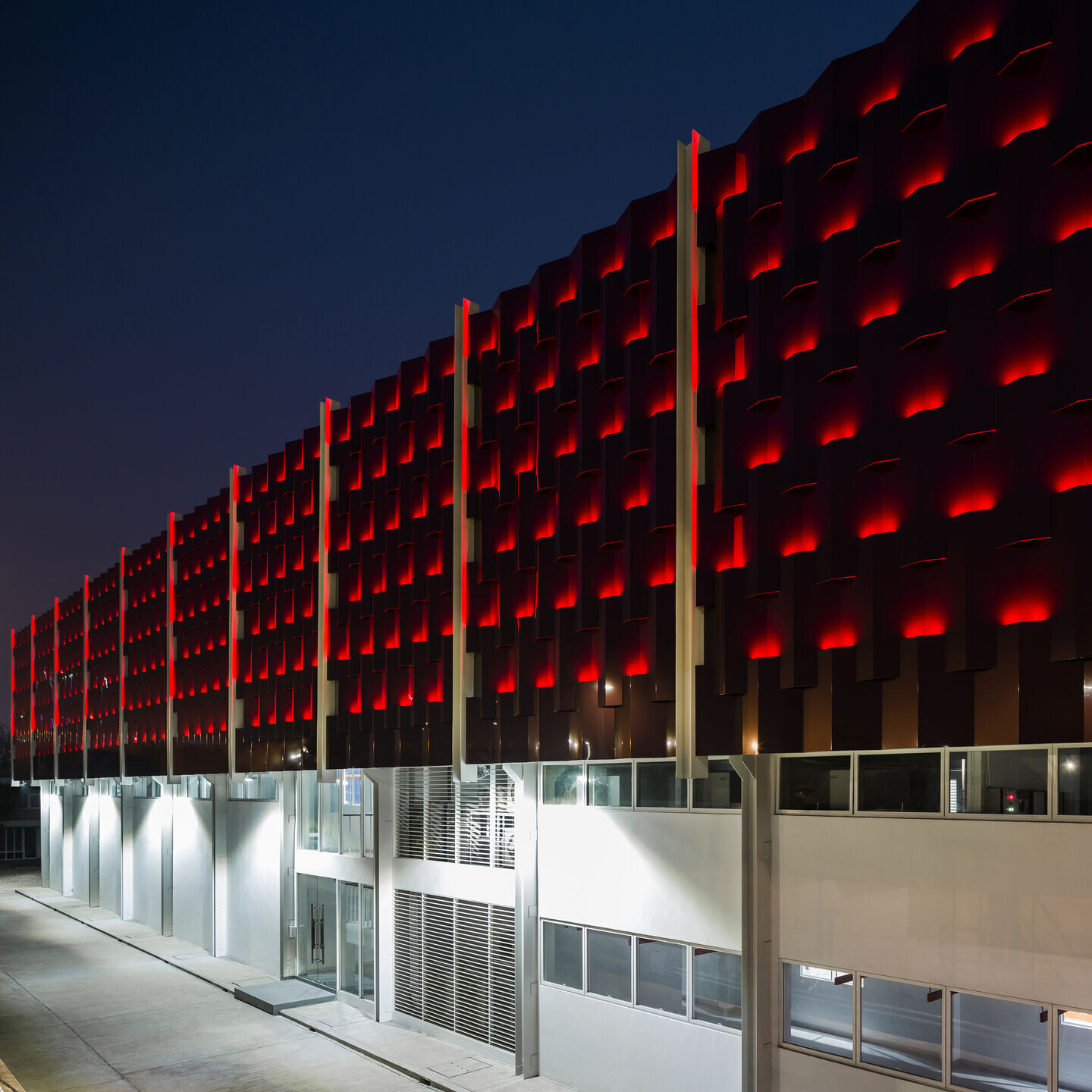 Team:
Creative Concept: A U N Design Studio
Architects: A U N Design Studio, Khetkhun Yodpring & Palin Phupradit
Interior Design: A U N Design Studio, Khetkhun Yodpring & Palin Phupradit
Lighting Design: Associate Professor Phanchalath Suriyothin, Veerapong Eawpanich
Structural Engineer: Sitichoke Sirivivat
Mechanical Engineer: Ronnachai Sirithanarattanakul
Electrical Engineer: Ekkasit Ruksakulkiatti
Photo Credits: Wison Tungthunya & W Workspace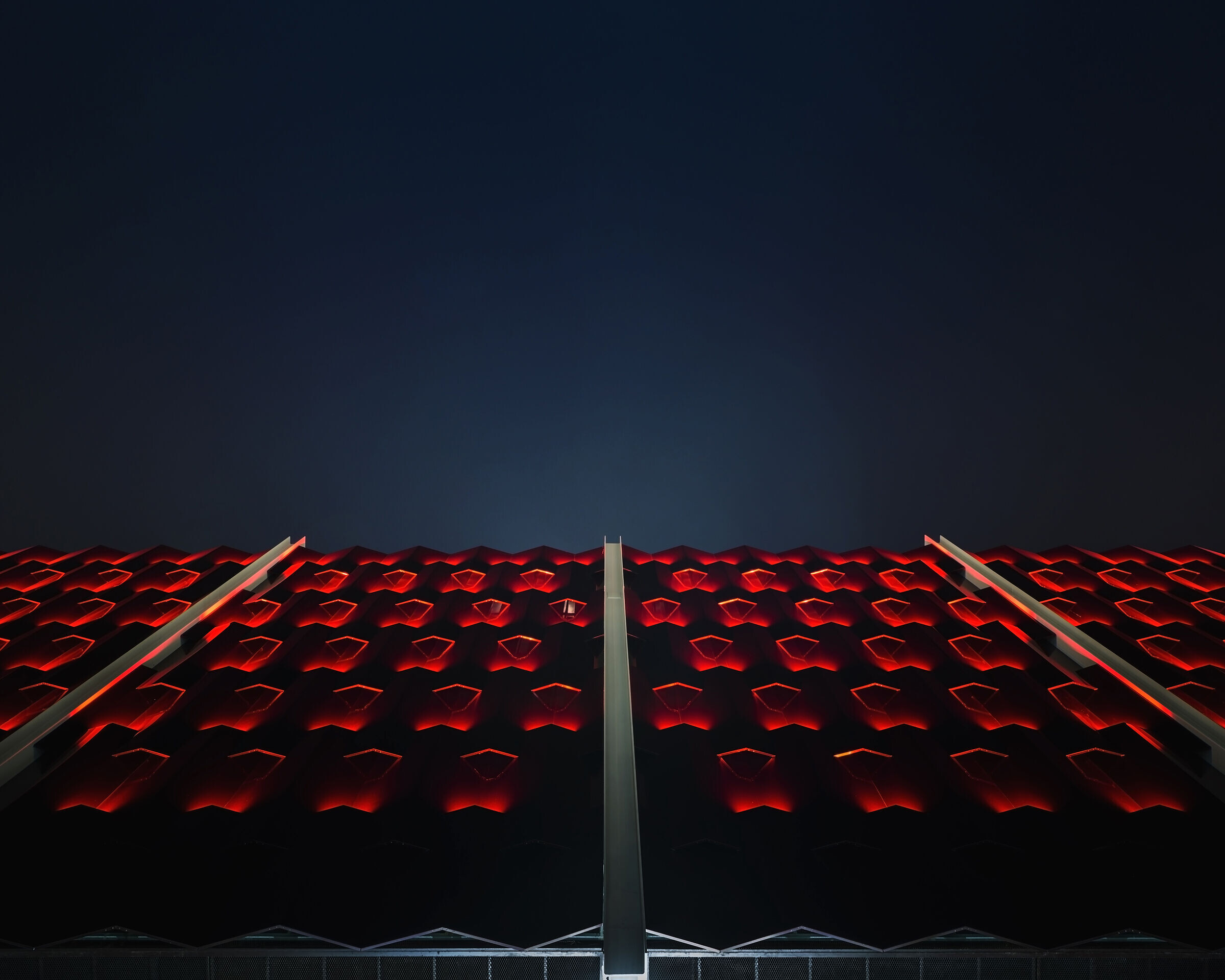 Materials Used:
Facade cladding: Aluminium composite panel, ALUCOBOND
Flooring: EPOXY, JOTUN
Doors: BTS 80, Dorma
Windows: Aluminium, ALUINCH
Roofing: Metal sheet, BluescopeLysaght [Thailand]
Interior lighting: Unilamp