Soprema will have a new professional home base for up to 150 employees. 12-hectare site in Tongeren for there insulation factory, a central distribution center and office.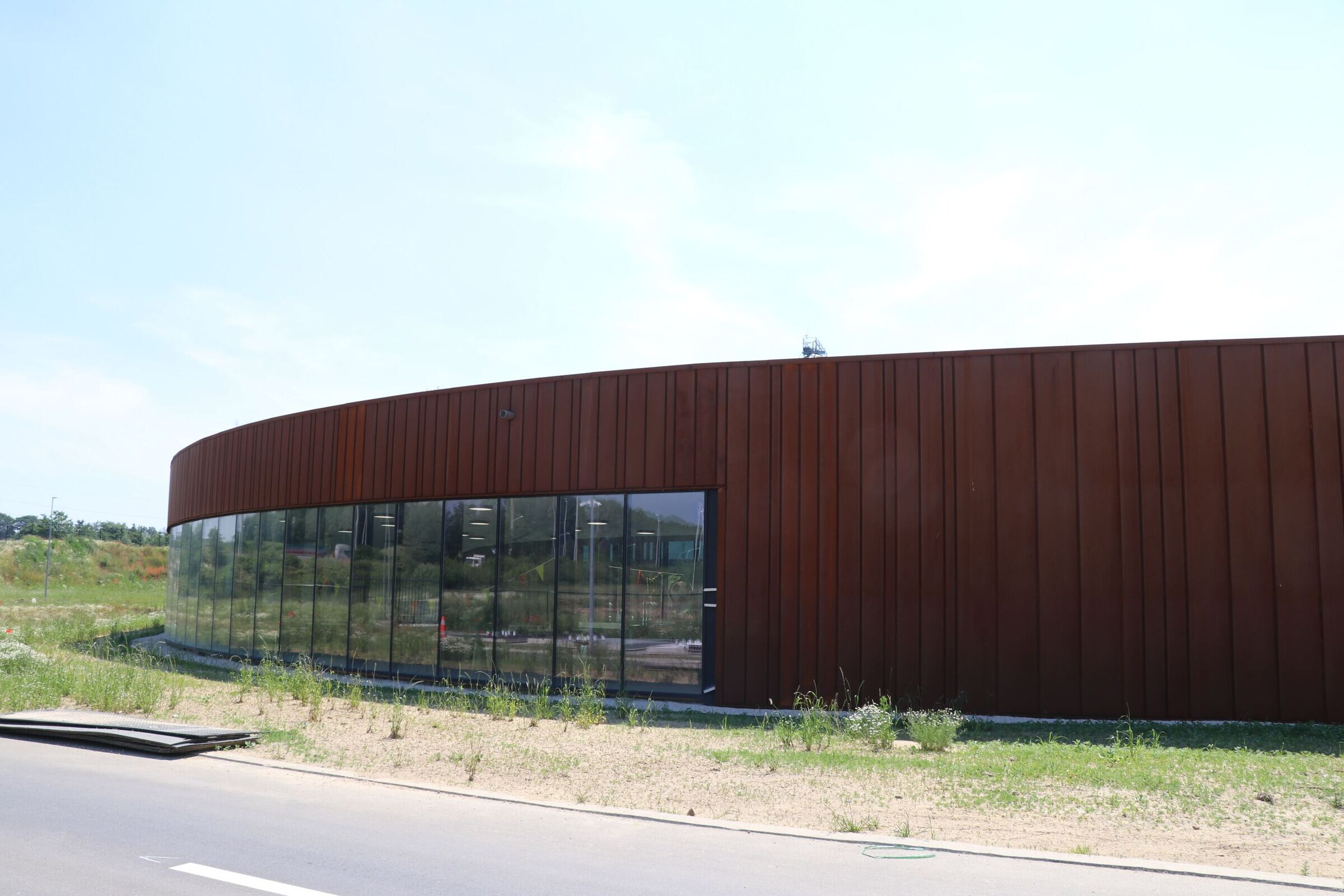 Together with architect wilma wastiau, ArcelorMittal Construction have created 4 new special designed profiles which gives you the aspect of a flat siding with different width dimensions.
5500m² Indaten profiles combines perfectly with the light grey concrete of the building and the surroundings.
architect: wilma wastiau
construction company: Cordeel
installation company: Baeck
Specials system of:
Custom WP-25-280-3,
Custom WP-25-280-3 perforated
Custom WP-25-340-3
Custom WP-25-510-1
Finishing: Weathering steel Indaten, brown rust colour