Rush Wright Associates was engaged to work on the St. Columba's College Central Campus Redevelopment. This project completes a seven year design and planning process that has created a unique series of teaching and learning spaces for St Columba's College.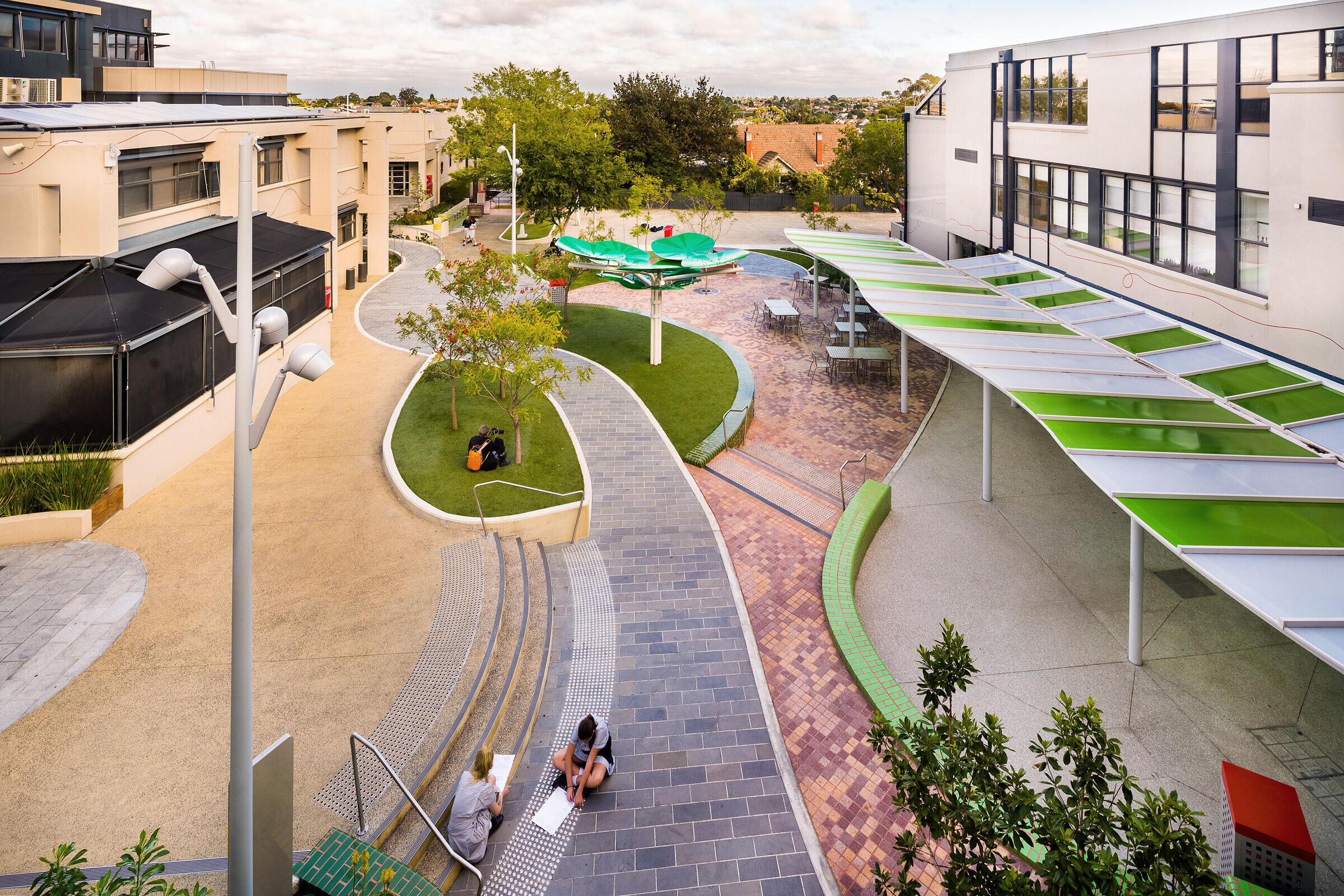 The focus on social potential and year-round use, predominantly in the cooler months, has created a distinctive design solution created around bringing the campus together in a series of special meeting places and areas for teaching and learning-outside.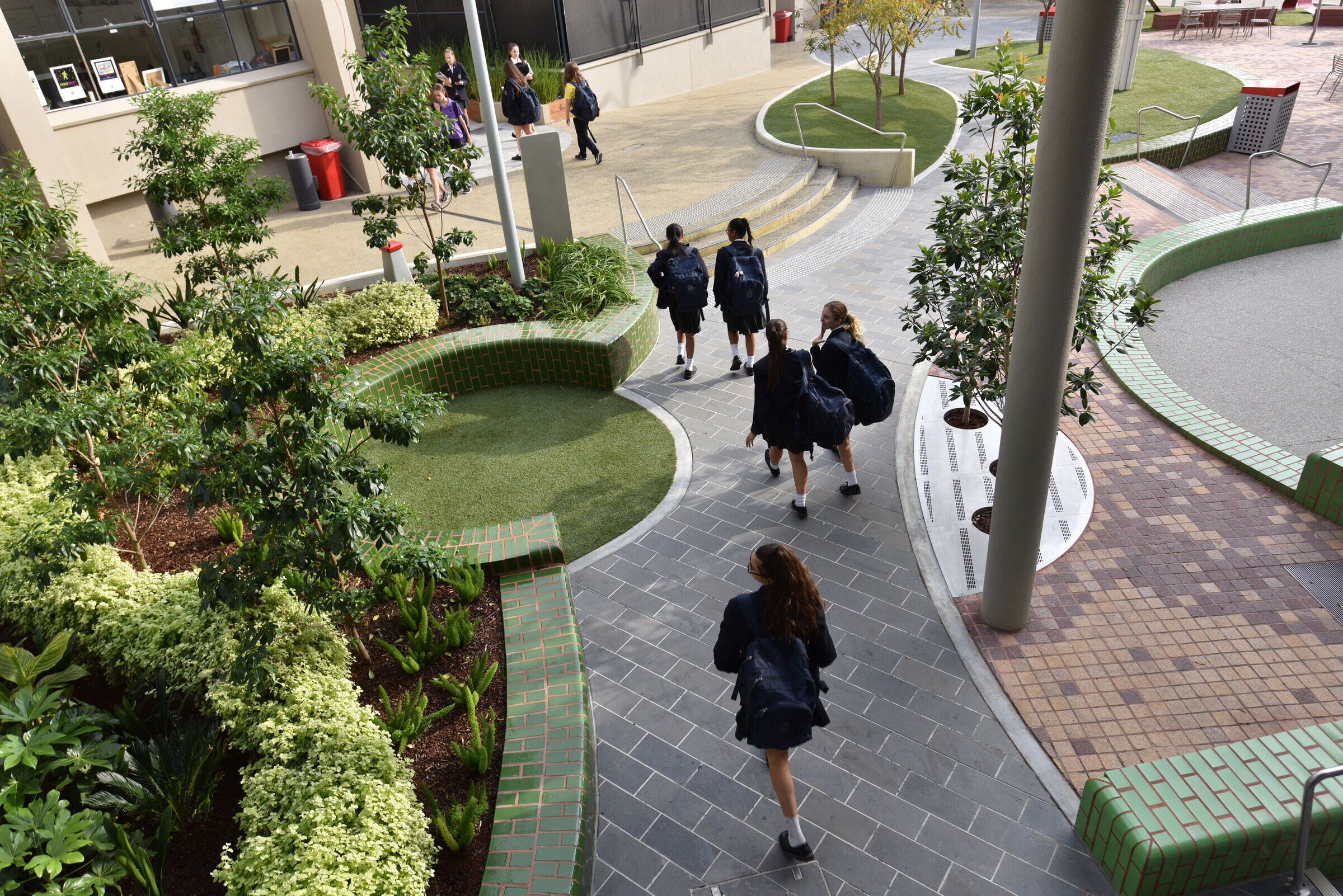 The courtyards read as large outdoor 'room' with a mix of serious, fun, contemplative, spiritual and nurturing spaces around a central circulation spine.The project exemplifies how careful investment in finely-crafted external works can transform humble spaces into high-value environments that support the social, intellectual and pedagogic agendas of all schools.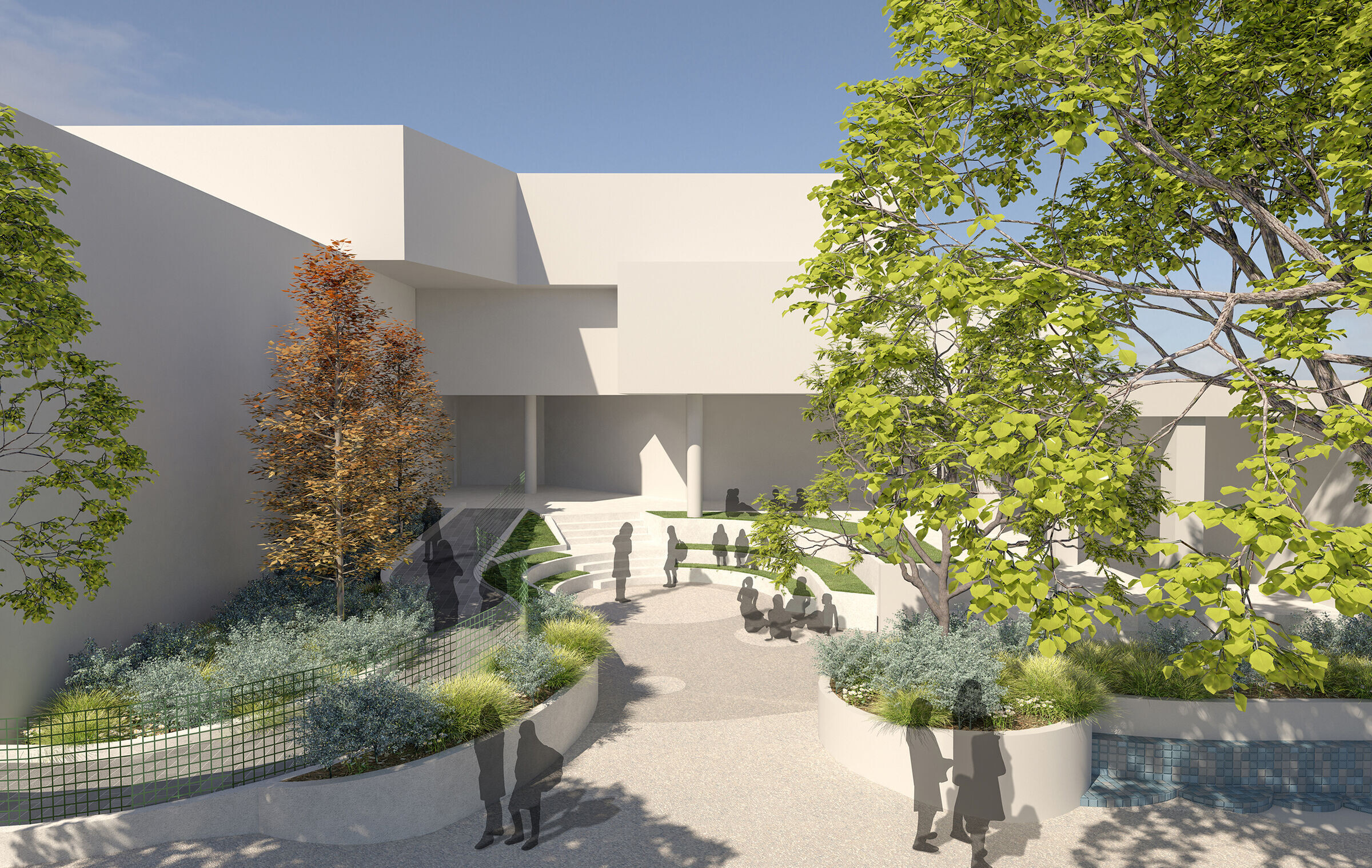 Rush Wright Associates designed the shade canopies which were made from steel and coloured anodised aluminium.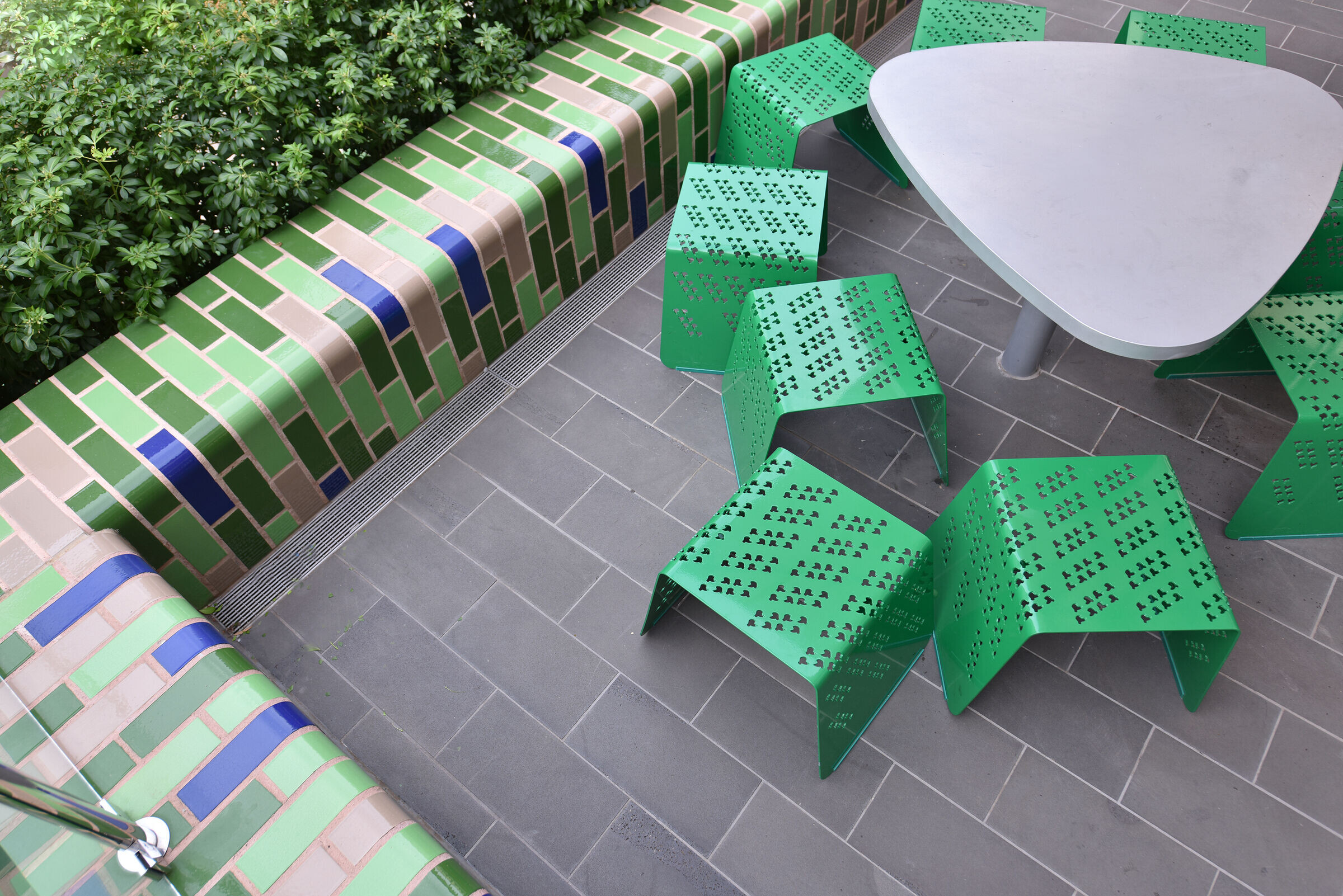 "The entire project has fulfilled all the aspirational, educational and contemporary goals required of the design team and will carry the College well into the future". Malcolm Finger, St Columbus College Principal.