The new addition echoes qualities and textures of the existing building while slightly leaning towards a whiter more contemporary look. Natural light and green environments make this school the perfect place to study.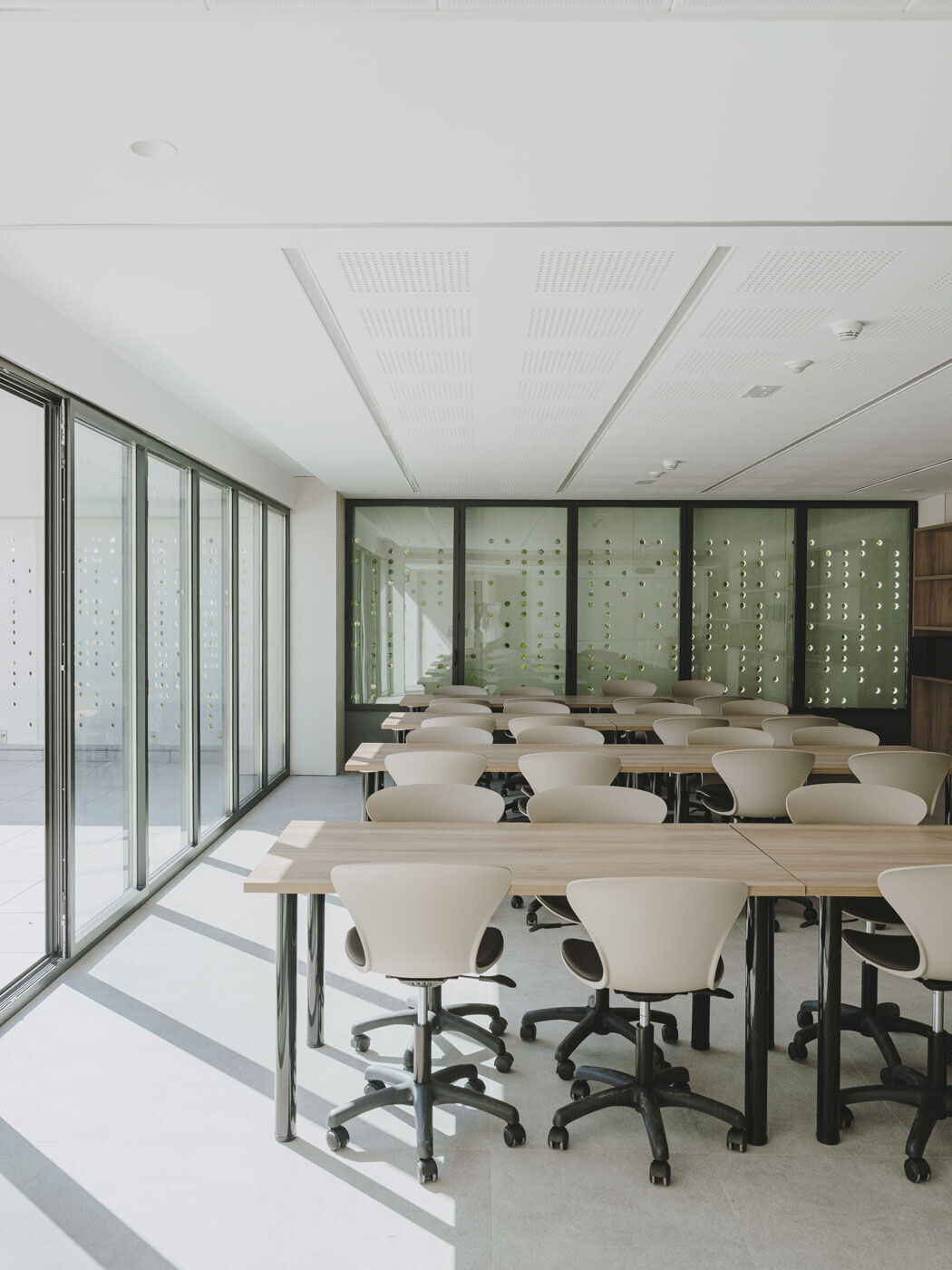 Mountain Tibidabo in Barcelona make a flawless site for this school, making this dynamic project an example of integration with its striking natural surroundings. Filled with regal, sun-drenched spaces, the School provides the students with unforgettable classrooms, while a wide range of open spaces allow the practice of sport and leisure.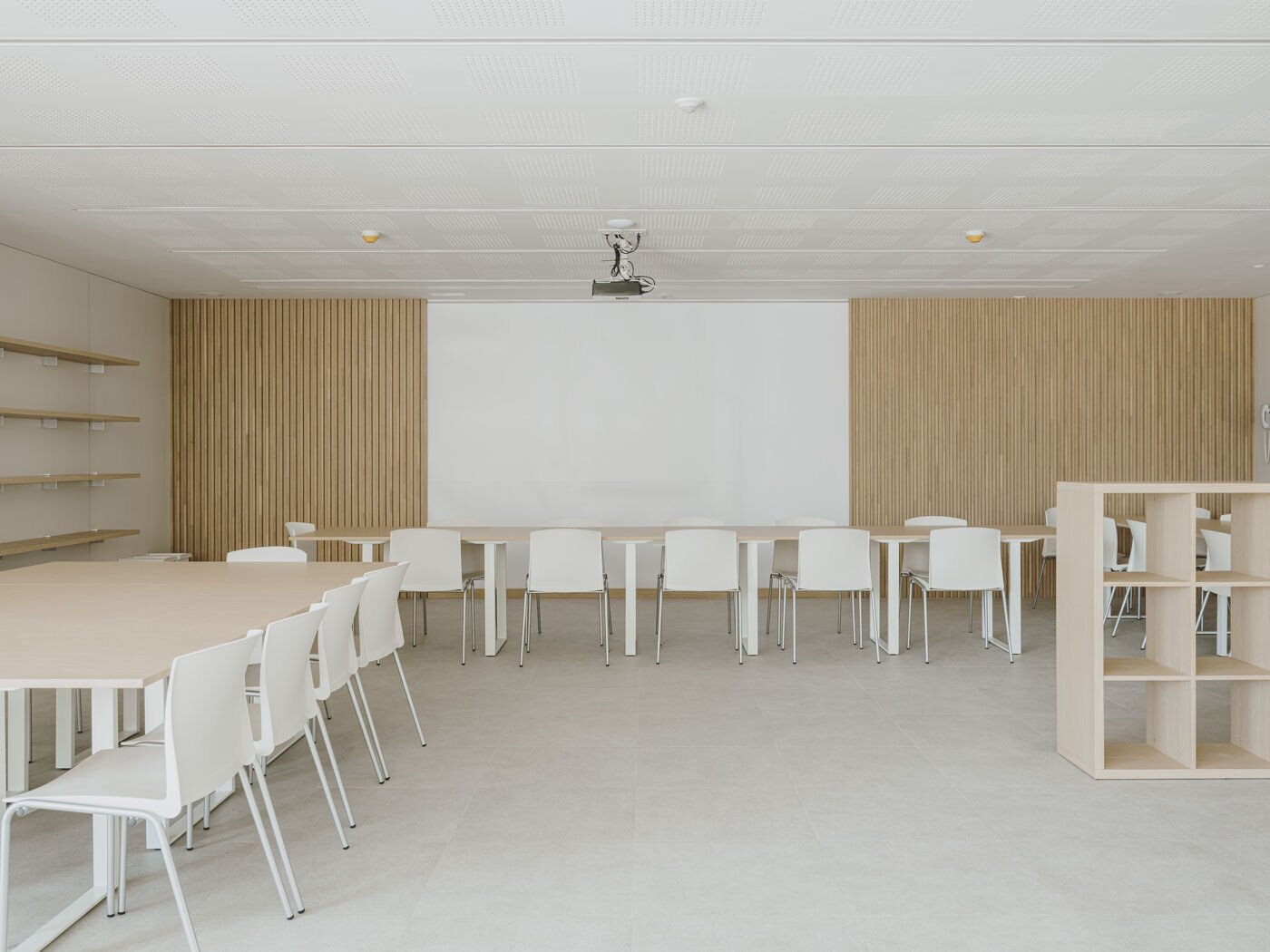 It has one indoor sport center complemented by one outdoor. A rounded square on one end of the building makes what it could be called an ágora, which works as an outdoor theatre, a playground or just and just a socializing space for students. A rooftop terrace with remarkable views of the city of Barcelona and the sea operates as an open space for the kids.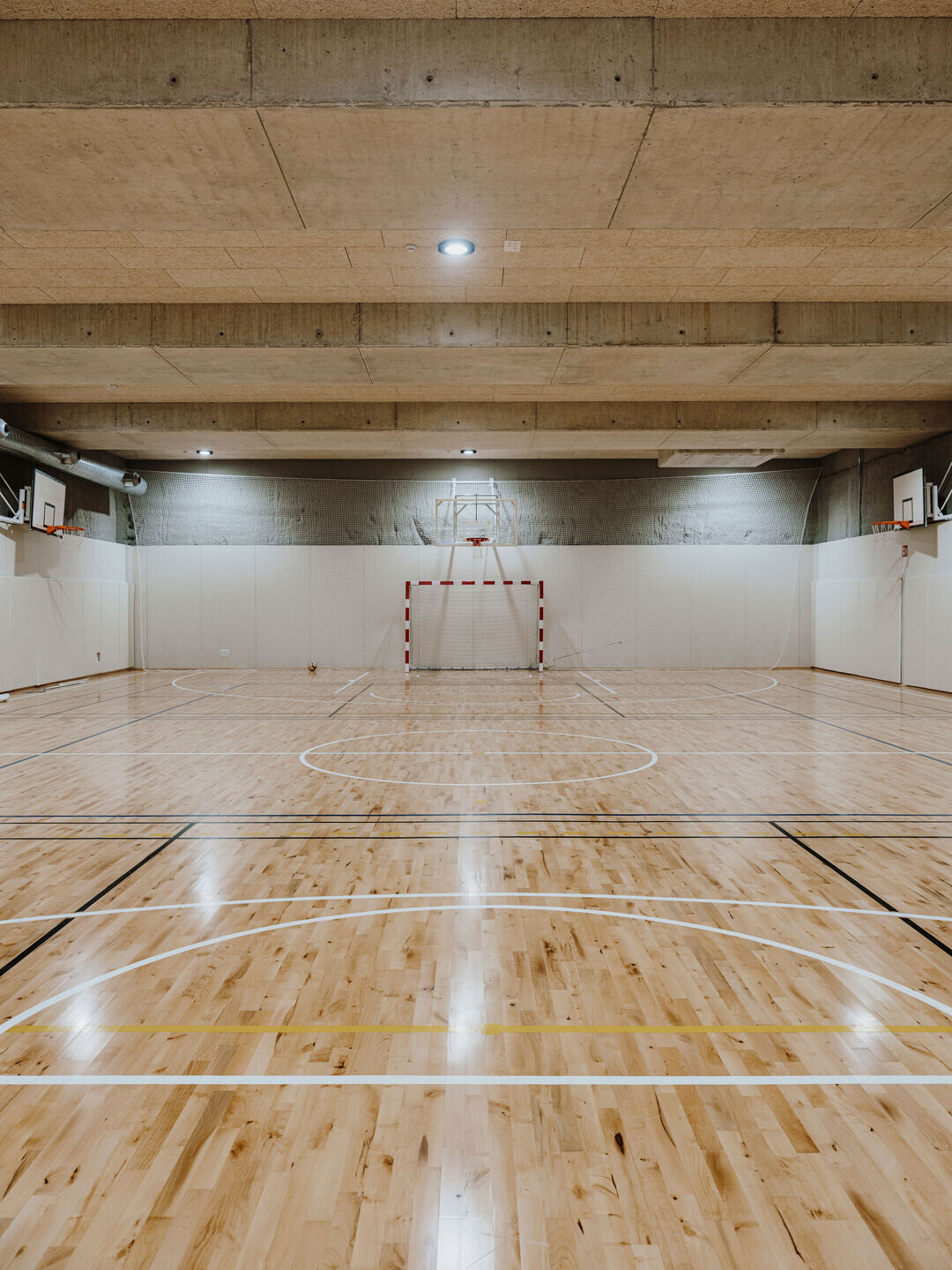 The buildings are connected by a void space which is a glass passage. The new project has a certain lightness compared to the other one that made necessary a proper transition, so the eye can ease its way into it. An overhanging roof emphasizes the feeling of lightness.