Kerstin Thompson Architects with Figure Ground Architects. Celebrating its temporariness, Sunda_ is a delicate metallic structure that occupies the gap between its two brick neighbours on Punch Lane.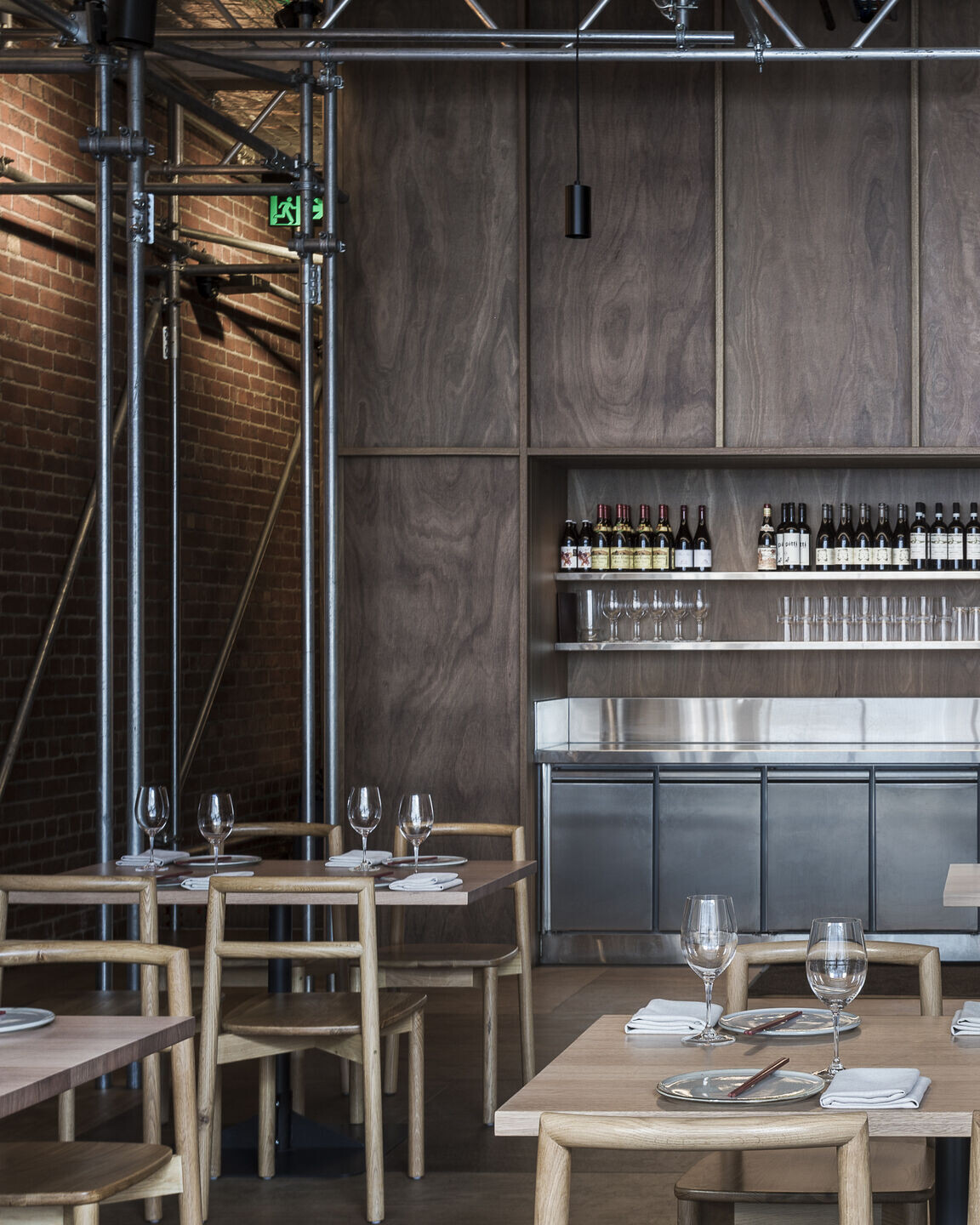 A readily demountable and reusable armature of scaffolding shrouded with layers of woven metal mesh forms a street lantern at night and houses intimate dining clusters over two levels.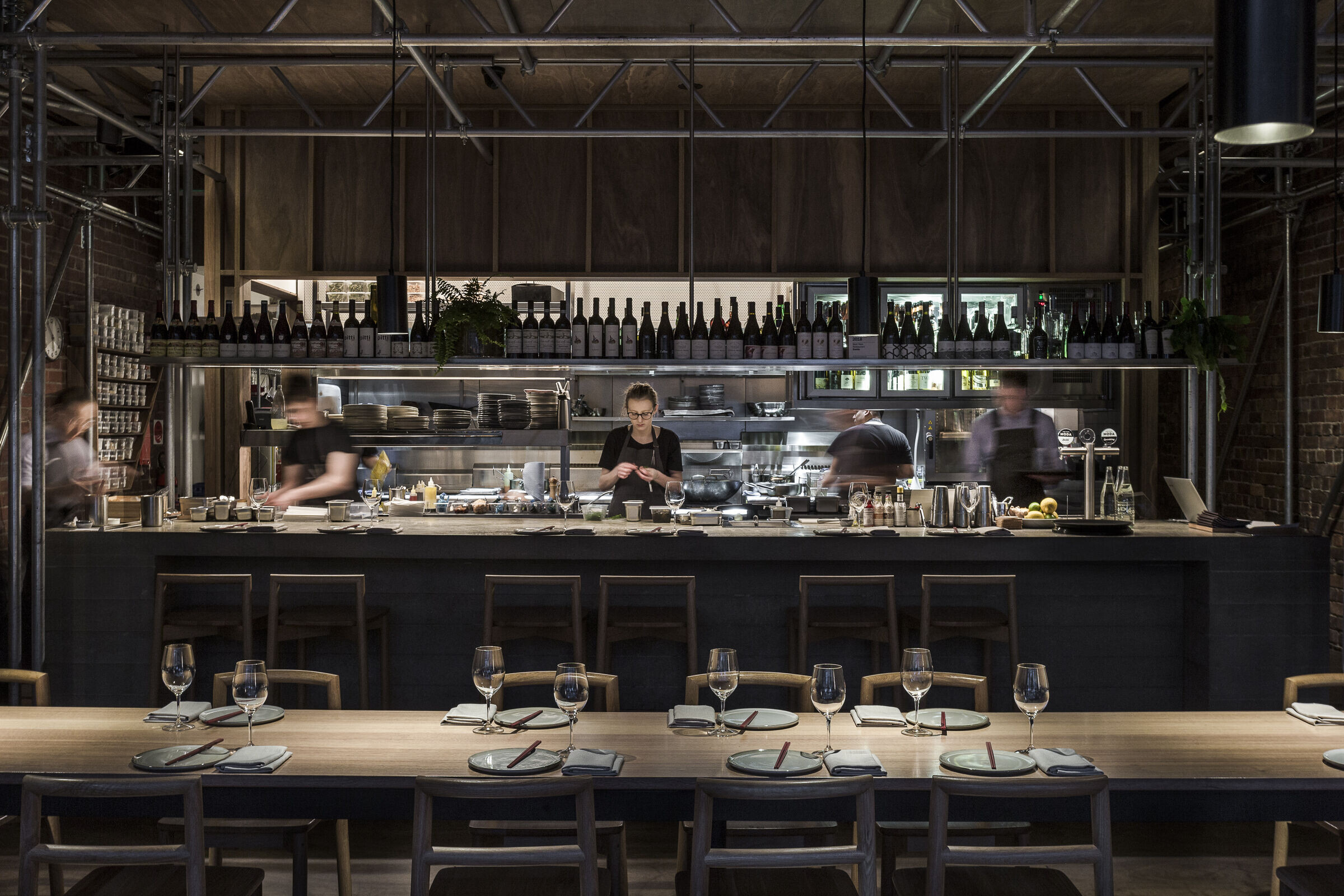 An open kitchen bar connects diners to the theatre of the grill and the skill of chefs in action.