The townhouse is at 29 Downing Street, at a quiet street of the West Village. The building has been altered several times since it was first to erect in the 1870s before turning into a 3-story brick carriage house. The front and back facades have been altered multiple times since then, bringing less emphasize on the garage character of the house. Design is based on historical photos, as exemplified by the street ground floor storefront restoration to its former 1925 state.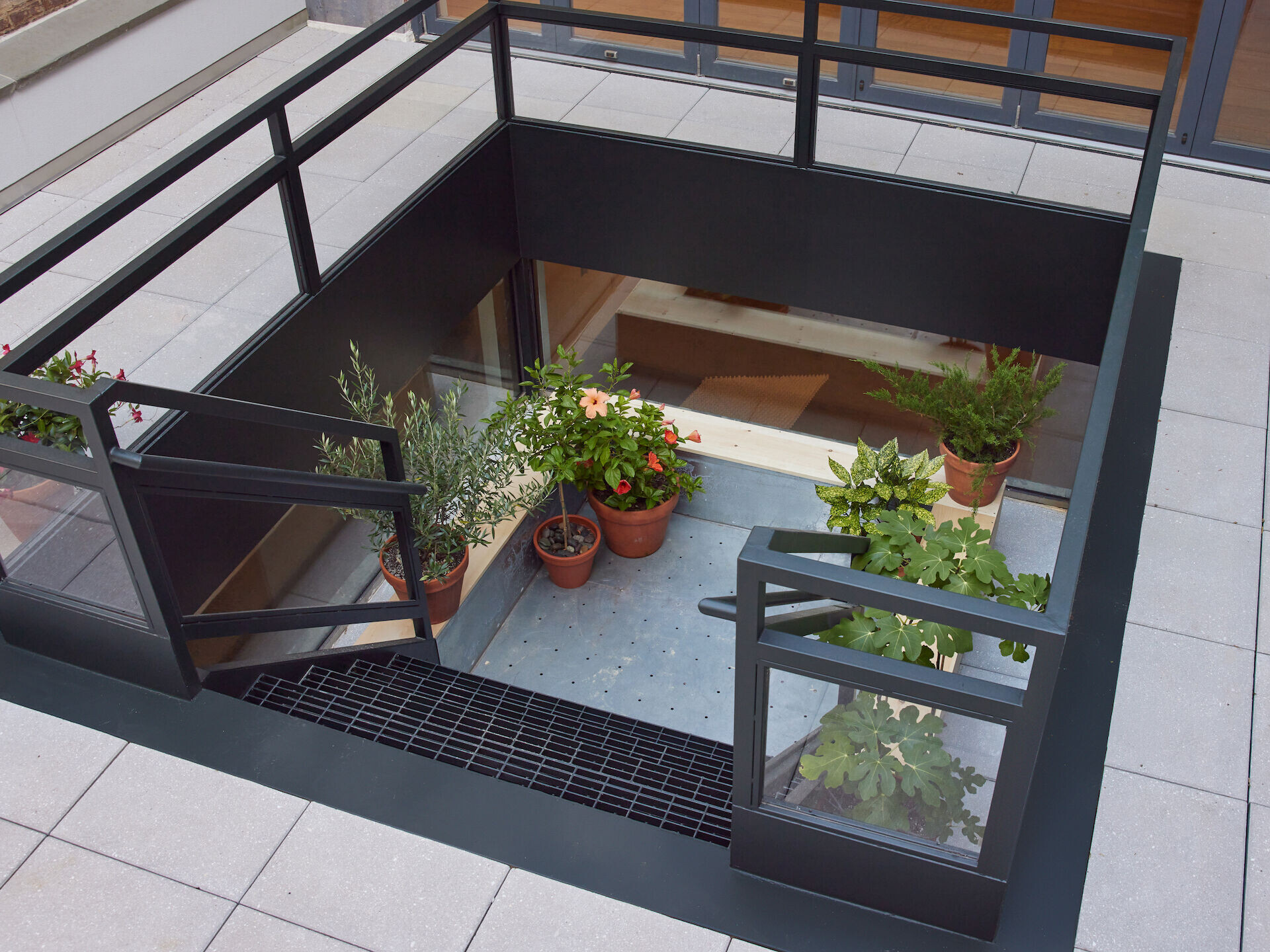 The scope of the project was to renovate this old carriage house, creating an artist's residence with a space on the ground floor that could be used as a gallery or a workshop based on the owners' request.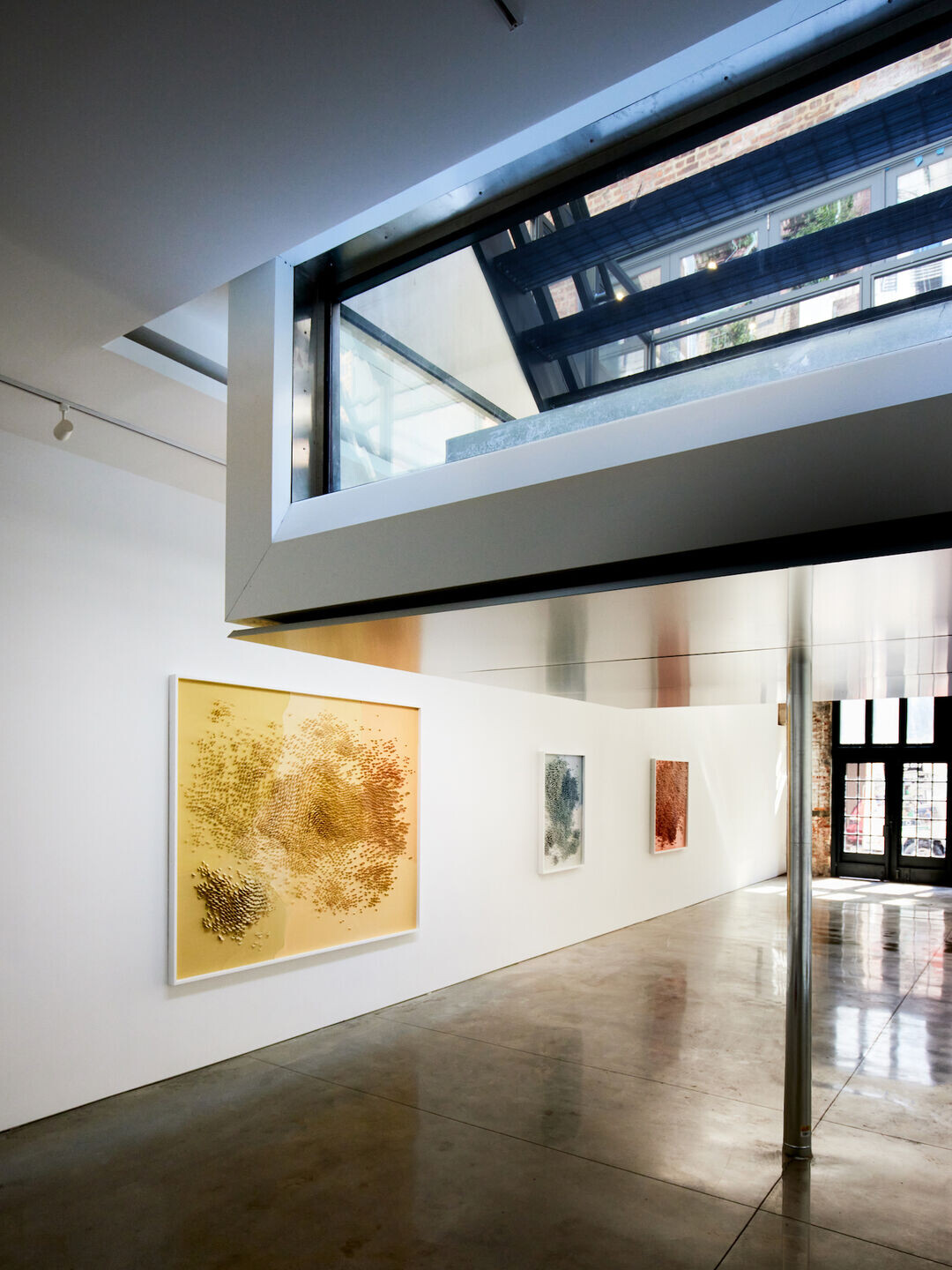 The ground floor space hosts an inverted skylight, that we call 'sunken garden', bringing light from above down into space through a sunken box that interrupts the continuity of the gallery space. The design aims at bringing together two private, yet social spaces: the terrace of the residential duplex above and a cultural program in the city at street level. Each visitor will confront a new connection between 2 programs generally secluded one from the other in the city.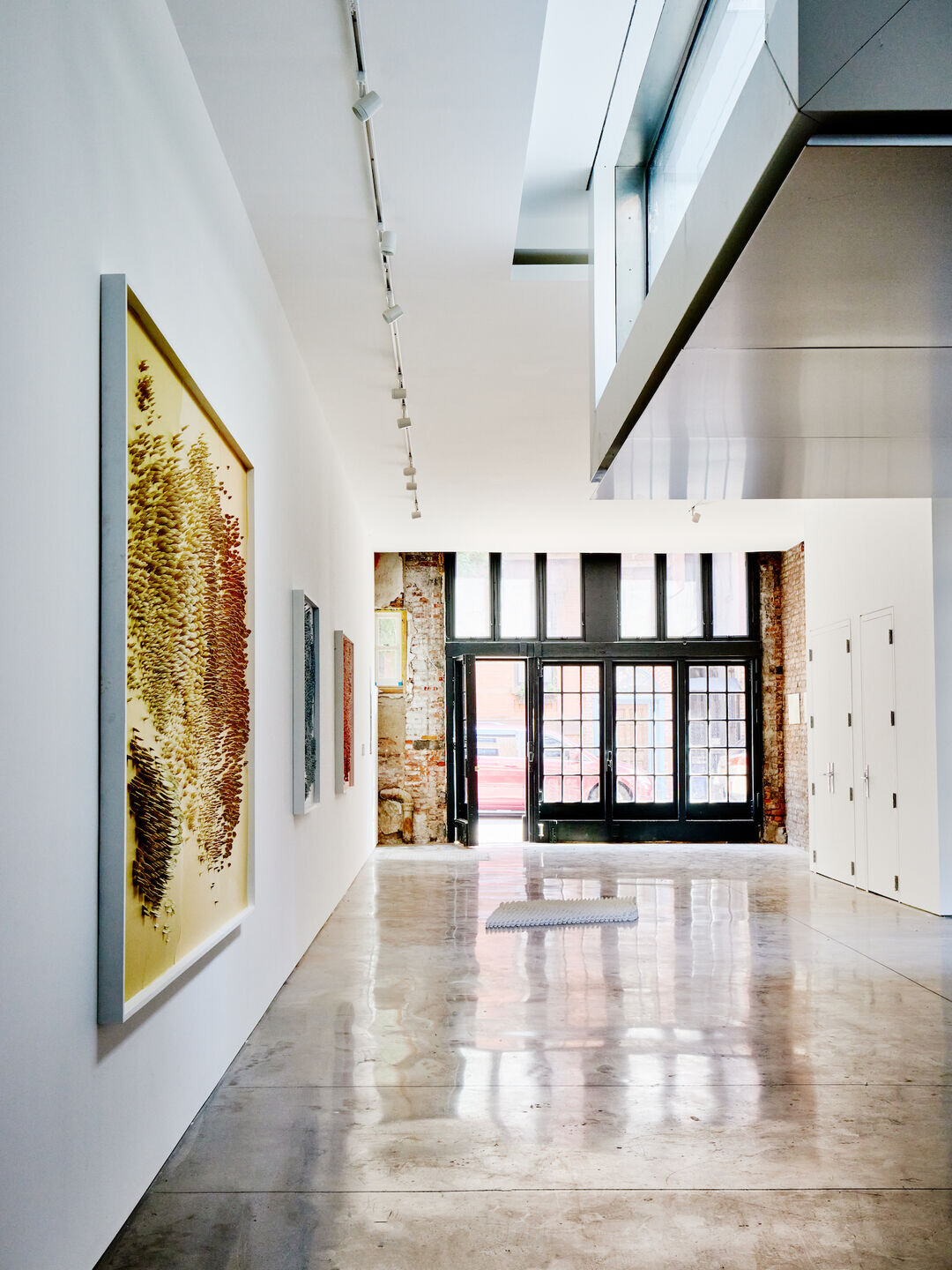 Between old and new, our project offers a balance between historical significance and a transformation challenging the limit between public and private that sets the building for a flexible future.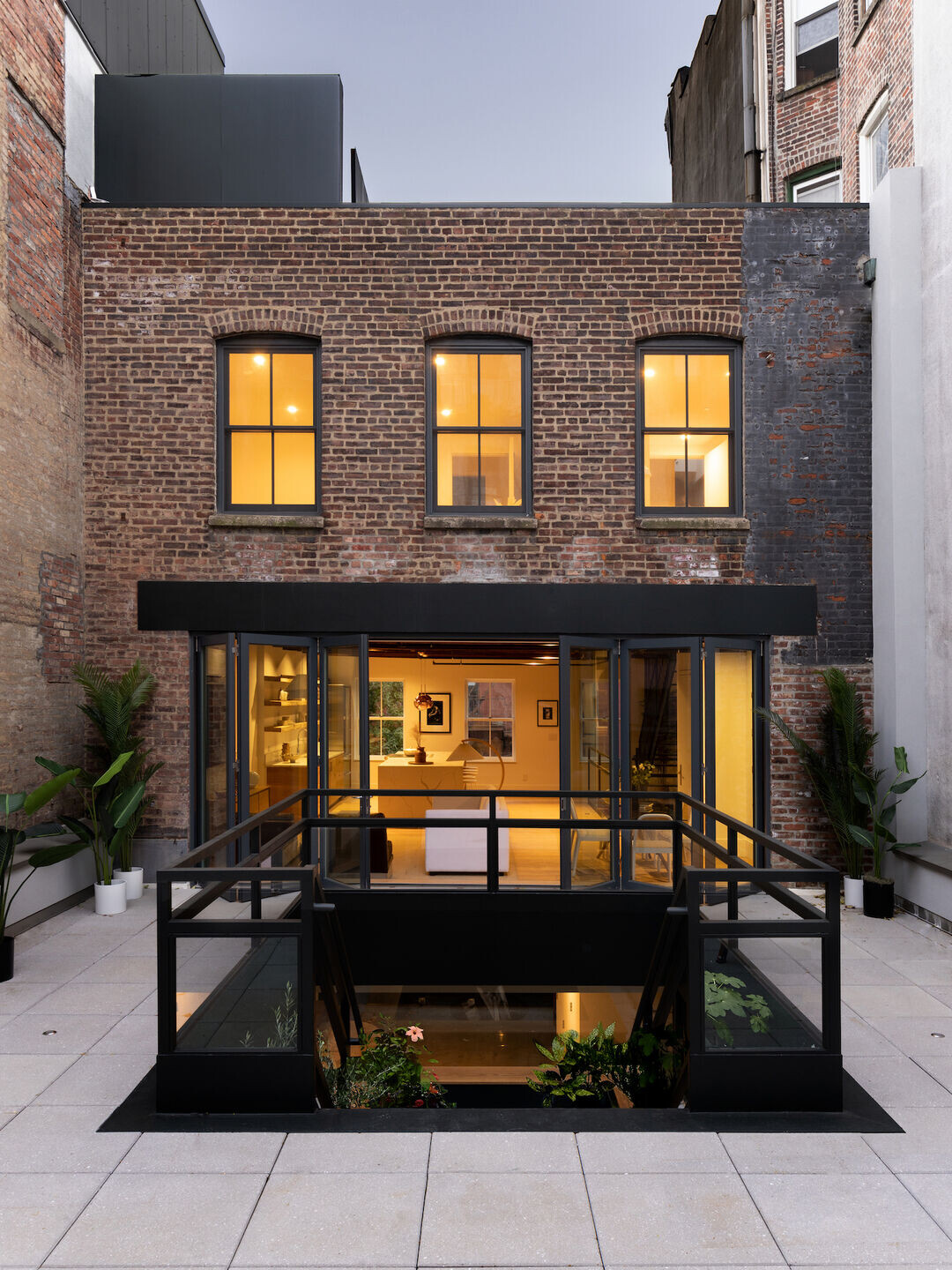 There were a lot of research and importance going into the historic significance of the space, therefore the process and the end result could be summarized as a journey through restoration and the research of historical significance.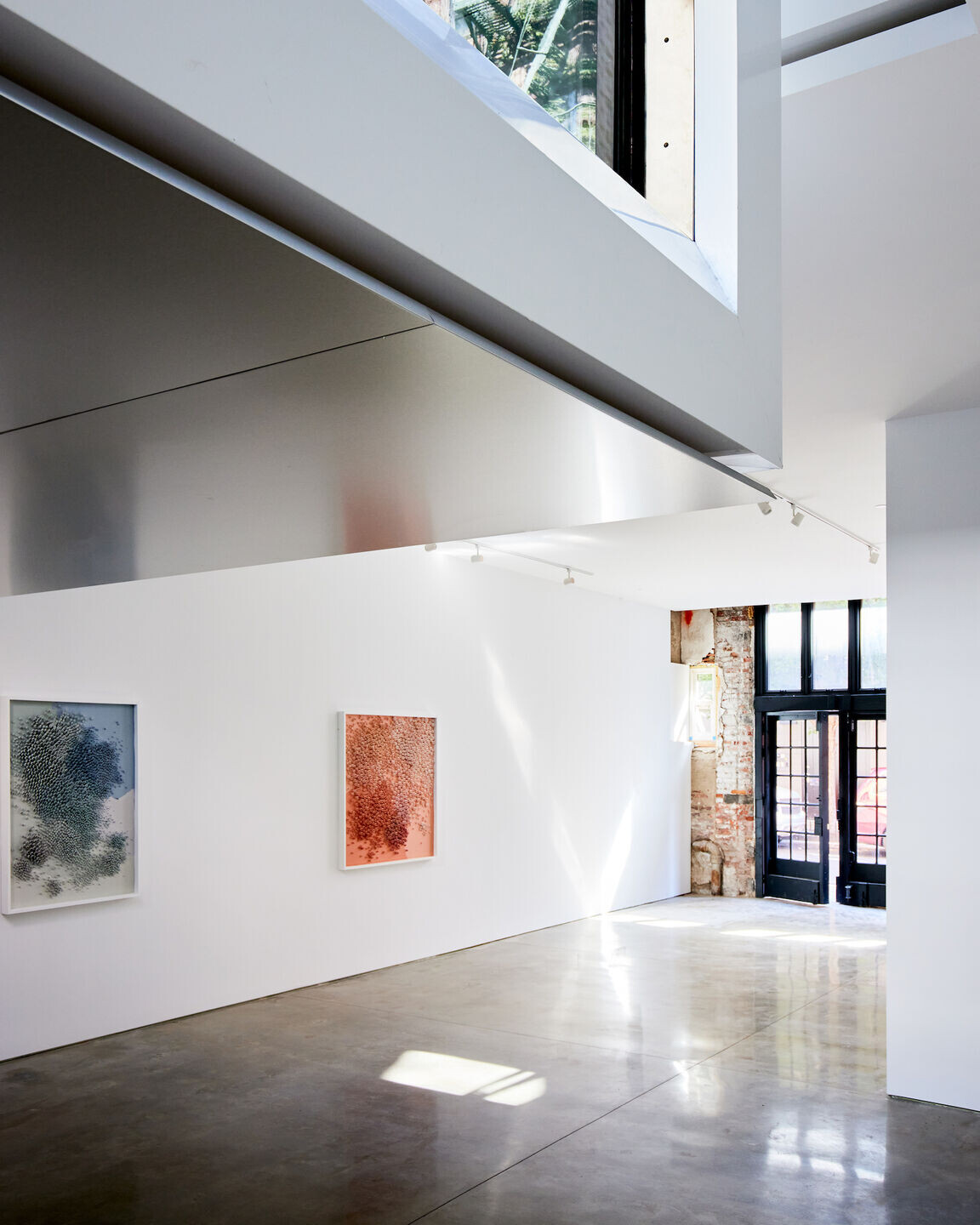 Artists in Gallery:
"I'm a French large scale installation artist based in New York City. My practice is inspired by all kinds of fractals and repeating patterns found in nature. My work intentionally makes identifying the original organic element confusing by representing armies of organic elements standing as a united collective.
Alongside a personal artistic production I engage in set design and installation projects within the fields of fashion, art, culture, and many more."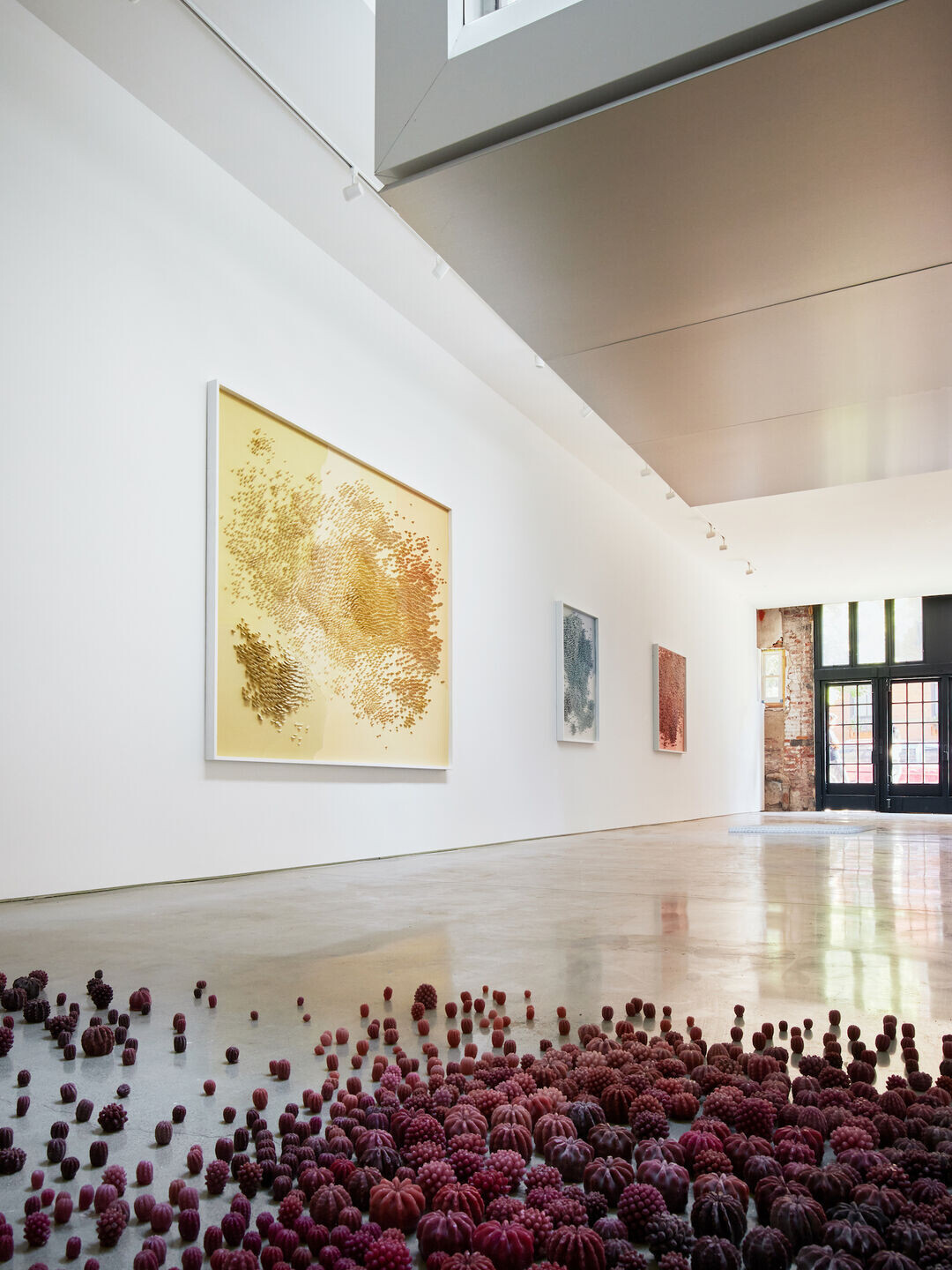 Joyce Billet is a practicing artist that merges her forward-looking technical expertise with conceptual ideas. Her background in architecture has influence on her work which plays with materials and scale to mix the sensations of painting and sculpture. She explores the tensions and relationships, between the natural and the artificial, between the unique and the mass produced, between tradition and progress. She currently has her studio in Miami, FL at Fountainhead Studios. She has been selected to participate in group shows by curators such as Maurizio Pellegrin, Heather Darcy Bhandari, Margaret Carrigan (The Art Newspaper), Nic Brierre Aziz (from New Orleans Museum of Art), Grela Orihuela and talks/ Podcasts with FIU and Omar Lopez Chahoud.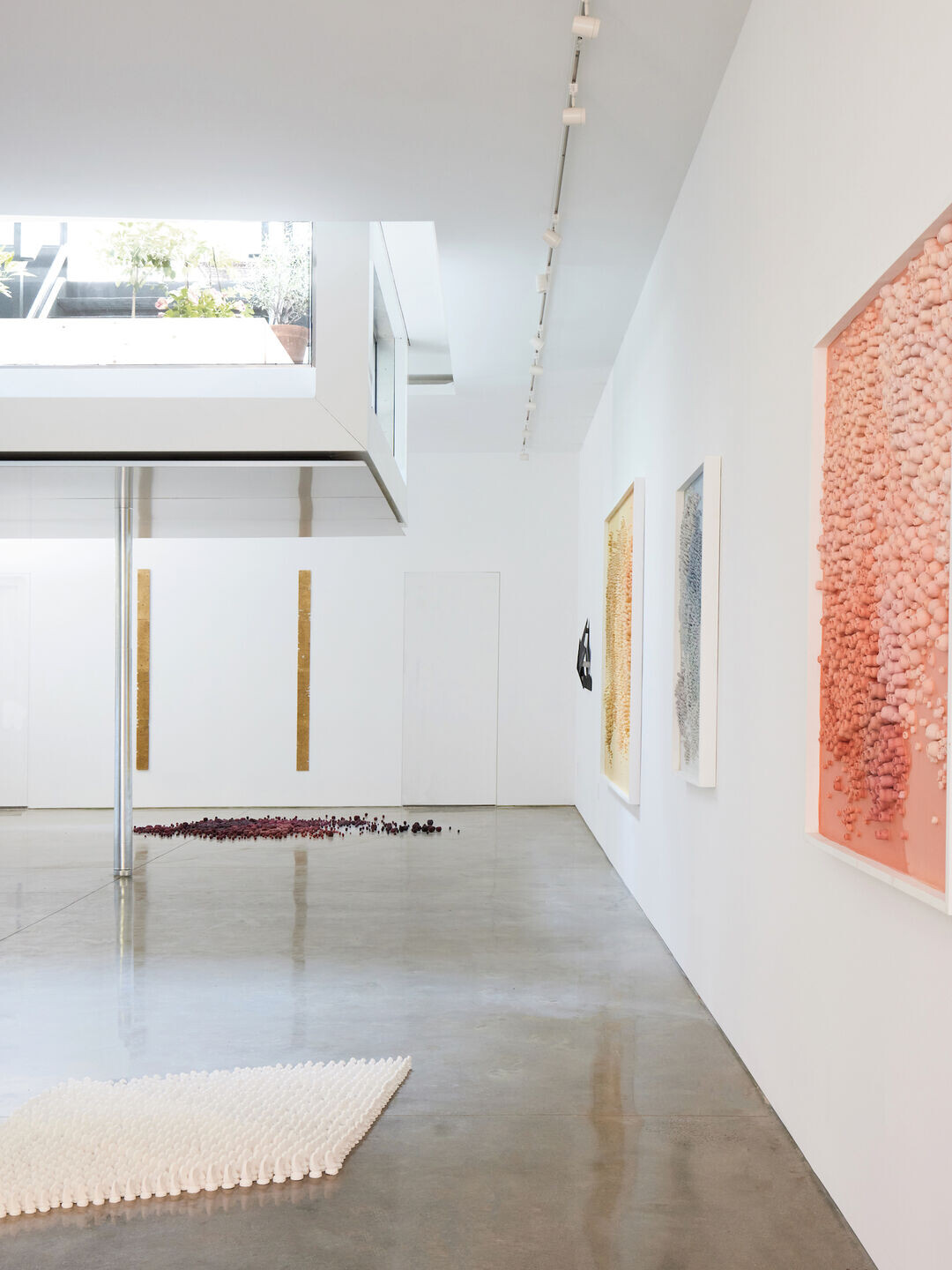 Billet graduated with a Bachelor's in Architecture from Pratt Institute and in 2010 she received a Master of Science degree in Advanced Architectural Design from Columbia University. She worked at firms such as Norman Foster in London and Studio Daniel Libeskind in New York.