Functional, moveable,and adjustable are all about this 25.5 square meters room located in Sathorn, Bangkok. This duplex room has a small kitchen at the entrance, one bathroom accessible from the living room, and a bedroom on the upper floor.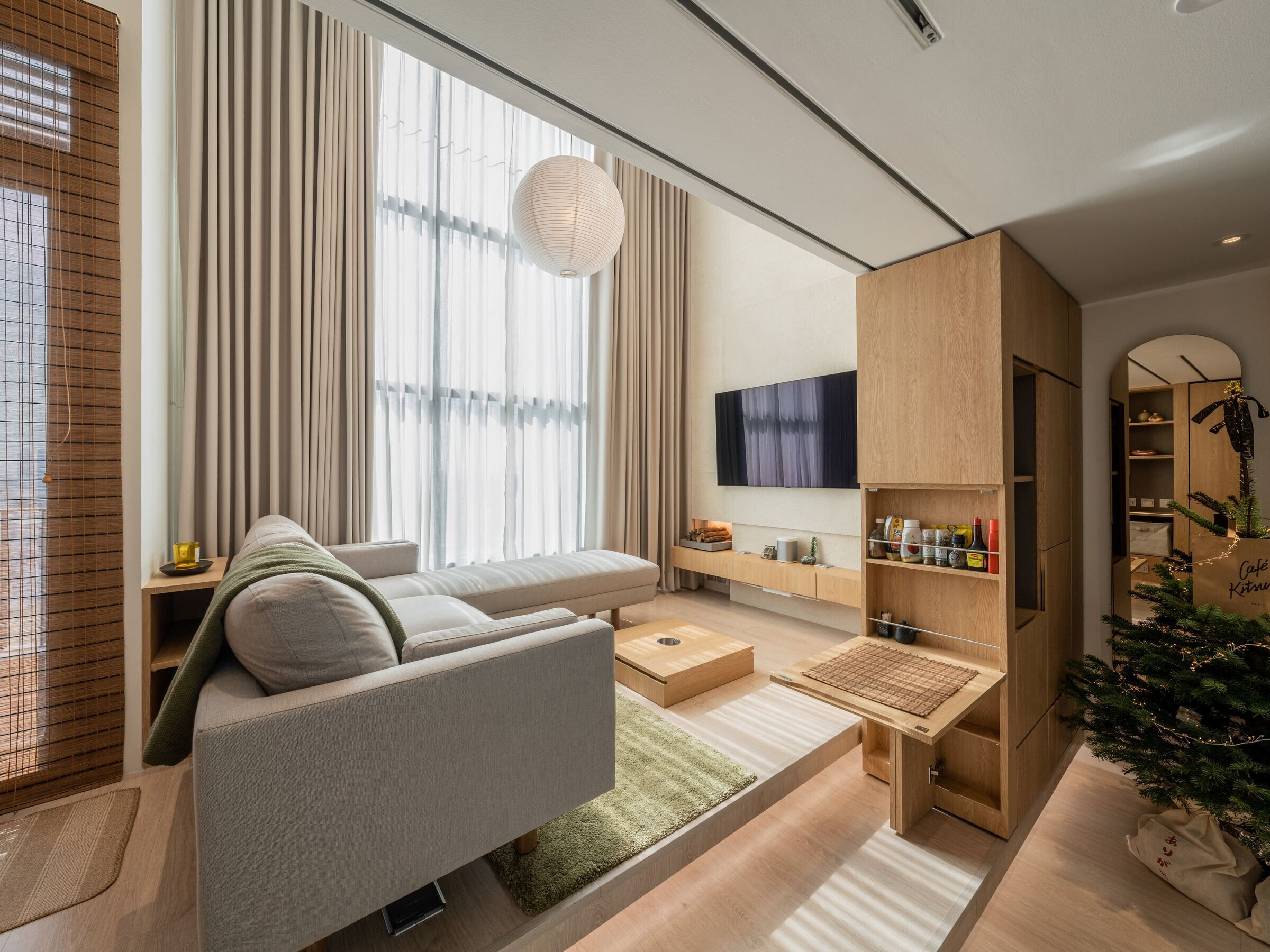 The main purpose of this design is to maximize the functionality of every inch of space with multifunctional furniture as the owner, has a lot of belongings and wants to comfortably live alone. We also introduced a lot of continuities throughout the material choice and details such as the crafted handle and thickness of shelfs or gaps that is no more than 2.5cm.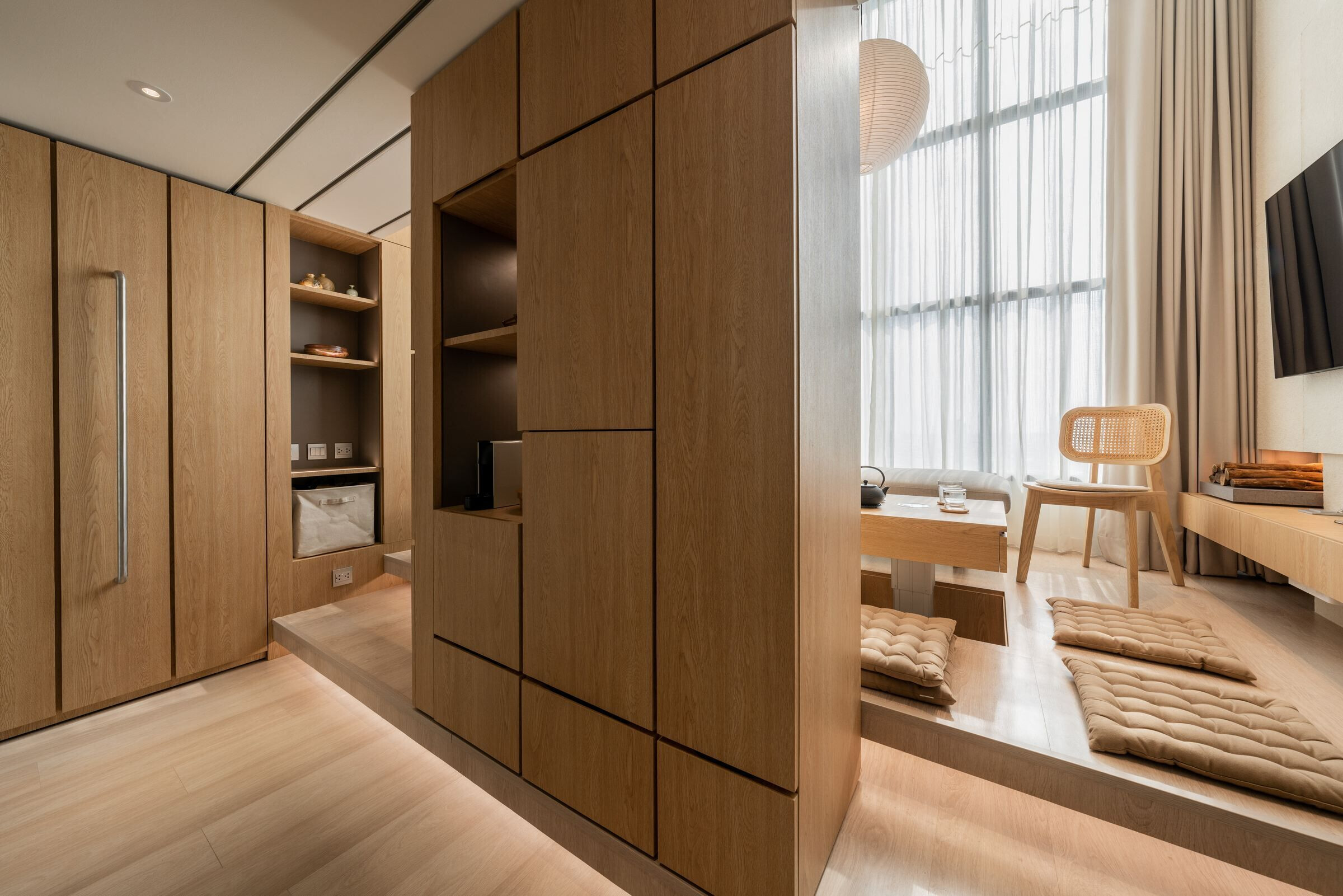 In the living area, the space is lifted with a storable platform to reach the first step on a staircase. The seating is fronted to a television, surrounding a height adjustable coffee table in the middle which could give more space to the area when the table is adjusted to the platform level.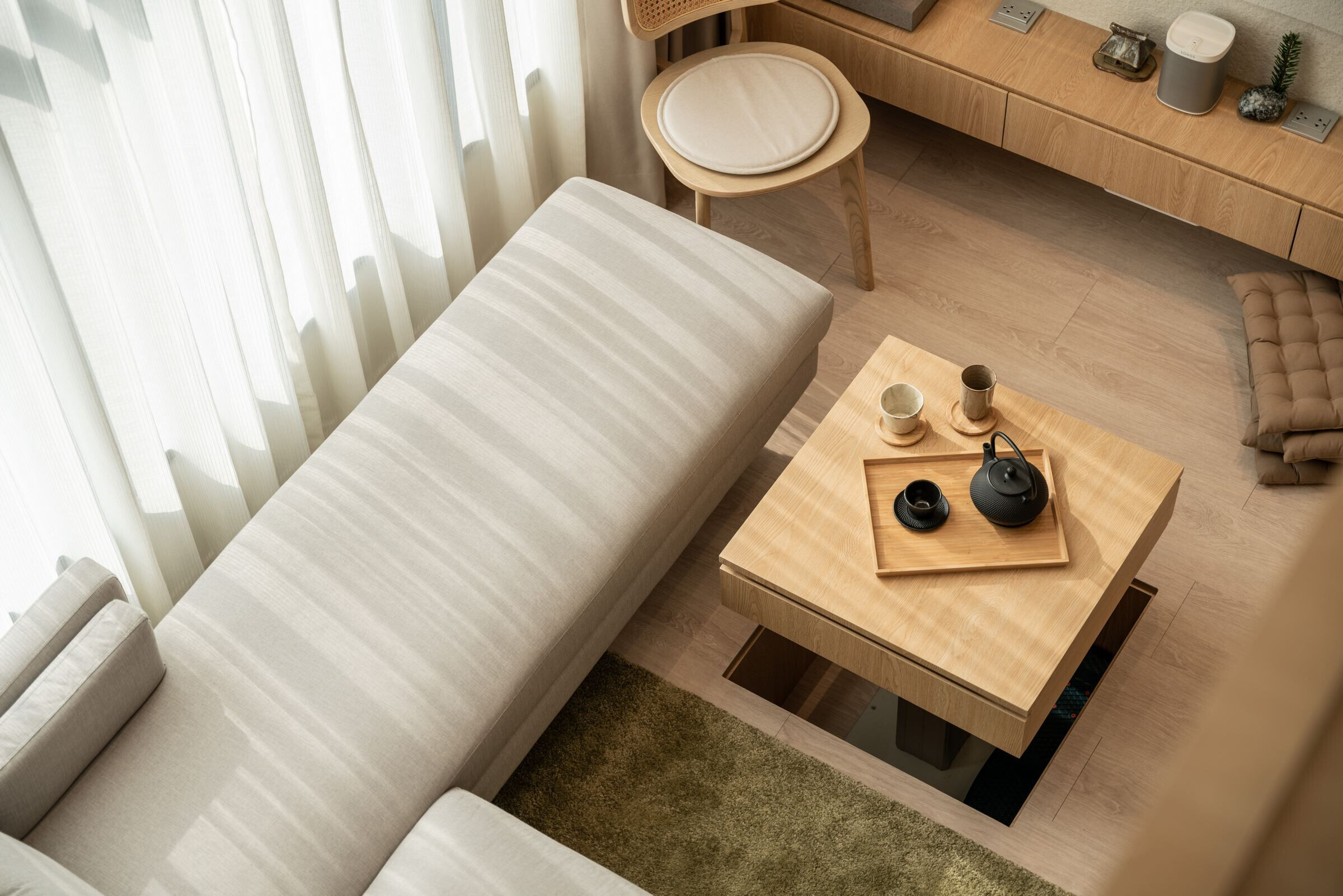 Next to the living area is a moveable three-sided cabinet which can move along from the living area in a straight line. The sides facing the living and kitchen act as storages for their purposes such as a storage for ironing board or kitchen utensils. Another side contains a foldable small dining table to fit the use. There is also another movable cabinet in front of the bathroom which can move and sits between the bathroom and kitchen. This cabinet is two-sided and it serves both kitchen and bathroom uses.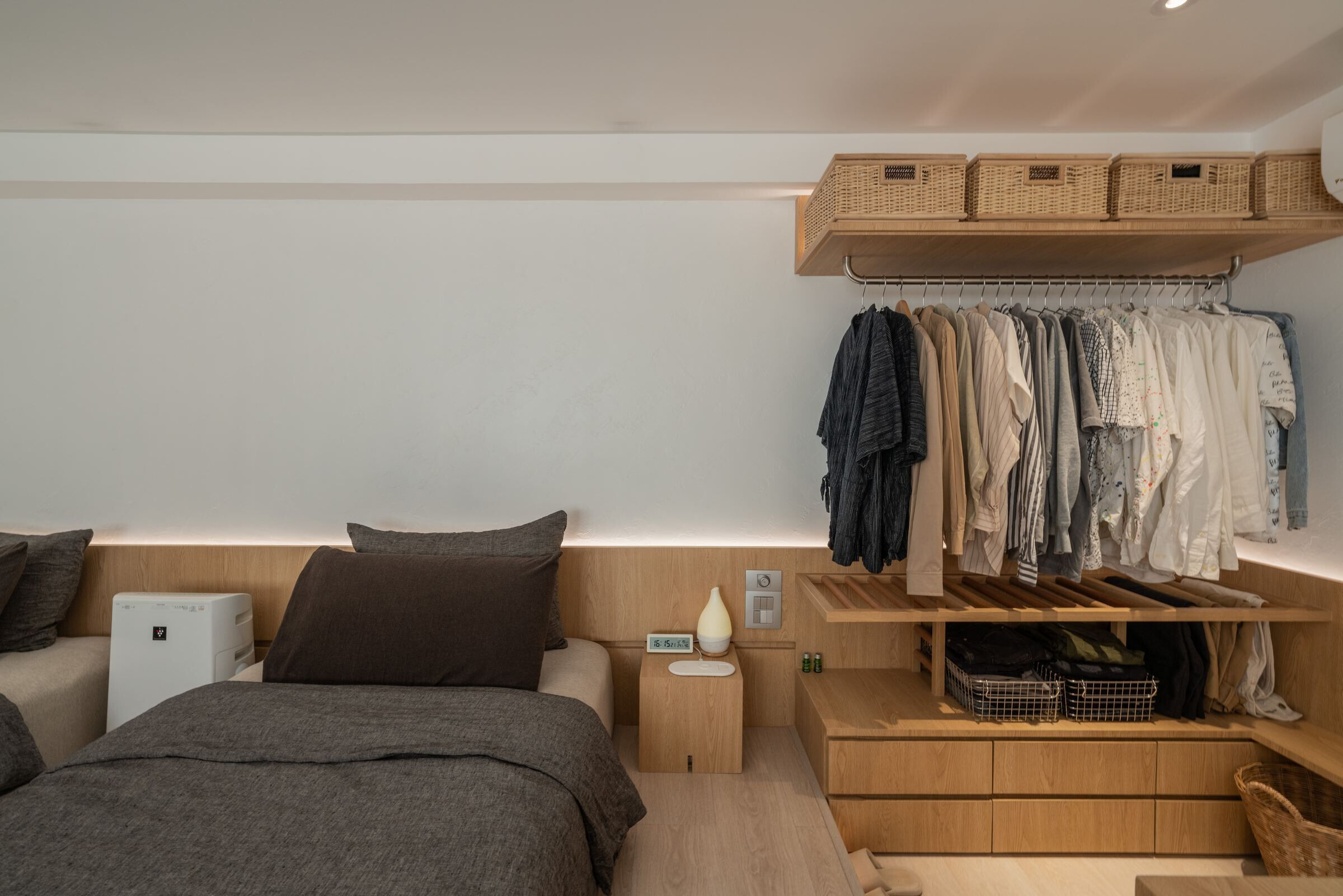 On the way to the upper floor, there are more storages along the sides. The bedroom space is also lifted with a storable platform and extended to enlarge a drawer. The futons and bedside tables are moveable in order to reach the platform storage. Lastly, the sheer curtains are equipped along the floor to distinguish the space, give more privacy and prevent the air conditioner from going out.