The Aat de Jonge swimming pool in Dronten is a new and modern pool where you can swim with the whole family. It is also possible to follow some Zed & Sop swimming lessons and Aqua Groep lessons or you can just swim laps. There is a comfortable restaurant, so after swimming, you can enjoy a snack or drink.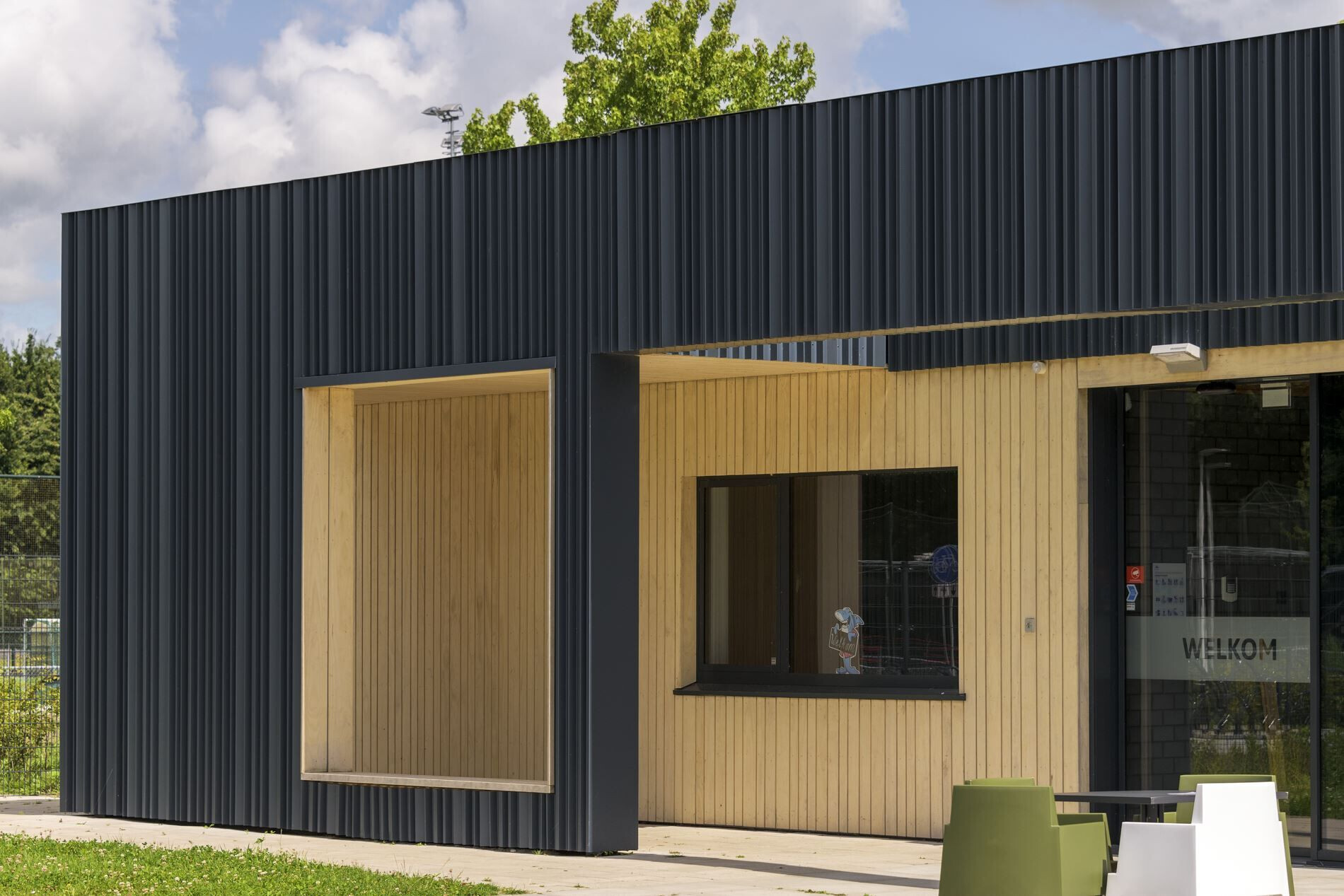 Swimming pool
The swimming pool in Dronten consists of a competition pool, target group pool and a toddler pool. The competition pool measures 25x15 meters and has six lanes. The target group pool measures 15x10 meters. For parents with children, the water temperature of 31°C in the target group pool makes it a pleasant place to swim. There is also a separate paddling pool.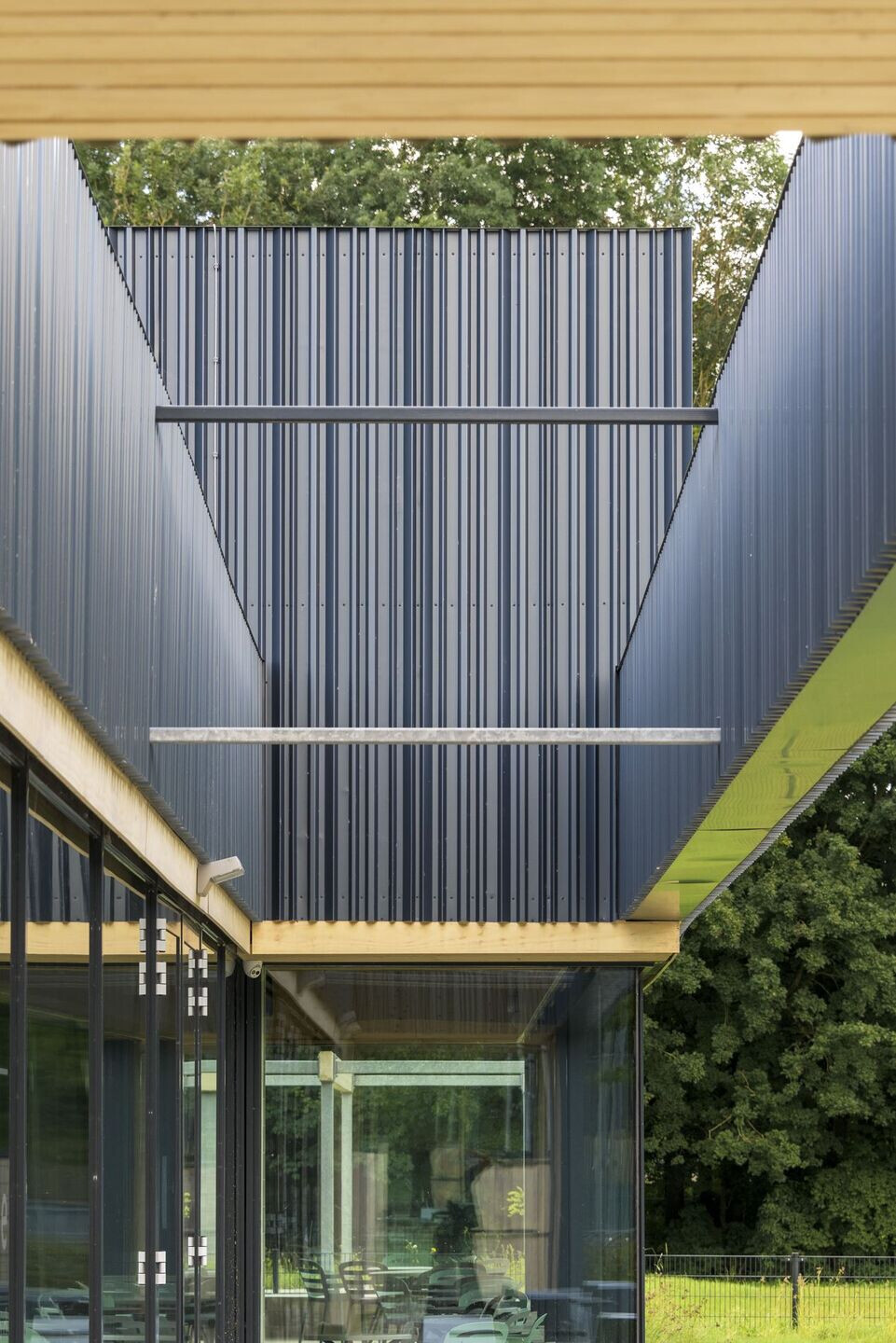 It is even possible to rent out the accommodation and rooms for business or pleasure the Aat de Jonge Swimming pool.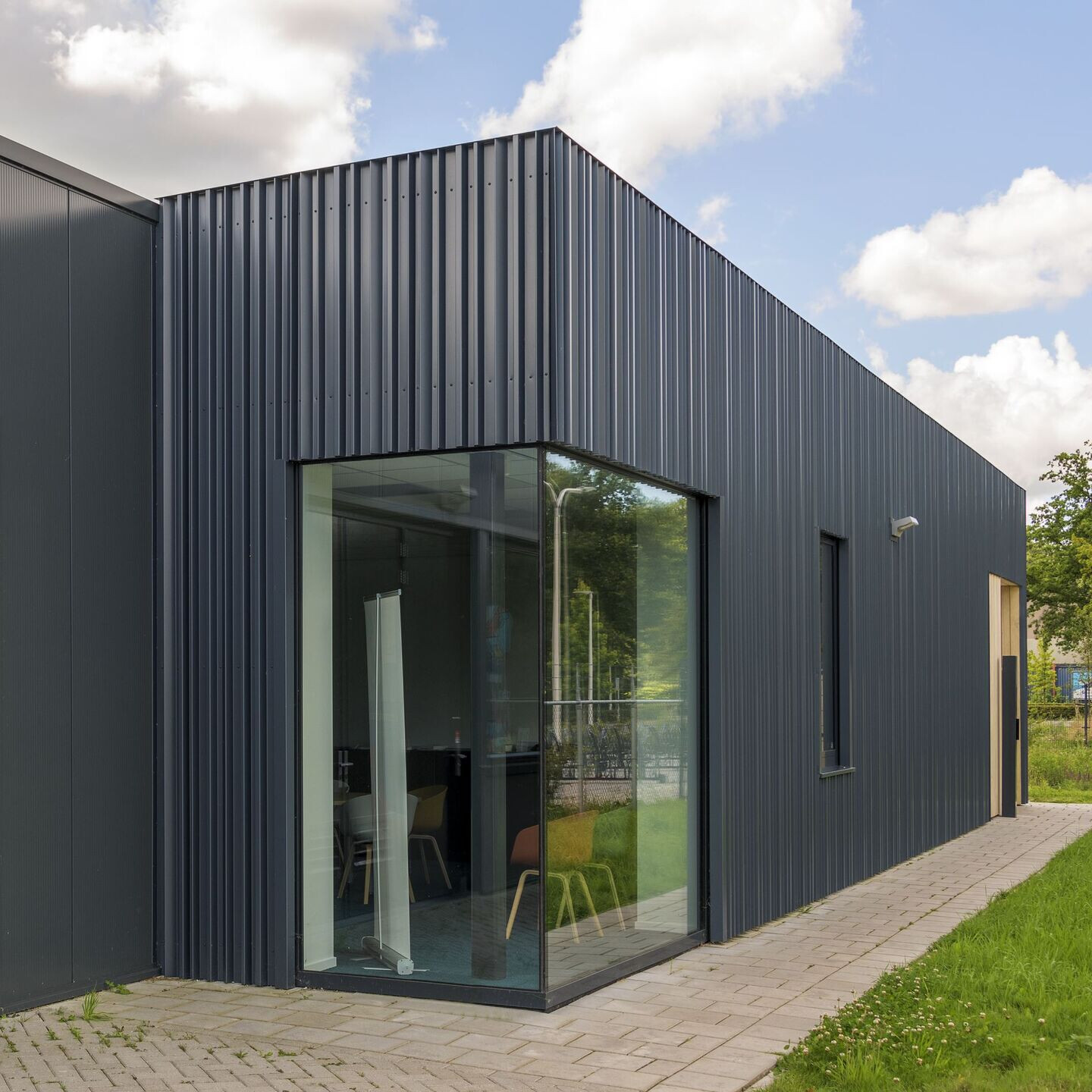 Applied facade system
Eclectic 50
Coating Intense 60
Colour: Skynight 1522 (dark blue metallic)