The existing swimming pool in Velp (gld) has been replaced by a new sustainable pool, consisting of a competition and target group pool with movable floors and a toddlers' and children's pool. A multifunctional playing field has also been created. Vaessen BV developed this project in collaboration with Slangen + Koenis Architects.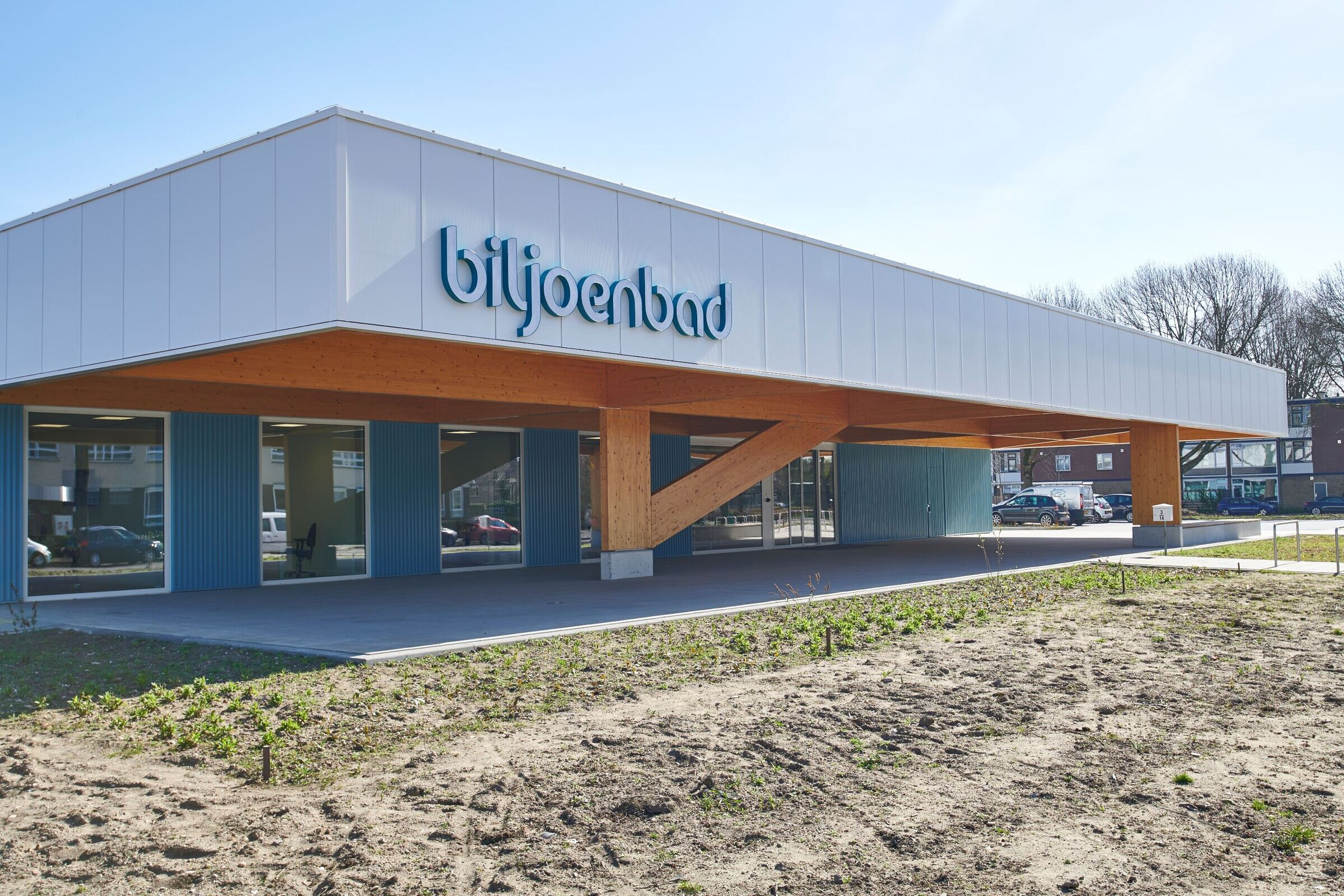 The swimming pool is fully encased in insulated sandwich panels which ensure a high level of comfort, and the bottom strip is fitted with the Creneo Block 30 profile of ArcelorMittal Construction Department Specials.

The Creneo Block 30 profiles have a customised light blue colour, NCS imitated, in the Hairexcel coating.
This coating, based on a polyurethane composition, has a thickness of 60mu.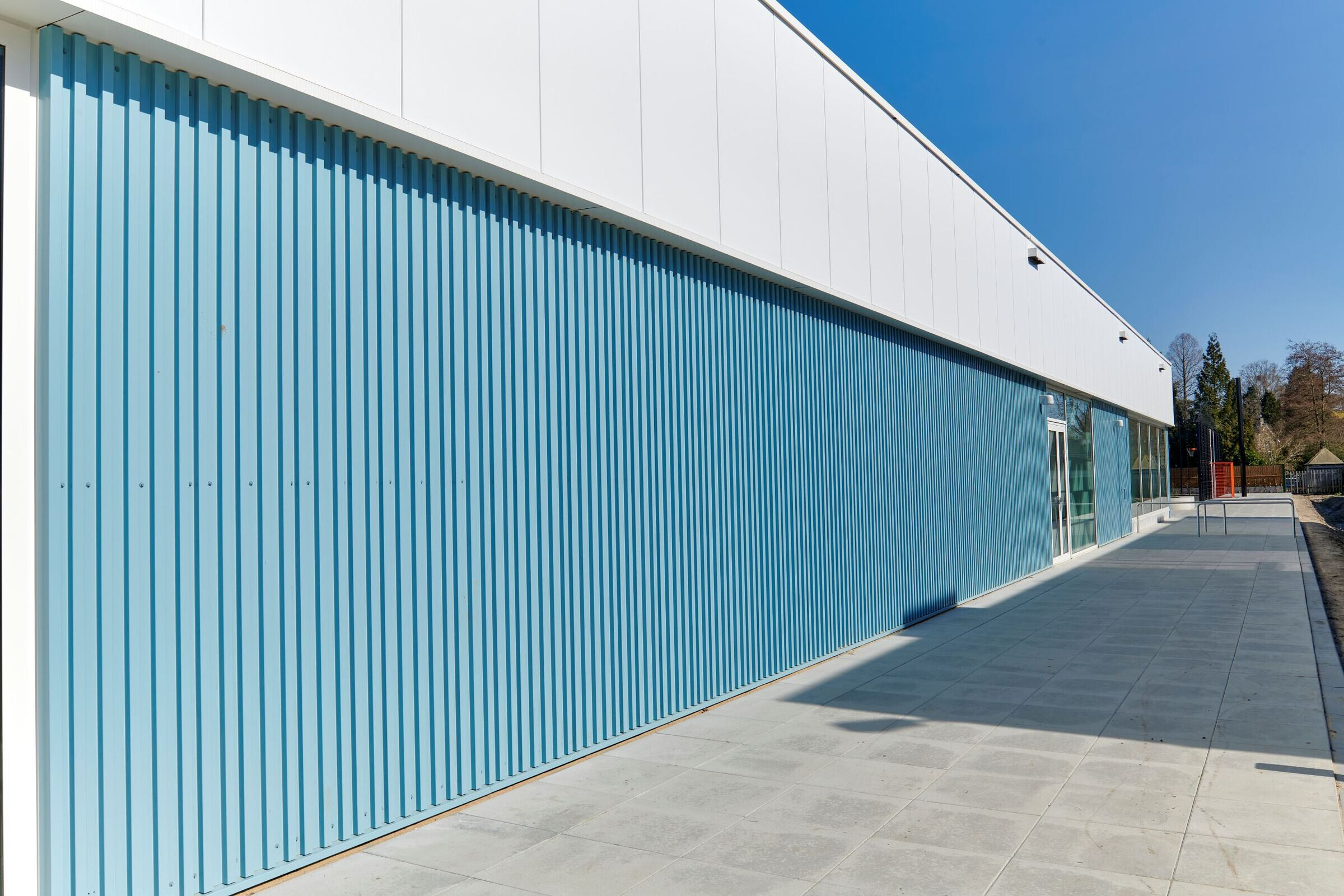 This Hairexcel coating is extremely suitable for somewhat heavier conditions, is very colourstrong (RUV4) and corrosion resistant (RC5). In addition, this coating is not scratch sensitive, which is a big advantage since the facade cladding is located along the walking route to the entrance of the swimming pool.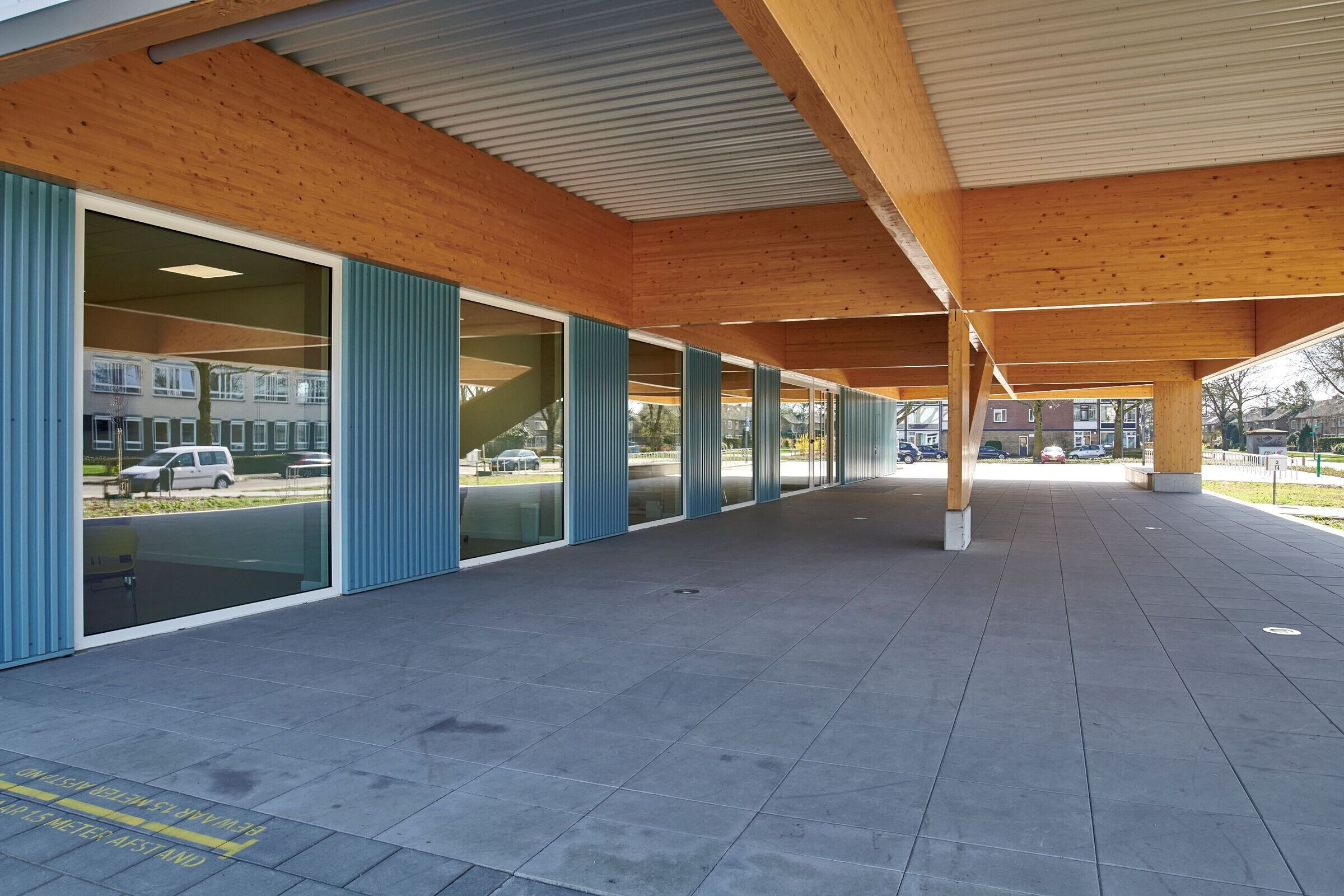 The hand-made profile, type Creneo Block 30, normally has a symmetrical appearance. Here the symmetry has been abandoned and Slangen & Koenis architects have opted for a more variable variant in which the spaces between the Creneo''s, or blocks / ridges, vary. This gives a very playful effect.
Build by: Vaessen BV
Design: Slangen & Koenis architects
Façade installation: EG Projecten
System: Creneo Block 30 (variable)
Coating: Hairexcel 60mu
Color: light blue NCS color match