The new offices are located in one of the new Rubinstein twins and cover about 4,500 square meters. Three floors of magic!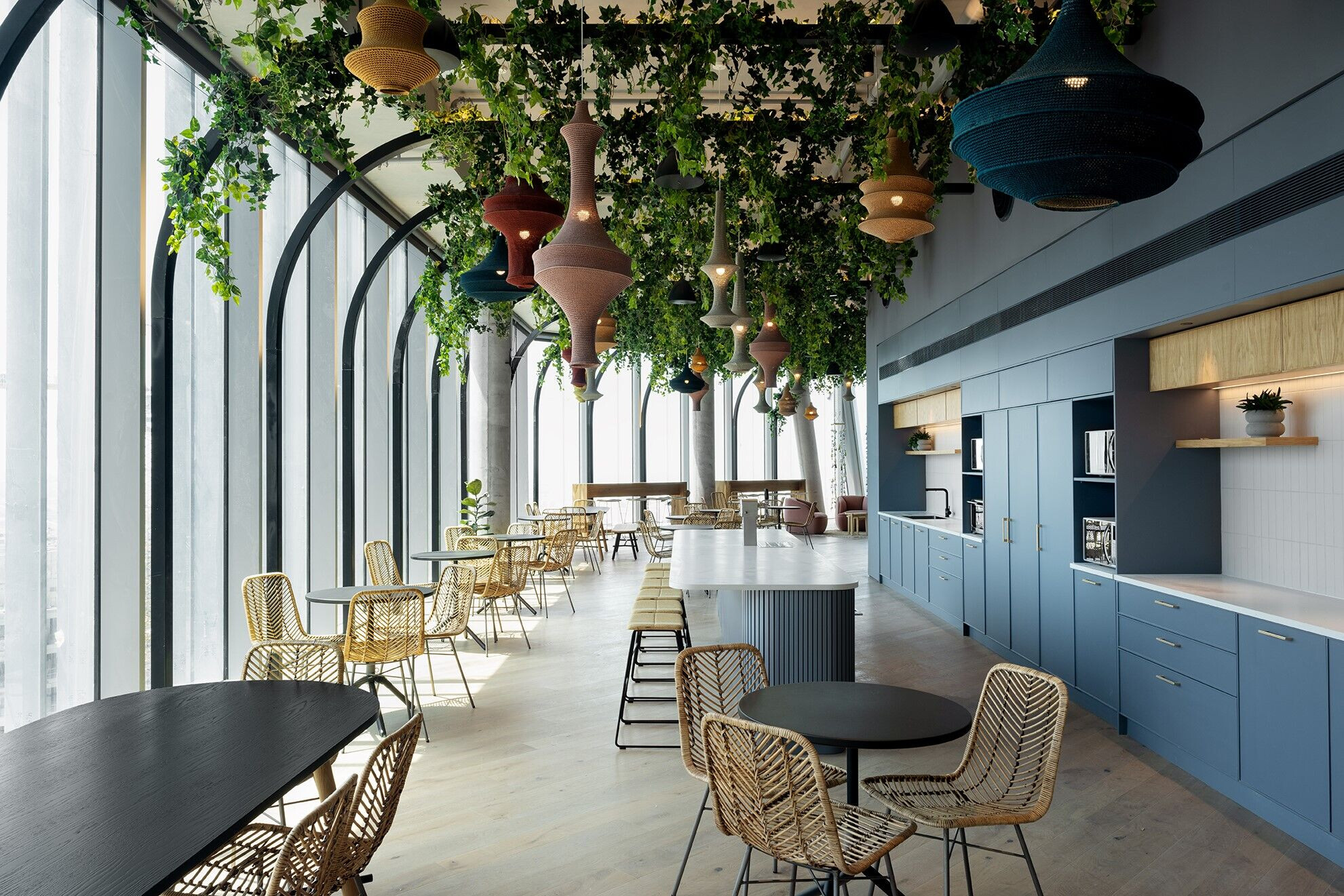 The company is made up of young and creative people for whom it was important that we create an environment that would support and encourage this kind of work.
The company moved to larger offices and one of the things that was important not to get lost is the sense of connection of the employees, and not to create a feeling of disconnection between the floors that could have been created by the size and number of floors.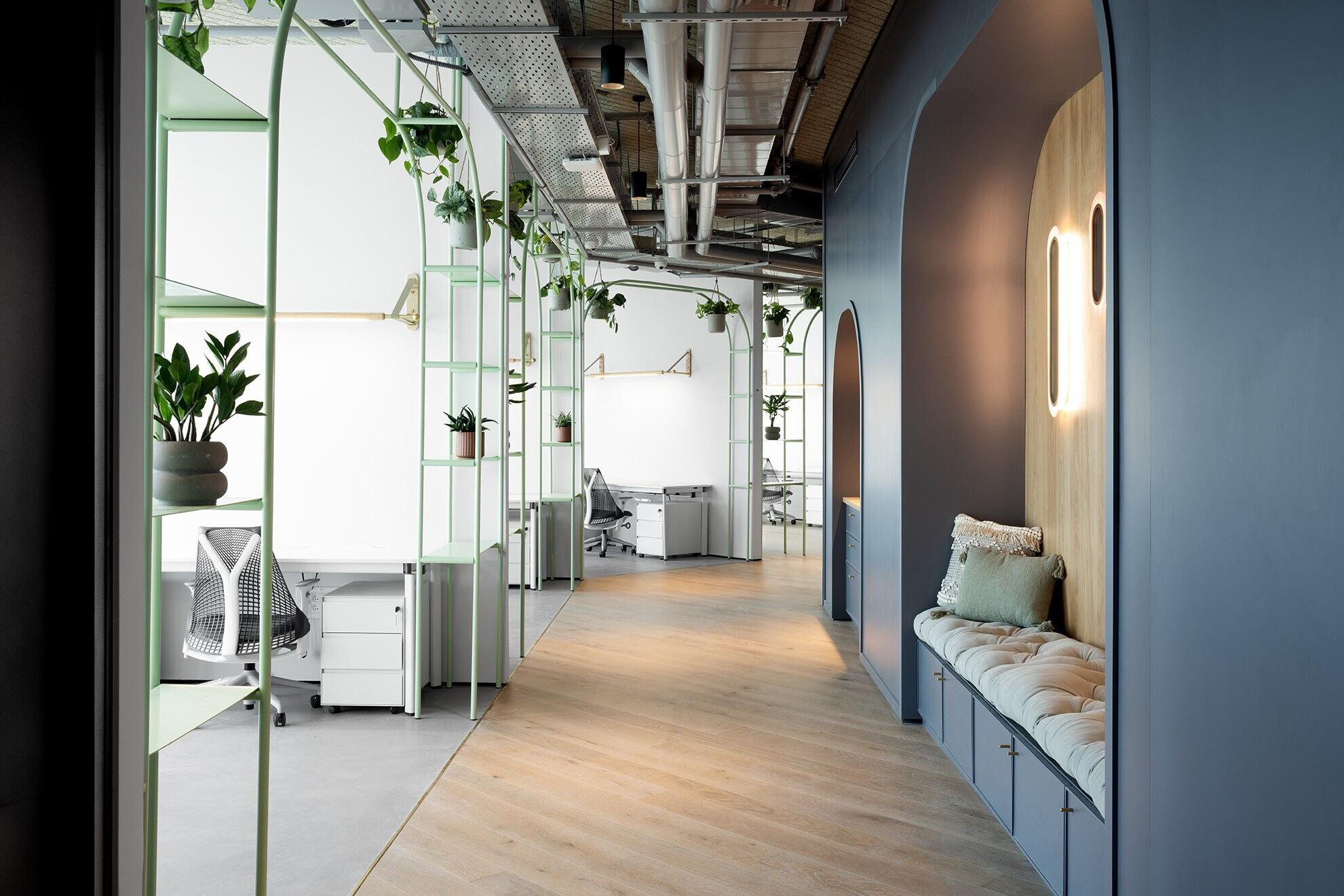 For this purpose, we have created two internal staircases at two different ends of the floor that produce movement of the workers and spontaneous and disruptive encounters.
The form of seating in the new offices is in team rooms defined by a unique gate specially designed to produce separation but preserve the required airiness.
In addition, it was important for the company to do for the employees, and according to this guideline we created lots of leisure places such as music rooms, yoga, gym and even sleeping capsules!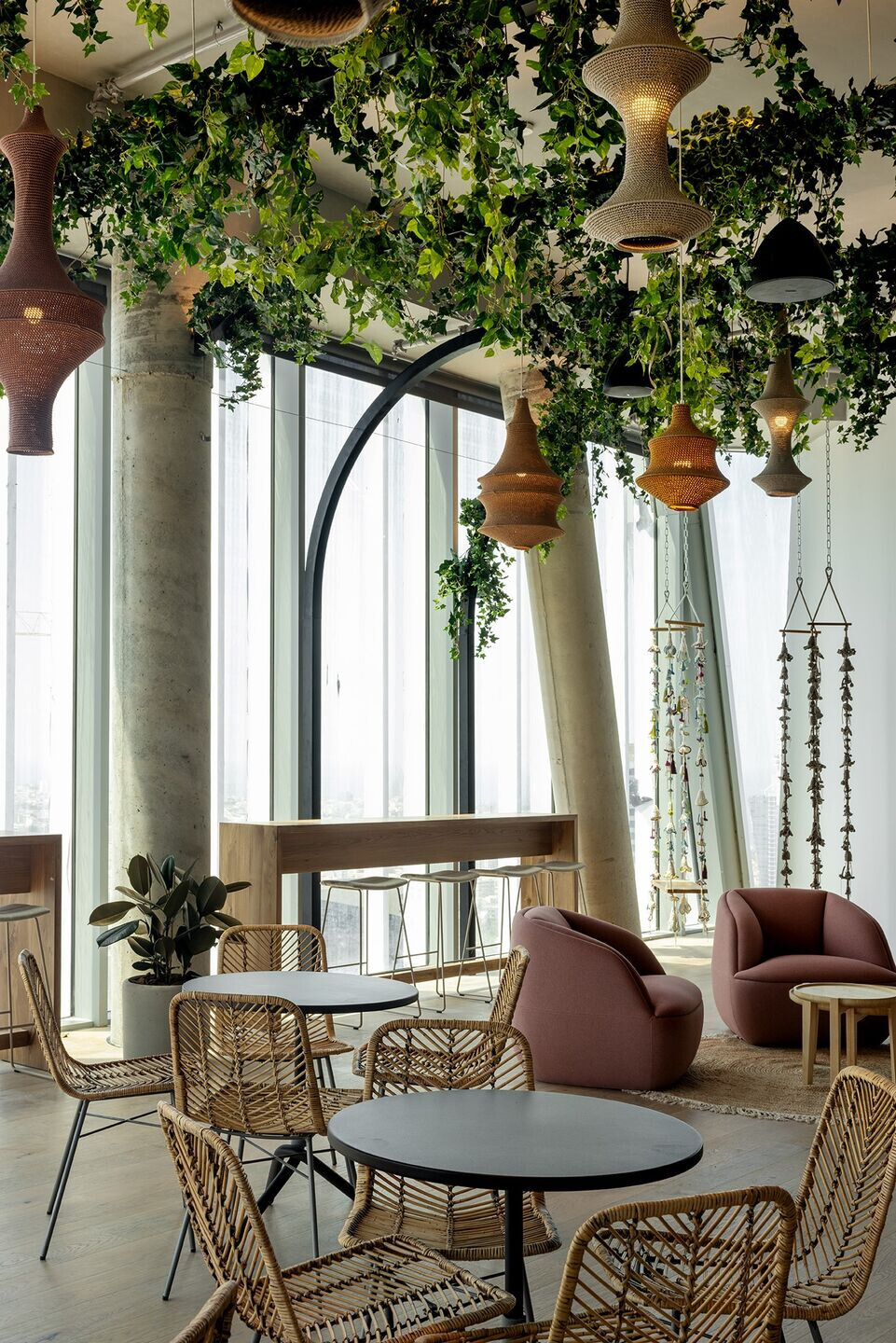 The design line is elegant, delicate, and meticulous! And equally colourful and kicking avant-garde.