Teduh Coffee is located in a residential area in Yogyakarta.
With a tread location that is on a neighborhood road, as well as
to respond to the environmental context in residential areas,
this place is designed with industrial style—different
with the surrounding context. Message to reach
is to accent the existence as well as to strengthen
its commercial appeal.
Industrial style is applied dominantly through
shape of a triangular mass which is also a facade and
the main focal point in this coffee shop design. Shape app
industrial is further strengthened by the game of color
Monochrome supported by exposed materials such as iron,
concrete, and glass.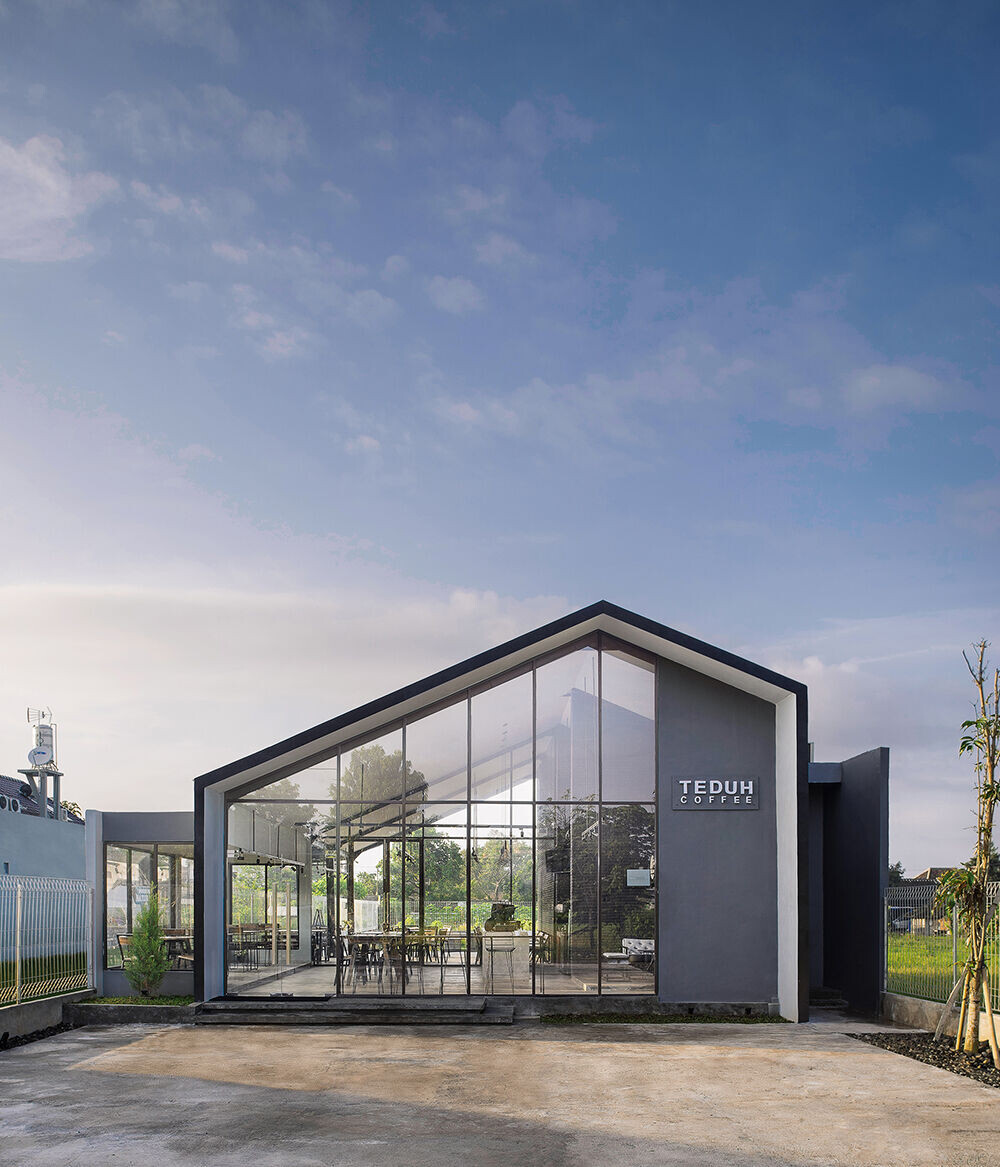 Teduh Coffee's location is in an elongated area with
narrow face. This site borders the area
rice fields that are not too wide, which become a
its own oasis in the aspect of view. To bring space
which seems spacious, the high ceiling obtained from the composition
the shape of the mass and the transparent glass material becomes
solution to this issue.