The project consists of the demolition and reconstruction of the club house and a padel tennis hall. We had to lean against an existing complex. Our decision was in a complex economic and geological context to come and position ourselves as a mask in front of the existing. In order to bring modernity to the place and create a space that reflects the dynamism of the municipality. We wanted in an eclectic sporting environment to have a virgin building.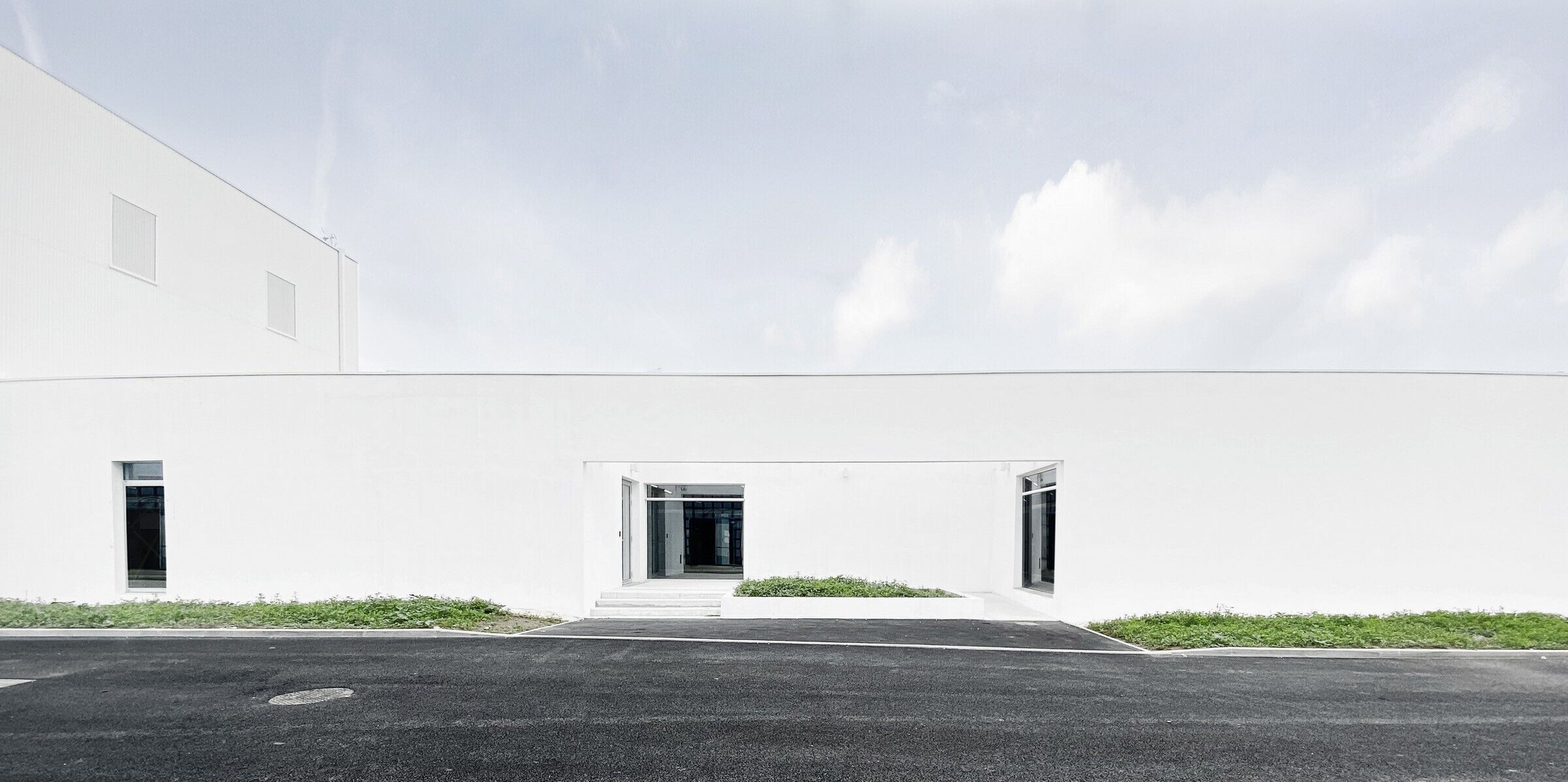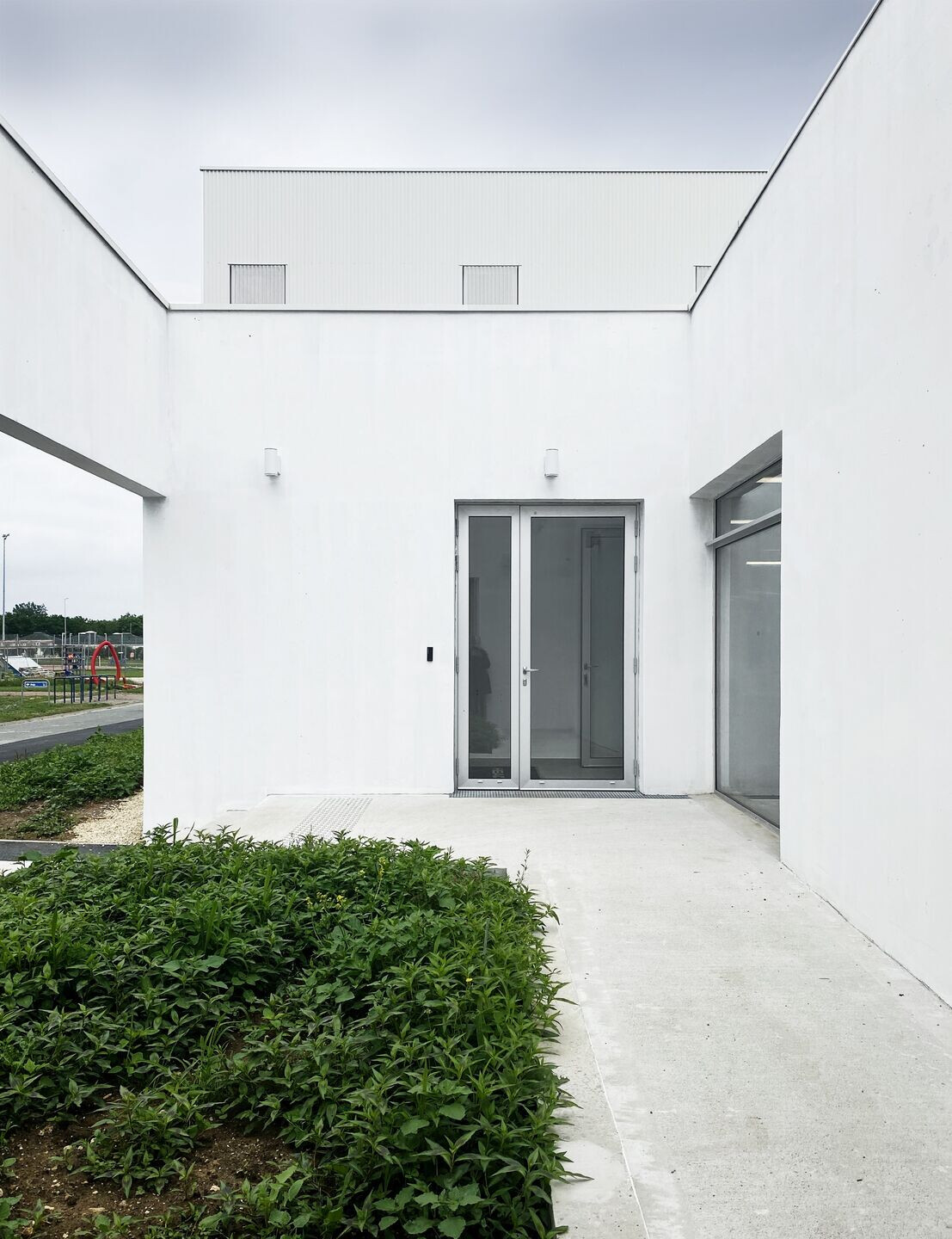 The program results in monolithic and sober and simple mineral shapes. We extruded pieces of the overall volume to determine entry and activity locations. The project is made of simple and durable materials. Concrete, Steel and Wood. The interior is stripped of everything. Apparent networks, apparent structure. Users have a blank canvas to compose their new cocoon.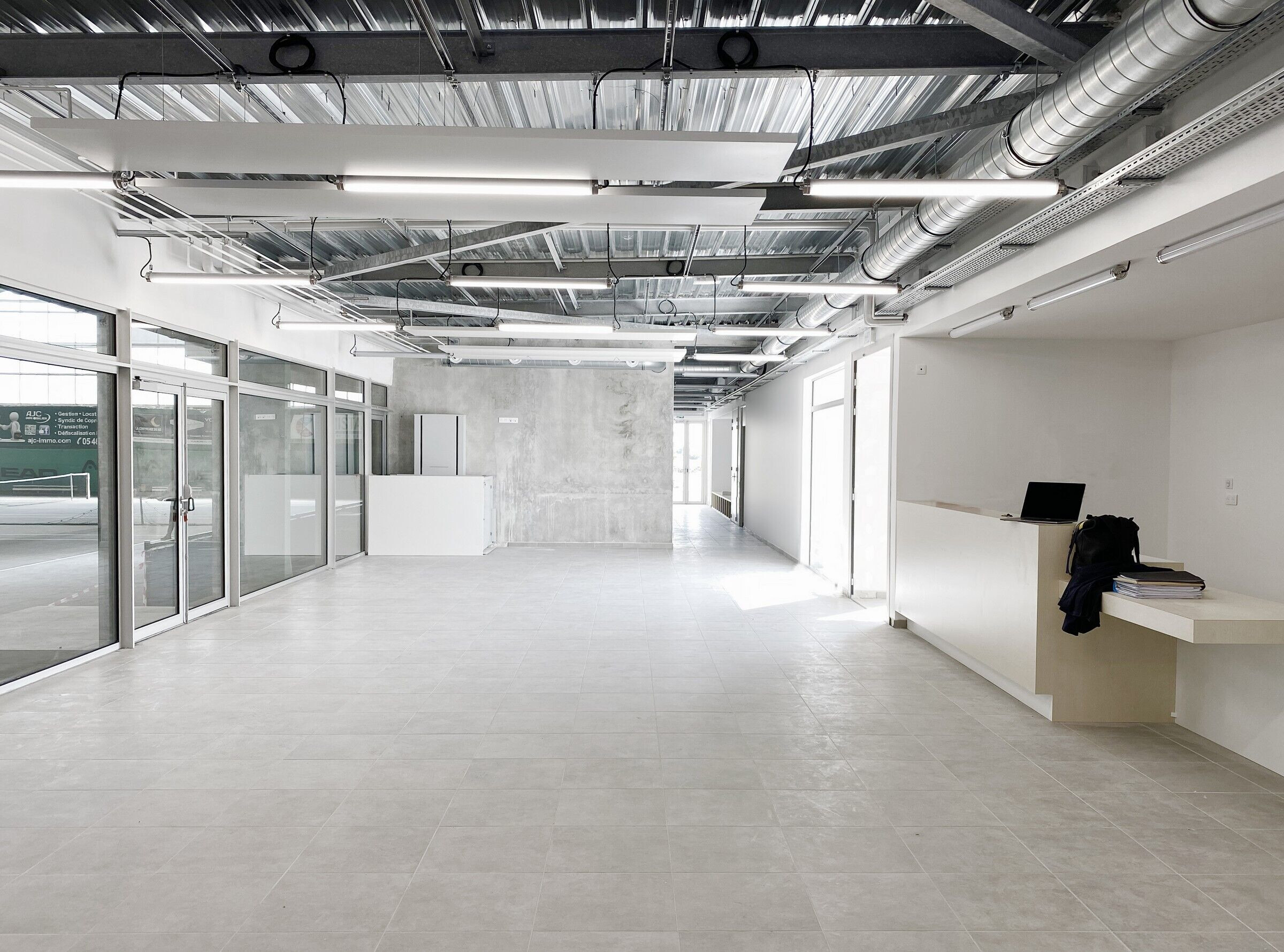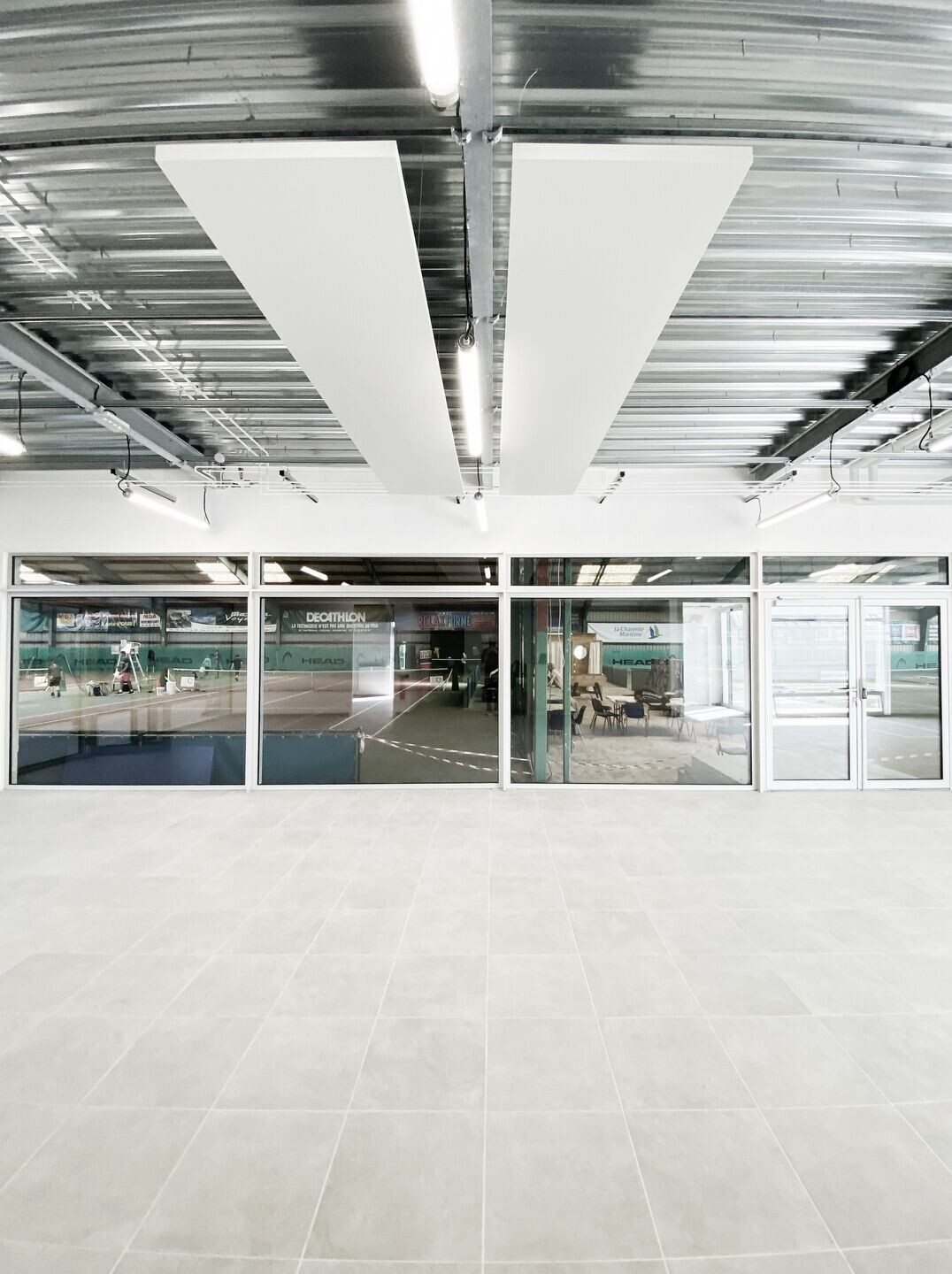 1. What were the inspirations and key concepts for the development of the project?
For this project we really carved a monolith which represented the programming of the clients.
Like AIRES MATEUS or DOMINIQUE COULON, we have created hollows or extrusions to obtain the architecture and use of the building.
2. What were the difficulties, or first setbacks encountered?
The main constraint was to locate next to an existing building and to create a clean and lasting connection.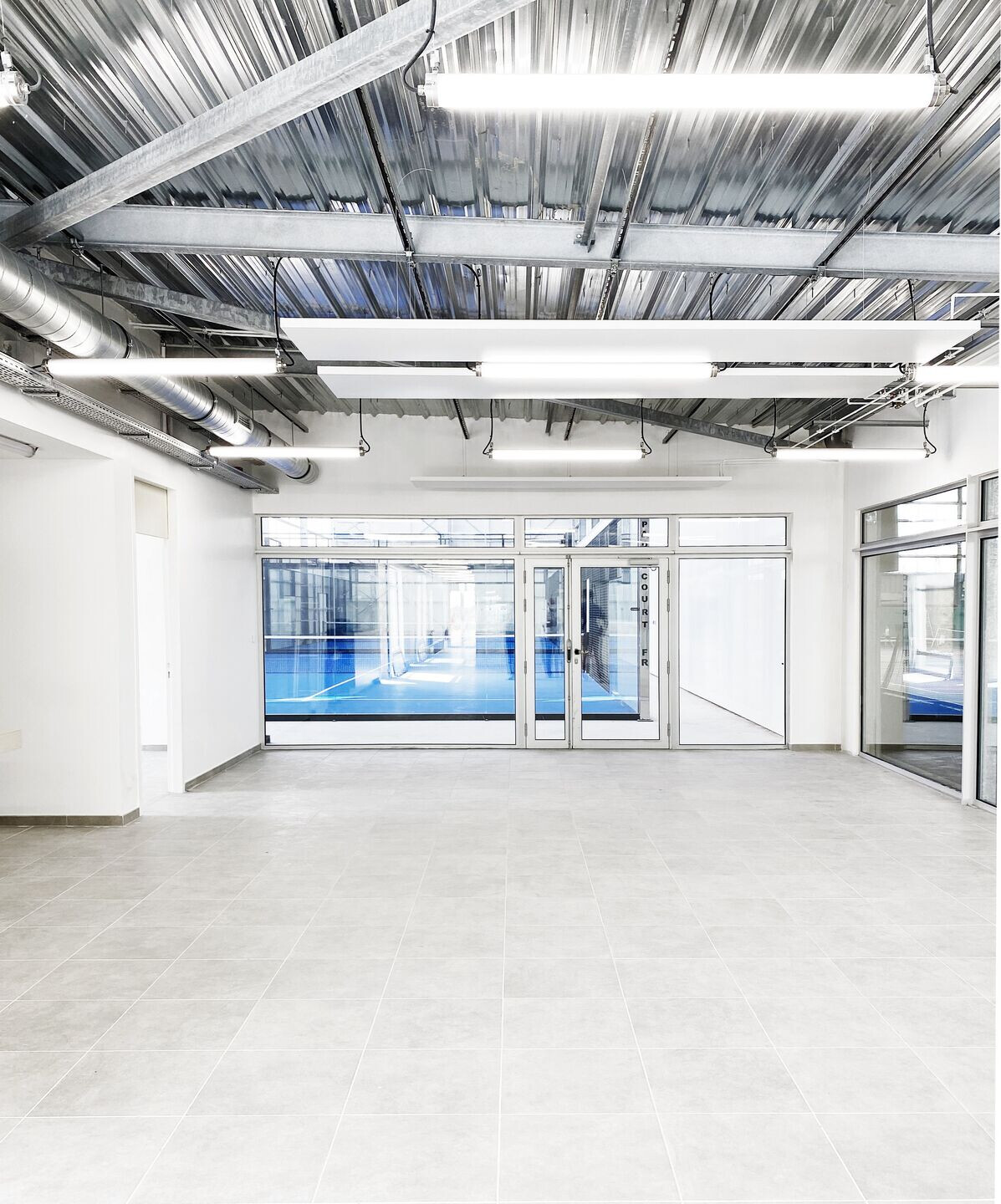 3. What were the construction techniques and the principal materials used in the project?
The project is a mix between concrete structure, metal frame and steel deck. In order to bring a little warmth, we have designed wooden furniture such as Birch wood.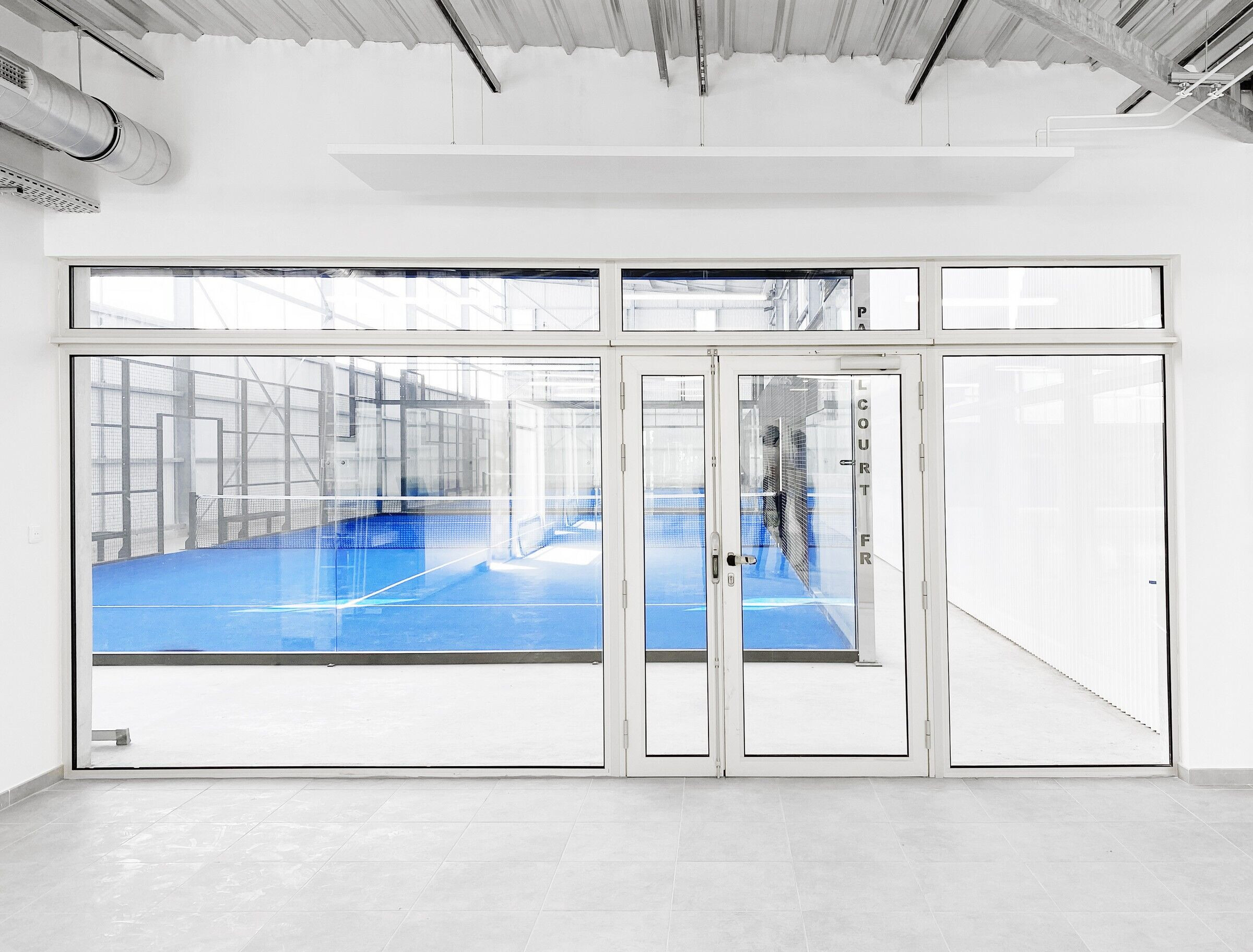 4. Explain briefly: spatial configuration and main reasons. How was it accomplished?
The establishment and organization were constrained by the functioning of the existing tennis hall.
We had to create a club house for all the entities of the tennis complex and center the conviviality room.
From this follows the management of changing rooms and meeting room.