The THD house is located on the outskirts of Chanteloup, in a small locality to the south. The 1300m² plot offers a view on the agricultural plots below. The rather steep slope gives the plot a large panorama on the distant landscape.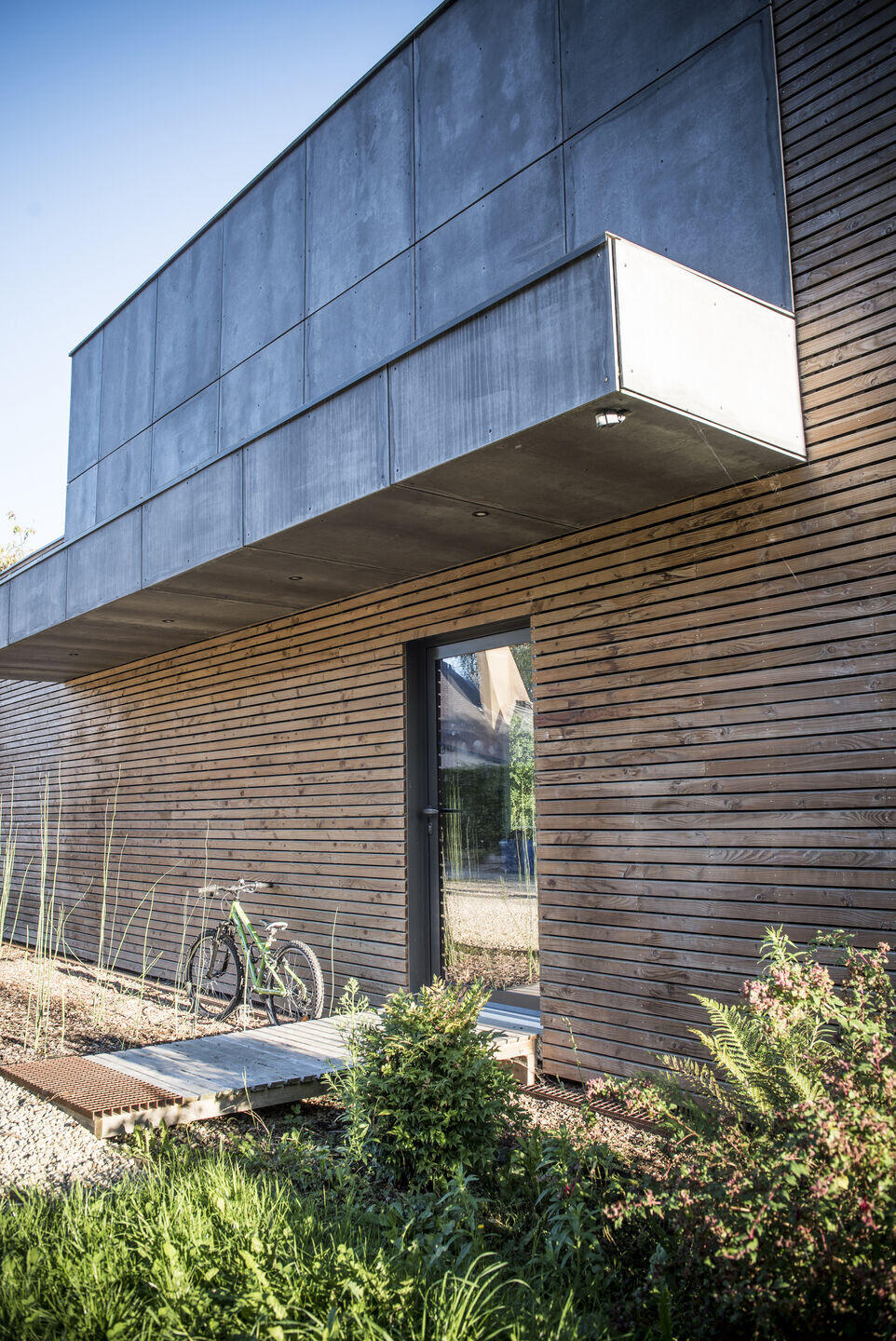 The house is born from the meeting of two volumes. The base, in horizontal wood cladding, is a rectangle of 24 by 6 meters that faces the landscape. It is the interface between the access to the plot and the large garden to the south. Above, an almost square volume stands out.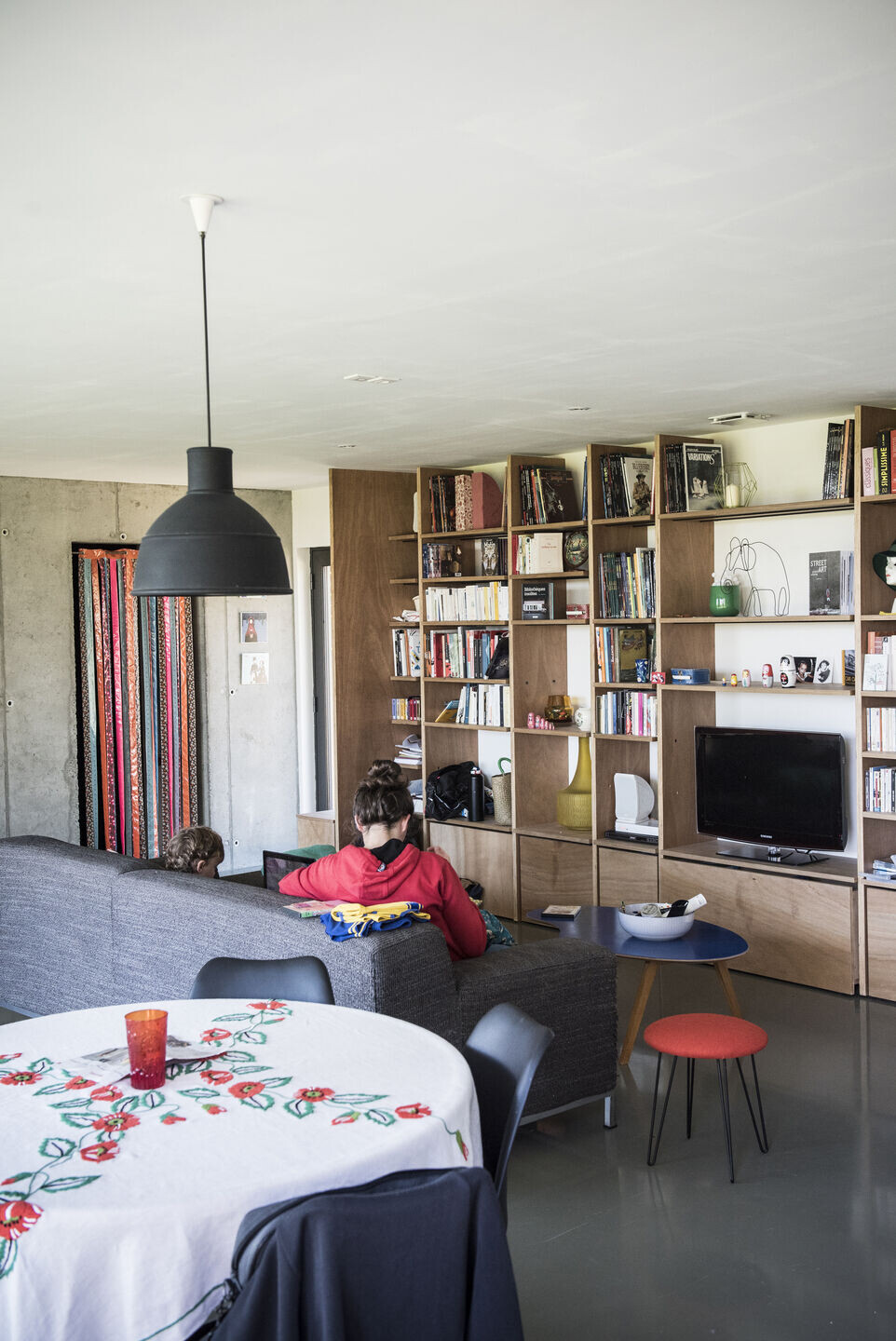 On the garden side, the upper volume creates an overhang, which generates on the first floor a cap sheltering part of the terrace. This volume is also distinguished by its Viroc cladding, which contrasts with the wood, highlighting the two volumes.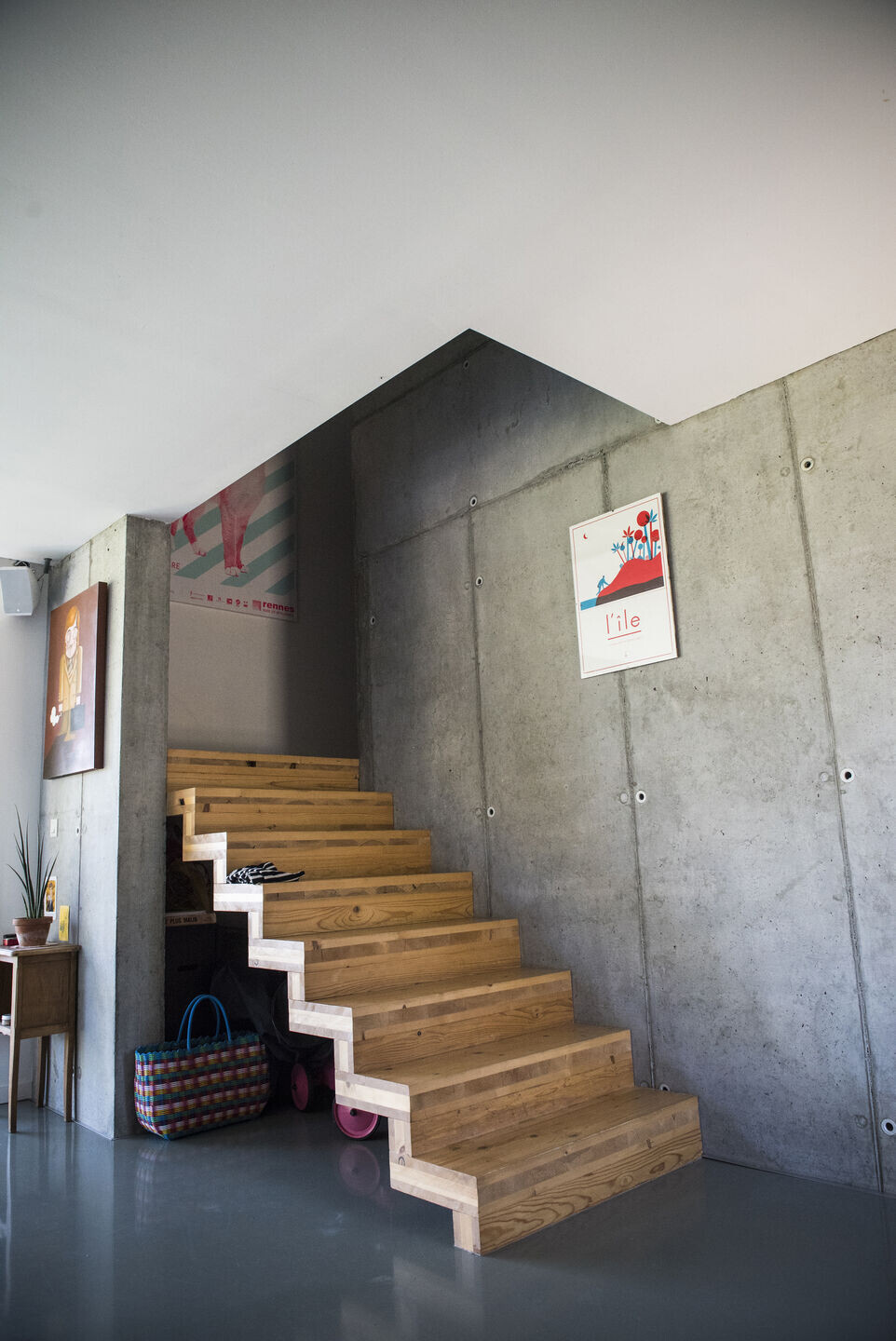 Inside, the two volumes are differentiated by the uses to which they are put. The night spaces are located on the first floor, while the reception and living spaces are on the ground floor. On the ground floor, the reinforced concrete walls match the waxed concrete floor and highlight the wooden furniture.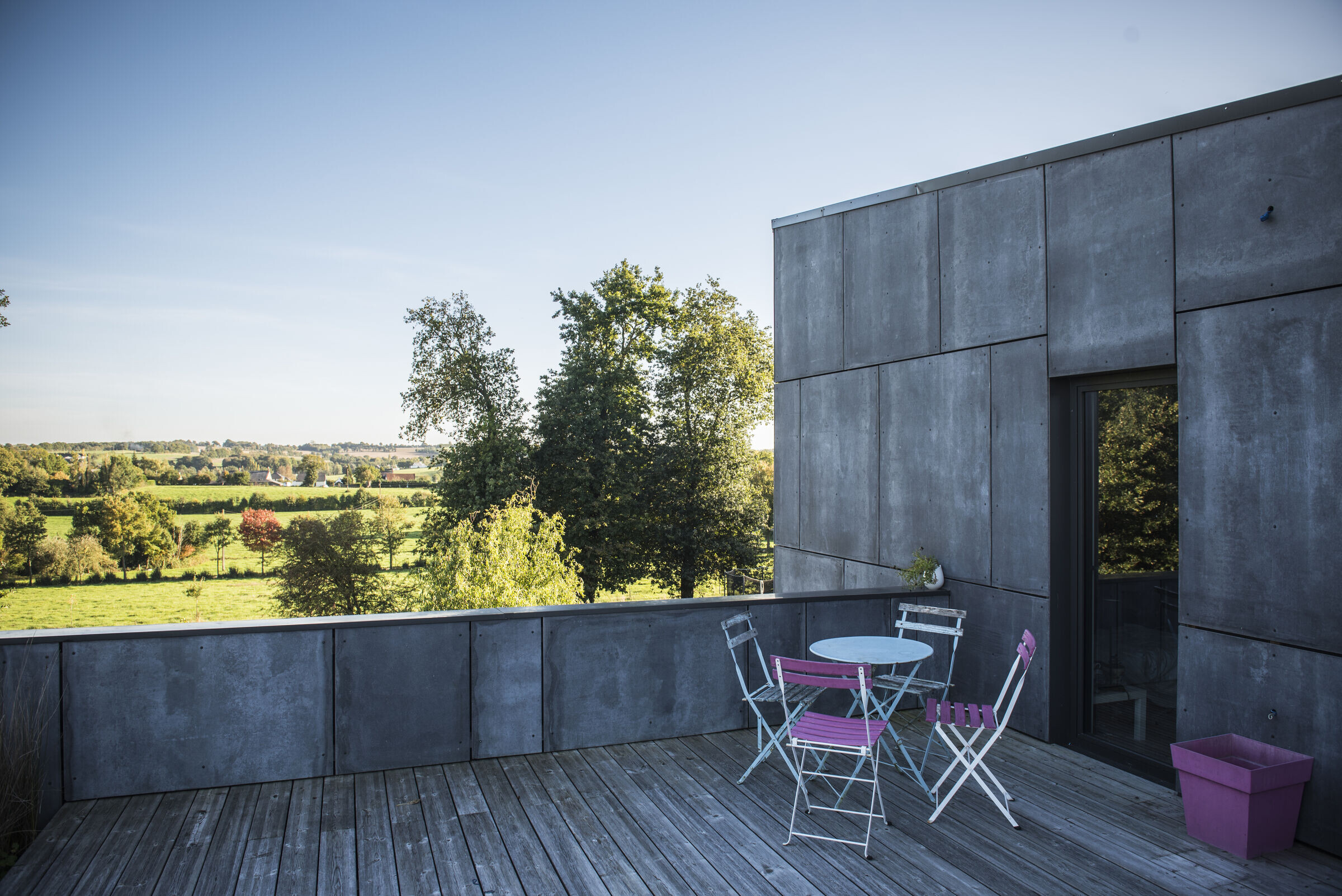 This use of concrete complements the primary structure of the building, which is made of wood frames and glass wool infill. In order to meet the BBC thermal requirements, the project focuses on insulation and airtightness to achieve an annual consumption of 25.1 kWh/m².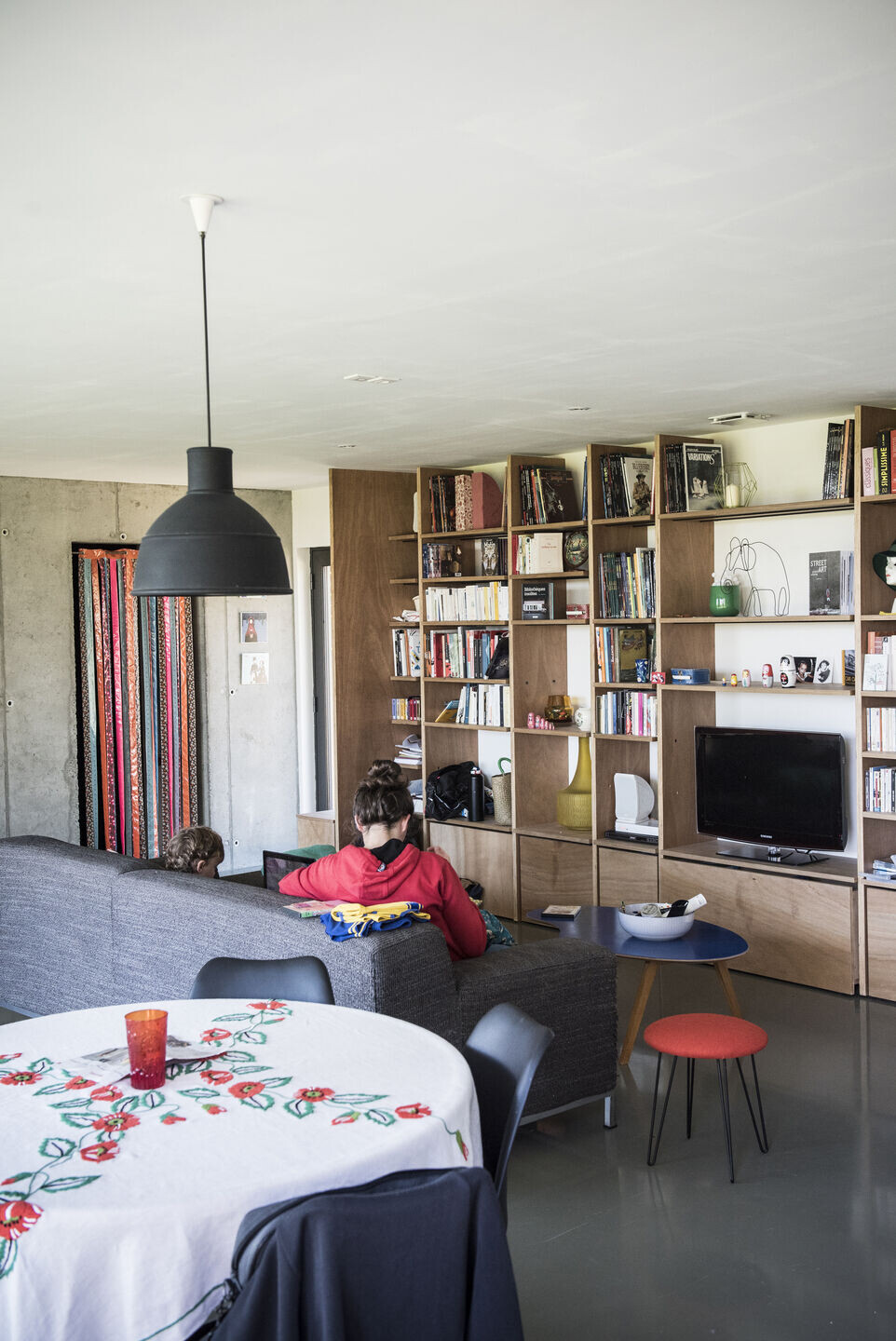 Material Used :
1. GRAPHISOFT: Archicad
2. ISOCELL: Cellulose wadding
3. HELIOS: Double flow ventilation KWL EC 500
4. TECHNAL: Luméal, triple glazing windows